Bride sentenced to life… of marriage with Edinburgh Dungeon proposal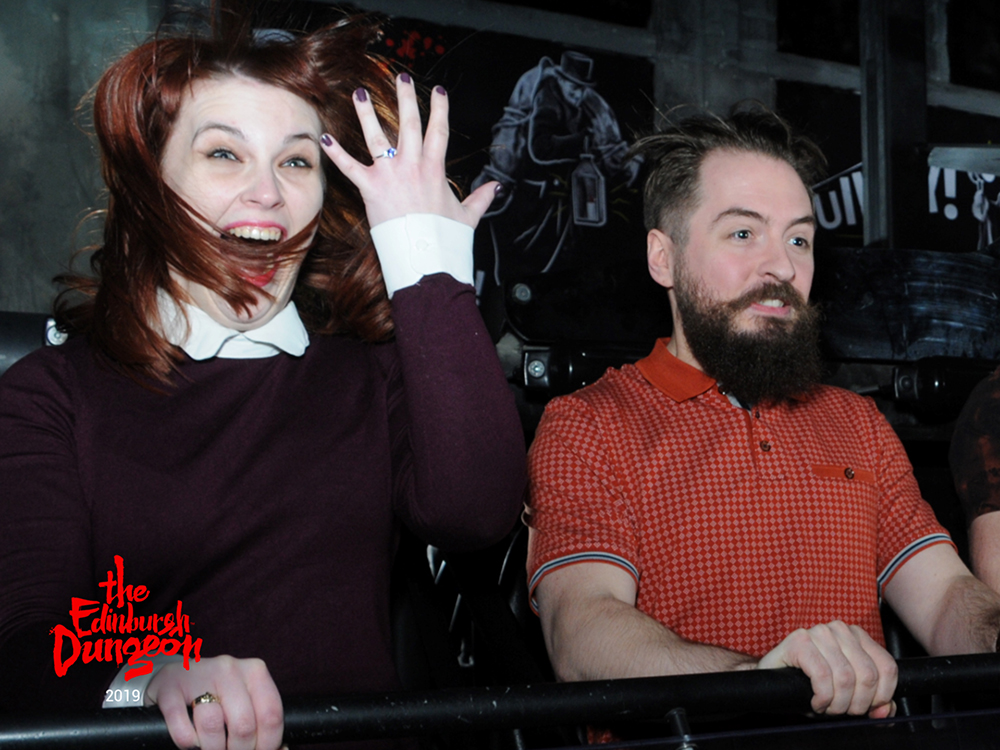 Rachael Pike got the surprise of her life when her visit to the Edinburgh Dungeon turned up a shock proposal.
Her boyfriend of three years Anthony Johnson surprised the room of tour-goers when he got down on one knee and popped the question.
The couple were in the judge's courtroom and Rachael was in the docks at the time.
"I actually wanted to give [the room] a miss because we were running late and were practically running there but Anthony insisted," smiles Rachael.
"When we went in the courtroom another person was called up to the stand before me and then I was called up to face a charge.
"The judge said if I prove I'm insane I'll be let off and suggested I to this jig, which I did.
"He then said I'm clearly insane and Anthony had something he wanted to say about that.
"I was confused but then I looked over and he had a small box in his hand and told me I was the love of his life.
"I froze at first and then said 'Are you really doing this in a dungeon?' and he said he couldn't think of a better place.
"He then came over to the stand and went down on one knee."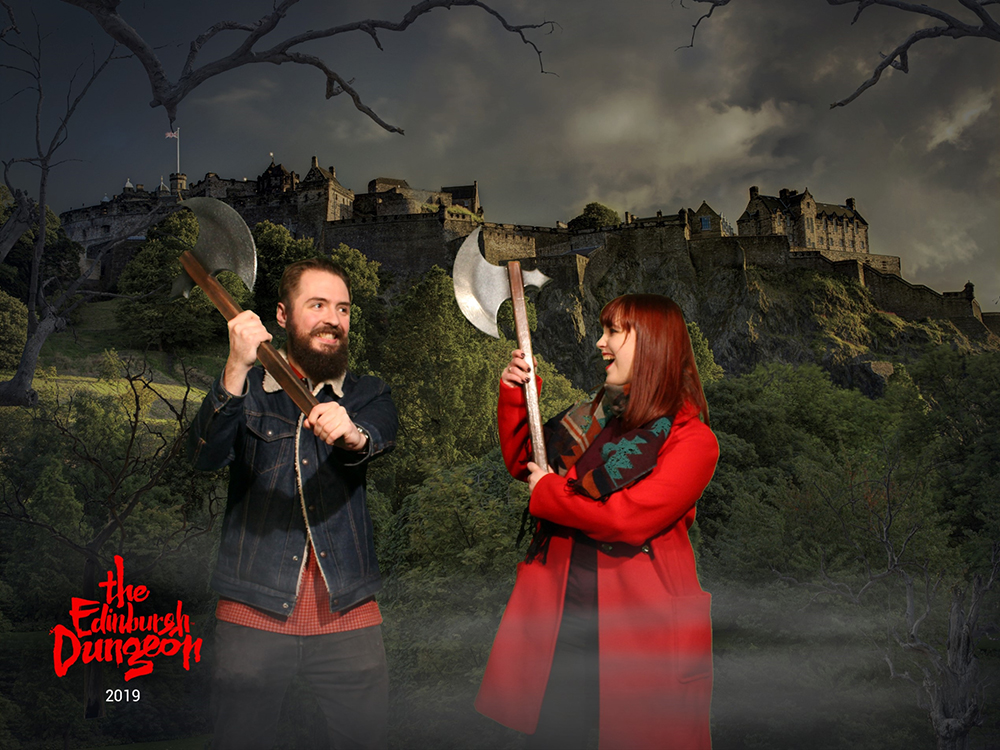 Anthony had contacted the Dungeons in advance and the team had amended the script accordingly.
"I was a bit overwhelmed, probably because it was so unexpected but I was and am still so excited and really happy.
"The dungeon is so deliciously creepy and a good laugh, I have recommended it to everyone who has asked 'How did he propose?'."
THE EDINBURGH DUNGEON IS A SPOOKILY COOL LOCATION FOR PROPOSALS BUT YOU COULD ALSO HOST A SPOOKY HEN PARTY THERE?
HEAD TO THEIR WEBSITE TO SEE HOW MUCH YOU CAN SCARE THE BRIDE-TO-BE – PERFECT FOR A HALLOWEEN HEN