Dreamy + romantic wedding day at Macdonald Pittodrie House, Inverurie
This pair planned their big day in just seven months, with amazing results!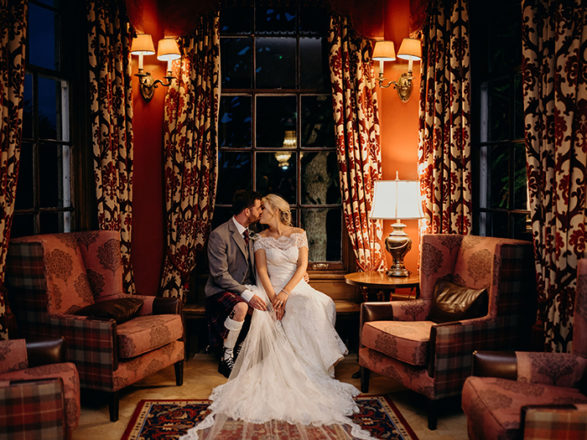 When Emma and Donald told their family and friends that they were only giving themselves seven months to plan their wedding day, a lot of them thought that they'd gone mad.
But the couple knew that no time is better than the near-future, and managed to put together the lovely, romantic wedding day of their dreams at Macdonald Pittodrie House Hotel, Inverurie.
Captured beautifully by Nicola Stewart Photography, find out how the couple pulled it off in Emma's own words below…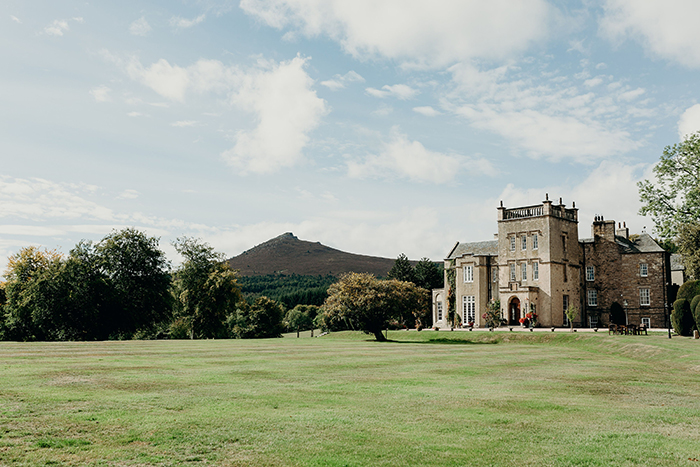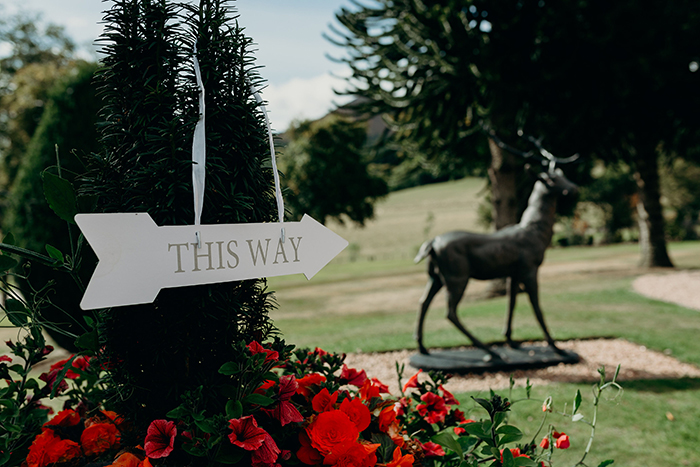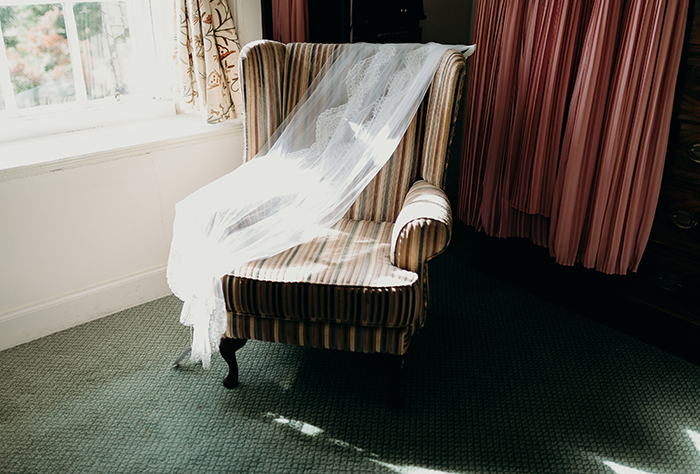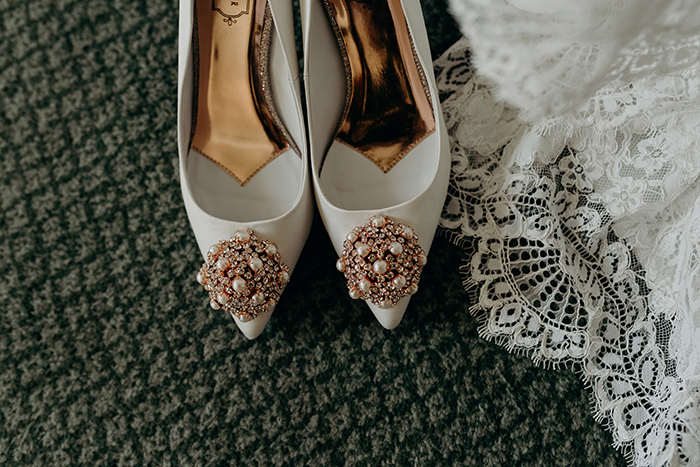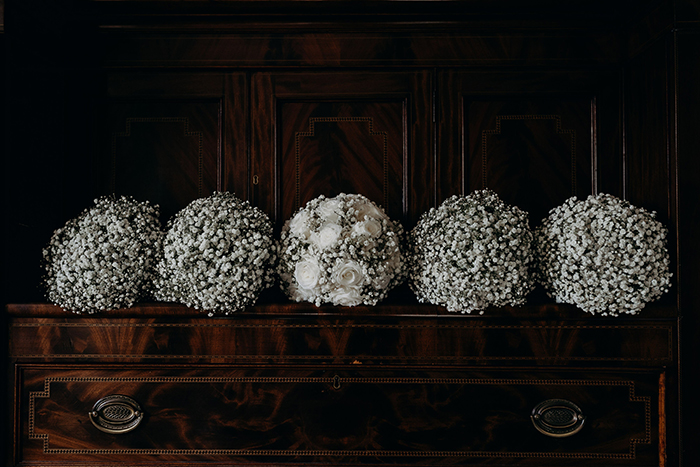 "We knew of each other through mutual friends, but properly starting chatting to each other at my friend's 18th birthday party. My first impression of Donald was that he was funny – he instantly made me laugh.
After our second date, Donald dropped me back home, and just as I was getting out the car I said, "Love you, bye!", it just slipped out and I was so embarrassed.
But about nine months to a year later we starting laughing about it and luckily he wasn't scared off! But I must have known without knowing even then.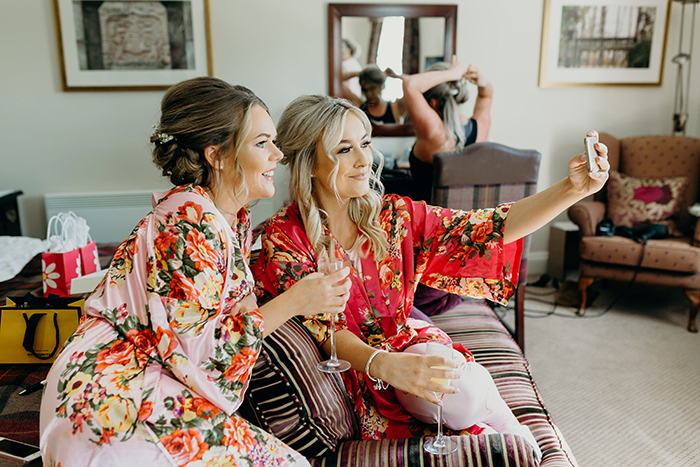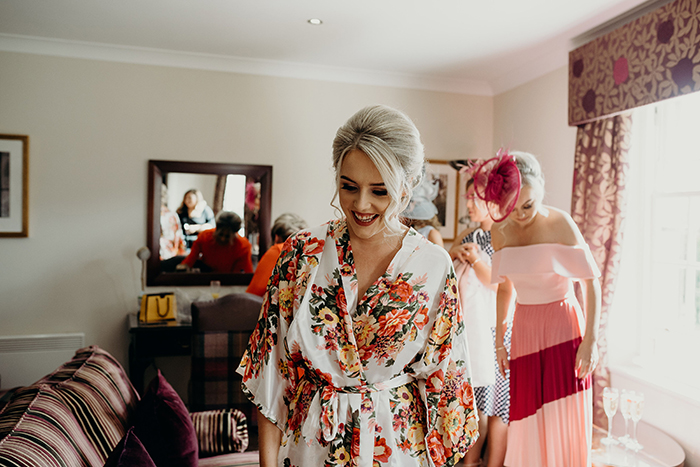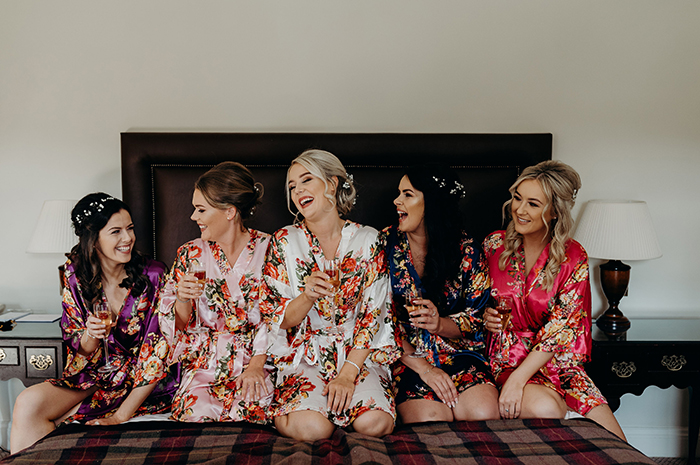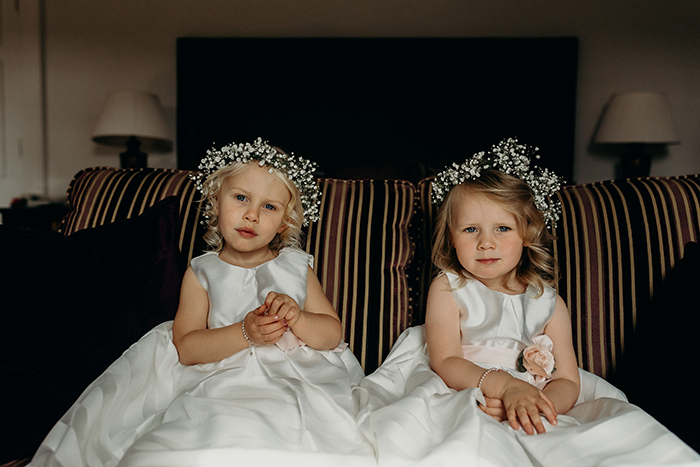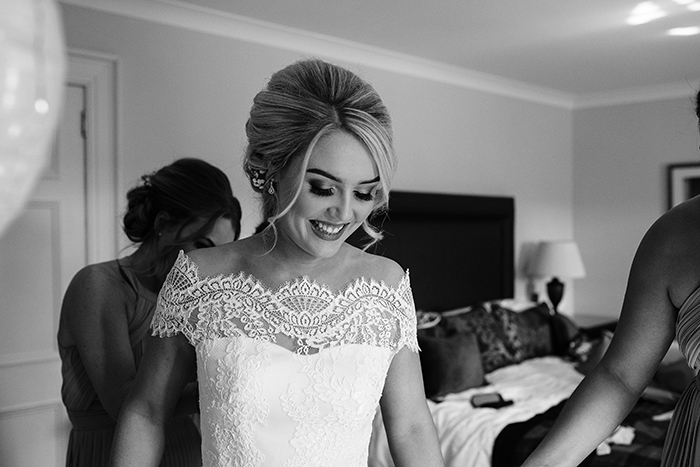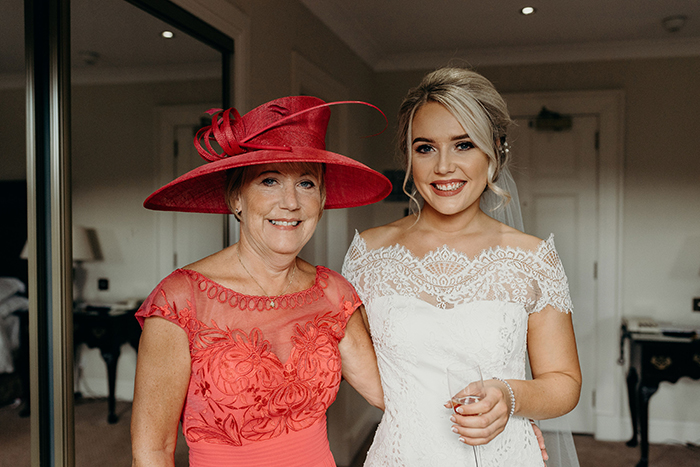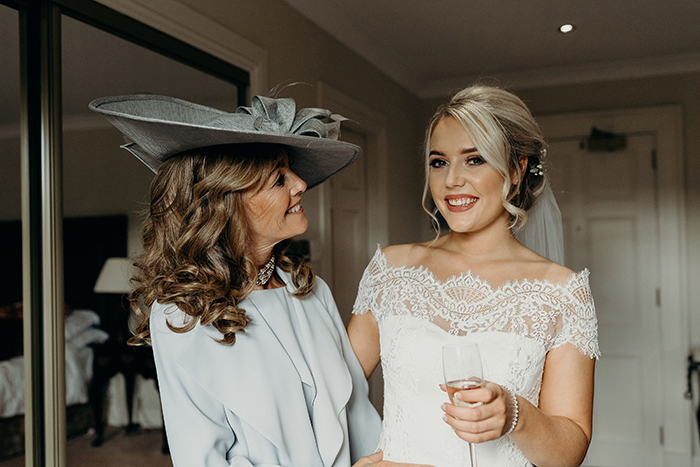 Once we picked our venue, I managed to get a lot of things done on the first weekend. We got engaged on the 3rd February and booked our wedding for the 15th September.
Donald and I both have best friends who work offshore so when we found a date that they were both able to manage we decided to take it. Some were shocked we were getting married in seven months but we actually found it really easy.
We just looked online for suppliers, watched bands on YouTube and looked into recommendations we were given.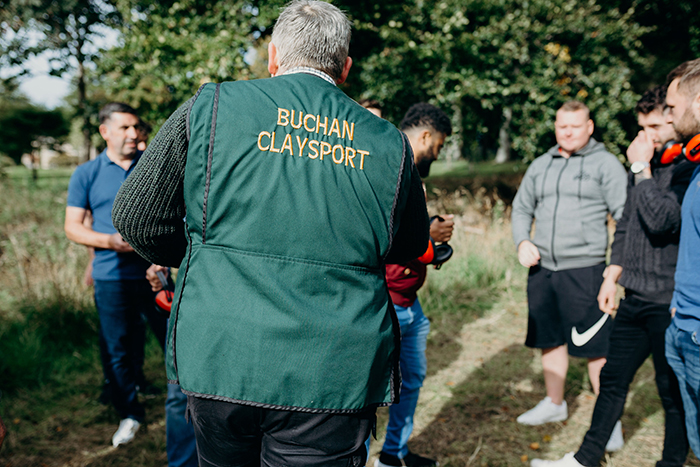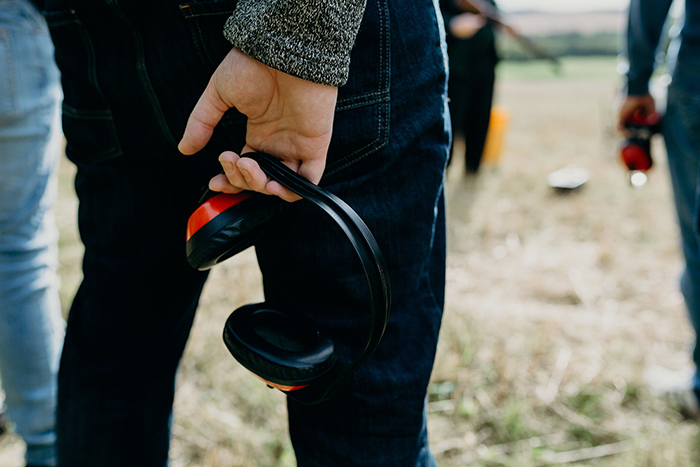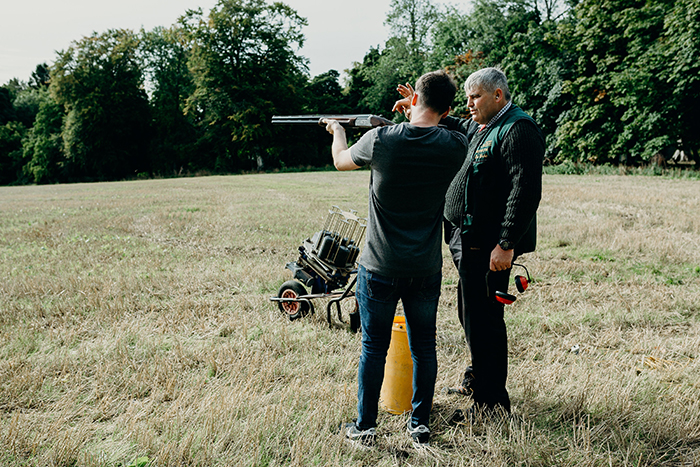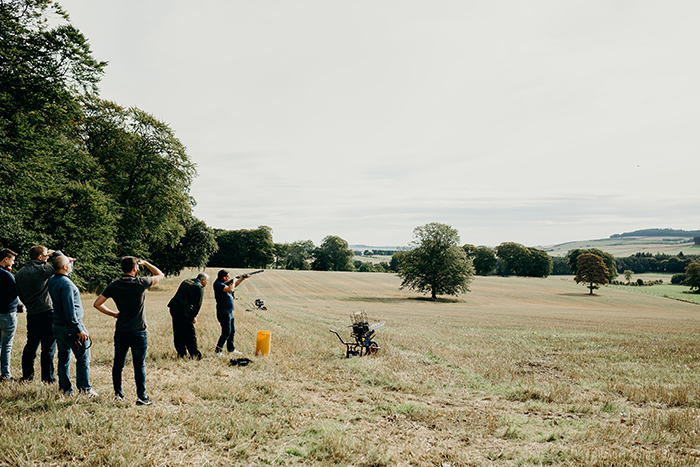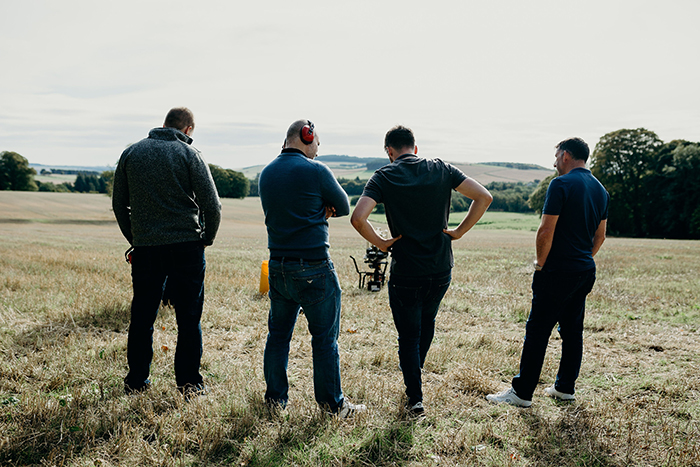 All of the guys went clay pigeon shopping in the morning, it was a great way for them to pass the time.
Our second shooter Jade Esson went with them and got some amazing pictures.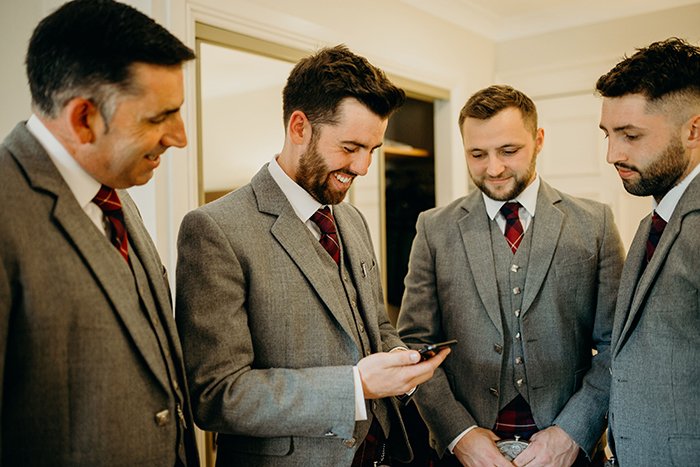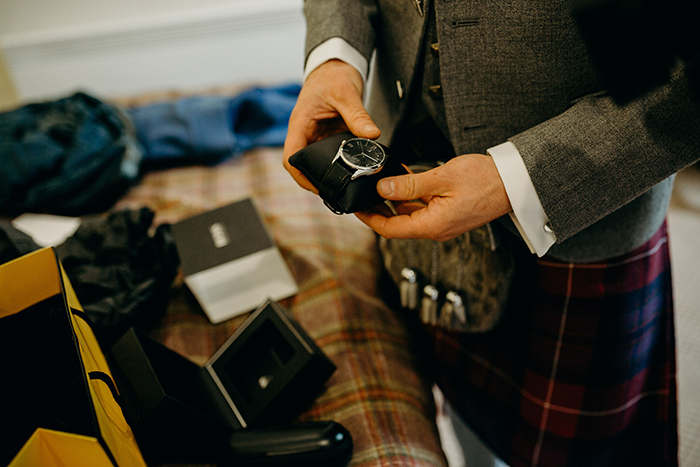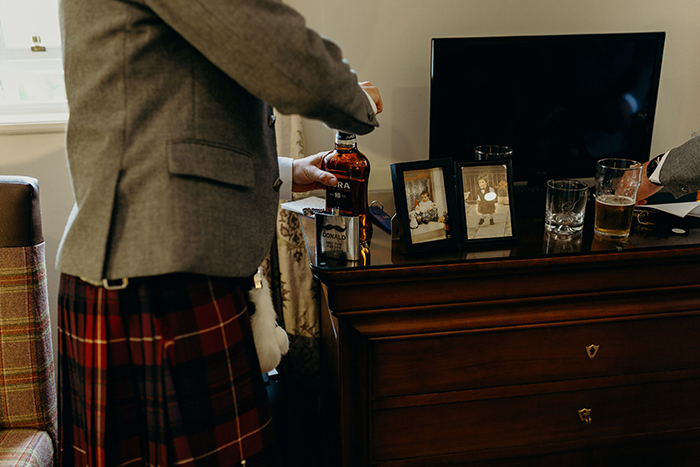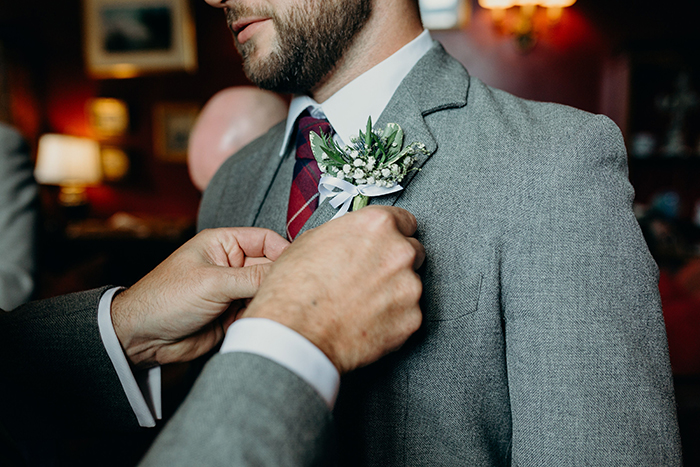 I didn't find planning for our wedding stressful. So many other things can be stressful without adding more pressure on yourself so I tried not to worry or over think things.
We had the best support base and that made it even easier.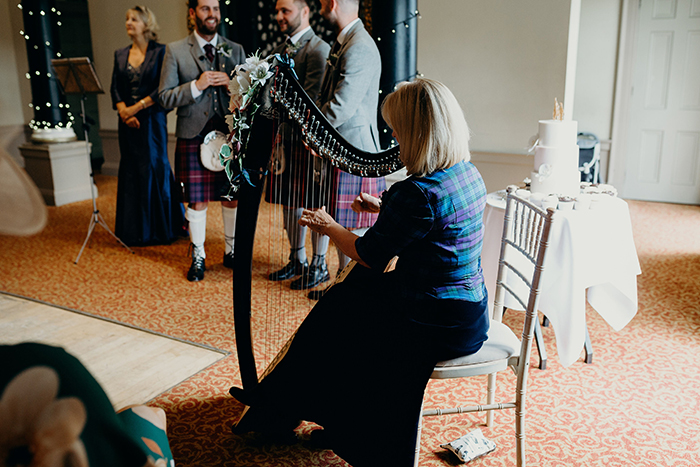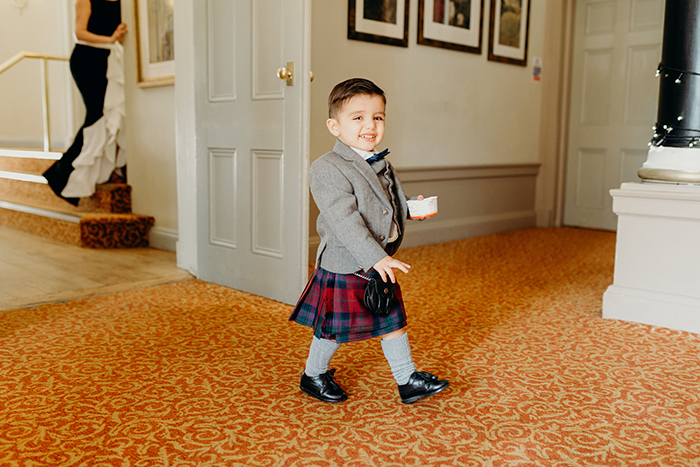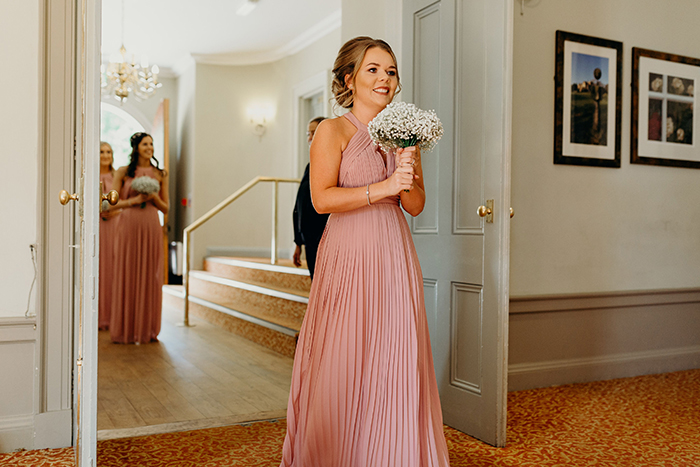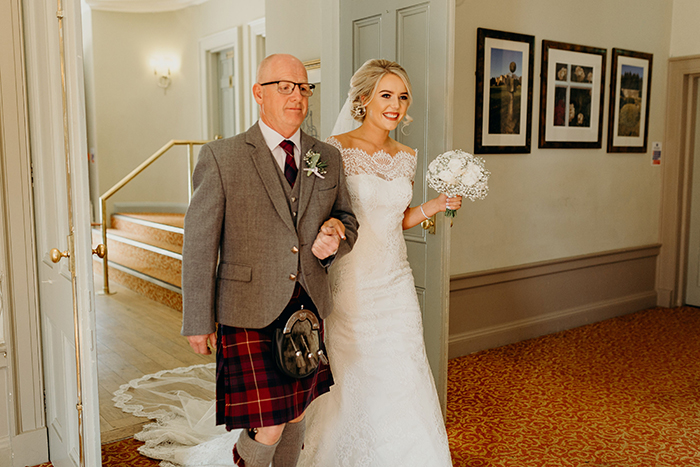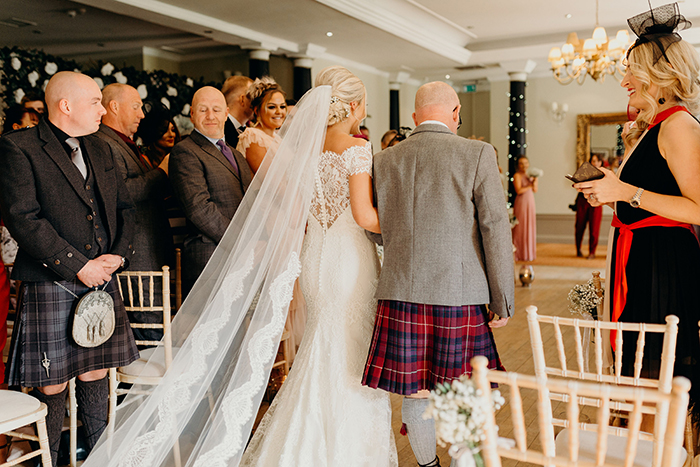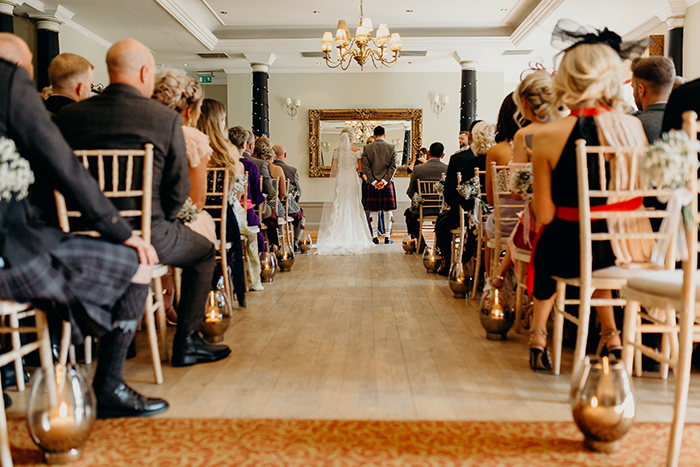 I was super excited walking down the aisle, I couldn't wait to see Donald. I thought I'd be quite nervous but I was really enjoying myself.
I felt my dad pulling me back and then I suddenly realised how quickly I was walking.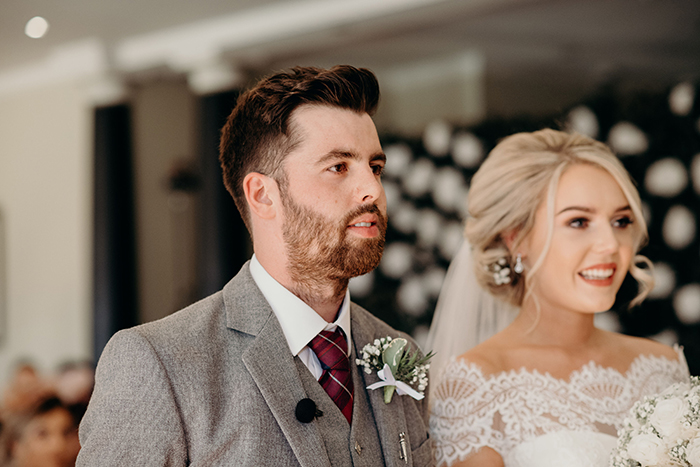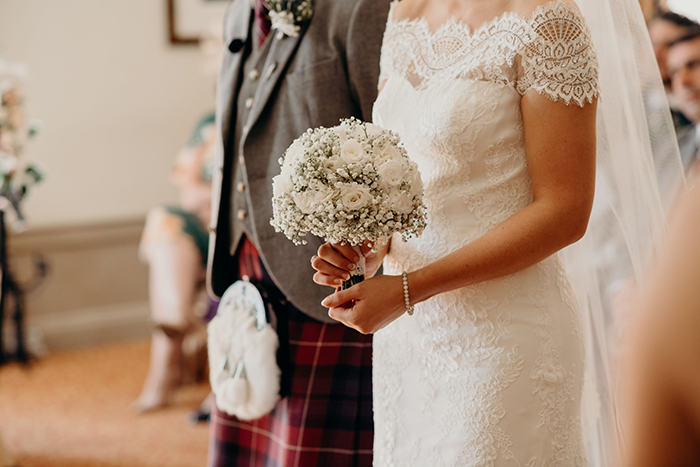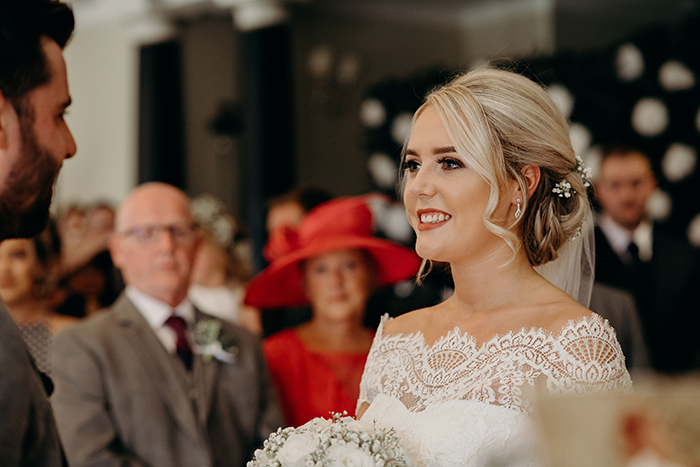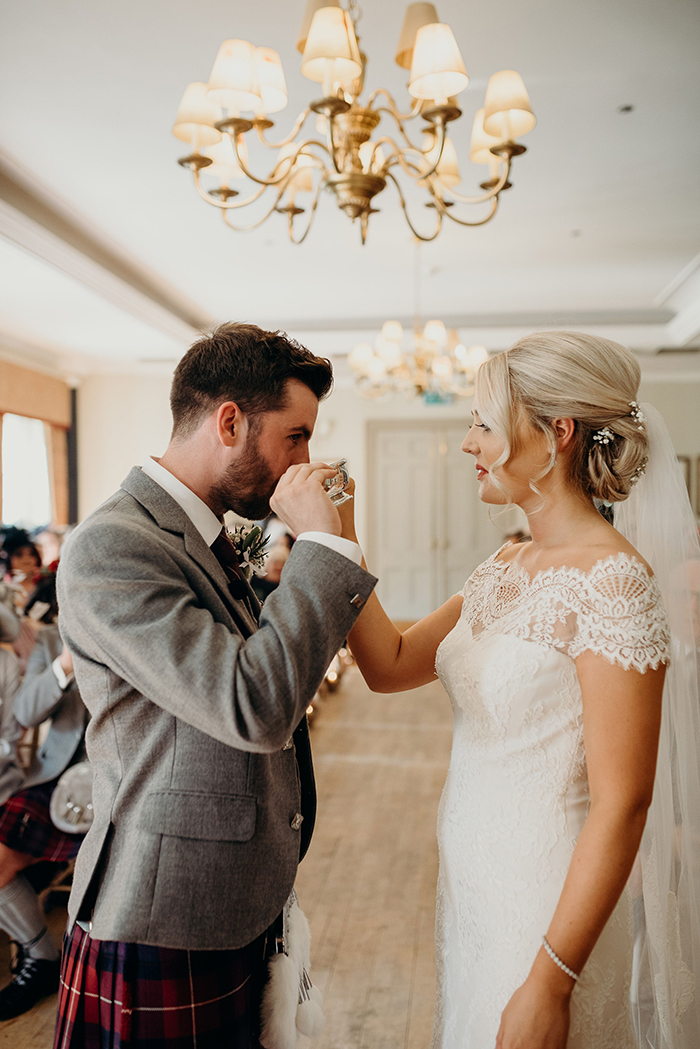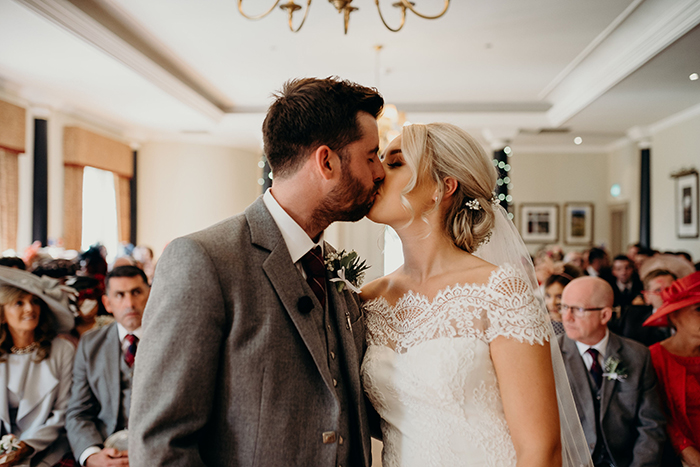 We decided to have a humanist ceremony.
There were a few perfect imperfections during the ceremony which had everyone laughing and it made it even better.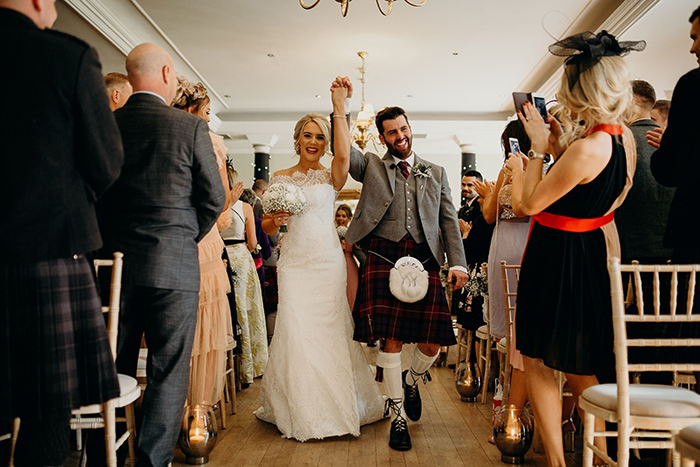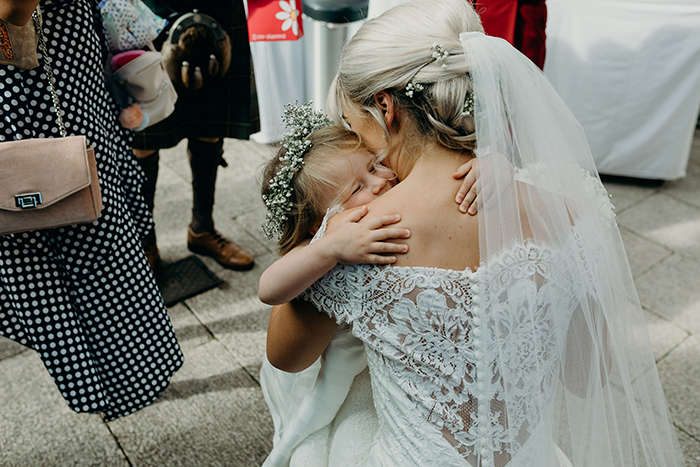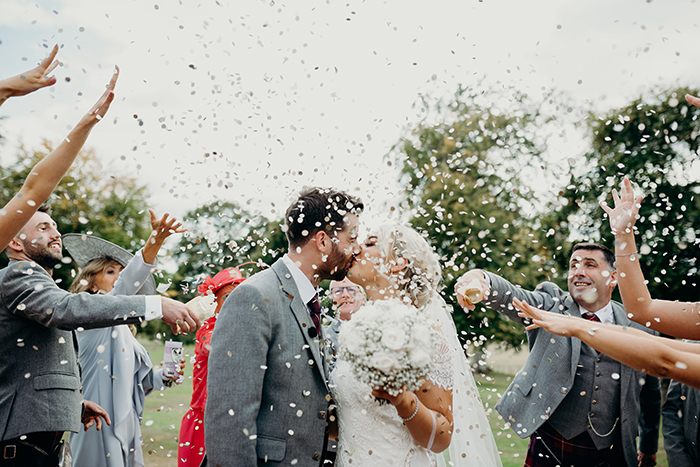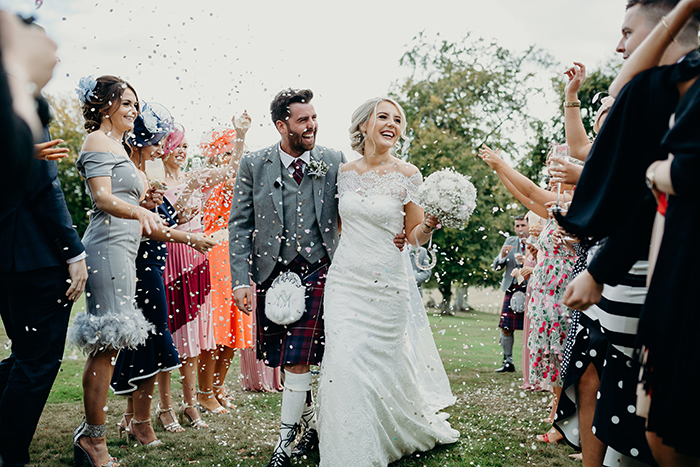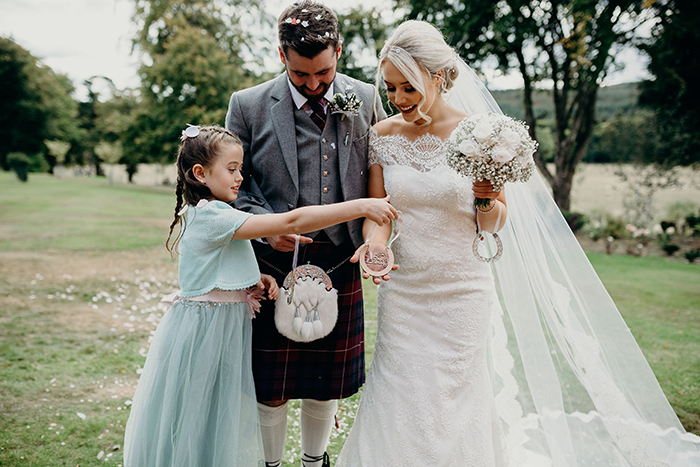 Our colour scheme was pink, but I initially I hadn't planned it to be. First, I chose pink bridesmaid dresses, and then we went shopping with and my mum who fell in love with a pink mother of the bride dress.
After that, the colour scheme fell into place – we went on to do our invites, sweetie bags and our thank you cards in pink.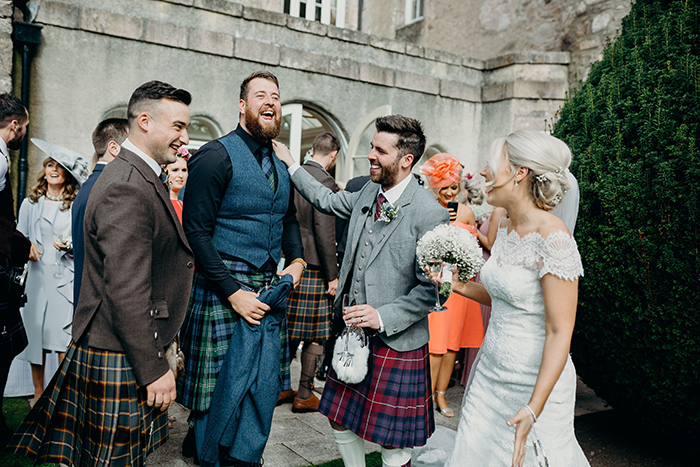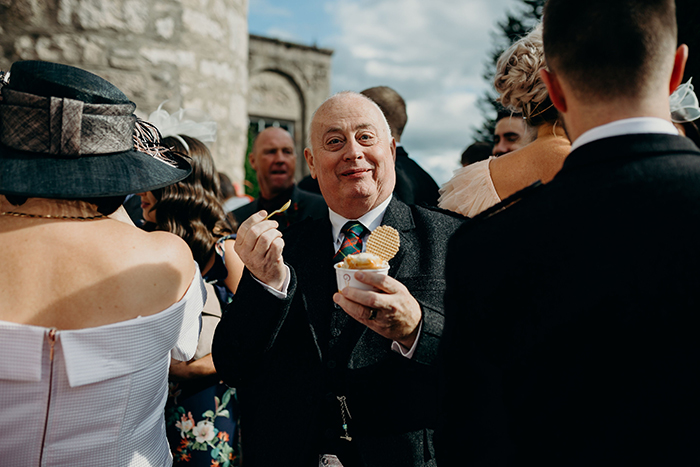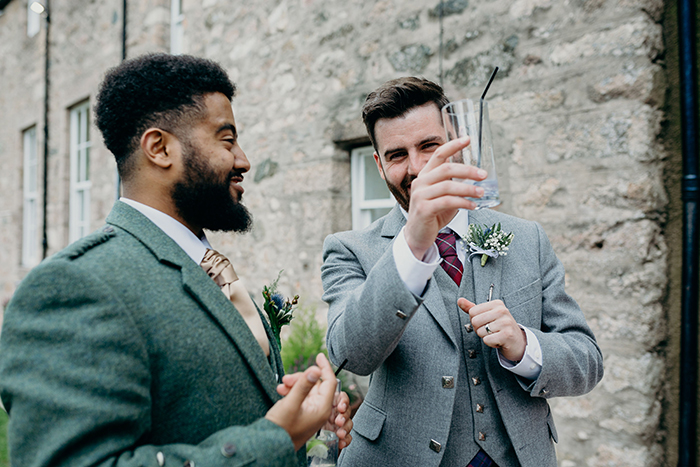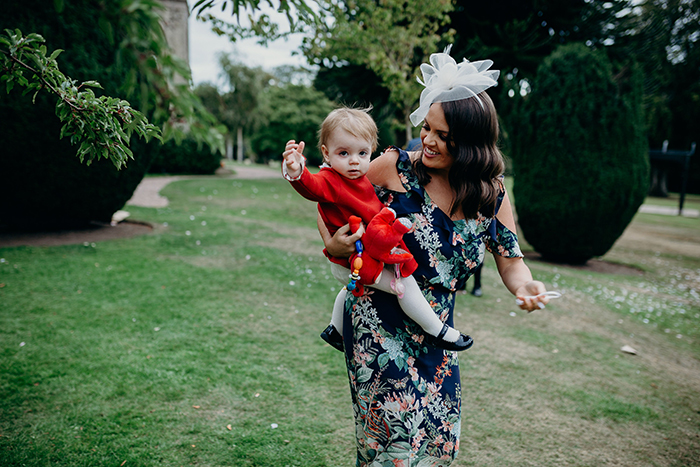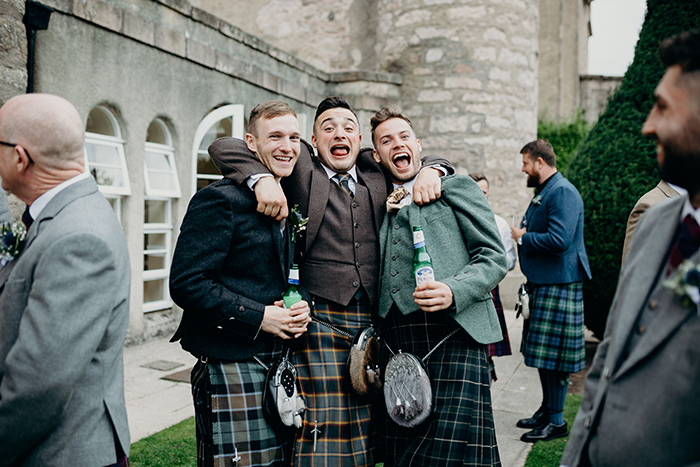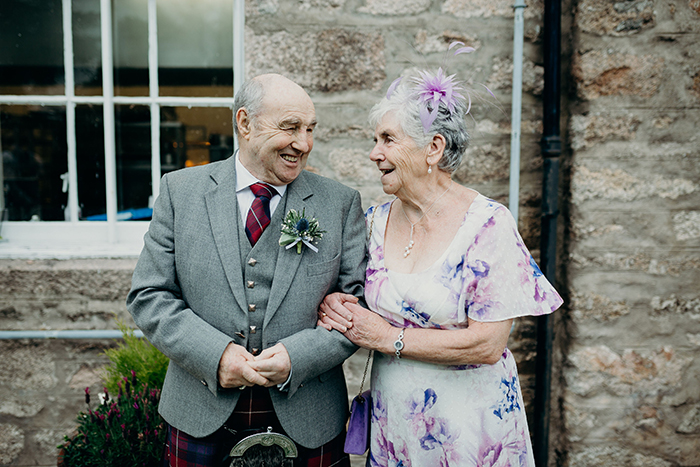 Between the ceremony and the meal, we had prosecco and canopies.
We also had a Portsoy Ice Cream van with a selection of flavours, sauces and toppings and personalised wafers that said Mr and Mrs Fraser.
Everyone loved it.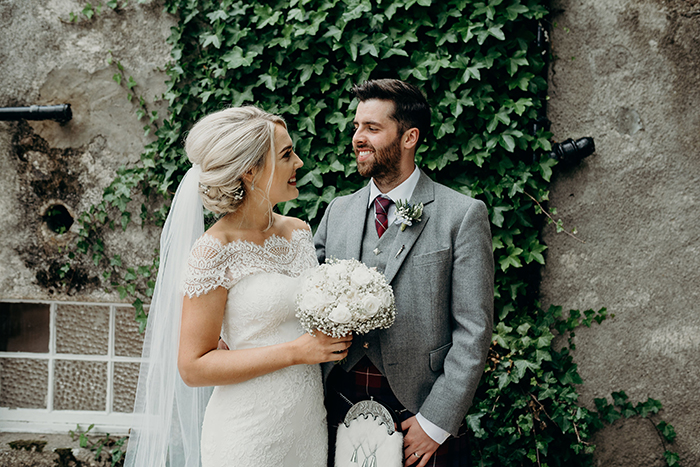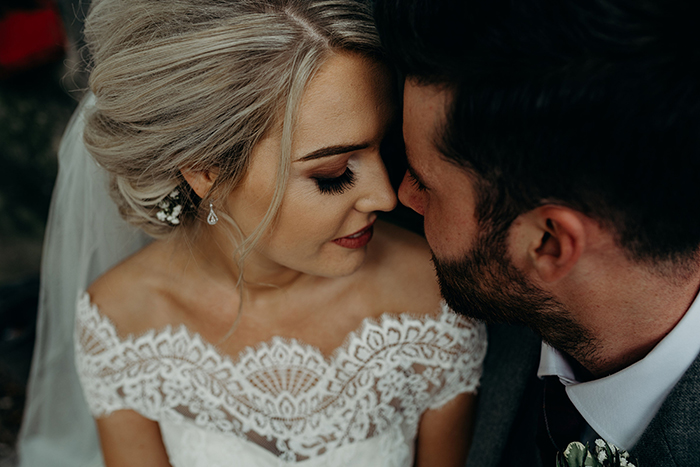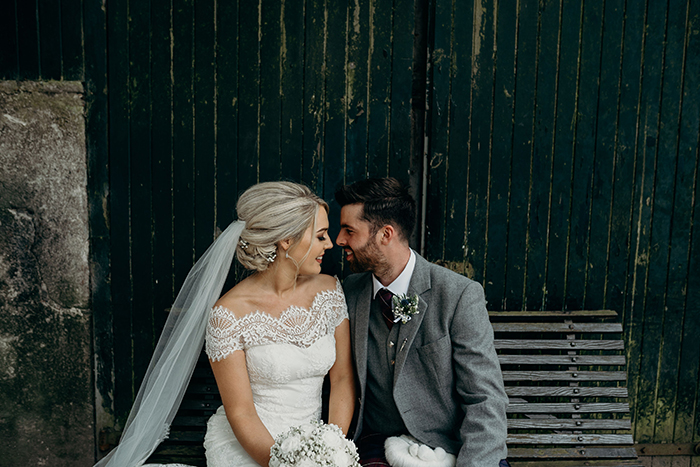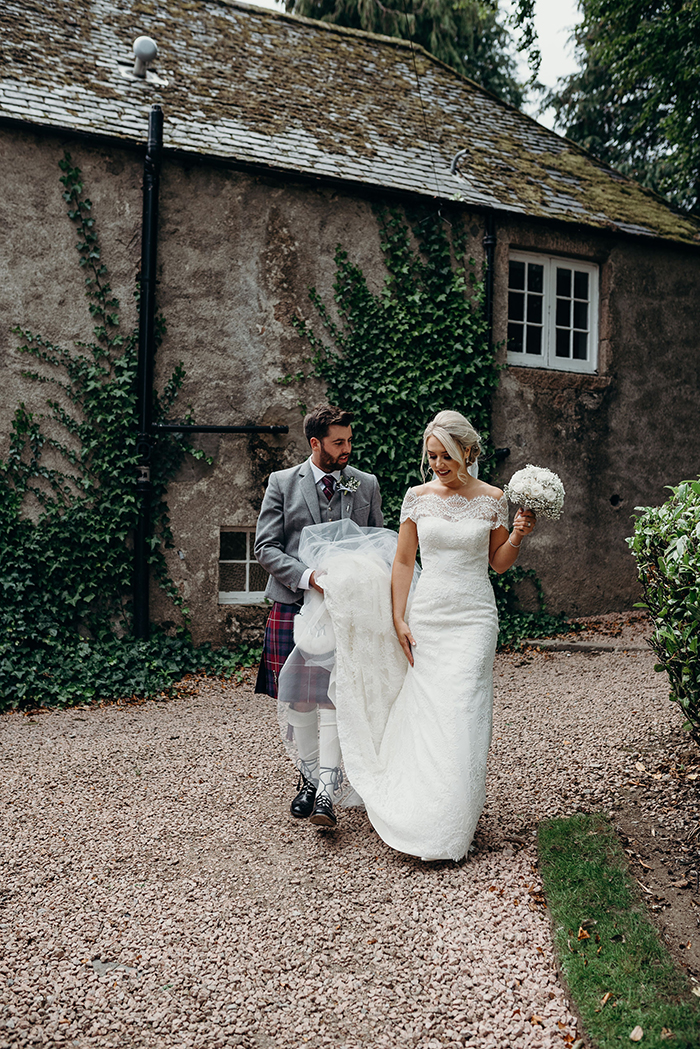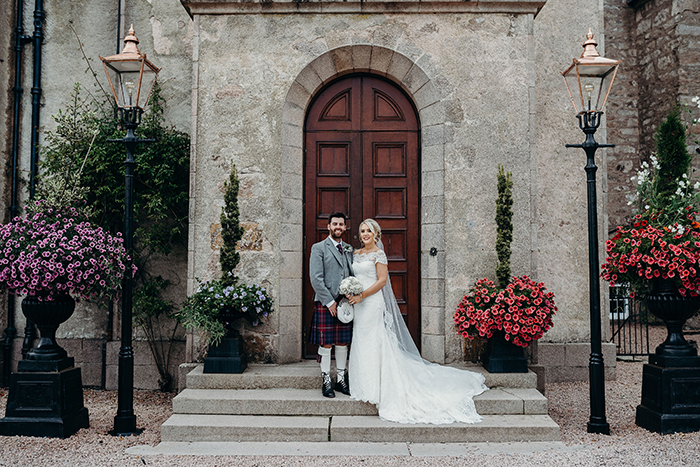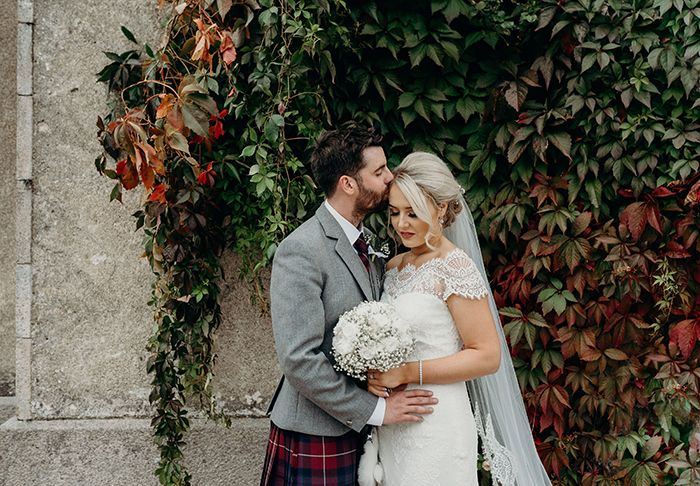 We're big gin lovers, we made the centrepieces for all of our tables.
We got our 10 favourite types of gin and placed fairy lights in them – we drank them first of course!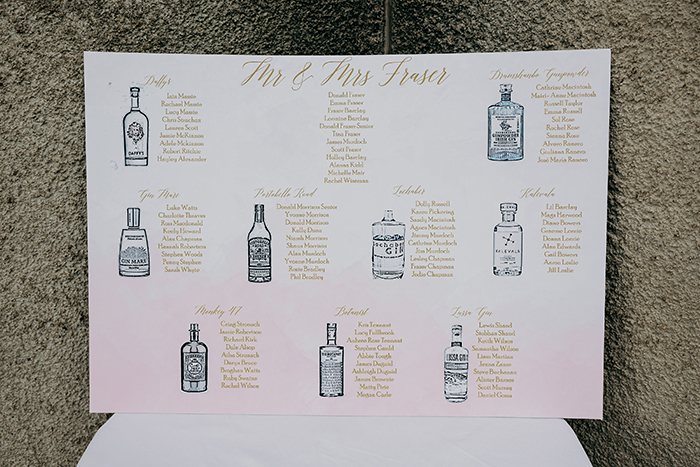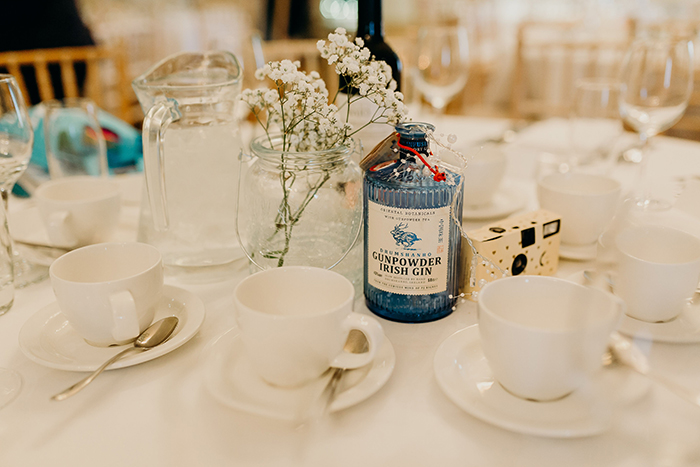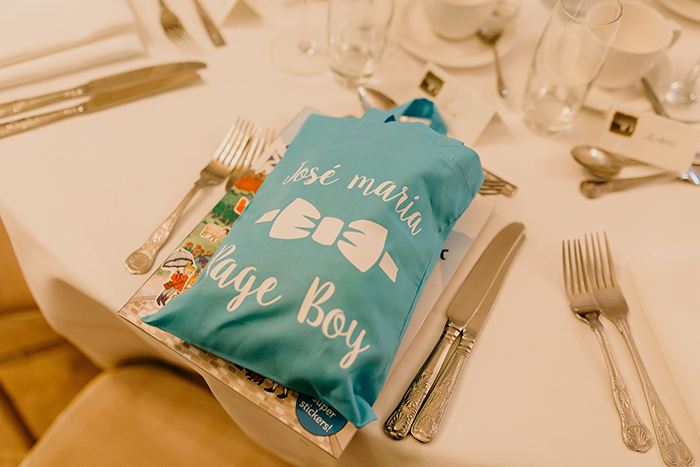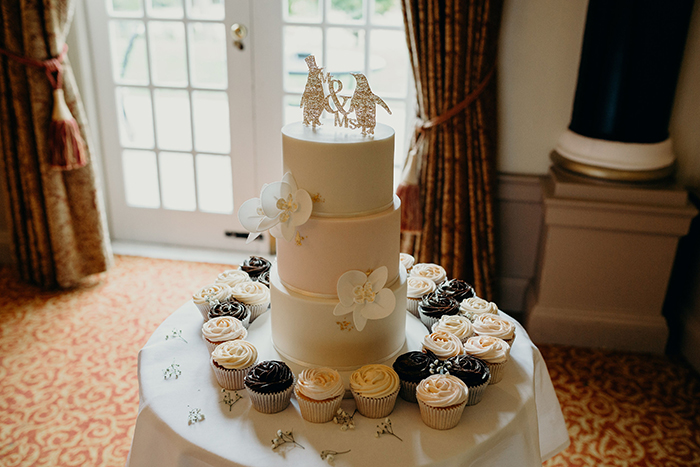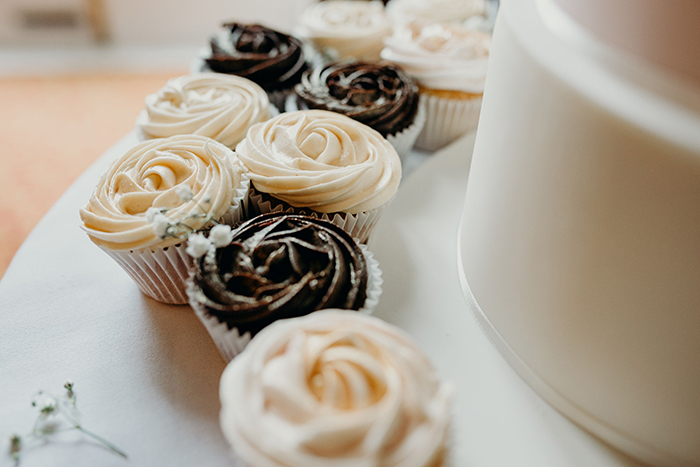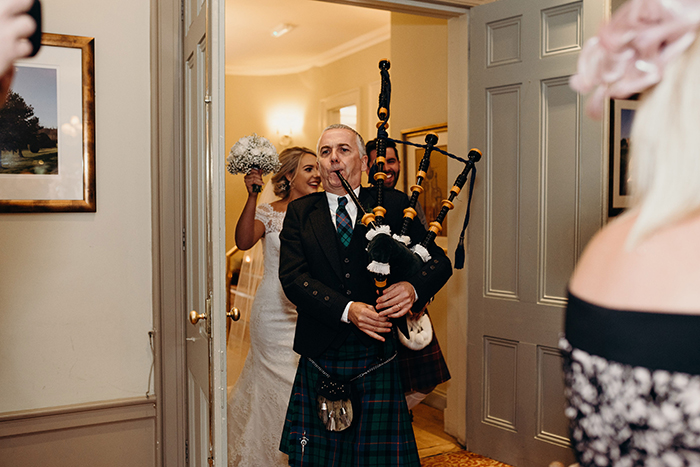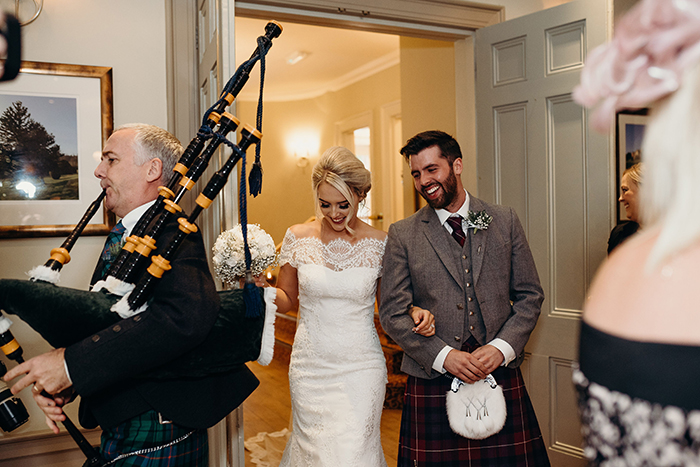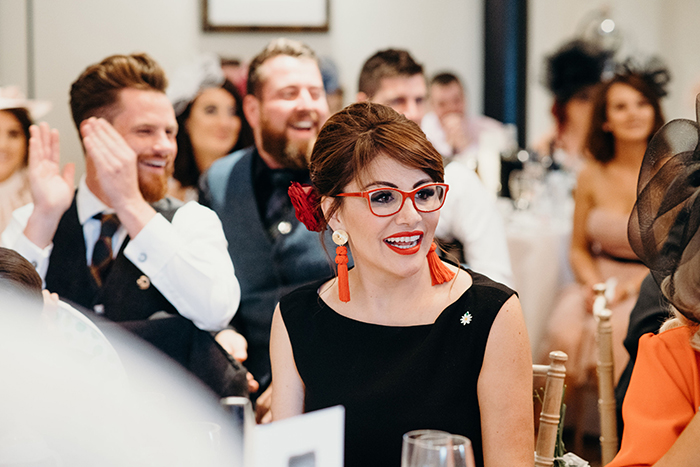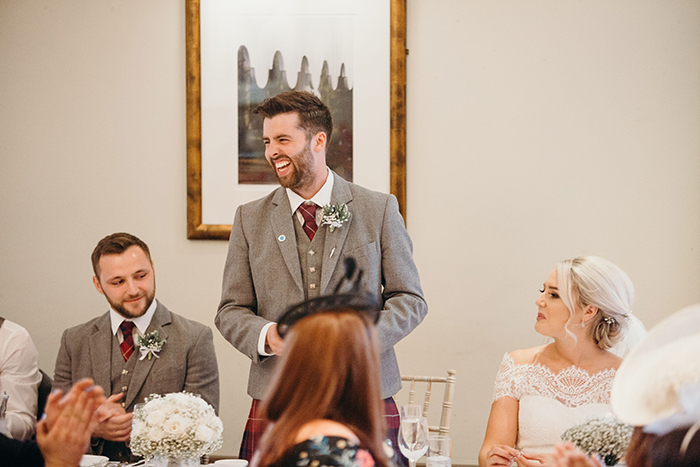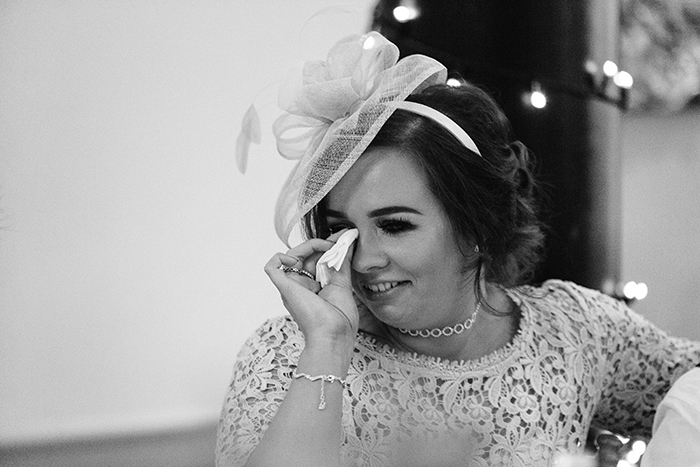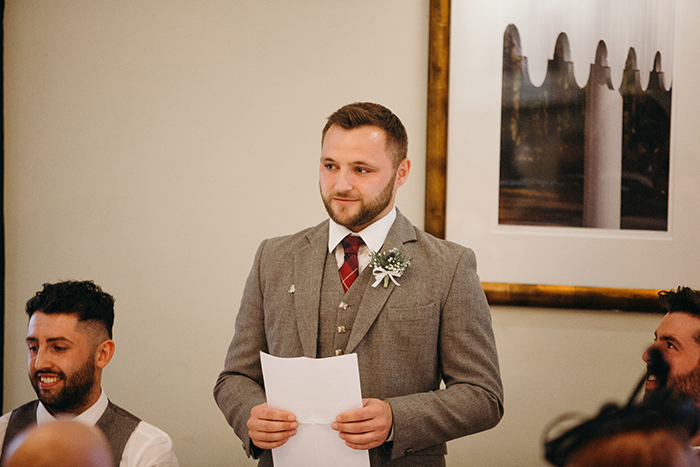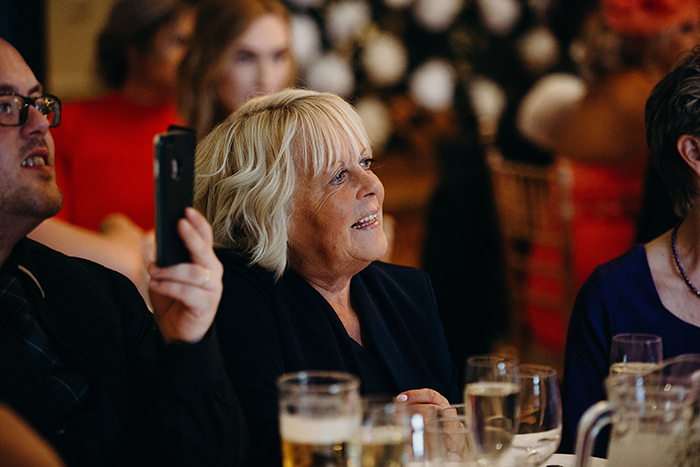 I loved all of the speeches which were done at our wedding. I was aware people would be getting hungry so I made a special request that everyone kept the speeches short and sweet.
They were the best amount of funny, embarrassing and heart-warming. My dad, Donald and both our best men made speeches.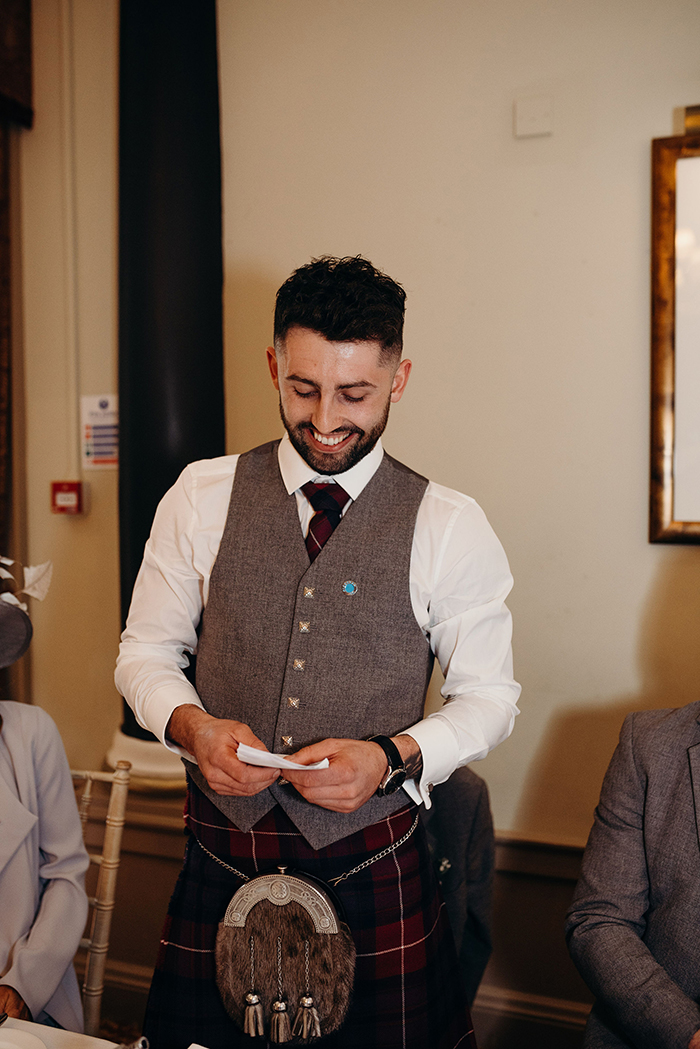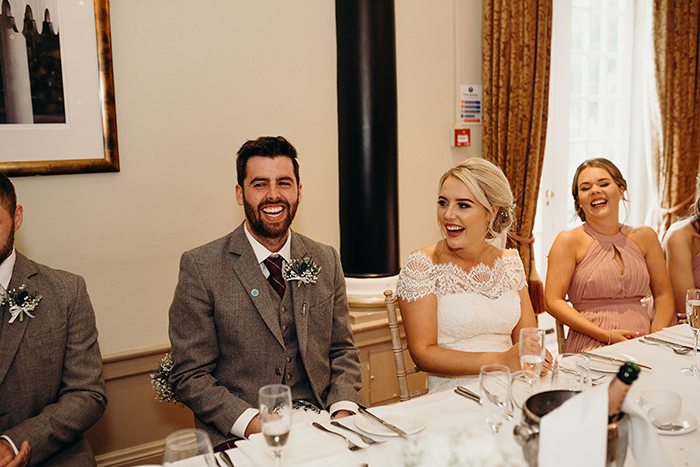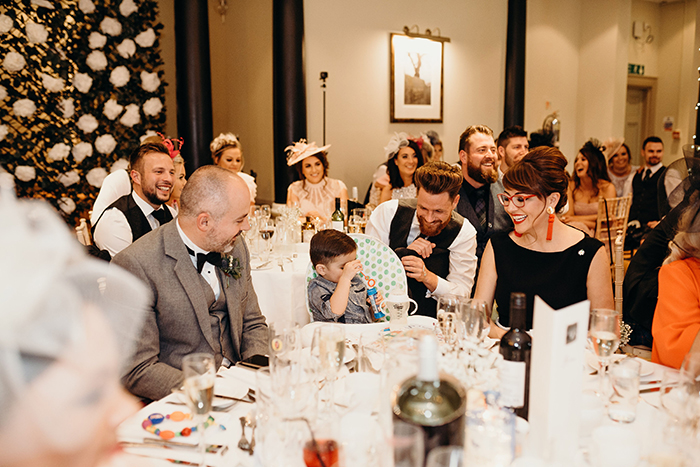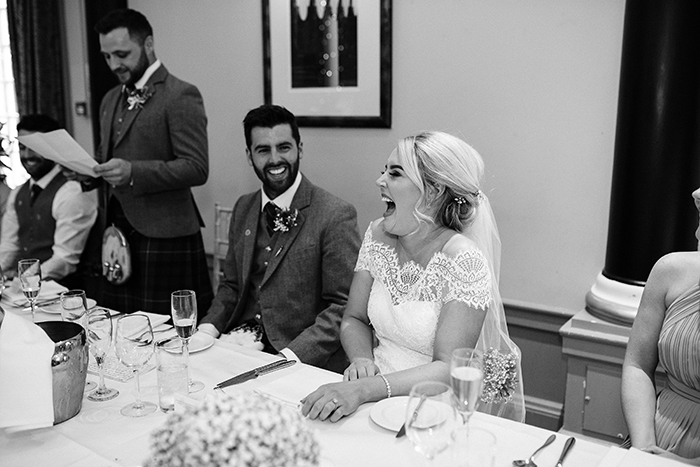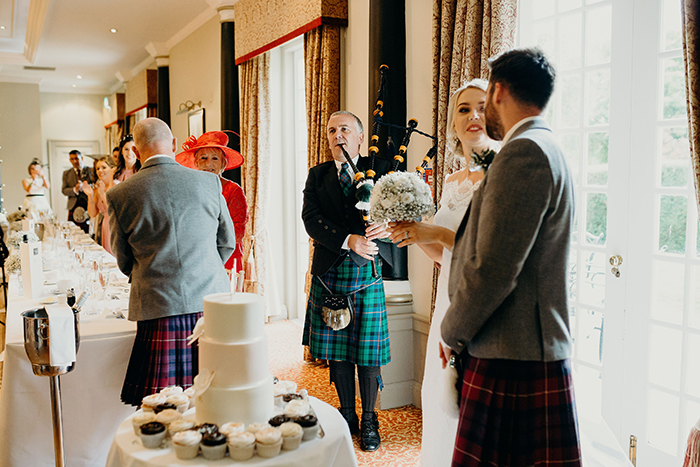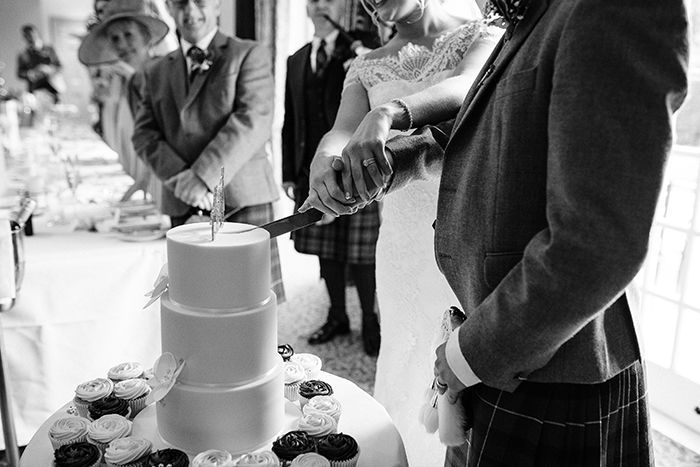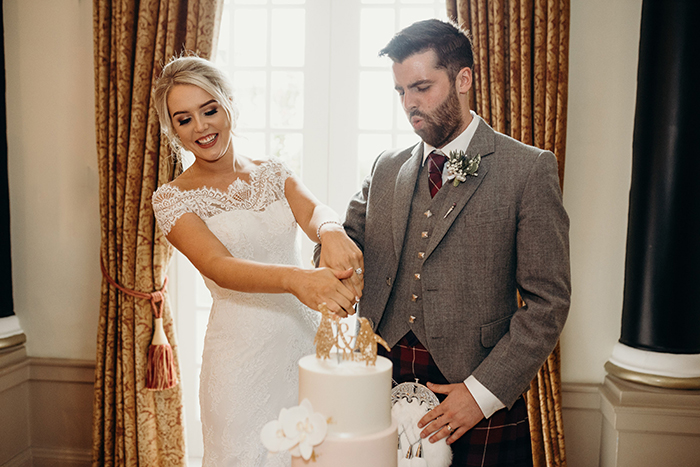 We visited a few venues before we decided to book Pittodrie. We had attended a few weddings there in the past and we always loved it so I am not sure why we didn't go there first.
The location was perfect as it is half way between Aberdeen and Turriff so it is ideal for all our family and friends. We also had a few guests that were coming from far away so it is great there was plenty of room for everyone to stay.
We decided to take the exclusive use so we had all 2400 acres to ourselves!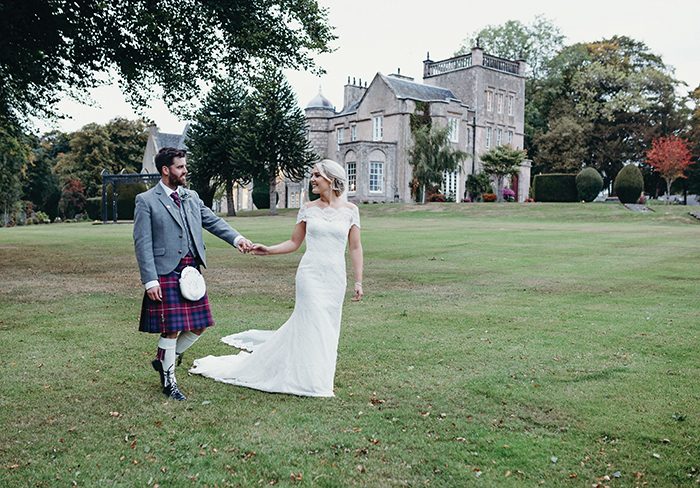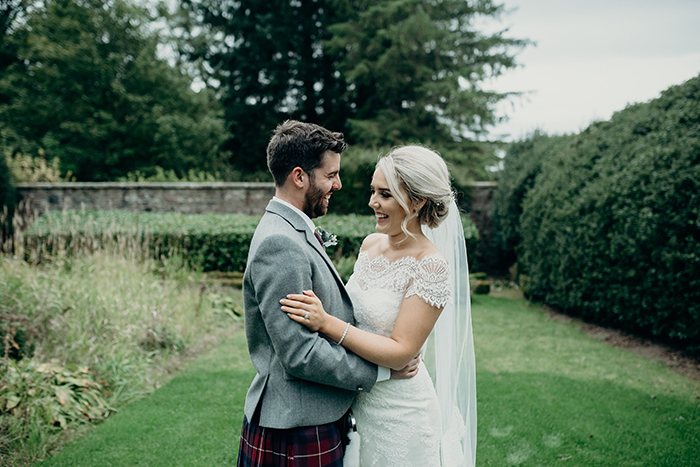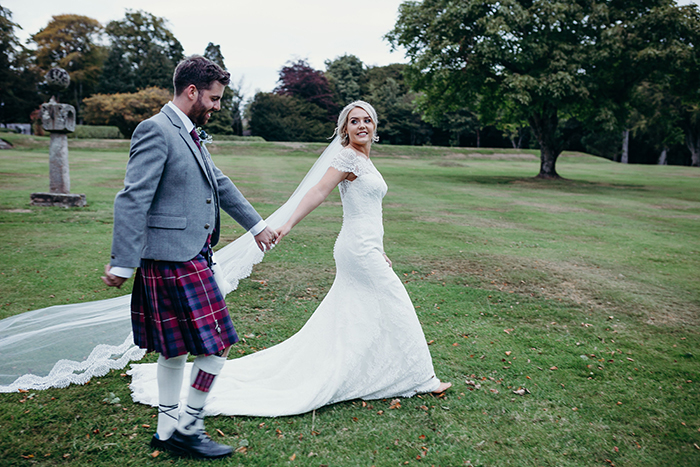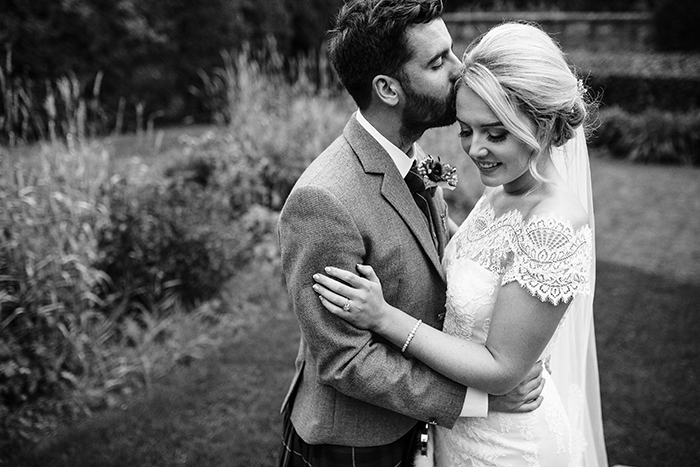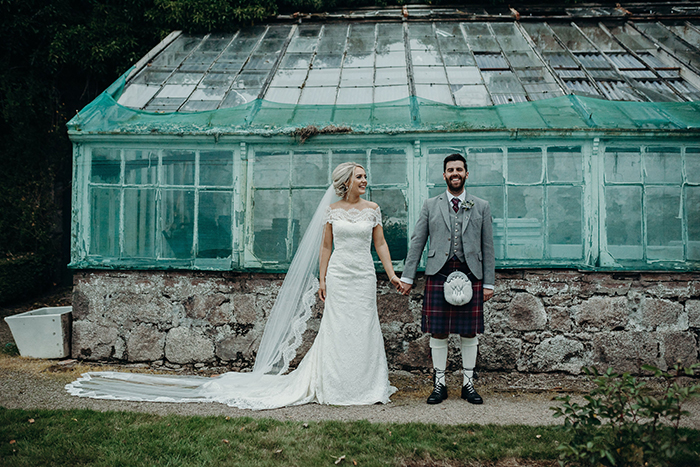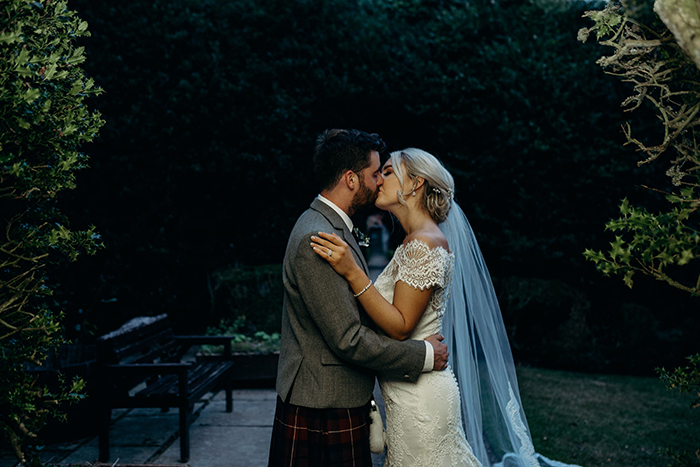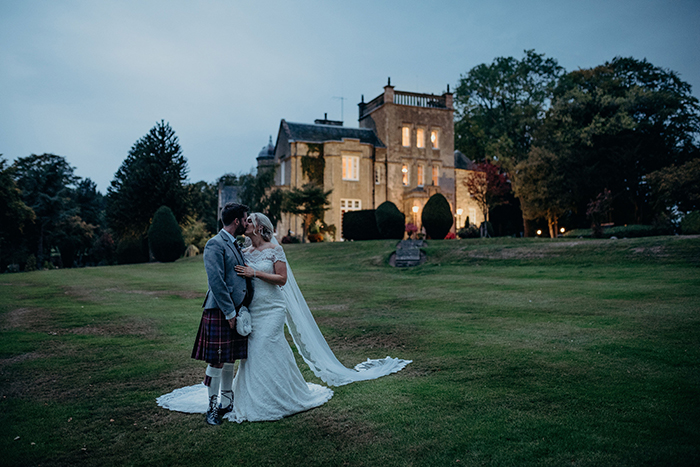 My only worry when planning the wedding was booking the right band. I went online to look for bands but all the ones I liked weren't available on our date, so I went on Instagram and searched #scottishweddingband.
I spent hours looking through the tag and found Manhattan Function Band. They are a band made up of five lovely guys, and they played the perfect mix of old and new music and we did a little bit of ceilidh.
At midnight they put on an iPod for the last hour and took requests. Everyone was telling me how much they enjoyed them playing.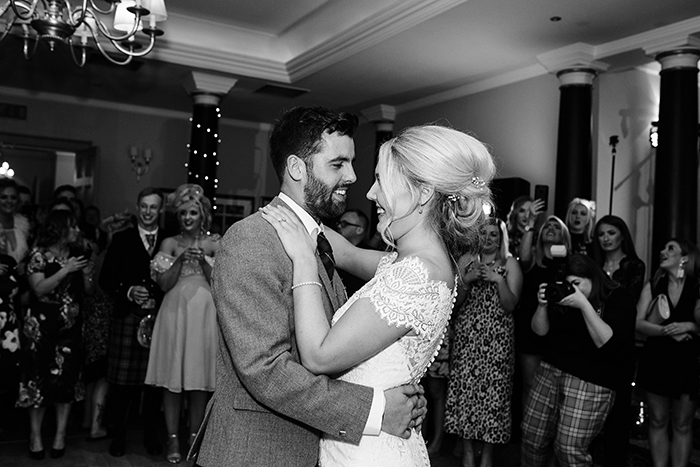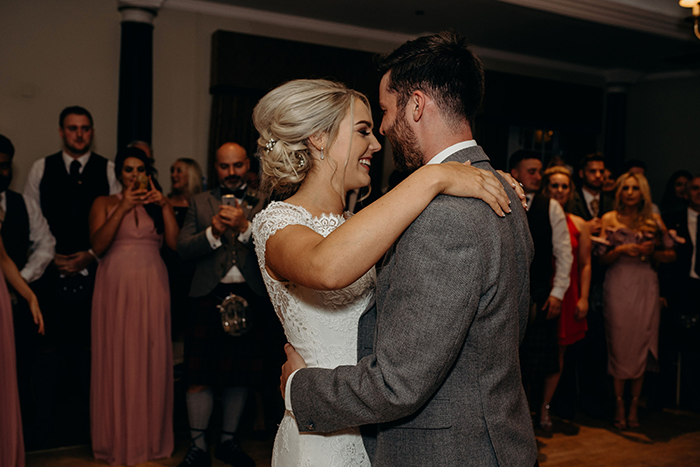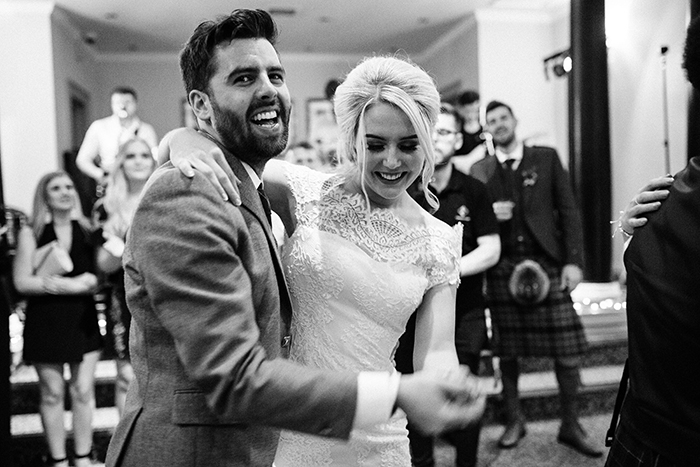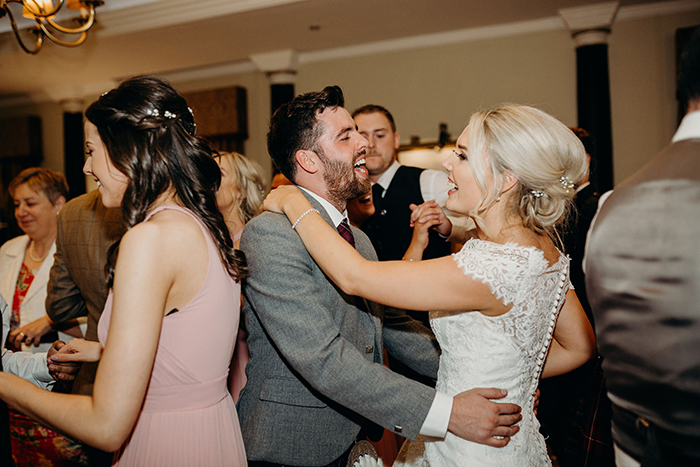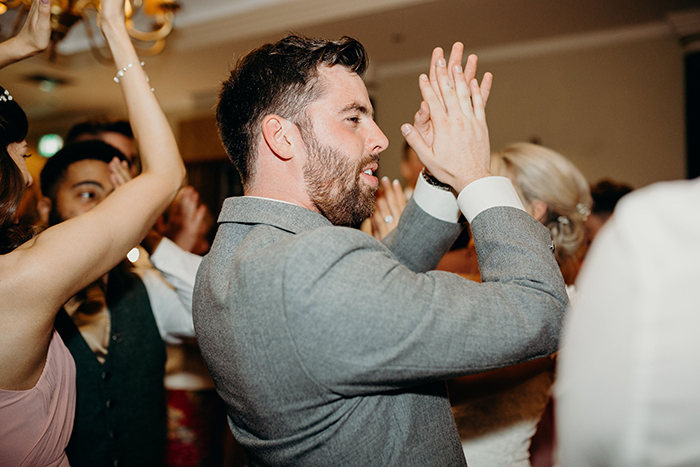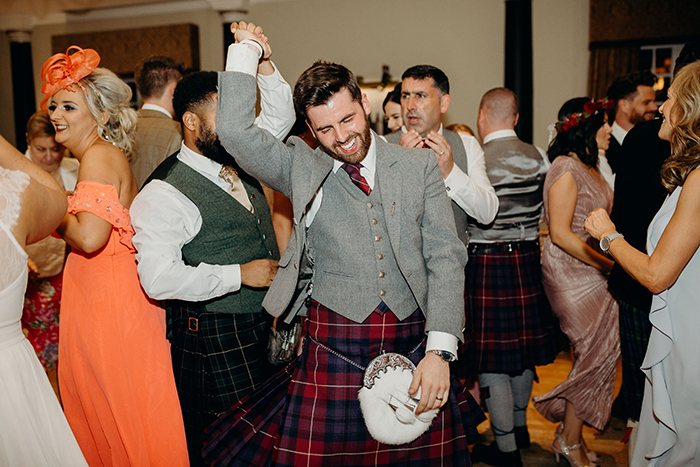 I don't know if I feel different now that we're married, because we were together for eight years and had been living together for two years before our wedding.
It did take me a while to remember to say 'husband' instead of 'boyfriend' and I still sometimes call myself Emma Barclay without thinking. But I absolutely love being Donald's wife!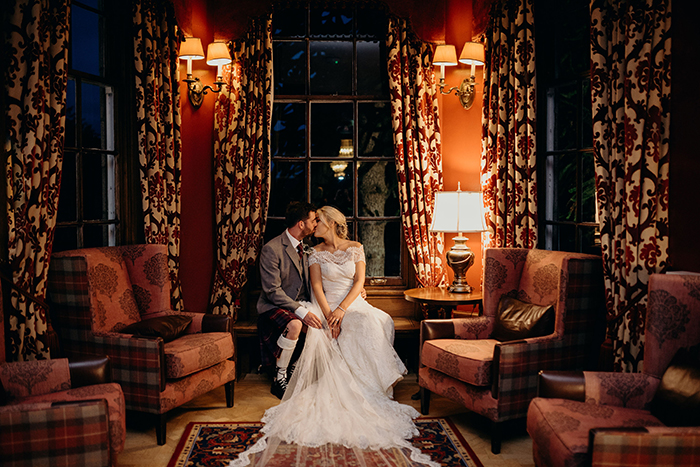 Photographer: Nicola Stewart Photography | Venue: Macdonald Pittodrie House Hotel
Second photographer: Jade Esson Photography | Videographer: Pinnacle Films
Bride's dress: 'Kennedy' by Augusta Jones at Ivory Grace | Bride's shoes: Ted Baker
Bridesmaid dresses: ASOS | Groom's outfit: McCalls
Stationer: Papeterie Crafts | Cake: Annie's Cakery | Florist: Floral Request
Hair: Jenna Marie Zanre | Make-Up: Glow Bar | Band: Manhattan Function Band