Appetite Events explain how to get creative with your wedding catering!
There's no need to get stressed about your wedding food; Appetite Events is here to help.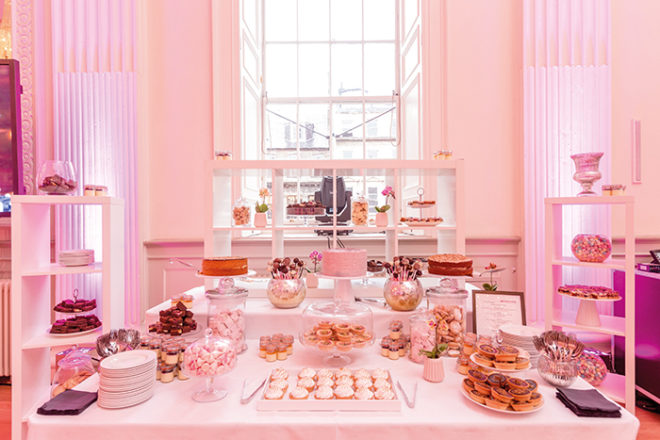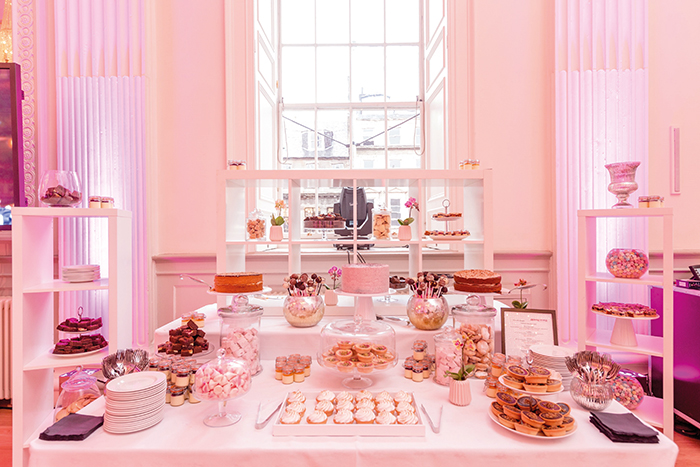 Feeling distinctly uninspired about your wedding food? We asked the experts at Appetite Events how to get creative with your catering…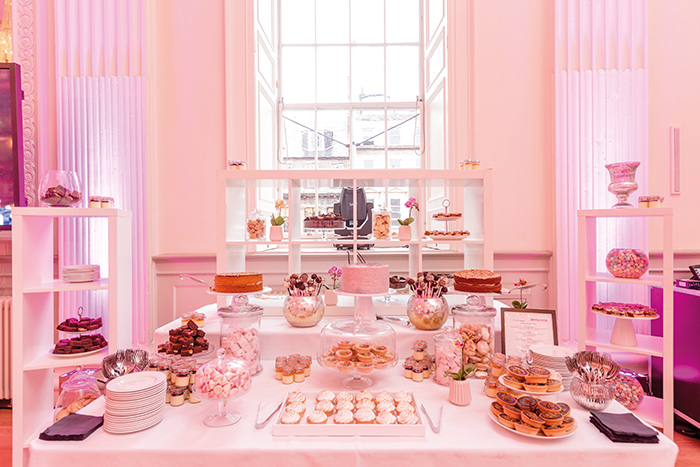 You've got a tight budget to work with, the groom's an infamously fussy eater and collectively your guests seem to have every dietary requirement going – it's no wonder figuring out your wedding menu is proving tricky.
But there's no need to get stressed about your wedding food; Appetite Events is here to help.
The bespoke catering company, previously named Appetite Direct, has been creating delicious, spectacular wedding menus for couples across Scotland for 15 years. If anyone's qualified to give advice on organising bespoke catering or getting creative with your wedding breakfast, it's Appetite Events.
Here are their top tips and trends to help you start planning.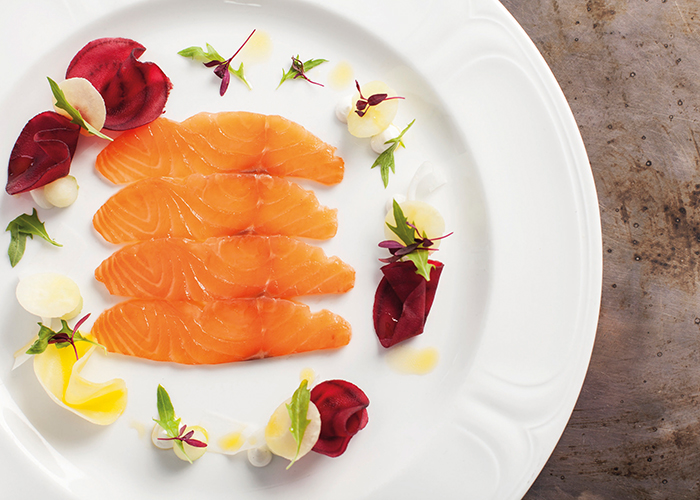 Everything bespoke
Every wedding catered by Appetite Events is bespoke, but what does 'going bespoke' with your wedding food actually mean?
Basically, you'll get a say in every morsel of food given to your guests during your wedding – and you don't have to stick to tradition. If you want canapés, a sit-down meal and an evening buffet then that's no problem, but you can also go for sharing platters, bowl food or a barbecue instead.
Appetite Events will help you figure out exactly what will work best for you. They're passionate about really listening to their brides and grooms, getting to know each individual couple's likes and dislikes in order to come up with a tailored menu and plan. If you consider yourselves foodies, then a bespoke catering package will be right up your street.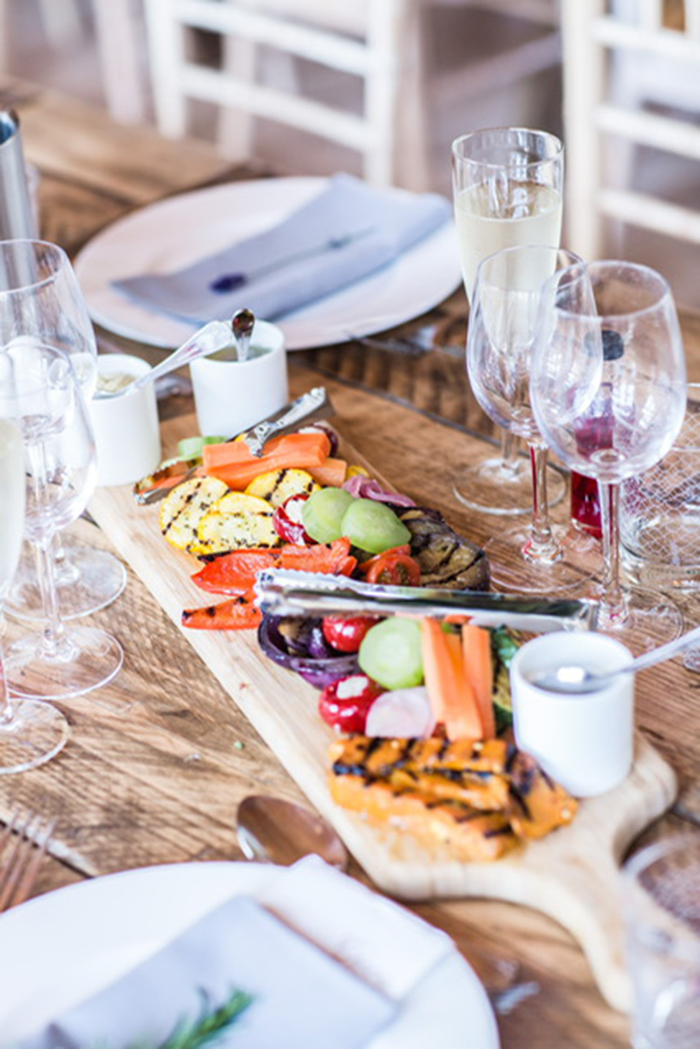 A trip down memory lane
Sick of going to weddings and eating the same bland chicken-breast-and-sauce combo? You're not alone.
Appetite Events say that couples are increasingly forsaking traditional wedding meals in favour of good ol' family favourites.
"We are seeing a trend in a desire to recreate happy memories from childhood, whether it be the bride's favourite pudding or the groom's granny's steak and kidney pie recipe," says Philly Nicholson, Appetite Event's Director of Marketing and Events.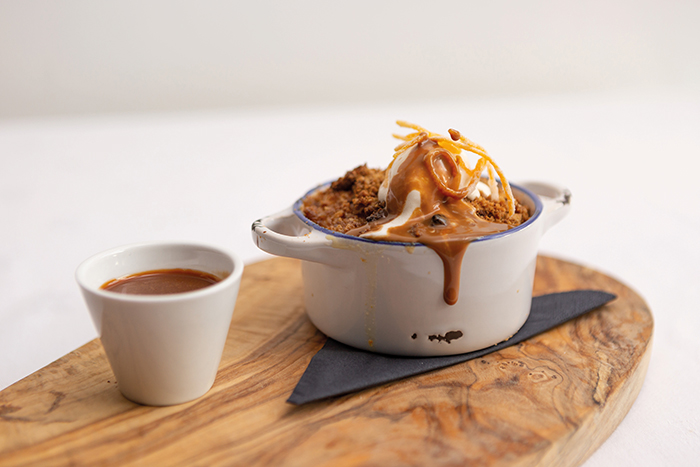 There's always a way to put a special twist on this type of meal, maintains Philly: "We endeavour to weave memories into the couple's wedding menu. We're happy to work from old recipes or translate traditional dishes with a modern Appetite twist. For example, we recently had a couple who wanted to play around with the idea of serving their guests pie and mash. We came up with a simple-yet-elegant braised Scottish beef shin and puff pastry pie, served with jugs of gravy, Colcannon mash and baby vegetables. It was an absolute winner."
Alternatively, evoke fond memories by sharing cuisine from the country you got engaged in, or your fave holiday destination!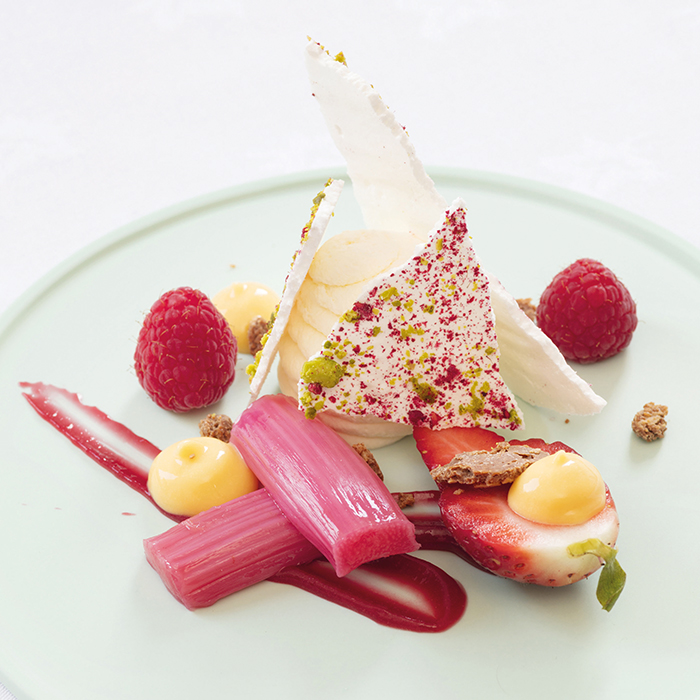 Appeal to all sense
It's not just about what food you serve – how you serve it will make all the difference. Appetite Events love to make creative food installations for weddings and events, and they always look fantastic.
"A charcuterie stall is a great way to serve the starter," advises Philly. "It becomes a sharing starter. It creates quite a spectacle and can be accompanied by fantastic cheeses, flat breads, homemade chutneys and cured vegetables; creating an antipasti table of delights, I suppose! We also do an amazing fresh seafood installation, a market stall creation and our dessert installation is always well received."
Besides making a statement, food installations help with staffing (as you don't require large numbers of staff to circulate canapés throughout the guests) and can be a great way to get your guests mingling together. Plus, sharing platters and food installations are a good solution if you're catering to a number of different dietary requirements!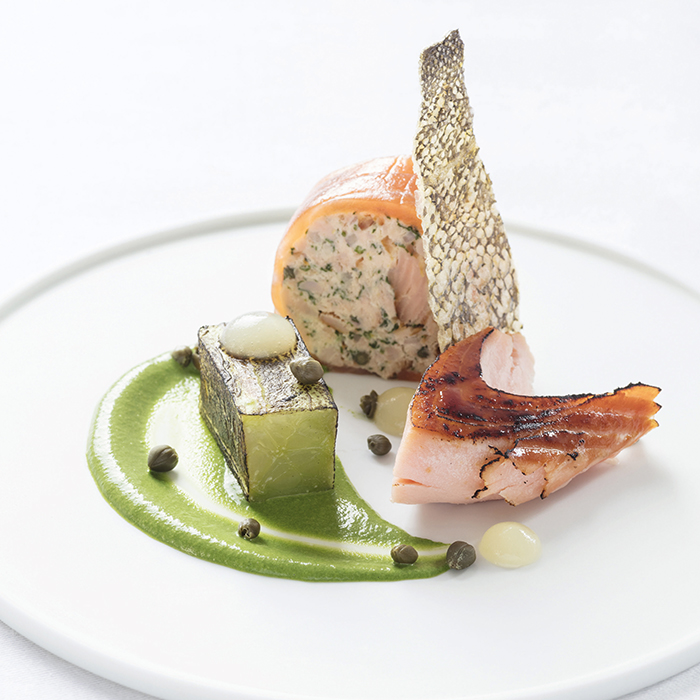 Vegan friendly
It's official; veganism is not just a passing fad to be ignored or sniffed at. As well as being tasty (and often healthier), vegan options are also very much in-demand.
"No longer is veganism a dietary choice of the few, as the vegan craze is sweeping the culinary world! We have created dedicated vegan menus to suit and please even the most carnivorous tastes," says Philly.
"Ultimately, we love to create an exciting menu that will please the couple's audience and challenge their preconceived ideas of wedding food."
You can create a totally vegan wedding menu, but as everything Appetite Events serves is bespoke, it's easy enough for them to adapt recipes and offerings to suit meat-and-dairy-free guests. If you're hoping to serve up a vegan-friendly wedding meal but have no idea where to start, they're more than happy to make some suggestions.
Oh and by the way,the same applies to other dietary requirements or needs, too. Recently they were hired by a groom who was gluten-free; Appetite Events created a gluten-free menu across the whole wedding so the groom wasn't left out, or forced to have something different from everyone else.
Plan your dream wedding menu with Appetite Events
t. 0131 225 3711 | e. enquiries@appetiteevents.co.uk