8 ways grooms can help plan the wedding day
Wedding planning isn't just for women! Here's a checklist of the things grooms should do to help organise their big day.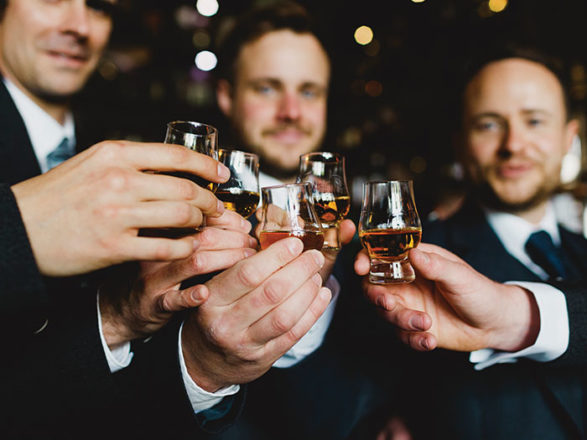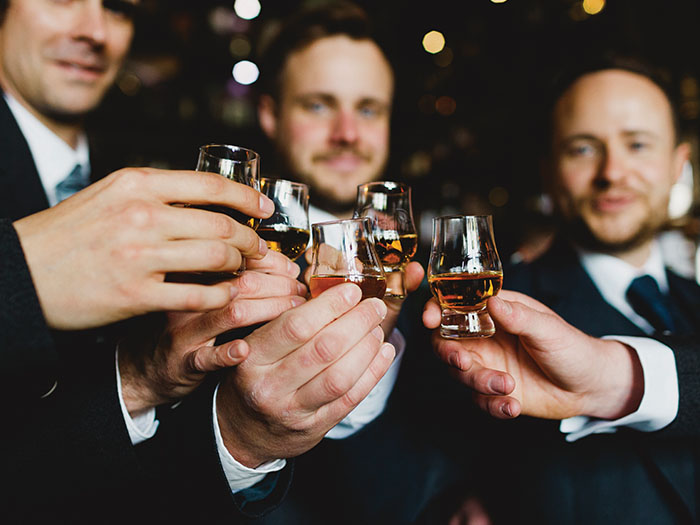 Wedding planning isn't just for women! Here's a checklist of the things grooms should do to help organise the big day.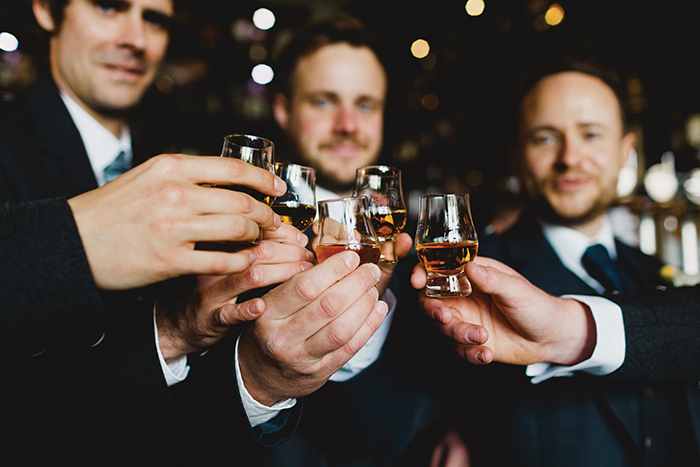 IMAGE: Duke Photography
Paperwork
It may sound boring, but sorting out the paperwork that allows you to actually tie the knot is the most crucial task. You'll need to submit the Marriage Notice (M10) forms no later than 29 days before the date of marriage so you can legally marry. This will include details of where and when you're getting married so make sure you get someone to have a wee proofread.
It'll also be much appreciated if you take charge of collecting the Marriage Schedule (the part you sign during the ceremony) in the week running up to the big day. You'll then need to return it within three days of the wedding, or, if you're on honeymoon, get someone you trust to do the honours.
Table plan
You know the dreaded term ˜wedmin'. Sitting close to the top of that joyous to-do list is sorting the table plan. Once you've got your RSVPs back, the real fun begins.
Don't expect your other half to know all the ins and outs of your side of the family politics. Make sure this is a joint effort to ensure no one's been placed beside someone who said something untoward to them 30 years ago and they haven't spoken since.
Outfits
Your wedding outfit is your chance to look your finest and far from being something that's only decided on once the bridesmaids' colour is in place.
Robert Mathieson from The Kilt Centre says that priorities are changing, "The kilt is no longer an afterthought," he says. "Some couples are coming in to choose the kilt outfit before the bridesmaids. If you choose a bridesmaid colour that never features on a tartan you're immediately setting up a clash."
Tartan and tweed jackets have really come to the fore of late so it's important to decide on the guys' outfits when you're planning bridesmaid colours. The Kilt Centre is even doing ranges with matching sporrans and brogues.
Robert says you should also consider future use. "It makes sense to make sure the outfit fits the remit for the wedding day as well as for the rest of your life," he says. Gordon from Gordon Nicolson Kiltmakers agrees. "Historically grooms would have just come in and bought a Prince Charlie jacket," he says. "Now there's the choice of tweed jackets, different sock colours and sporrans so it's more interchangeable.
Grooms are becoming much more decisive and more are going for made-to-measure and an outfit they can wear a lot more [after the day]." Gordon says allow for at least three months to choose your outfit.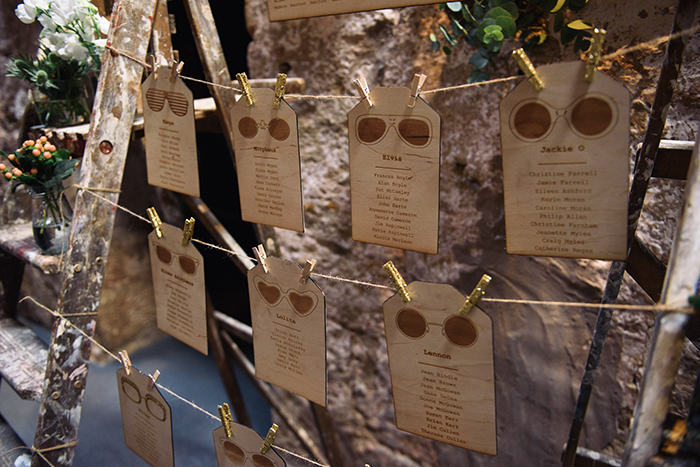 Décor
Couples nowadays are really encouraged to make their wedding day as personal as possible, right down to the pictures they string up around their venue.
Wedding co-ordinator Wendy McArthur from Utopia Scotland has had a few hands-on grooms recently who put their skills to work. "There was one Kinkell Byre wedding last year and the groom was a graphic designer," she remembers. "He made the table name stand in paper-thin sheets of wood with a new tool of his."
Gifts
To avoid being the groom who hasn't a clue what he's given his mum till she opens it, step up and hit the shops. You'll need a wee keepsake for your parents, ˜maids and groomsmen and when you're speaking to your florist about the wedding flowers remember to ask them to make up a couple of bouquets to present to the mums during the speeches.
The one present you'll absolutely need to sort out by yourself is the one for your other half. Grooms traditionally give something to open on the morning of their wedding and jewellery is always a winner here.
If in doubt, stick to something personal and remember to write them a sweet note to read as they get ready.
Transport
Sorting out your wedding wheels is one task a lot of grooms take ownership of. When your other half's scheduling hair and make-up trials you could be checking out some pretty sweet Beaufords or Rolls Royces.
Just remember to factor in a few crucial things like who will be travelling together, timings and whether you need a lot of space to accommodate a big dress train. Book your transport six to nine months before the wedding.

Music
If you and your beloved don't always see eye to eye when it comes to music make sure you take an interest in finding a band or DJ you trust to provide a soundtrack to your day that you'll both love.
Going along to band showcases can turn into a fun date night and it's always fun to spend an evening listening to music together to select a first dance song that's just right for the pair of you.
Meet your wedding suppliers
When you think about it, you're going to spend a lot of your big day with complete strangers so it's pretty important you can get on with them. That's why you should try to meet the likes of your photographer and filmmaker before the big day.
In this list you'll also find cake tasting " one of the, ahem, sweetest things about wedding planning.