6 ways to involve the mother of the groom in your wedding plans
We're on a mission to make sure that every mother of the groom is treated like the VIP she is!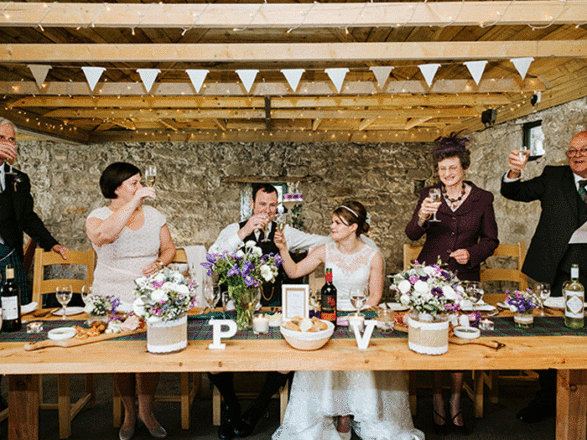 Ever noticed how easily the mother of the groom gets left out of all the wedding chat and buzz?
We're on a mission to make sure that every mother of the groom is treated like the VIP she is!
Here are some tips from Team SWD and a few industry experts on how to involve your future mum-in-law at every step of your wedding…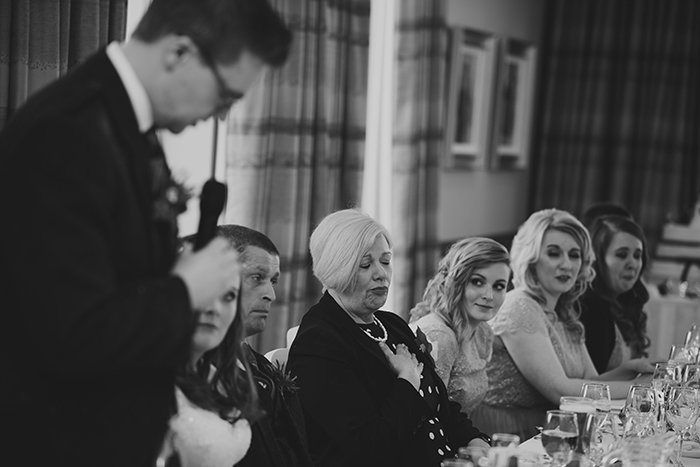 IMAGE | By Rhea
1 Start delegating
Whether you're a hands-on bride taking care of every detail yourself or keen to get help from everyone and anyone, delegating some of the planning work to your future mum-in-law is a great way of getting her involved.
Instead of overwhelming her with one big task, why not  give her a few wee jobs to take charge of?
If she's good at crafting, you could ask her to create some personalised wedding favours. We're also thinking of things like helping to arrange fittings for the groomsmen or taking responsibility for looking after your guestbook on the day.
2 Retail therapy
Finding your dream wedding dress is no doubt one of your biggest priorities, so asking her to come along when you go shopping is a lovely way to show your future mum-in-law just how much you value her involvement.
"Showing your partner's mum pictures of the dresses you like in magazines and online is a brilliant start," says Lindsay from Alison Kirk Bridal.
"Then, inviting them to your bridal appointments is a great way to make them feel a part of it all. It's a nice gesture, especially if she doesn't have a daughter of her own and therefore hasn't had the opportunity to go wedding dress shopping. It'll help build your relationship with her."
If you'd rather keep things private in the initial stages and avoid having too many opinions being thrown at you, just invite her to one of your fittings later on when you've already chosen your dress.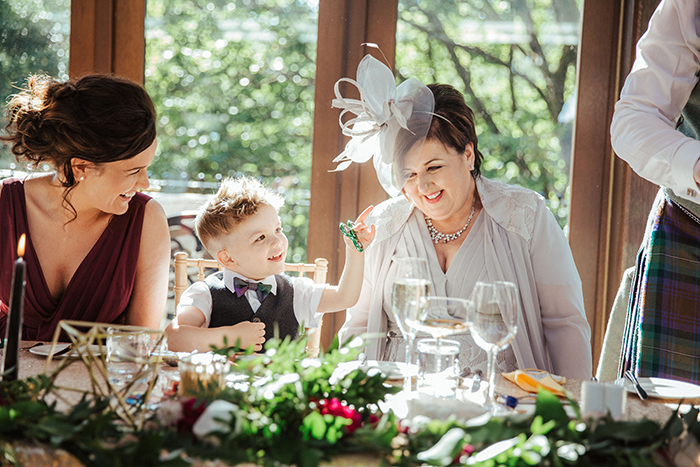 IMAGE | Tandem Photo
3 Family politics
When it comes to figuring out the guest list, working with your partner's mum is definitely a good shout.
Make her feel important by asking for a list of the family members she'd like to come – as well as advice on who needs to be there and the grumpy second cousins you'd be better leaving off the day list – and you'll also be able to make sure you don't accidentally upset someone. Same goes for the table plan.
You could always get her to check it over to make sure you've not accidentally seated two sworn enemies next to each other. Families, eh.
4 New traditions
Traditionally, the mother-of-the-bride picks her outfit first, leaving the mother-of-the-groom to find something to wear that fits in with her choice.
You might prefer to do it this way still, or maybe one of them will happen upon their dream outfit really early on, but if not, why not get both of them together to go shopping.
"Lots of brides make a day of it and come with both mums at the same time which is a lovely idea to make them both feel equally important," says Louise from Catwalk.
"It also takes away the worry that they may choose something similar, so they can both look forward to wearing their outfits with confidence on the big day!"
If they don't know each other, it's a great way to get them feeling friendly and comfortable with each other. But if they live too far away from each other or it's just not an option for whatever reason, you can still turn shopping into a valuable bonding experience by keeping your future mum-in-law company while she hunts for the perfect outfit.
"We often have brides who come to Catwalk with their mum-in-law-to-be to help them find their perfect outfit," explains Louise. "It's lovely to have that shopping day together, and offer support and advice on such a big decision.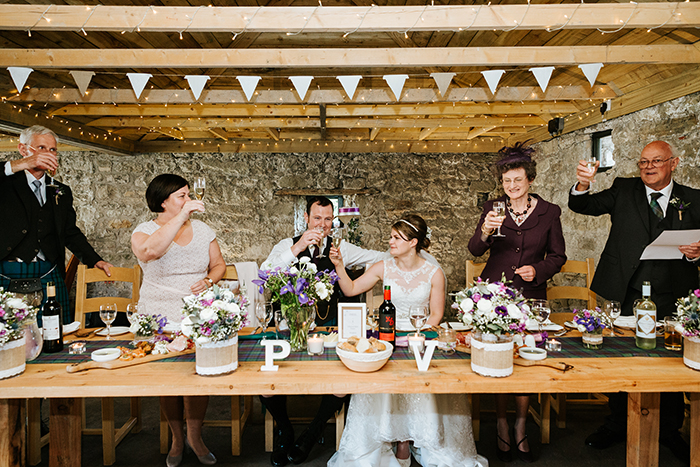 IMAGE | Struve Photography
5 Starring role
Want to really put a smile on the mother-of-the-groom's face? Have her be a part of your actual ceremony.
"She could be a witness, along with the mother-of-the-bride, when you sign your marriage schedule," suggests humanist celebrant Tim Maguire.
"She could also do a reading or a blessing, tie the knot as part of a handfasting ceremony and drink from the quaich along with you, your new husband and other members of the wedding party!"
These same ideas apply to the father-of-the-groom, too, just in case you're hoping to really score some brownie points with your new in-laws.
6 Say cheese
The last thing you want after your wedding is over is for your photo album to betray an unintentional bias towards your own family! So work with your photographer to make sure everyone's included equally and fairly in your big day pics.
"It's nice to ask your in-laws-to-be if there are any particular group photos they would like on the day," suggests Rhea from By Rhea.
"And if your photographer suggests only a certain number of family shots, be sure to make both of your parents aware of this. Perhaps you can work together to share the combinations out and decide on a certain number each!"
Preparation is key to getting this right, so make sure you put together a list of all the group shots you want taken.
"Family groups are so important as it's not often everyone gets together, and by having a list (it doesn't have to be a long one!) you won't have to worry on the day about missing a particular photo," says Rhea.