Wedding guest lists in Scotland may be restricted after lockdown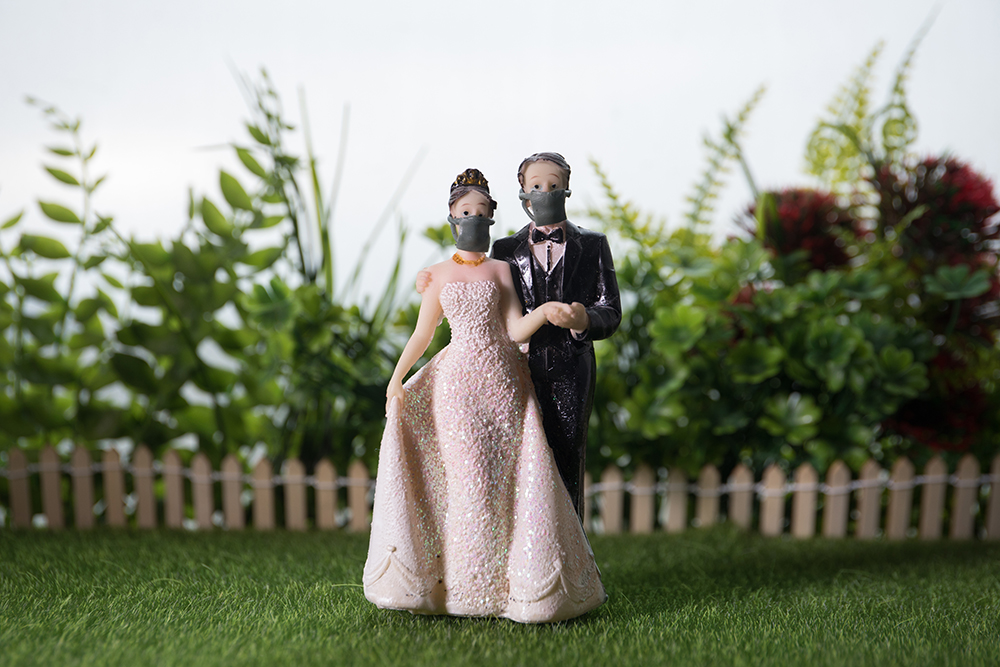 The Scottish Government has said that weddings may only be able to take place with a limited number of people when lockdown restrictions begin to ease.
At present, many couples in Scotland have had to postpone their weddings due to Covid-19.
Weddings can only take place in exceptional circumstances (such as when a person is dying), and Constitution Secretary Mike Russell has said that new legislation relating to the pandemic will not change this.
Tory MSP Adam Tomkins pressed Mike Russell on why the new Coronavirus (Scotland) (No.2) Bill does not include any provisions on weddings, saying MSPs are getting an "increasing volume of increasingly anxious emails" from constituents about this issue.
He said: "As I understand, in Scots law only five people are required to be present for a lawful wedding – the registrar, the two parties and two witnesses, and there are many rooms where we can have social distancing with only five people present."
Mr Russell told the committee that weddings can only take place in "very limited circumstances" at the moment, adding they are only permitted if "one of the partners is dying or if somebody is about to be posted overseas, particularly in the armed forces".
Mr Russell said when lockdown eases people "will wish to see return to some form of public affirmation" of relationships via marriage, "even if it is with a very limited number of people, which it would have to be".
Though getting married by video link has proven popular in places such as New York, this is unlikely to get the go ahead in Scotland due to concerns by Scottish ministers about how this system could be abused.
Mr Russell said: "Forced marriage, for example, would be easier to bring forward if there was no physical presence there and possibility of assessing, as a registrar will often do, what the circumstances are."
He stressed ceremonies can still be held in limited circumstances when there are "end of life issues" or "where someone requires to leave the country for work".
Mr Russell said: "The technical situation is presently the licences are not being issued but it could happen in those circumstances and the Registrar General has the right to do that, not only to do that but to waive the notice period.
"So it is possible to do it. Therefore a marriage is possible in those exceptional circumstances."