Read the Spring issue of Scottish Wedding magazine for free!
The lockdown boredom is real. So we're bringing you some light relief by giving you a complimentary digital version of our luxe wedding mag.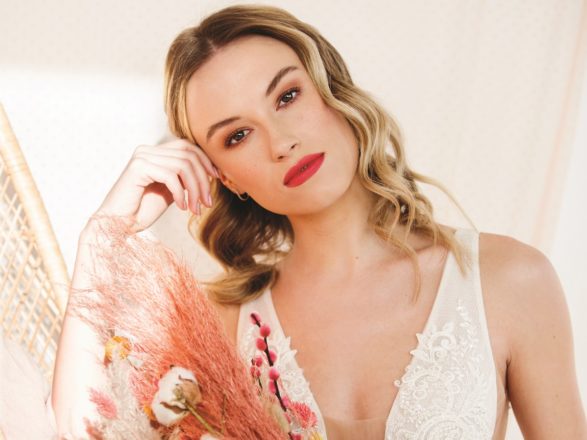 If you're anything like us, you've already binged Tiger King on Netflix, finished all your face masks and have spent the past few days down a Pinterest hole wondering if you could DIY all your wedding favours and perhaps even your furniture. We feel you: lockdown is boring.
So to help you through these challenging times and bring some wedding-related joy into your life, we've decided to give you, our lovely readers, a free digital version of the brand new Spring edition of Scottish Wedding magazine.
Yep, you heard us. Absolutely free.
And what an issue it is!
There are 11 stunning real weddings for you to pore over, from a funfair-inspired celebration at GG's Yard to a beautiful winter wedding at Crossbasket Castle.
We've chatted to couples about how they involved their dog in their big day, grooms who took their wife's name post-marriage, and beauty industry experts about the must-have products that got them ready for their own wedding close-ups.
There's fashion to inspire everyone: amazing wedding dresses and mums' outfits, your guide to bridal shoe designers, groomswear advice, and tips on how to choose your bridesmaid dresses from real brides who have been there and done it.
Plus we've got over 100 pages of wedding venues to help you suss out the coolest places to get hitched in Scotland.
So what are you waiting for? Make yourself a fancy coffee, sit by the window as the sun streams in and pretend you're in a cafe as you read Scottish Wedding.
Click the image below to read our gorgeous new magazine and get planning your big day.