There's an online wedding fair this weekend – and it's free to attend!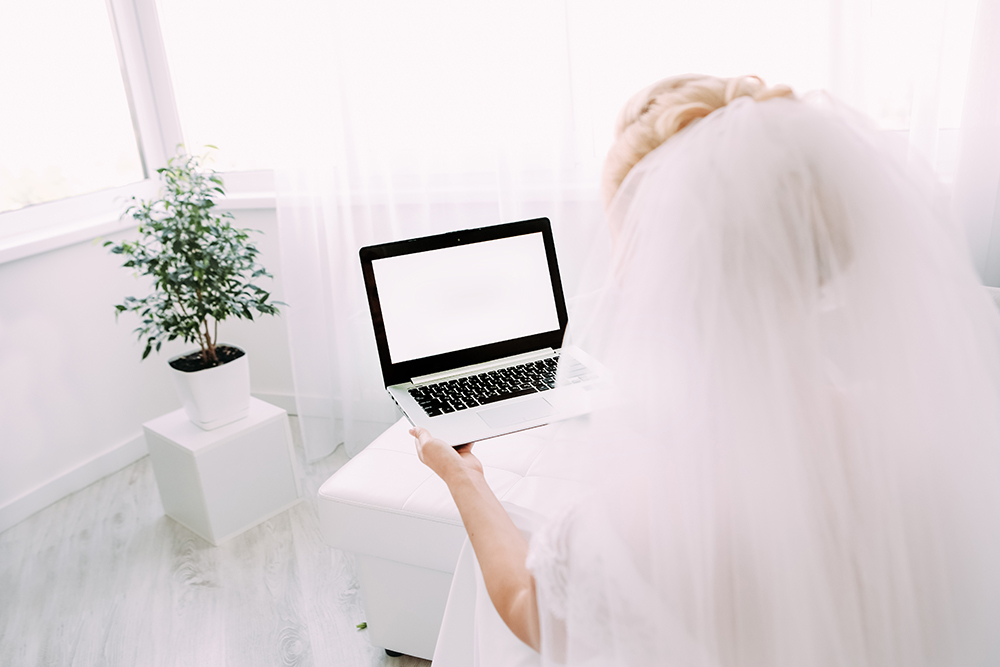 Attending a wedding fair is a rite of passage for many engaged couples, so you might be feeling a bit bummed out if lockdown has prevented you from going to one.
After all, a wedding fair is a great way to get ideas for your big day and, best of all, to meet wedding suppliers in person and get a sense of what they're like.
But just because we're all stuck indoors right now, doesn't mean we can't enjoy that experience.
Following a successful online wedding fair last month, wedding planner Oskar Gilchrist-Grodnicki, aka The Wedding Guru, has organised a second virtual event to take place this weekend. And all engaged couples are invited!
Oskar has partnered with a number of award-winning Edinburgh wedding suppliers to create a virtual wedding fair experience.
During the event, there will be a series of live sessions on Facebook with each wedding supplier, who will join remotely.
Couples will be able to get advice from these wedding industry experts as well as ask them any wedding-related questions they might have.
All bases will be covered, with a spectrum of speakers from throughout the industry.
Oskar himself will open the event, humanist celebrant Mo Ackroyd of Fuze Ceremonies will chat about symbolic gestures you can include in your ceremony, photographers Camerashy Photography will discuss how to overcome wedding photography challenges and Freja Designer Dressmaking will explain how to select the right fabric for a bespoke wedding dress.
You can also expect first dance tips from choreographer Janice Bruce, ceremony advice from humanist celebrant Tim Maguire of Celebrate People, everything you need to know about wedding flowers from florist Roseparks, a crash course in telling your story through wedding stationery from Daria Makiela and DJ Edinburgh chatting you through wedding entertainment.
Finally, Ashleigh Fulton of Activity Delivered will advise on keeping wee ones entertained on the big day, then magician Grant Mitchell will round off the event by talking about introducing a little bit of magic to your wedding day.
Fancy attending?
The event takes place from 11am until 2.30pm this Sunday, 17th May, and each speaker will talk for 15-20 minutes in the order outlined above.
It's completely free to attend and will be streamed to Facebook group Online Wedding Fayre With The Wedding Guru Oskar.
Just click through to the group and settle down with a cuppa (or a glass of prosecco – it's the weekend after all) for some virtual wedding planning!
Sign up to our newsletter to get the latest wedding events and news direct to your inbox every week!