Manorview Group postpones weddings until further notice across all venues
The Manorview Group includes popular wedding venues such as Cornhill Castle, Torrance Hotel, Lynnhurst Hotel, Busby Hotel, Bowfield Hotel & Country Club and Boclair House Hotel.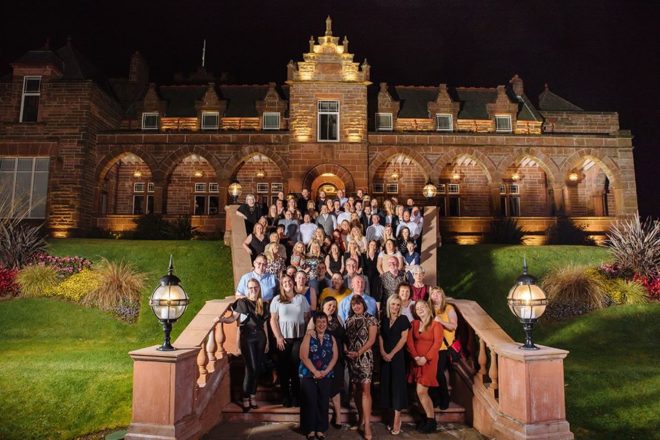 Manorview Group has suspended all trading as of 12pm tomorrow, Wednesday 18th March, in response to the increasing concerns over Coronavirus in Scotland.
In a statement on Manorview's Facebook page, it said:
"We are uncertain when we will be in a position to reopen and trade as normal.
While we have not been advised to suspend our business, we have decided to take this action and all our venues will be closed.
We have taken this decision to try to remove some of the uncertainty that surrounds us. We are taking this action to look after the health and safety of others, while also looking ahead to the sustainability of our business and ways to support our team and our commitment to not making any redundancies.
We believe it is the right thing to do, to protect our teams and customers, to look ahead to the future, and hopefully we can all come back from this stronger.
We regret we are having to make this decision, but the safety and welfare of people is paramount.
We are living in unprecedented times.
There are a few points we wish to reiterate:
We will not be making any of our teams or team members redundant.
Our whole workforce will continue to receive 50% of their average weekly gross earnings until further notice.
This is effective throughout the whole team, from directors, leadership team and throughout from Wednesday 18th March 2020.
While our venues and normal trading business will be closed, we will be operating an administrative team, and also maintaining the safety and security of our properties.
We will be operating take-out and delivery service from some of our units, from next week, we will update you with more details of this service.
We are also choosing to look at ways we can contribute to the current situation and play our part in helping those in need.
We have reached out to the NHS to offer our bedrooms as a resource where needed.
We are currently supporting all our teams to try and protect them during this extremely difficult time, which is challenging everyone in our industry.
We are also contacting all our customers who have bookings with us. We are working with them to reassure them we will look after them as best we can. While our venues will not be accessible, we will have an administrative team available via phone and email for any questions.
As a business, as a team, and as individuals, we are all concerned about the health and safety of others.
We hope you, your family and friends, are all safe and well at this moment in time, and continue to keep well, as we all work together to get through this worrying time.
In the meantime, we would like to thank you all for your valued and very much appreciated support and loyalty.
We hope we will see you all again very soon."
We'll be keeping you updated on the latest developments when we can. Follow us on Instagram and Facebook for more.