Humanist wedding ceremonies now more popular in Scotland than Christian ceremonies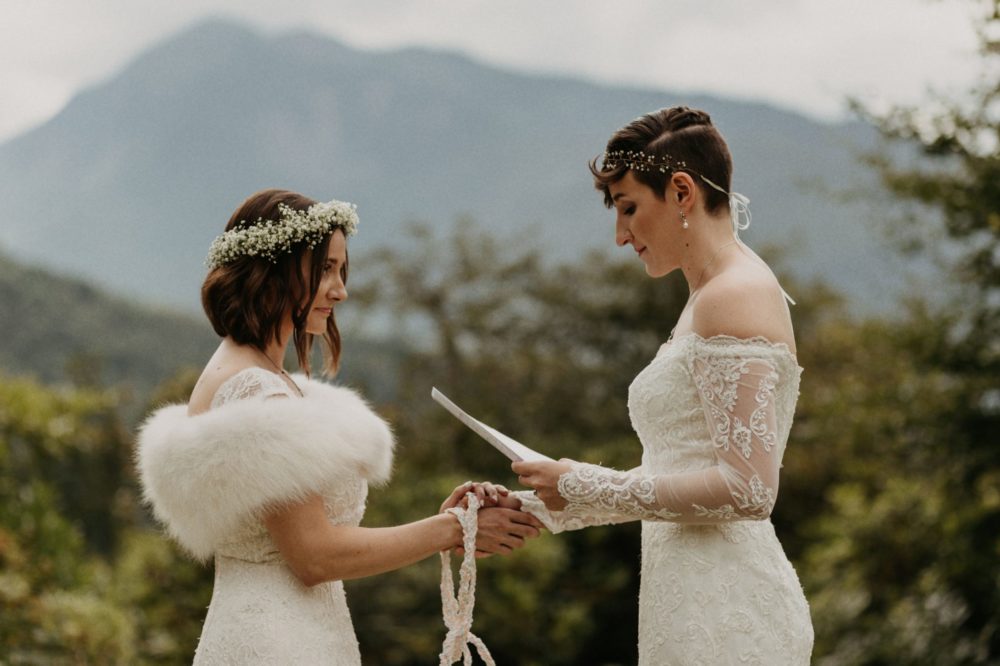 IMAGE | Wonderful and Strange
They have only been around for the past 15 years here in Scotland, but humanist wedding ceremonies are now more popular than ever.
On Tuesday the National Records of Scotland released figures showing that, for the first time, weddings carried out by humanist celebrants outnumbered Christian ceremonies.
Humanist weddings have been one of the most popular types of ceremony for the past few years. However, this is the first time there have been more of them than all Christian ceremonies combined.
In 2019, NRS data showed humanist marriages made up 22.6% of the total number of weddings in Scotland – while Christian marriages from all denominations made up 22.3%.
Civil ceremonies remained the most popular way to tie the knot with 48.6% of couples getting hitched this way – 12,635 of couples opted for this method.
After that there were 5,879 humanist marriages, followed by 5,812 Christian marriages and 1,409 marriages of other religions.
In 2005, when they became legal, there were only 82 humanist ceremonies in Scotland – that's a hefty 7000% increase.
This rapid rise in popularity is no surprise to Scotland's humanists.
"These new official government statistics show again how humanist ceremonies have become a mainstay of Scottish public life," said Fraser Sutherland, Chief Executive of Humanist Society Scotland.
"The new figures also show that Humanist Society Scotland celebrants have solemnised the biggest percentage share of total weddings we have ever had – showing that more couples are opting for a meaningful humanist ceremony than ever before."
While humanist weddings are legal in Scotland, they're still not recognised south of the border – and many couples travel north to be married by a celebrant in Scotland.
But Fraser called on the UK Government to change the rules and legalise these marriages in England and Wales too.
"These stats also put more pressure on the UK Government to relent and legally recognise humanist marriages in England and Wales," he added. "The claims there is no demand for such ceremonies are blown out of the water by these new Scottish figures.
"We support our friends at humanists UK in their campaign for humanist marriage recognition in other parts of the UK."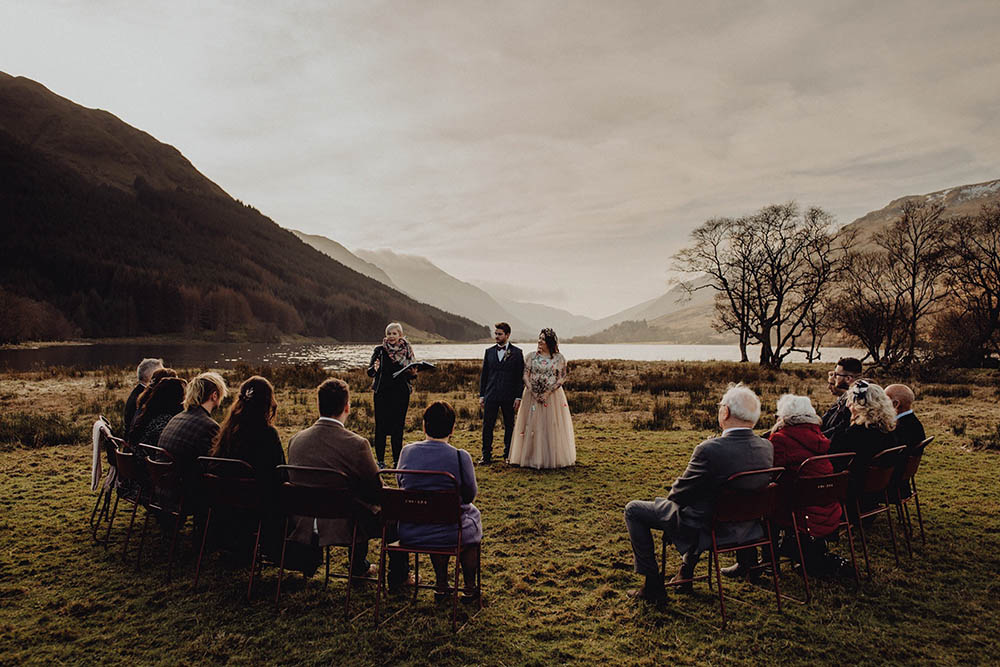 IMAGE | Neil Thomas Douglas
Humanist wedding ceremonies: Good to know
In Scotland, a humanist wedding ceremony can be held anywhere so long as your celebrant deems it safe and dignified.
Whether it's by a loch or within a forest, there are very few restrictions in place with this type of ceremony.
This is great news for anyone that plans to get married during phase two of the lockdown restrictions easing.
Weddings will be permitted to take place in Scotland from Monday 29th June 2020, but only outside. You can read all about phase two weddings here.