Couple who had to postpone wedding have a lockdown celebration
Eilidh and Ranald had to postpone their Glen Tanar Ballroom wedding, so they celebrated their original date at home complete with a gazebo, flowers and champagne!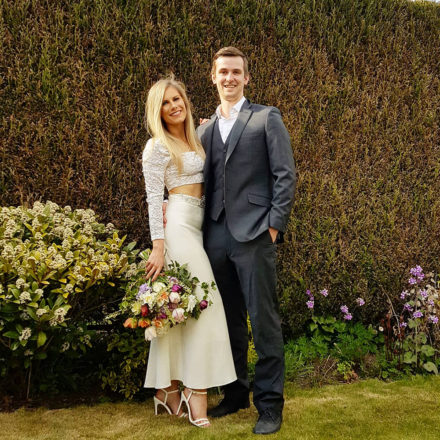 Since the coronavirus hit, lots of couples have had to postpone their weddings. We've been sharing their stories every week on Scottish Wedding (read about how these imaginative couples have been celebrating their original wedding dates during lockdown).
Eilidh McPherson and fiancé Ranald Cartwright are one of the many couples whose wedding plans were affected by Covid-19. They were due to get married at Aberdeenshire venue Glen Tanar Ballroom on 25th April, but had to postpone.
"Although we were devastated, we made the most of the situation by having an 'Isowedding' just the two of us and it was perfect," smiles bride Eilidh.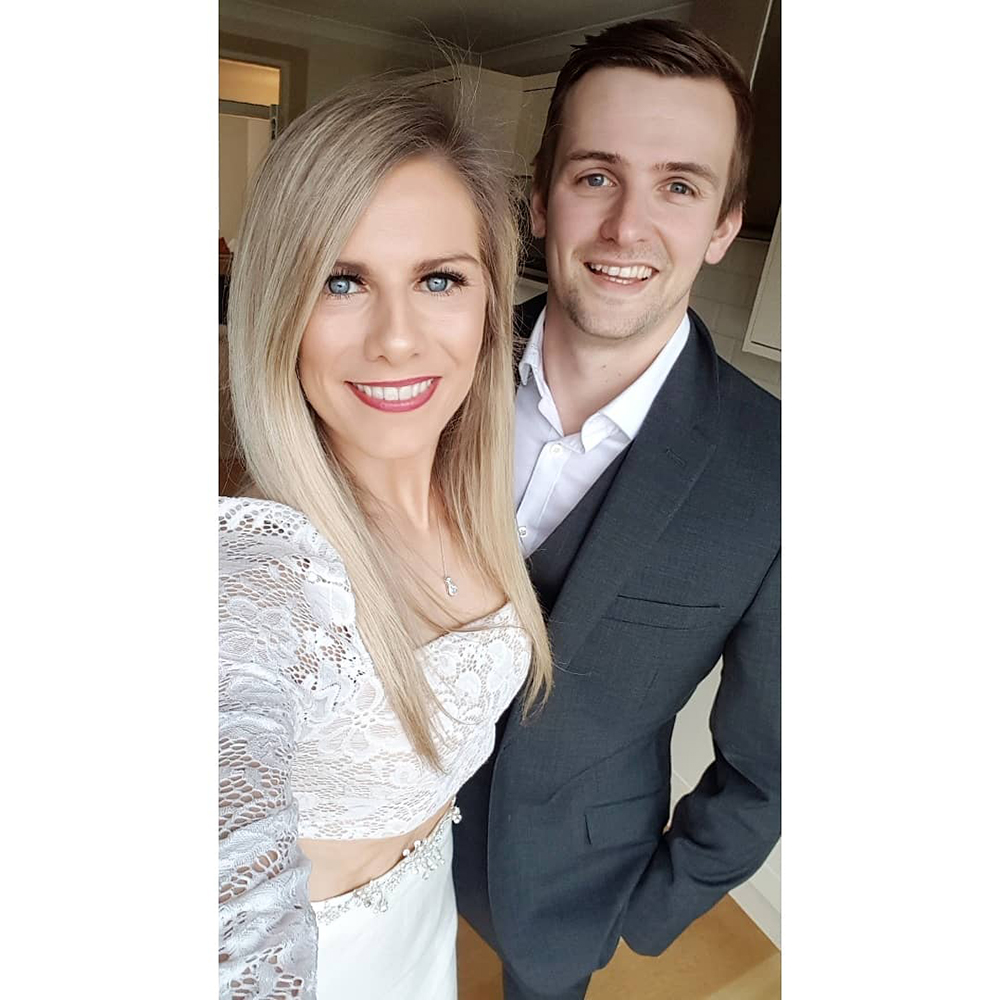 Eilidh and Ranald have been together for five-and-a-half years and got engaged in Bali in September 2018.
"It was a romantic sunset proposal on the balcony of our hotel suite just the two of us. He popped the question and managed to hide the ring from me for a whole week into the holiday!"
And romance was very much the order of the day for the pair when they celebrated their self-described Isowedding.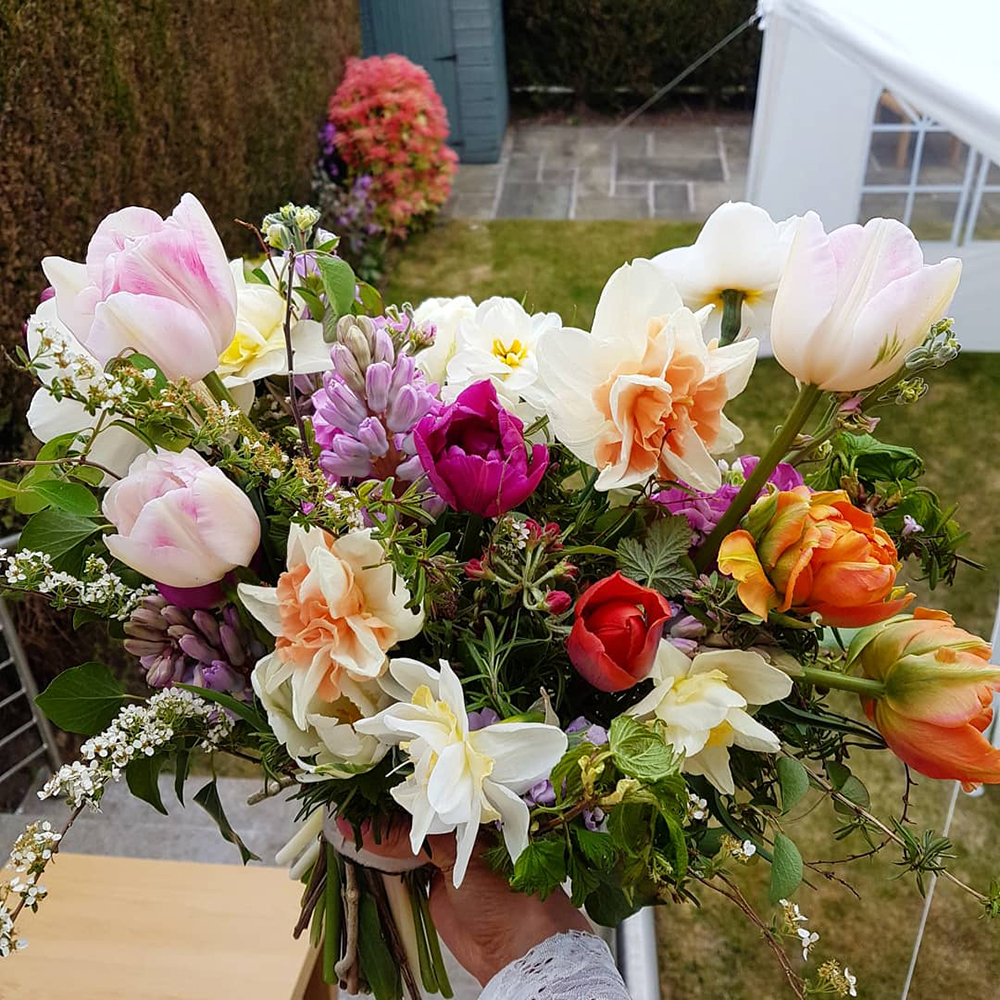 Eilidh arranged for their wedding florist, Kim Dalglish, to deliver a gorgeous spring posy to their doorstep.
The couple also set up a gazebo in their back garden and decked it out with confetti, balloons, flowers and fairylights. In addition, they created a video call station so they could do a virtual toast with their friends and family.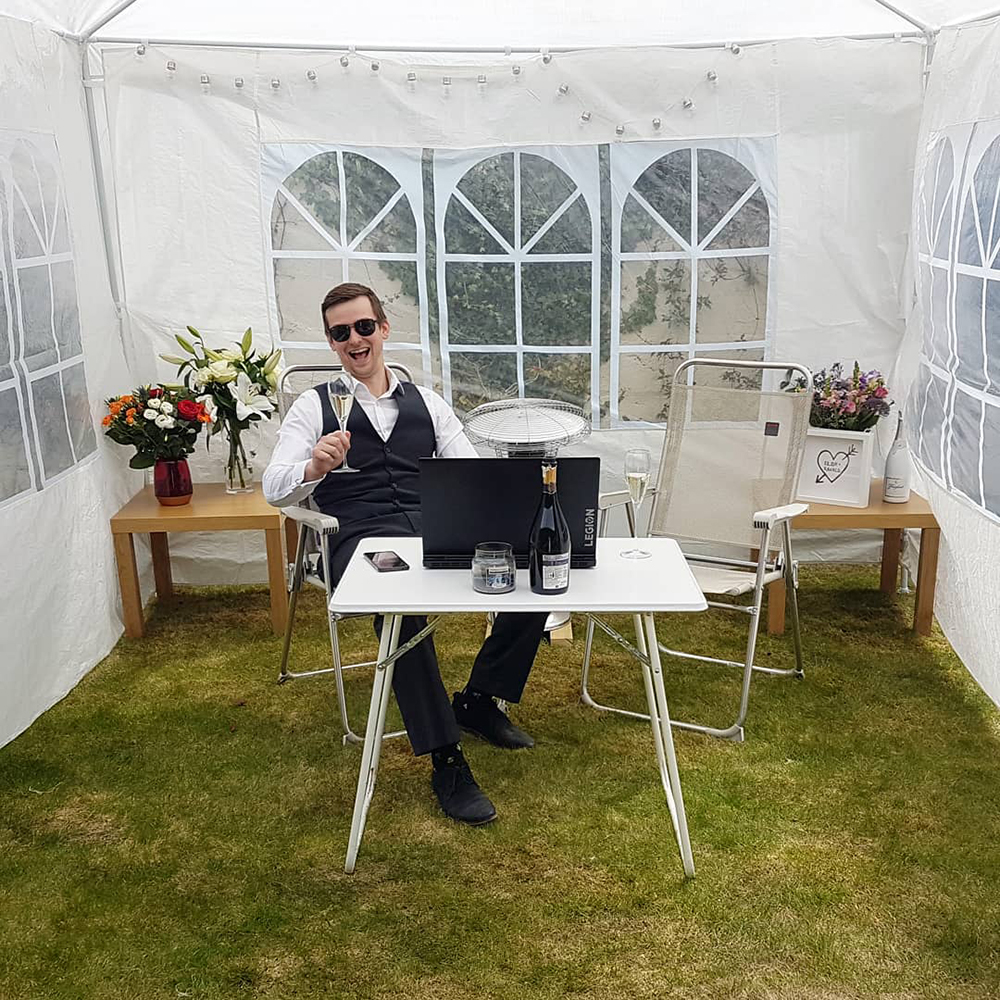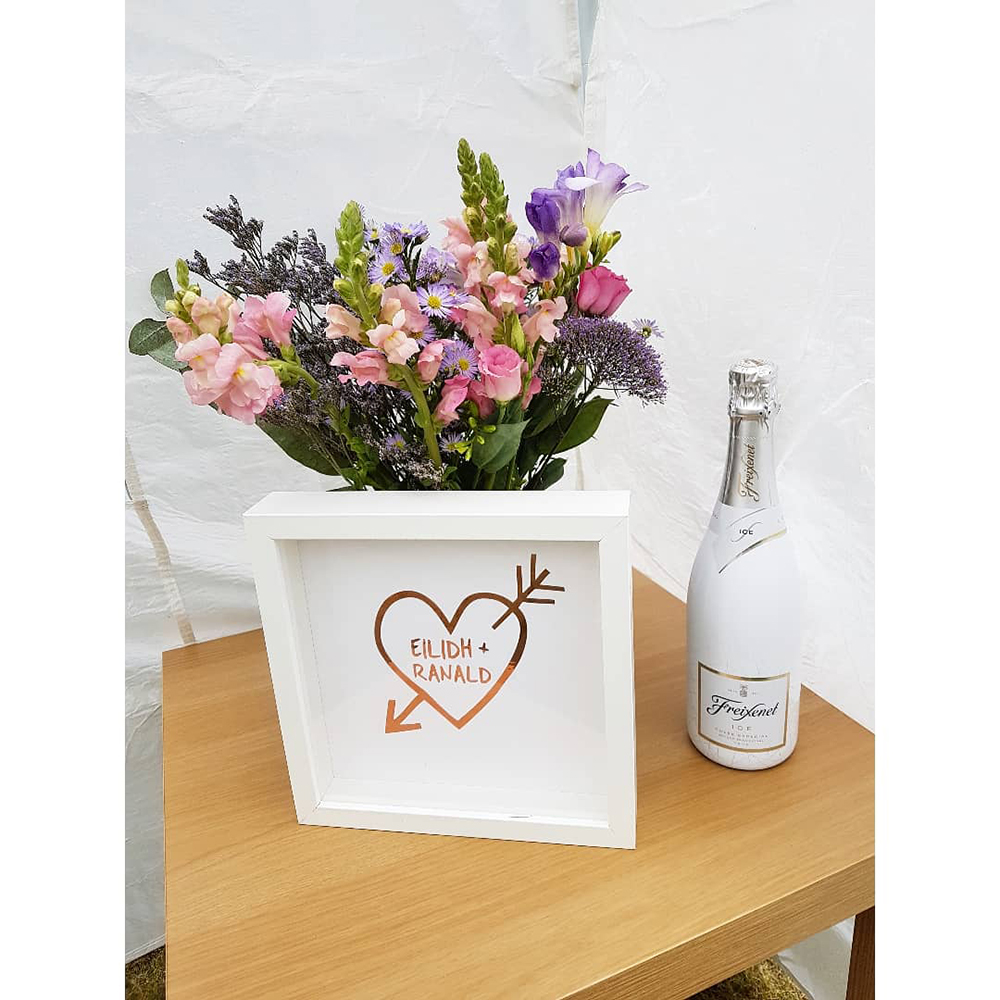 Taking inspiration from Instagram, Pinterest and Scottish Wedding, Eilidh wore a DIY wedding outfit completely different in style to the one she'll wear on the actual wedding day.
"I love the look of bridal separates and two-pieces, but as I had already bought my wedding dress I was on a little more of a budget. I managed to create a very similar look by buying my long-sleeved lace crop top from Revolve and an ivory satin midi skirt from & Other Stories."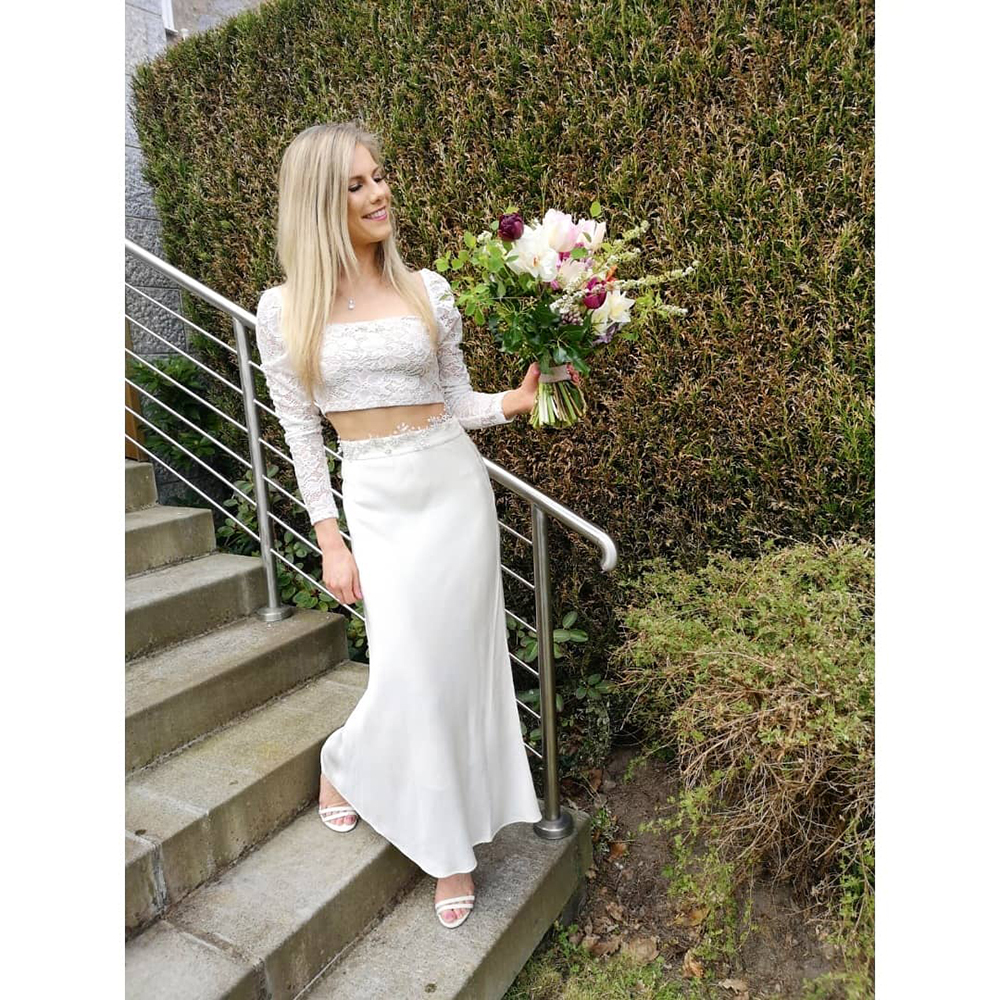 The pair had a sumptuous afternoon tea delivered (which was washed down with champagne), followed by their favourite steak dinner.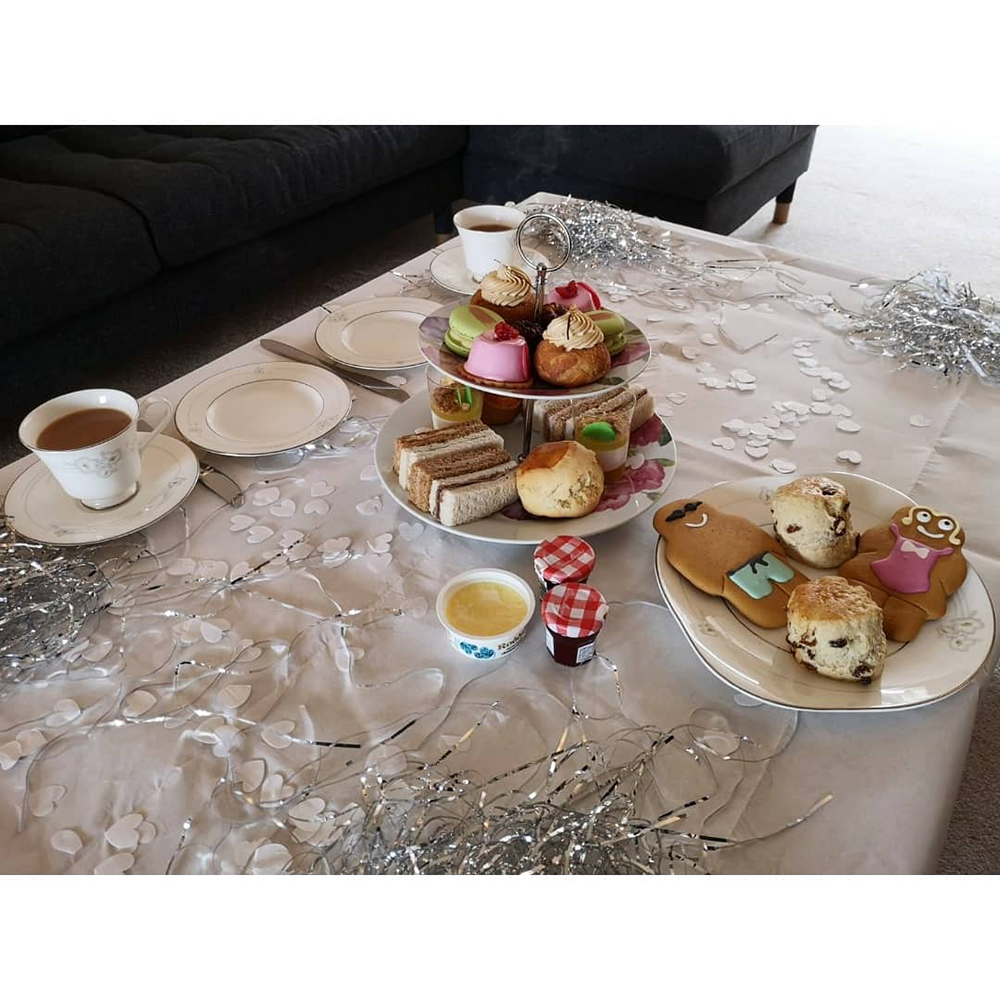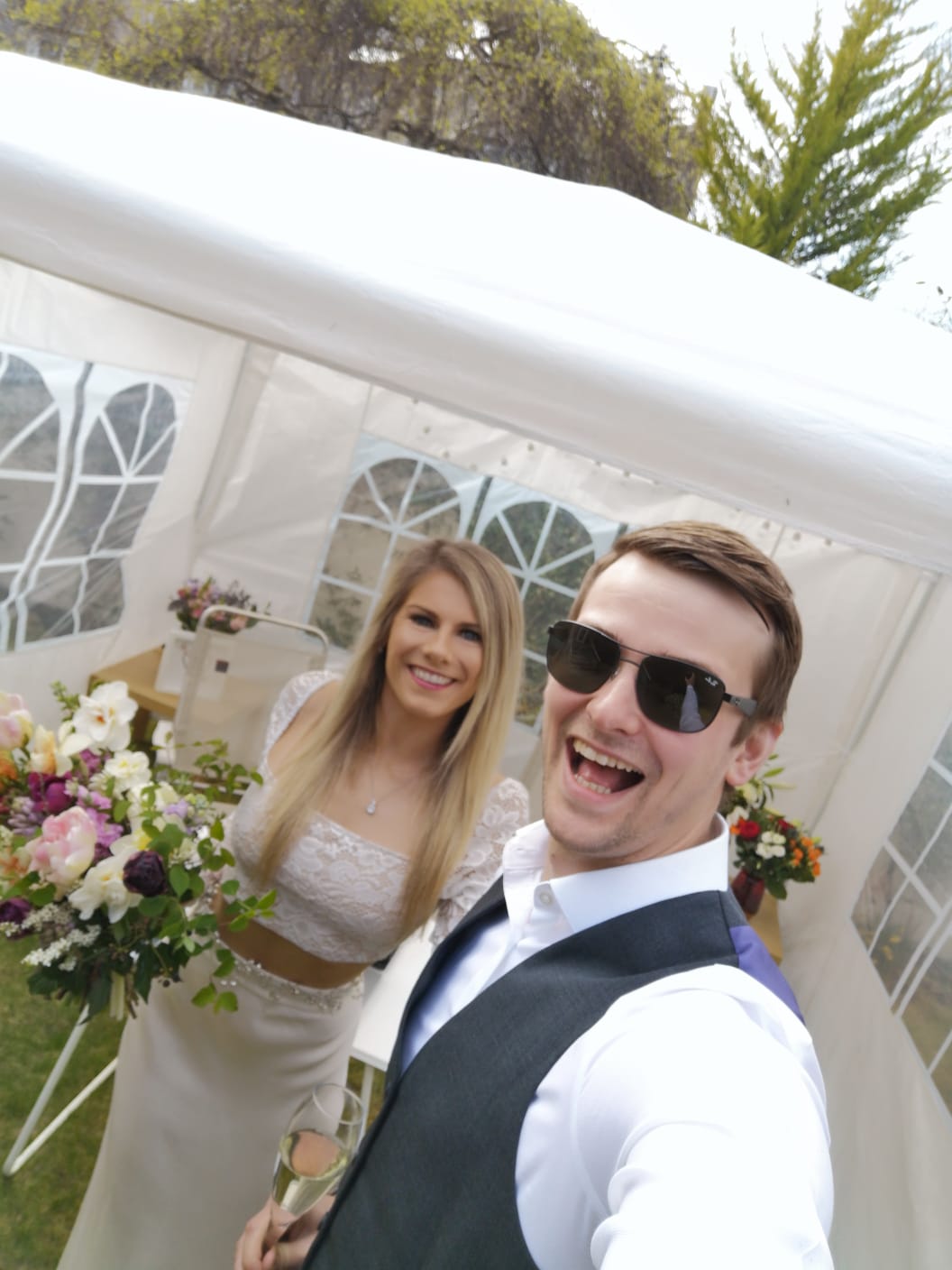 "We then danced in our living room, perfecting our dance moves," laughs the bride. "I can honestly say despite everything we had a fantastic day and now still have our big day to look forward to. The most important thing is keeping everyone safe and we still have each other which is really all we need."
Eilidh and Ranald have postponed their wedding until the end of summer.
"However, we are aware this is still quite optimistic and have begun to organise a Plan B date in spring 2021 as well. Our suppliers have all been amazing and so supportive.
"If our day still cannot proceed at the end of August we intend to still be legally married on this date and hopefully we will be able to at least have a small intimate ceremony by then. Despite the uncertainty which is unsettling for many, we both take reassurance in the fact we still have each other which is ultimately the main thing."