Coronavirus postponed our wedding, so we got "emotionally married"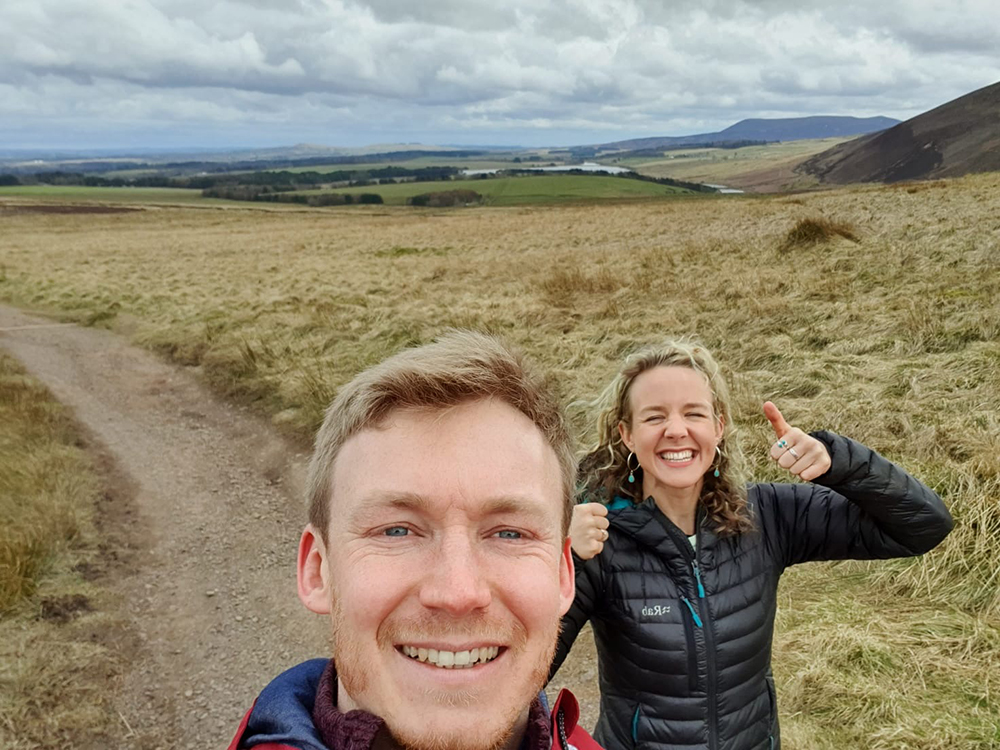 Like every engaged couple, Jenny and Phil invested a lot of time and energy in planning their April 2020 wedding at The Marine Hotel, the very place that Phil proposed back in 2018.
So when the spectre of Covid-19 loomed large, they tried to remain optimistic that their big day could still go ahead.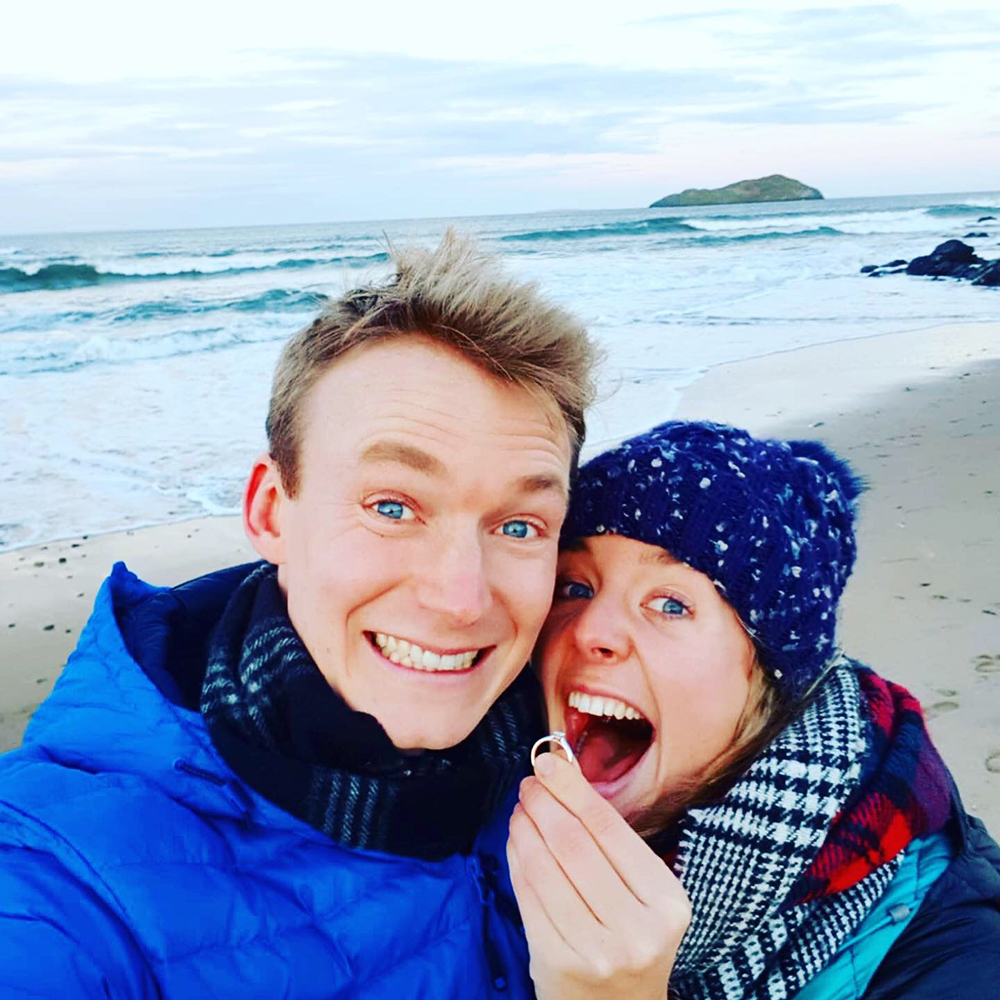 "Once we realised that it couldn't, we then clung to the hope that we could still get married just the two of us with Tim Maguire, our humanist celebrant," says Jenny.
"Lockdown was the final realisation that the date 04.04.20 – which has been in our minds the last 16 months, and engraved or written on everything to do with the wedding – wasn't going to be the day we hoped for."
The week running up to what should have been their wedding day was filled with mixed emotions; sadness, then guilt for feeling upset when the world had bigger problems going on.
The pair managed to postpone their wedding until this October ("Our wedding suppliers have all been amazing") but decided it would be remiss of them not to mark their would-be wedding date. And so began a plan to make the best of the situation they'd found themselves in.
On 4th April, the day they should have been exchanging vows, Jenny got the morning off to a romantic start by reading Phil a poem she'd written for him the week before.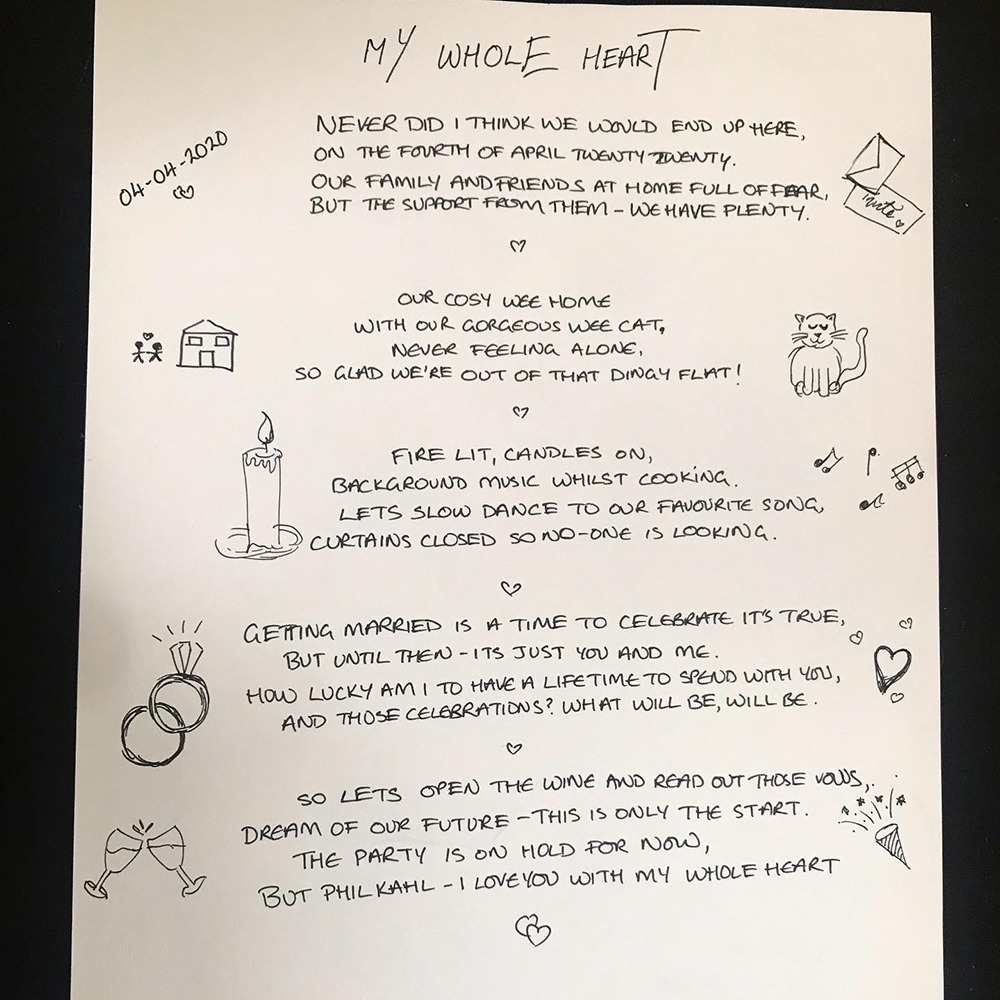 The couple then opened their front door to find that their pals had left a bottle of champers on their doorstep ("That was emotional moment number two of the day," smiles Jenny).
They then set off on a walk, focusing their conversation on all of the adventures and holidays they've had during their 11-year relationship: "This took quite a while and was an incredibly fun way to pass the time while walking."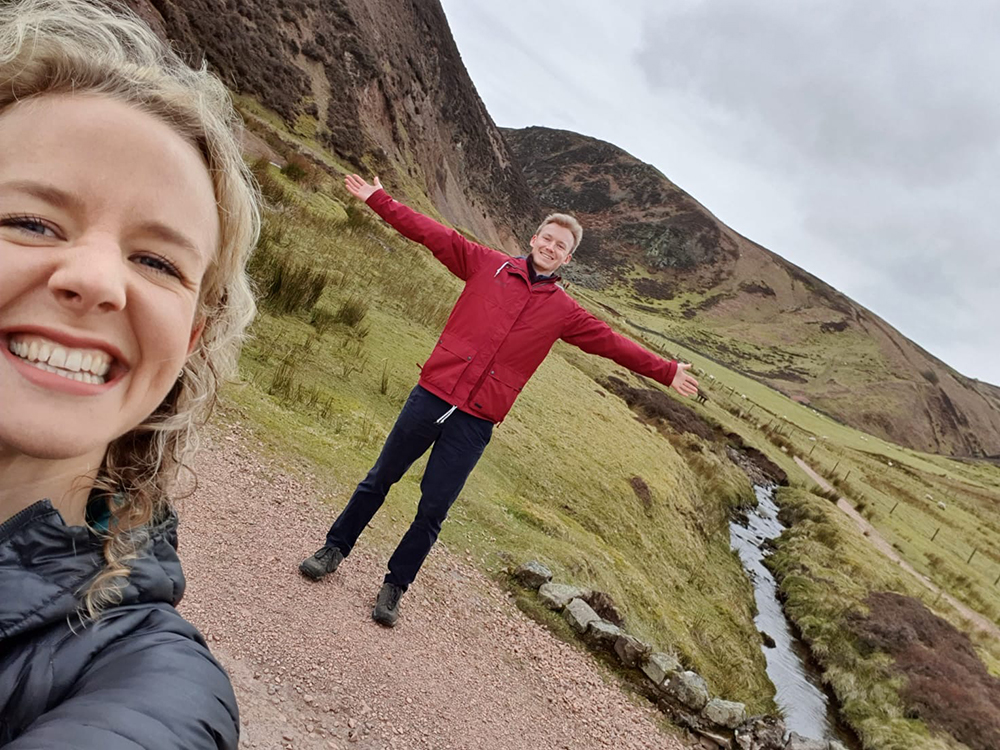 The afternoon was whiled away playing the Wii (they erased their wedding blackboard to make a games leaderboard), and throughout the day they got messages, cards, selfies and even some dance videos from family and friends.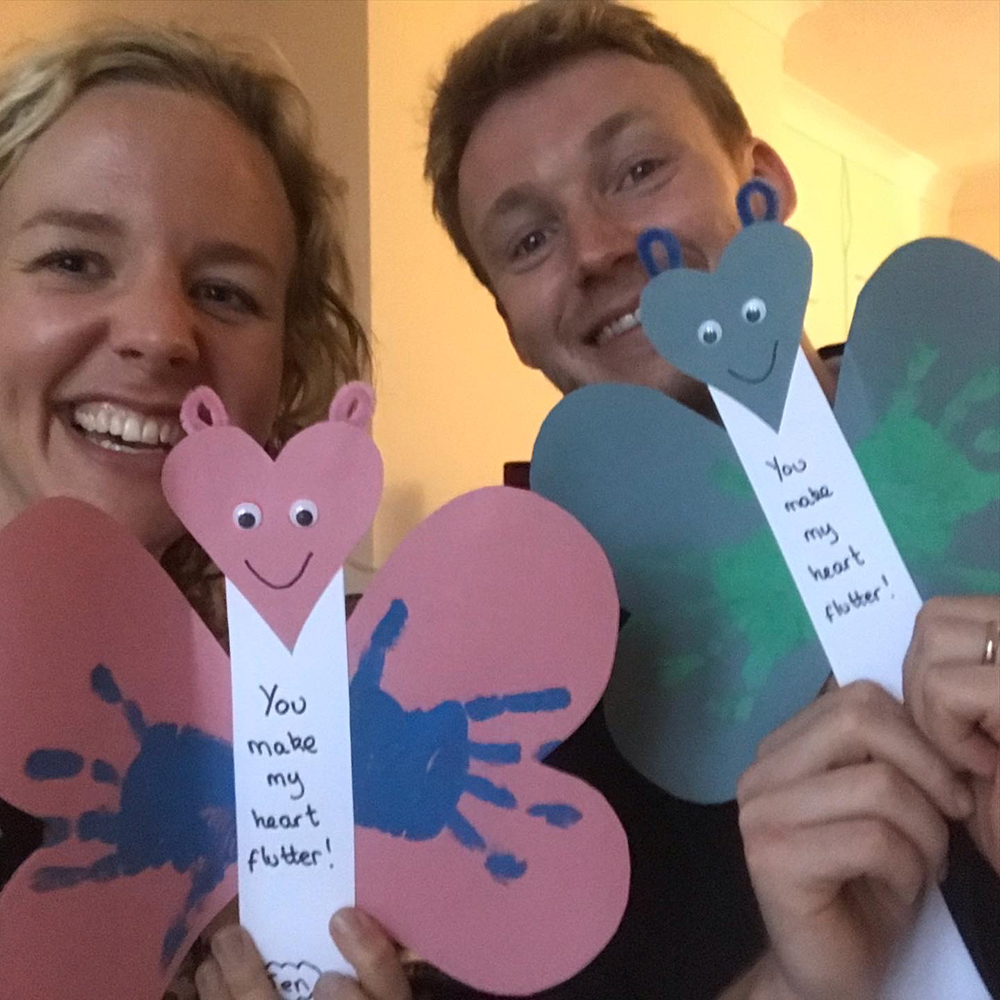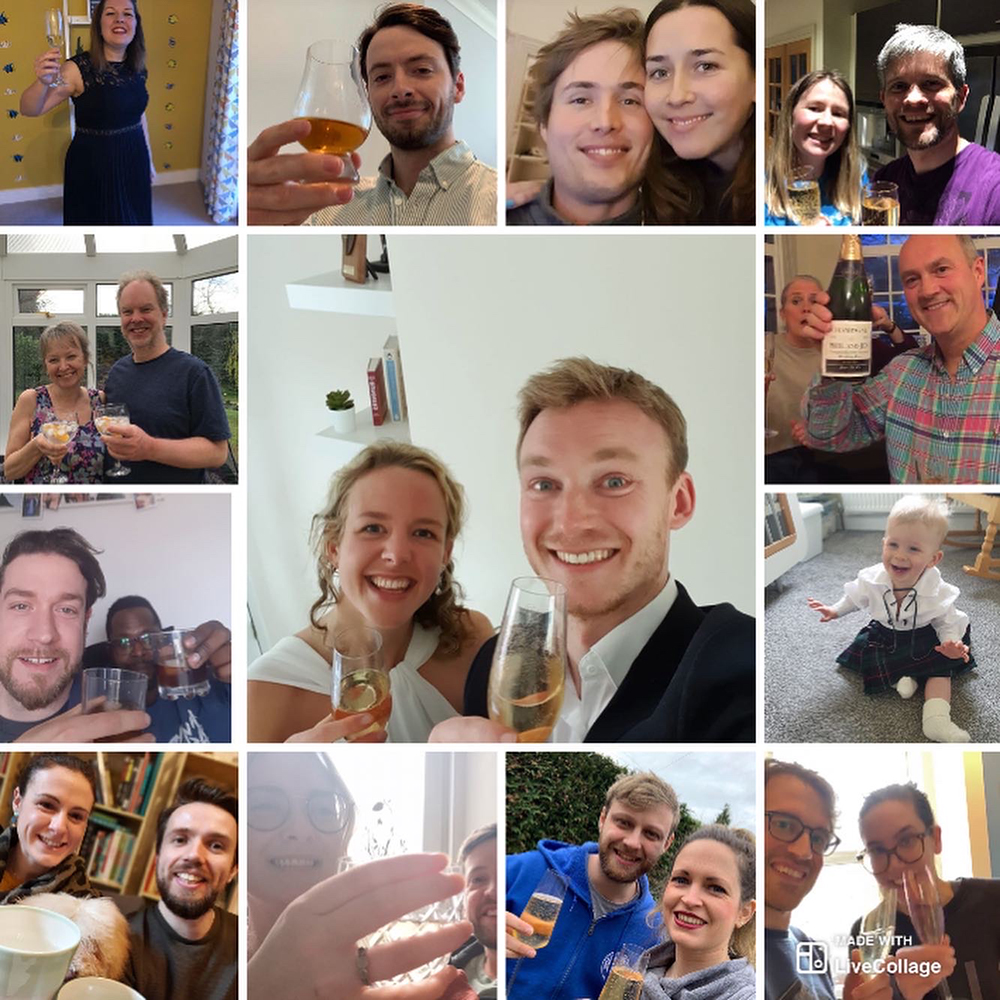 "It made us feel so lucky to have such fantastic friends, and we felt happy, and very much in love and ready to celebrate," says Jenny. "So we decided to go big and put on our wedding gear. Why not? It just means I'd get to wear this beautiful dress twice, and the first time it would just be the two of us."
The couple went upstairs to get ready, then Phil waited in the living room for his bride to appear. "He put on the song that I will walk down the aisle to, and I walked down the stairs into our living room. I can't really put into words how we felt when I walked into the room. You can use your imagination," says Jenny.
Their celebrant, Tim Maguire, had encouraged the couple to write their own ceremony, so they were able to go through it all themselves. They read their story and vows, then listened to their friends' readings and songs, which they requested to be sent to them beforehand.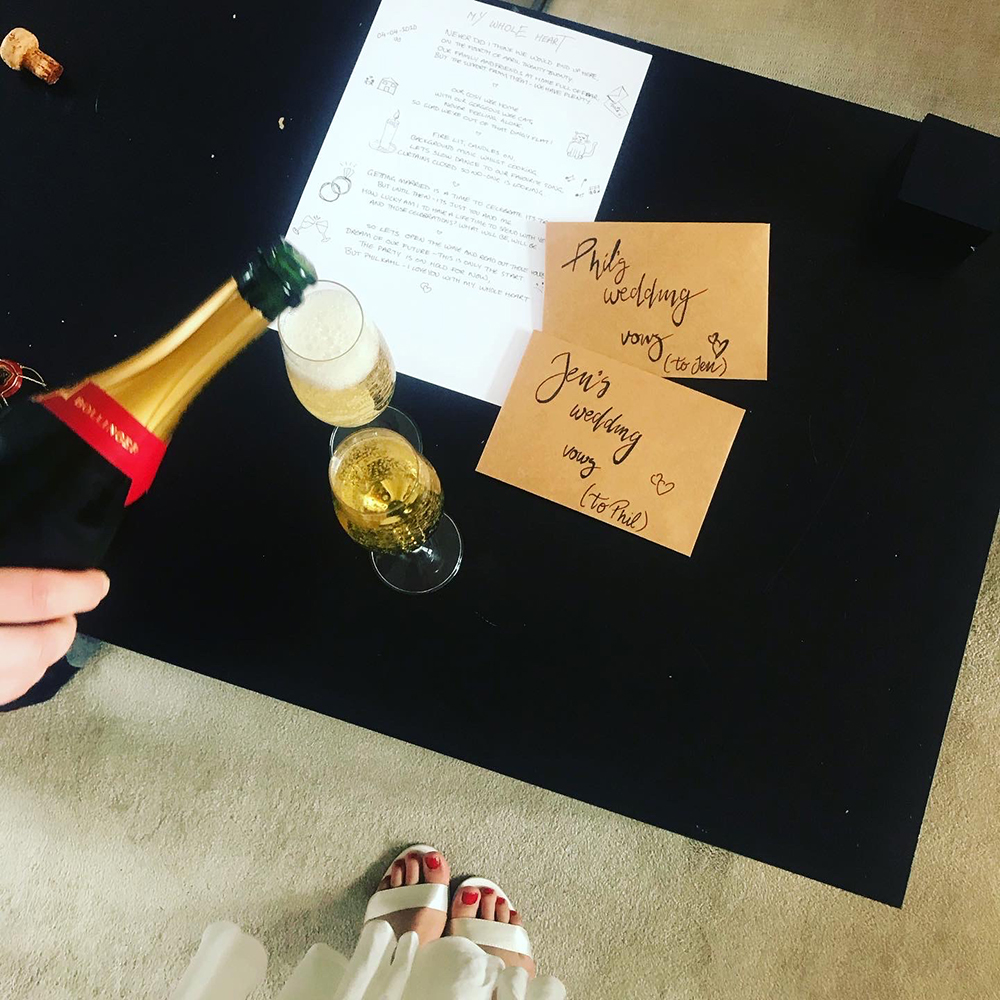 "We decided to exchange rings too, because to us, a ring is a sign of our commitment to one another, and we felt it was right to start our 'emotionally married' life from today."
Afterwards, it was time to crack open the bubbly and party! Jenny and Phil danced and drank in the home and in the garden, and their neighbours popped their heads over the fence to wish them well.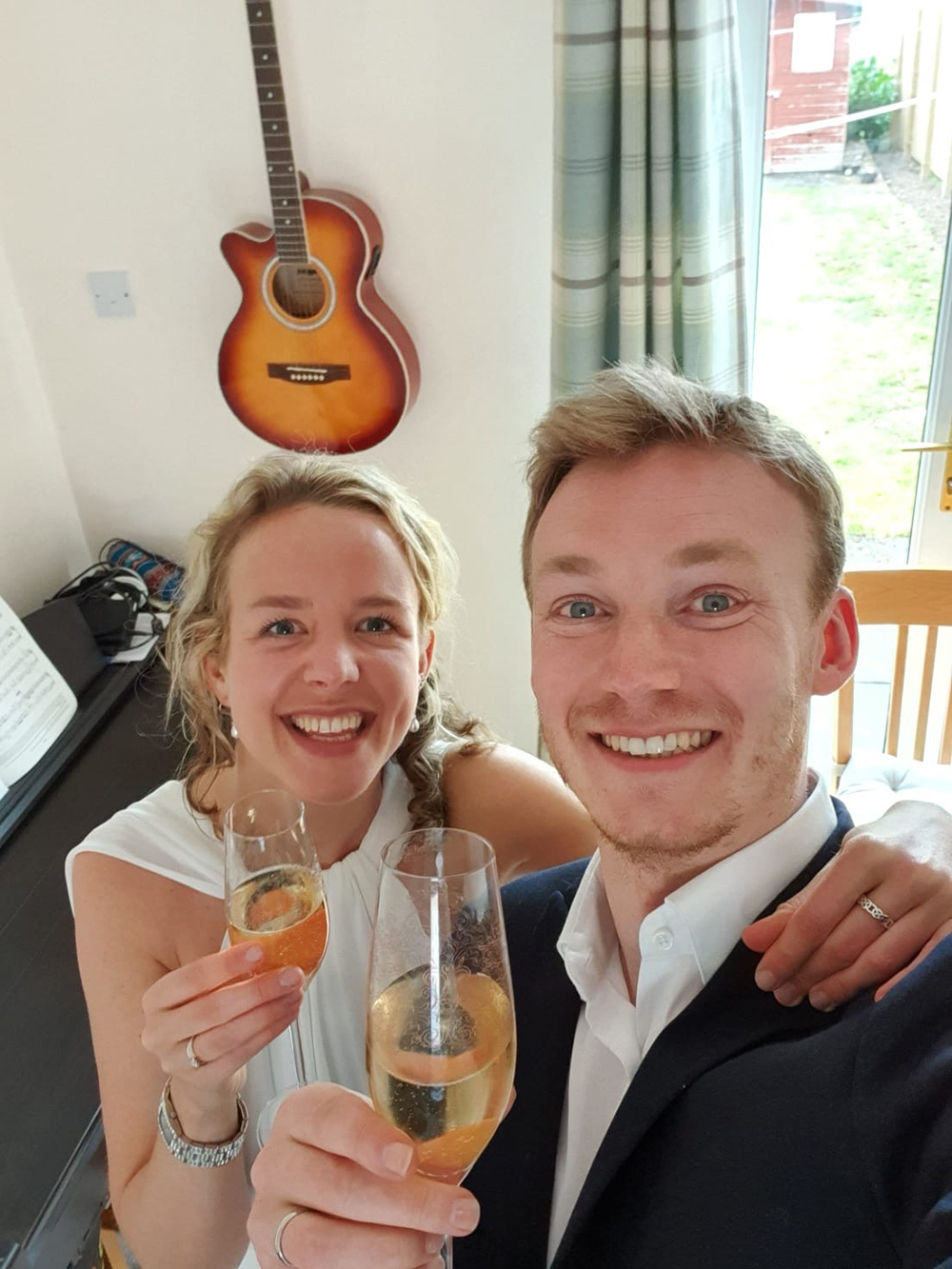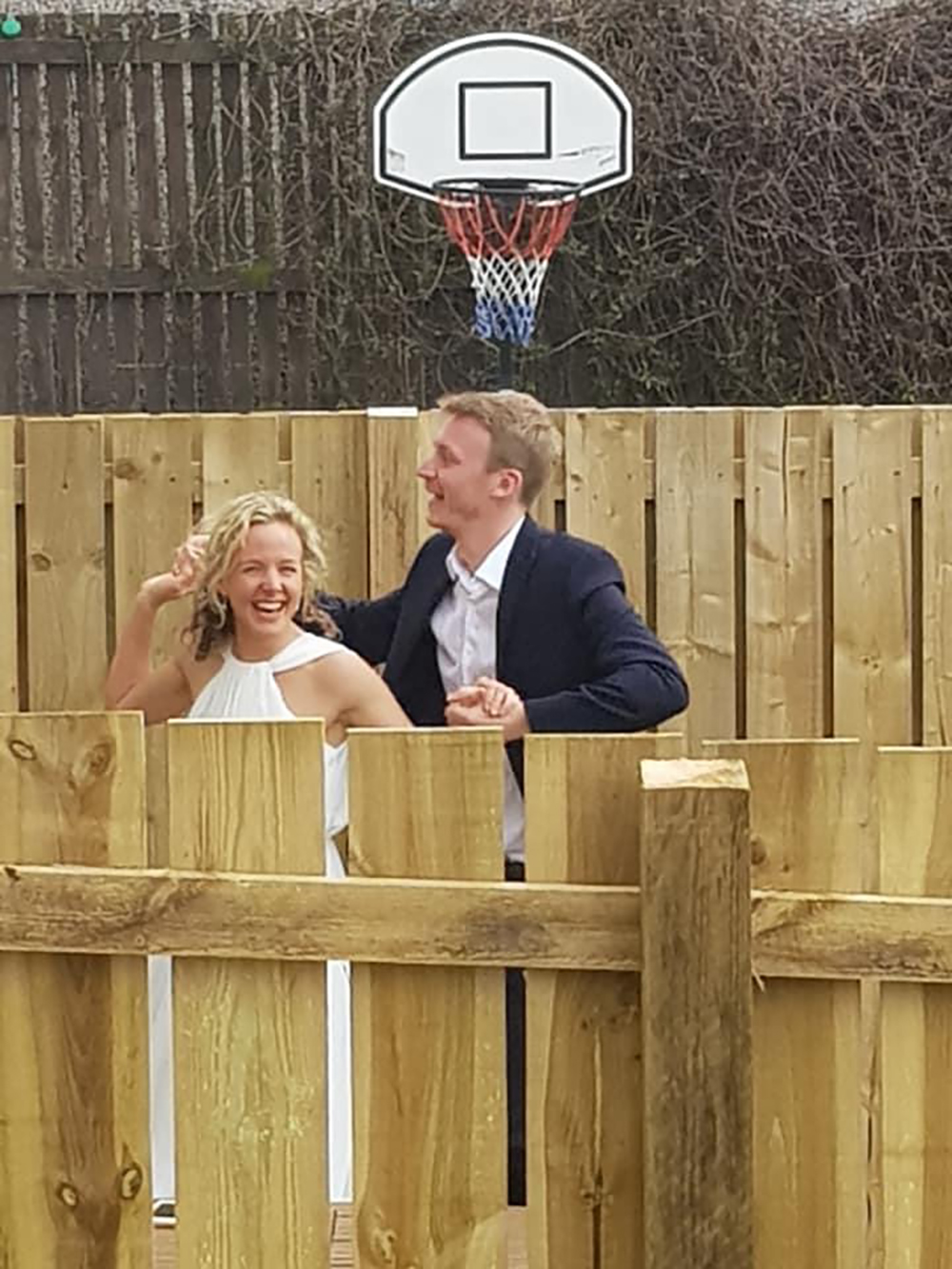 A fancy takeaway was ordered for their wedding meal, then they celebrated into the small hours with their Spotify wedding playlist as their soundtrack (check out the video above of the couple ceilidh dancing!).
"It was just the two of us, on our home dancefloor, dancing the night away," says Jenny. "And now we get to have two celebrations, and two anniversaries. How great is that?!"