Beatson Cancer Charity launches stylish new tartan with Slanj Kilts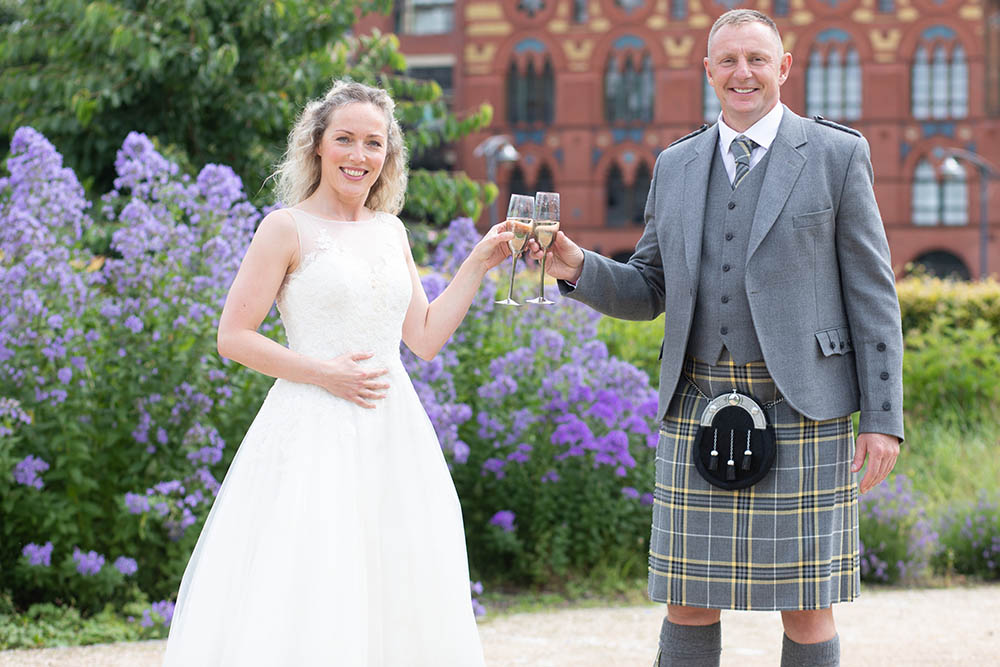 Beatson Cancer Charity has collaborated with one of Scotland's top kiltmakers, Slanj Kilts, to produce an exclusive new tartan.
Created to honour and support the millions of people facing cancer, the tartan can be used on your wedding kilt or trews to ensure you look stylish on the big day while doing your bit for a fantastic cause.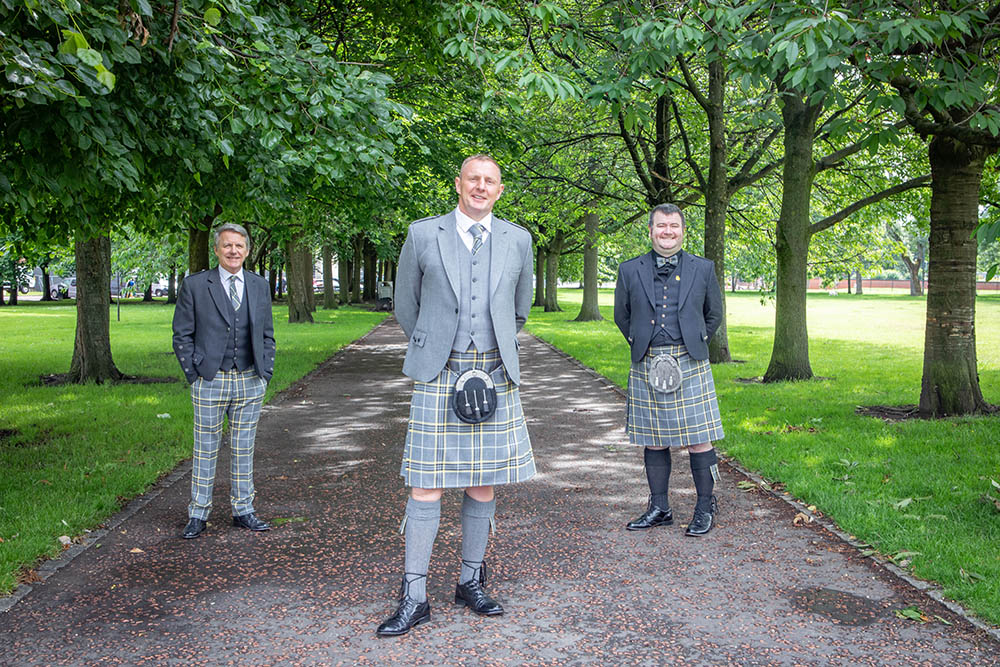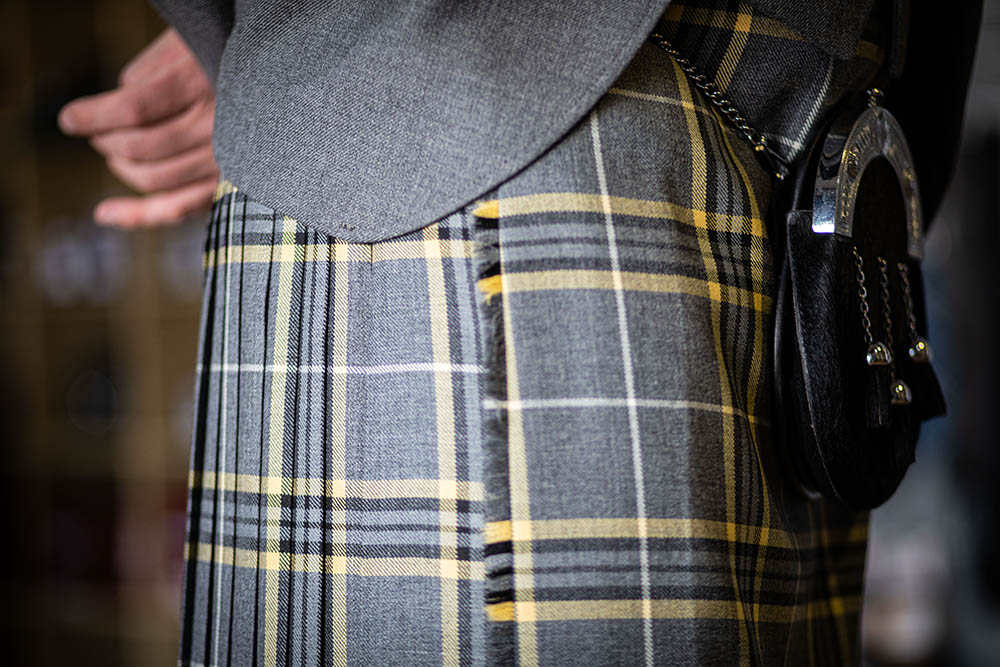 The woollen cloth features the Beatson Cancer Charity's distinctive black and yellow corporate colours complemented by a soft grey for a cool, contemporary look.
Jane Hunter of Hunter's Atelier (and sister-in-law of Tom Hunter), a former graduate of Glasgow School of Art, led the design of the tartan, which is woven at Isla Bank Mills in Keith.
The design is now part of The Scottish Register of Tartans.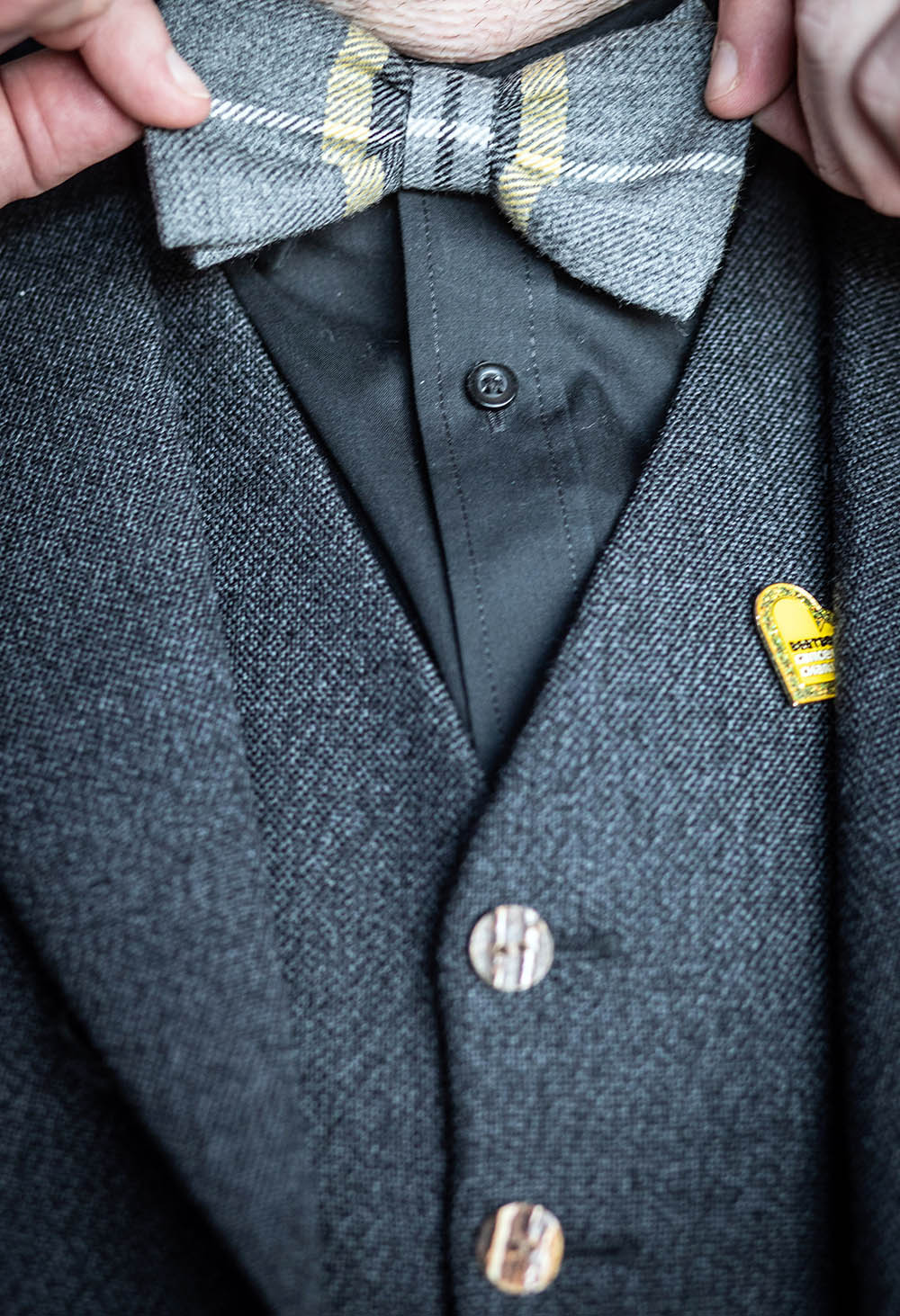 And it's already a firm celeb fave, as STV broadcaster Laura Boyd and ex Scottish footballer Robert Douglas wore the tartan for its launch.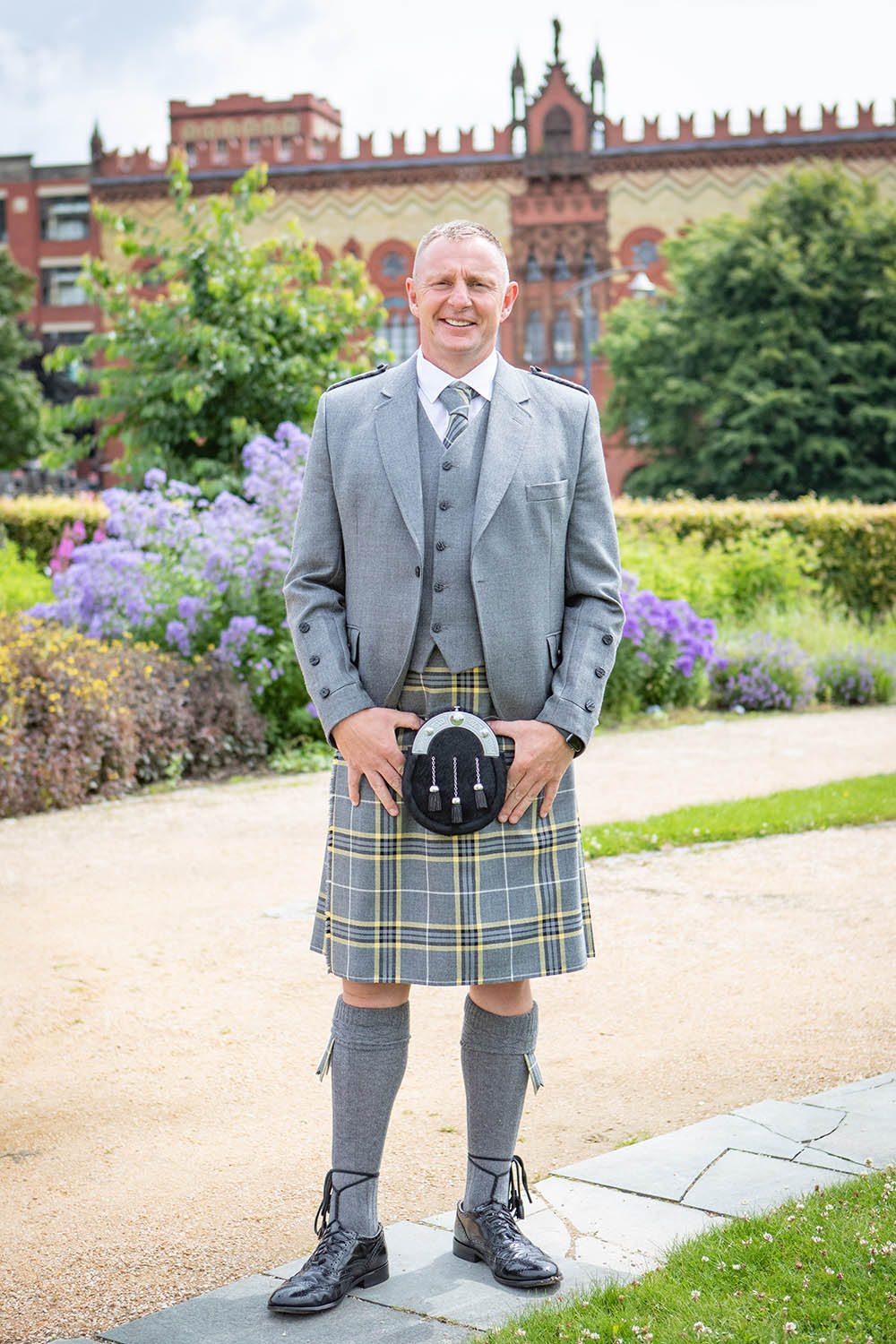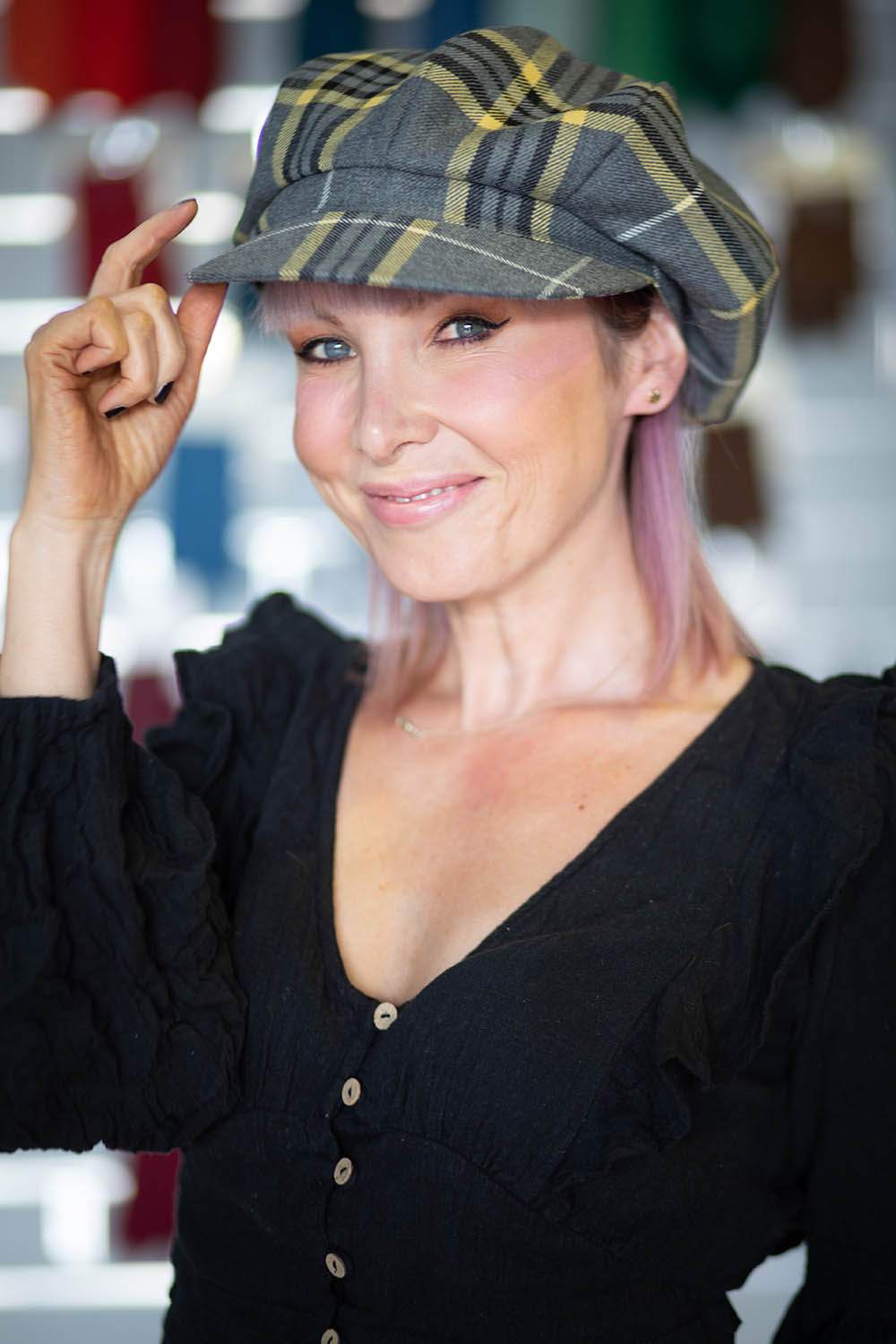 Laura tweeted:
"Today @beatsoncharity launch their very own tartan range, including kilts & face masks.
"It's the perfect way to proudly support the charity and celebrate Scotland in style, as well as staying safe. I owe my life to the Beatson and this was a joy to be a part of (even in the hat!)"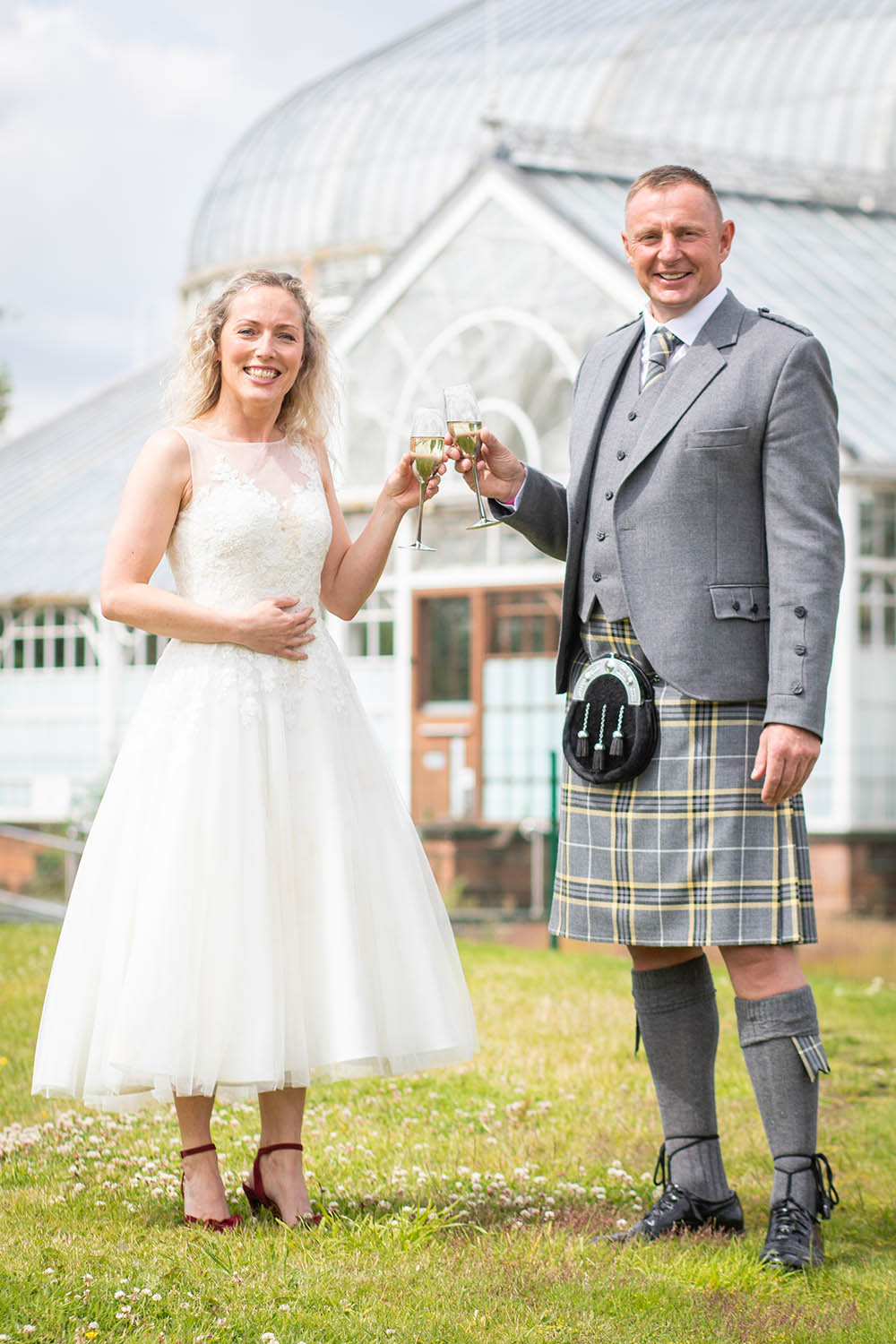 Kilts, trews and tartan face masks are all available to buy online from Slanj, which has stores in Glasgow and Edinburgh.
Slanj can create custom made-to-measure grooms' outfits tailored to fit your exact measurements.
Not in the market for groomswear?
There are also candles, dog leads and flat caps made from the tartan fabric which can be bought from the Beatson Cancer Charity shop.
Or if you're looking for another way to support the charity on your wedding day, take a look at the Beatson Cancer Charity wedding favours, which include heart-shaped pin badges and chocolate lollipops!