Vitamin drips come to Scotland: our review of the Reviv Vitaglow IV therapy
This is what the A-listers do to get their skin glowing.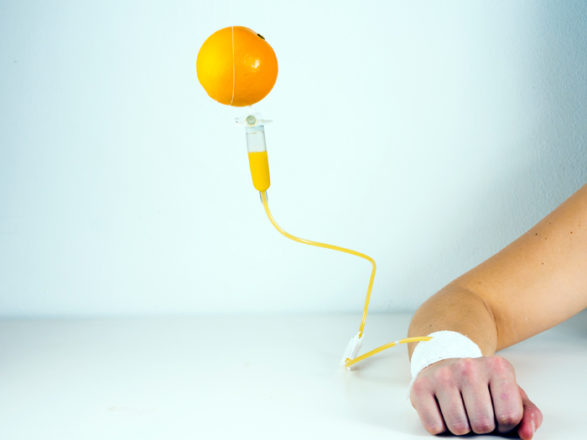 What would I do if I woke up with a stinker of a cold in the run-up to my wedding? It's a question I ponder with alarming regularity; alarming because I'm not actually even engaged.
I'm just not one of those 'Och, it's only a wee cough' types. I retreat to my duvet, wallow in self-pity and text my pals to let them know I'm going to die. And you just can't do that on your wedding day.
So what can you do?
I remember listening to a podcast a few years ago in which the LA-based host, who is health-obsessed, talked about what A-list celebs do when they fall ill before a big red carpet event. Apparently they all go for a vitamin drip, whereby high doses of flu-busting vitamins are delivered intravenously, flooding their bodies with all the vitamin c and zinc needed to stop the lurgy in its tracks and look flame emoji in a designer dress. I was intrigued.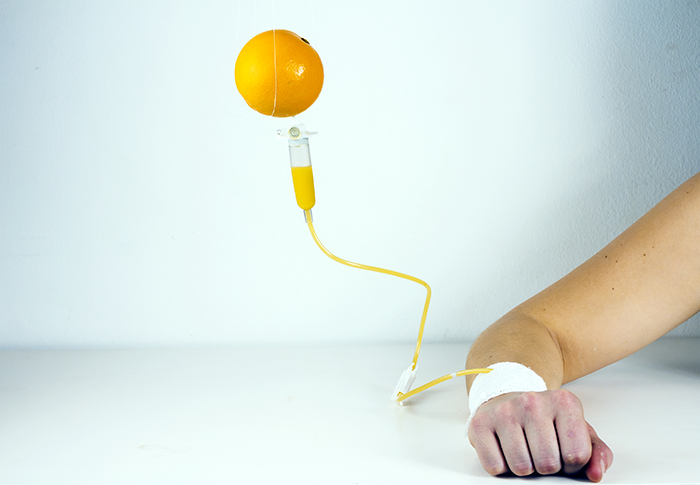 For ages, it was difficult to find anywhere in Scotland that offered vitamin drips—and the few I'd seen looked a bit dodgy—so when I heard that the globally renowned Reviv clinic was opening its first Scottish location in Harvey Nichols, Edinburgh, I decided to pay a visit to see what it was all about.
Just like when you go to a spa, upon arrival at Reviv you're handed a menu of treatments to choose from. But unlike a facial, these treatments are all designed to improve your insides.
Each IV therapy addresses a specific concern: there's Hydromax, which is packed with electrolytes and popular with athletes suffering from dehydration; Ultraviv, a cocktail of nutrients that alleviate a hangover, cold or flu; Megaboost, an energising blend of electrolytes, nutrients and antioxidants with a high dose of B12 to give you pep; Vitaglow, which is packed with glutathione and vitamin c for a radiant complexion; and Royal Flush, the big daddy, which has a bit of everything for maximum wellness. Booster shots are available too.
I was feeling pretty good on the day I visited, health-wise at least, so I opted for Vitaglow to give my scaly winter skin a bit of love. It's a popular choice for brides-to-be, and I'm told one client had a regular course of Vitaglow drips before her wedding to reduce her eczema, which the treatment cleared up considerably.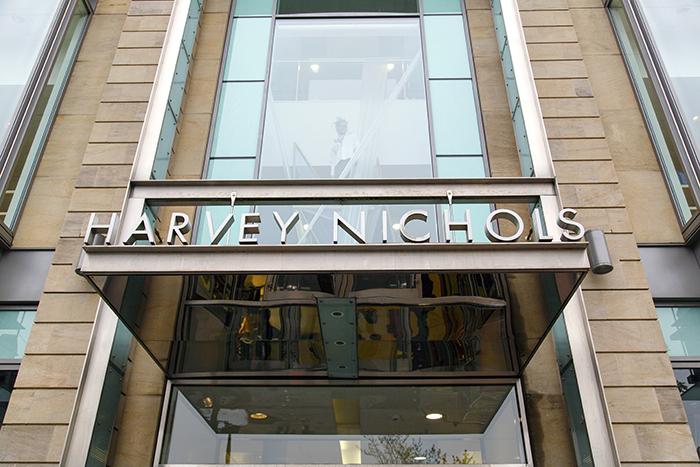 Alp, the therapist responsible for administering the drip, talked me through everything and assured me I was in safe hands; in addition to working for Reviv, he's a paramedic, so he really knows what he's doing.
After checking my blood pressure, Alp inserted the drip into my left arm, which was nowhere near as scary as I thought it'd be—I just felt a wee pinch—and then all I had to do was sit and wait for around an hour while the fluid slowly entered my bloodstream.
I'd been warned that I might feel light-headed or dizzy, but fortunately I didn't experience any odd sensations. Some people also find that their arm gets a bit cold while the drip filters through, but that didn't happen either.
Once it was over, the drip was removed, a small plaster went in its place and I was good to go.
Not going to lie: I was expecting to immediately resemble J-Lo afterwards, but the effects of Vitaglow were a bit more subtle than that. My complexion did look more radiant, in a have-had-10-hours-sleep kind of way, and my boyfriend spotted a difference too. It's said that the effects of the drip can last a few weeks, but this can be quite difficult to gauge. My gut feeling is that the best results would be obtained from visiting regularly.
I'd definitely go back to try the Ultraviv drip next time I'm feeling run down to see if it does genuinely combat the symptoms of a cold or flu. I need to be prepared for my imaginary wedding, after all.