Louise's Bride-to-be Beauty Masterclass: Skin prep is key
Award-winning Scottish make-up artist Louise Ballantine is getting married in April this year. She'll share her expert advice with us every fortnight, with personal recommendations, tips and advice as both a make-up artist and a bride-to-be!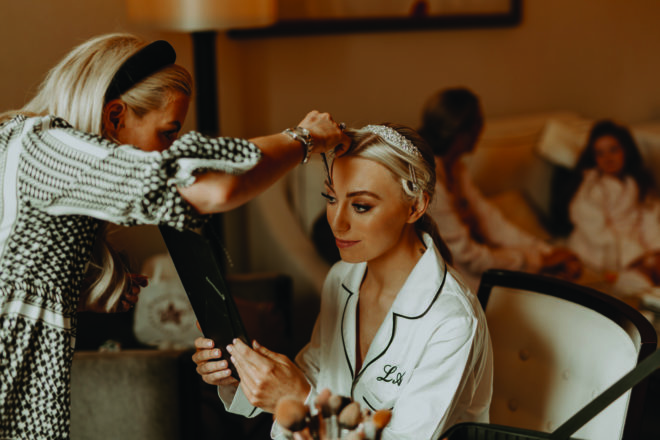 IMAGE | Vanessa Toth from the wedding of Lucy Connelly
First up, Louise looks at arguably the most important thing of all, skincare.
"Think of your face like a wall that you're going to paint. If you sand or buff the wall to prep it, the paint will look smoother, apply more evenly, last longer, and ultimately, the finish will be significantly different than if you'd left it rough and un-prepped before you started. The same analogy can apply to your skin and make-up.
Making sure your skin is correctly prepped is so essential in order to get the best from your wedding day make-up.
I'm a great believer in buying products that work for your skin regardless of the price or fancy packaging. If they're on the cheaper side but have the right ingredients, that's all that matters, so don't be duped into thinking that the more expensive products are always best.
Here's my top picks and tips for bridal skincare – some are pricier than others, but your skin is a good thing to invest in; you wear it every day after all!
DITCH THE MAKE-UP WIPES
If you're not removing your make-up before bed, then that's the first thing you must change. Using a make-up wipe does not count. The skin repairs most while we are sleeping, so if you don't give it the time to rejuvenate it will look and feel dull the next day.
Remove your make-up properly before using an active ingredient like salicylic acid, which helps to eradicate blemishes, to change or trigger an effect in your skin.
Finish by using a moisturiser to lock in those ingredients. Even better if you apply it on top of a serum.
TOP TIP | Got oily skin? It's even more important to moisturise! Your skin can actually overcompensate for the lack of of moisturiser by stripping the natural oils which can result in even more oil being produced. If you're worried, choose an oil-free moisturiser.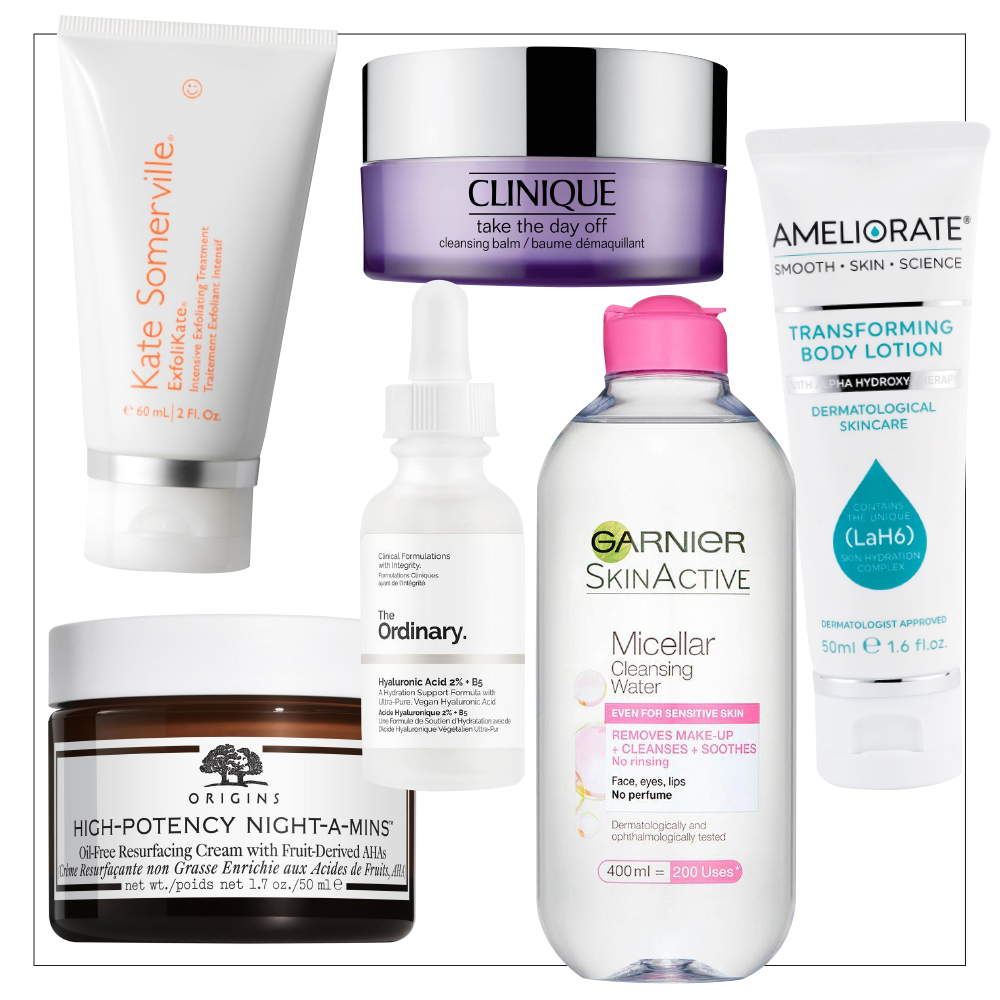 LOUISE USES: Clinique Take the Day Off Cleansing Balm (£25) | Garnier Micellar Water (£5.99) | CeraVe Hydrating Cleanser (£9.49)| EradiKate Salicylic Acid Blemish Treatment (£49) | Origins High Potency Night-A-Mins™ (£30) | The Ordinary Hyaluronic Acid 2% + B5 (£5.90)
---
---
BUFF BUFF BUFF!
The first question I ask my brides at their trial is: Do you exfoliate? Many times, the answer is no. This is such an important step in the prep process.
If there's one amazing product I always recommend, it's Kate Sommerville's Exfolikate – this really gets rid of that dead skin and has your skin looking like you've just had a facial! It's amazing and well worth the money.
If you're reading this and it's a bit late to start a proper skincare routine before your wedding then don't panic. If you do one thing, make sure you exfoliate as soon as possible. It's made such a difference to every bride I have recommended it to.
LOUISE USES: ExfoliKate Intensive Exfoliating Treatment (£21)
TREAT YOUR SKIN
If you have any skin concerns like acne or severe eczema, I would recommend making an appointment with a dermatologist. They can prescribe oral medication to help skin conditions that are resistant to antibiotics and topical treatments.
If you're thinking about getting facials, then make sure you try those out well in advance of the wedding. It's important to see how your skin reacts and also give your skin time to get the full benefits of the treatments. Your skin is unlikely to change after just one appointment, so schedule a few in.
You should also consider dermaplaning (an excellent treatment for exfoliation) and skin tightening treatments. HIFU – which stands for High Intensity Focused Ultrasound – is a cosmetic treatment for skin tightening which is non-invasive and painless, and a great alternative to a face lift.
DON'T FORGET YOUR BODY! 
Skincare doesn't just apply to your face; the rules of facial skincare can also apply to the body, and with you want to look the best you possibly can in your wedding dress.
Keratosis pilaris, or 'chicken skin', is a common skin condition which causes patches of rough bumps to appear on the skin. These tiny bumps are actually dead skin calls clogging hair follicles.
Ameliorate Transforming Body Lotion is such a hero product in this area. It contains lactic acid and almond oil to smooth away the bumps and nourish the skin.
LOUISE USES: Ameliorate Transforming Body Lotion (From £9)
Until next time! Louise x