Practicing self care in stressful wedding-related situations
Professional hypnotherapist Amanda helps combat stressful situations. Download the self-hypnosis recording today.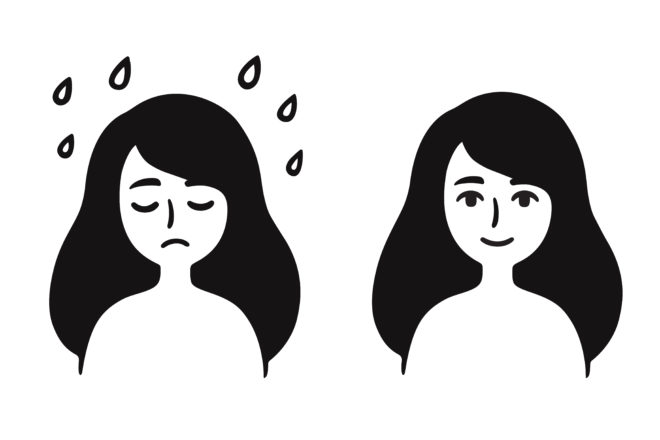 We know that as well as the general anxiety and worry about how the Coronavirus will affect everyday life, lots of couples are facing stress about postponing their weddings or changing their dates to next year.
I spoke to hypnotherapist  Amanda Trainer, to get her advice on how you can cope with negative feelings creeping in.
She's also recorded a very special self-hypnosis session just for brides/grooms who are finding this time super stressful, and you can download that below completely free of charge.
"I know it's easy to say this but stress is not going to help your situation. The only thing that will actually ruin your wedding experience is if you let stress and worry get the best of you, so managing your thoughts is key just now.
Also, positive self-talk is HUGE. It's so important not to torture yourself. Being kind to yourself is absolutely key here. This is not your fault and everyone will completely understand if you have to change plans.
Make a deal with yourself that you won't panic until you have something to actually panic about. Understand that almost everything is fixable.
Everyday, you have a choice to be in control of how you handle the situation you're in. It might feel outwith your control, but if you put a really good, solid morning routine into place then your day will be influenced by that. Go a walk. Listen to some empowering songs. Write down what you're thankful for in a journal.
Speak openly with your partner and share in each others concerns. Meditate together. Think of your thoughts as balloons – the nasty ones, the ones that are making you worry, need to be popped, so grab an imaginary pin and get good at catching them before they float by and replace them with good ones.
Make sure you catch them early too before they get too close.
LET IT GOOOO
Allow yourself to feel what you feel: angry, upset, confused, sorry for yourself, sad, but don't hold onto those feelings too long to the point where it becomes detrimental to your mental and physical health.
This is harsh, but hear me out. Try to understand that not everyone will be as concerned as you are about your wedding day, as hard as that is to comprehend right now.
This is a huge event in you and your partners' lives, and your close family and friends, but perhaps other people outwith your close circle will be worried about other things in their own lives.
Lean on your closest in these times.
SOCIAL DISTANCE FROM SOCIAL MEDIA
Be aware that spending too much time on social media talking about the same thing over and over again gets your mind into a negative place no matter how hard you try to ignore it, so when you catch yourself getting into a negative conversation or reading negative comments under a Facebook post, stop immediately.
If being in a wedding-related Facebook group is just too much right now, mute it for a couple of weeks.
Put your phone down or switch it off if you have to.
IT COULD BE BETTER
Here's a thought: What if your postponed wedding works out even better than your original date would have? What if the weather is going to be nicer, or drier? What if your band will have had more time to rehearse? What if an amazing new anthem has been released and you and your guests can dance to it at the reception? Maybe you wanted to grow your hair a bit longer – you can do that now!
Try to think of all the positives you could take from this, no matter how small or daft they might seem.
If you already have a new date then great. Spend some time creating a new vision board for the day. Get excited all over again! Make your day even better!
Is it in a different season? Think of ways you might want to incorporate that into your wedding now. Write a list of 10 reasons why this change of date could actually be a good thing.
You now have two dates to celebrate – do something nice on your original wedding date. Have breakfast in bed, watch a favourite film together with some nice wine, take an early morning walk and watch the sun come up.
LISTEN TO MY VOICE
I'd love to help each of you, so I have recorded a self-hypnosis track which focuses on self-care. I recommend that you try this in the morning during your new, improved routine. Allow yourself 30 minutes to really reset your brain and de-stress.
And don't worry, hypnosis doesn't 'put you to sleep'! You'll be fully aware of what's going on all through this recording."
How to listen to the self care routine hypnosis recording
Download either Dropbox or We Transfer ('Collect') from the App store/Google Play
Click on whichever link below works with your chosen app
Download, wait, plug in your earphones + listen! Make sure you have 30 minutes of time alone for this.
DOWNLOAD THIS SELF CARE ROUTINE FOR BRIDES/GROOMS TO DROPBOX
DOWNLOAD THIS SELF CARE ROUTINE FOR BRIDES/GROOMS VIA WETRANSFER

FOLLOW MRSBRAINTRAINER ON INSTAGRAM //