Hair & Makeup Artistry by Chloe reveals her top bridal beauty secrets
Every bride wants to feel her best possible self come her big day and Chloe Ballantine, founder of Hair & Makeup Artistry by Chloe is the professional to do just that.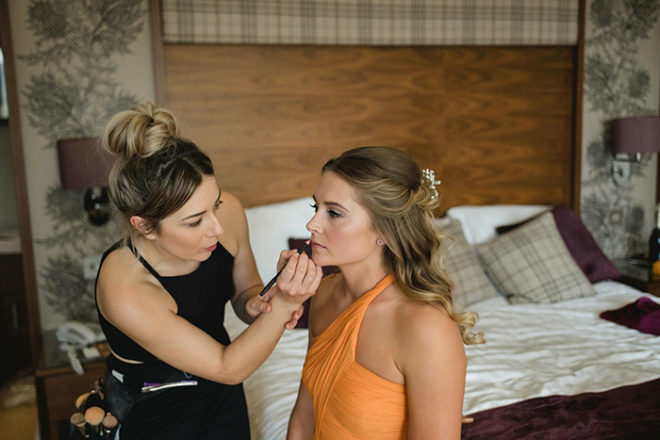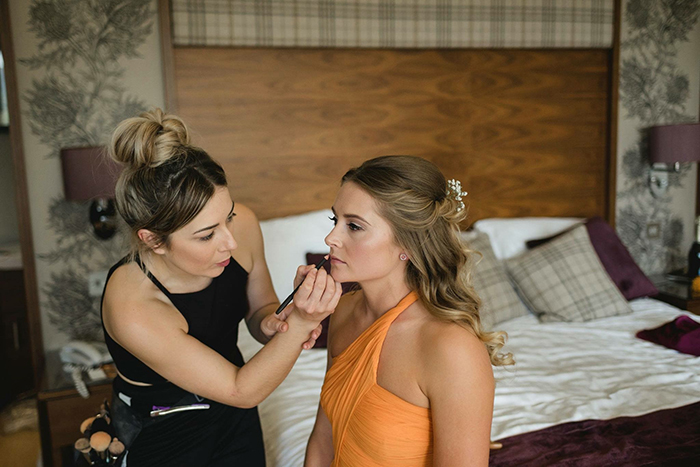 Every bride wants to feel her best possible self come her big day and Chloe Ballantine, founder of Hair & Makeup Artistry by Chloe is the professional to do just that.
Based in Scotland, Chloe (beauty guru to brides, dog mum to Fred + partner to Jamie) is passionate about making you feel seriously fabulous.
Here, the expert shares all, from the best parts of her job to her must-have beauty products…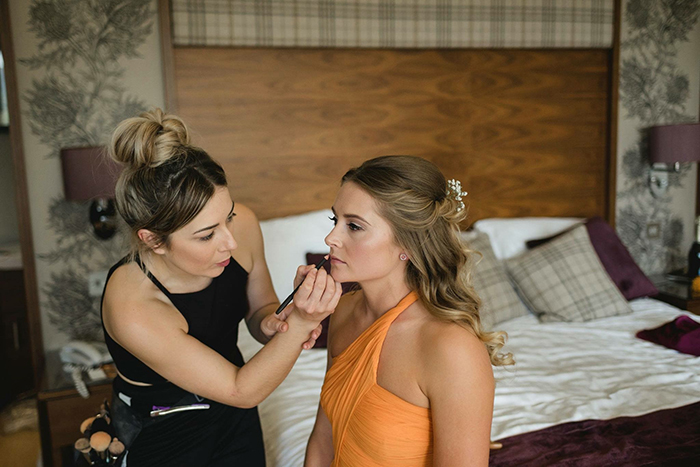 The beginning
"I got into the hair and make-up industry from childhood. I was a dancer with a dance academy and hair and makeup were a big part of the competitions.
From there, I found a real love for hair and make-up, took that passion and turned it into a career.
I almost fell into doing bridal, but after my first bridal party, I fell in love with the feeling it gave me. Knowing I have made that person feel special on their big day is a pleasure.
Every bride is unique in their own way and it's always such a great morning with the bridal party.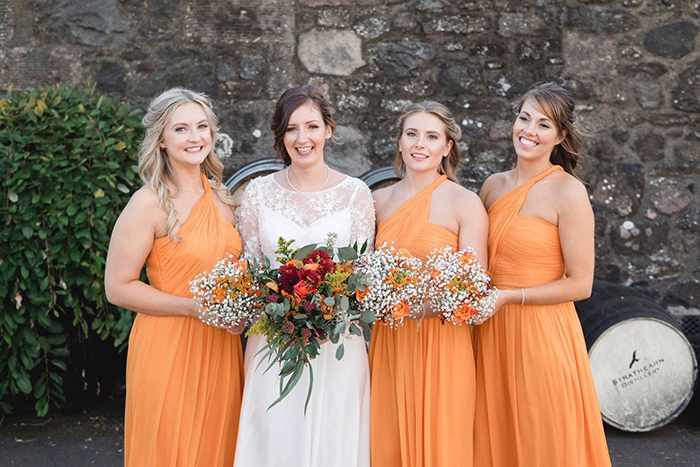 Dream job
A typical day for me changes day to day. I will mostly be in Obsession Hair + Makeup, the Perth salon I co-run, doing everything from cutting and colouring my lovely client's hair, right through to doing their make-up for a big occasion or carrying out one of my beautiful bridal trials.
The best part of my job is being able to be creative everyday and make people feel and look their best.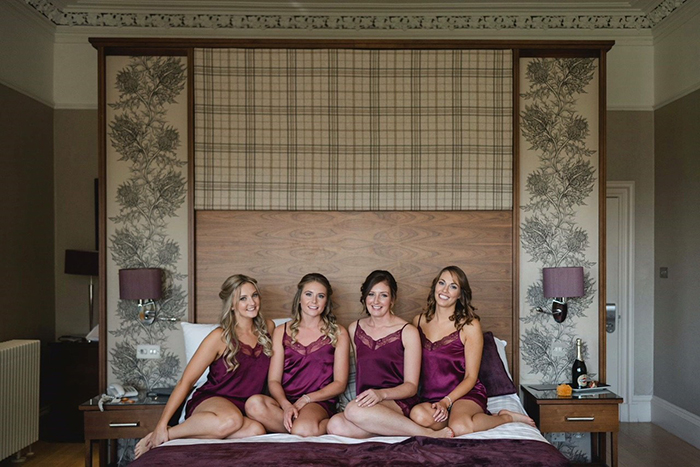 Good timing
When booking your hair and make-up trial, I advise choosing a date about 6-8 weeks before the wedding. This way you have all your accessories, your dress and all your colour schemes chosen. Together, we can then discuss your vision and be able to create a look with a whole picture of the wedding in mind.
Booking the hair and make-up artist for your wedding is best done as soon as possible after agreeing a date and venue. Wedding dates book up very quickly, so I advise booking ASAP to avoid disappointment.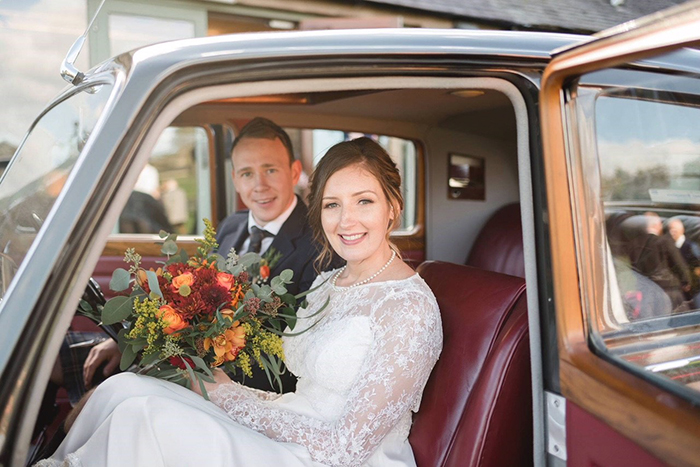 In the morning
I discuss the time, place and running order of the day with the bride prior to the morning of the wedding. Letting a bride know all the details in advance means the morning is stress-free and relaxing for them and their bridal party.
The time I arrive is tailored to suit the wedding party, dependant on the start time of the wedding and numbers in your bridal party.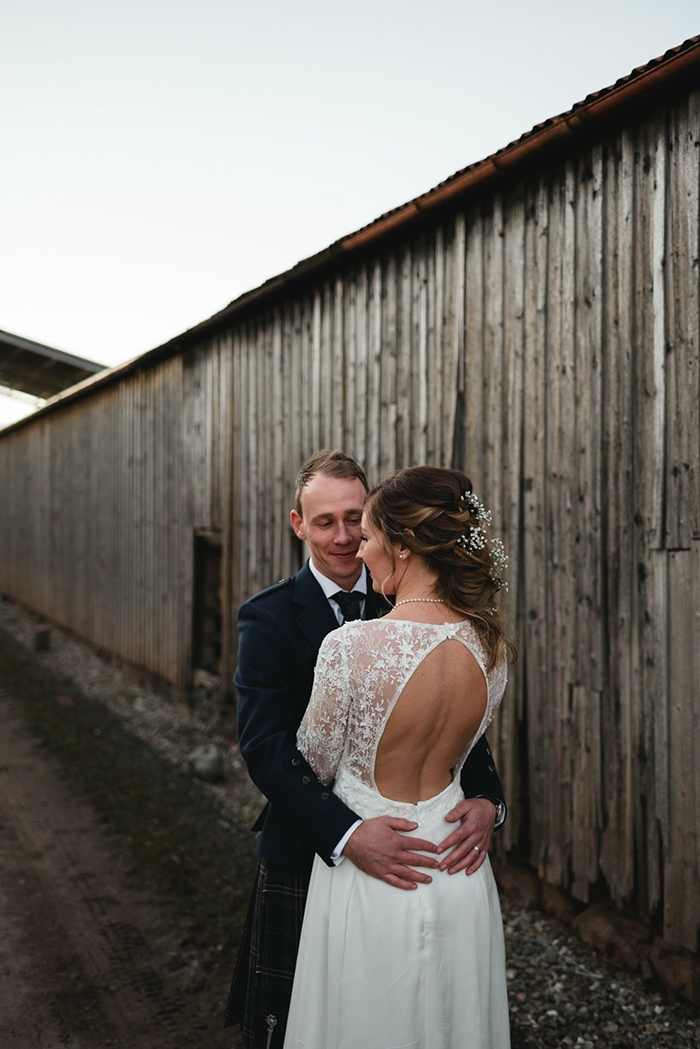 ABOVE IMAGES | Mack Photo
2019 beauty trends
Boho is a very strong trend at the moment. With barn conversion and vintage-style venues becoming more popular, boho waves and done-but-undone hairstyles are a strong choice for my brides.
When it comes to make-up trends, less is becoming more. A lot of my bride requests are to be natural, but still noticing they have pretty make-up.
Glowing skin is a trend I do love as I feel you want people to notice your skin is healthy and glowing, not just a lot of make-up.
I do love trends, but I still encourage my brides to be totally true to themselves and do what they feel suits them best with no pressure to do what 'should be done'. Being yourself is key!
For me, one of my inspirations is Charlotte Tilbury. I absolutely love her style and her looks and she is very skin focused, always enhancing features beautifully.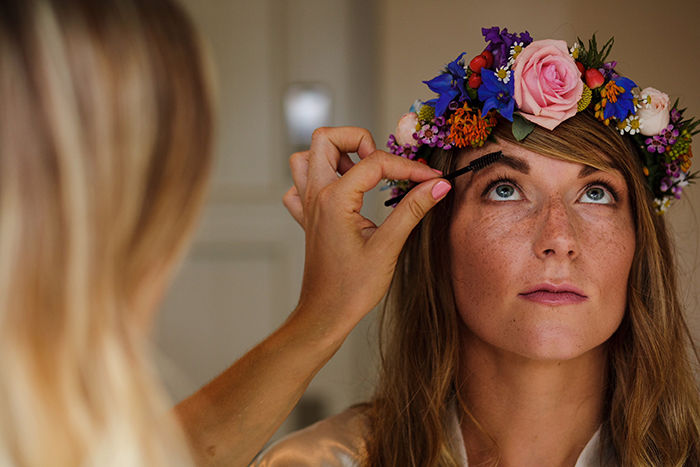 IMAGE | Barry Robb Photography
All in the prep
A lot of brides like to grow their hair for their wedding day, but this sometimes means they don't get it cut for it to grow.
It's very important to keep getting your hair trimmed every 8 weeks to keep it in good condition. If not, your hair may split and dry out which will just damage more of your hair and can result in your hair not being able to sit in your desired style for your big day!
My beauty must-have products include:
Morrocan oil is magic, this will keep your hair hydrated, frizz free and shiny as it grows.
Olaplex – To strengthen and grow your hair Olaplex is a must have, especially for blonde or fragile hair.  This will re-bond your hair from inside out to make your hair healthier and stronger!
Hair mask – A good hair mask is also important to keep your hair silky and shiney, its especially effective when used after Olaplex.  OSMO Intensive Deep Repair Mask is a great mask.
Micellar water – for taking makeup off, this is gentle for skin and thorough to remove makeup. Afterwards, cleansing with some fresh water also removes all product for fresh skin.
Camomile Cleanser – this Body Shop product is great for freshening the skin in the morning so its ready for makeup application. Its great for sensitive skin
With this advice, I do say to my brides that if they are currently using a product that really works for them, continue to do their own routine.
You also don't want to overload your skin with too many new products and cause any breakouts before the big day.  As long as you are taking off your makeup thoroughly, moisturising and cleansing, then your skin will love you.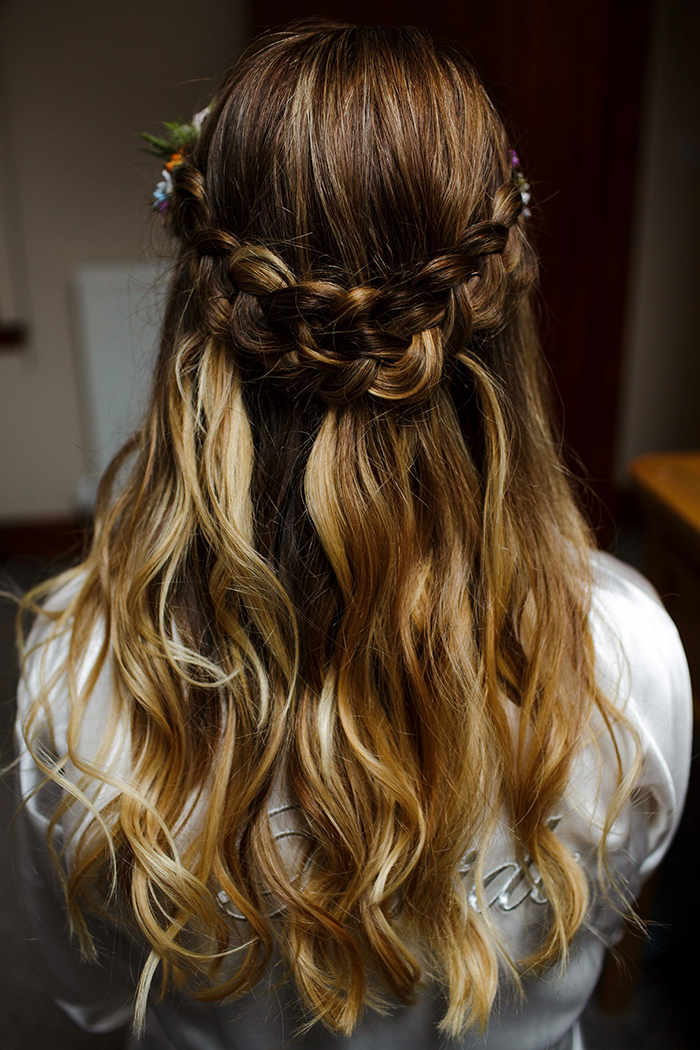 IMAGE | Barry Robb Photography
Fun of the fair
I will be attending a few local wedding fairs this year which is a great opportunity for brides to be to come down and have a chat about their hair and makeup in person with me.
Details of fairs I am attending will be posted on my social media, so keep an eye out for news throughout the year!
Love what you see? Book Hair & Makeup Artistry by Chloe for your wedding day!
Submit a query | t. 07769 331233 | e. makeup_chloe@hotmail.com | Facebook | Instagram