Coco & Eve hair masque: Does it really work? [review]
Here's the lowdown on the Coco & Eve's hair masque. What is it and does it really work?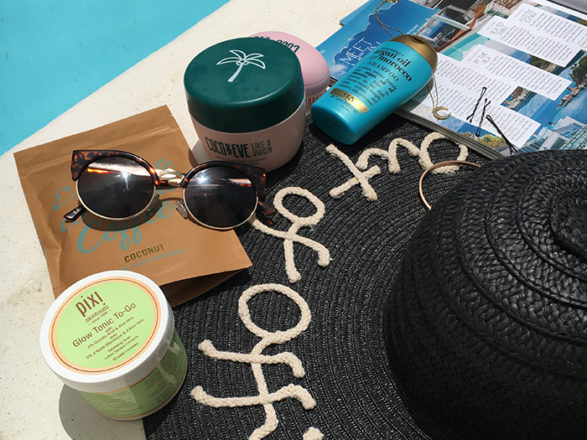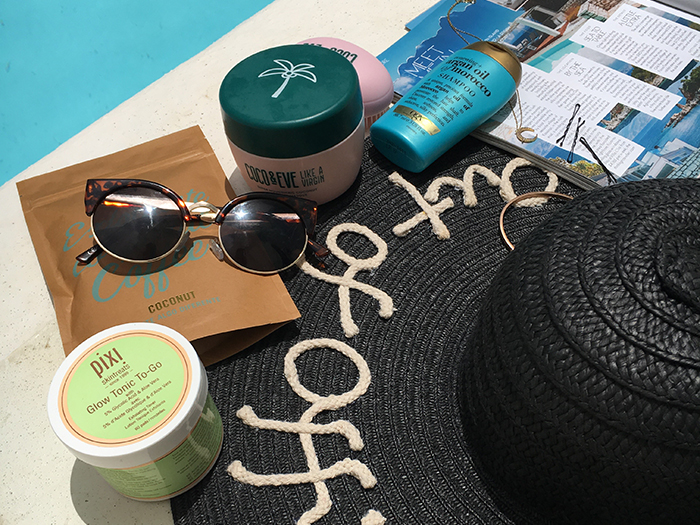 My hair and I have been through quite the journey over the years. The mega side parting, the overly-long extensions, that dark red colour I dyed with a wash-in colour circa 2009.
The last few years, I've been on a quest for the ultimate Pinterest-worthy look: ashy blonde through the ends of my naturally brunette hair.
Through many visits to my angel hairdresser, plenty of silver shampoo and hours spent trawling social media to find examples of how I want my next hair cut, I've achieved the look I wanted for so long.
With my hair so dark, we used bleach and toners to get my sought-after colour, but my hair health admittedly was suffering. I needed some serious hair TLC.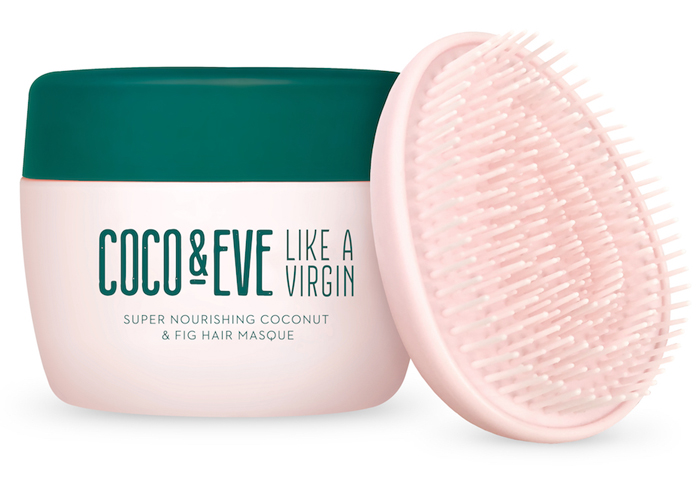 This is when I came across Coco & Eve. On a particularly bad hair day, I noticed the brand on Instagram and knew I had to try this new-to-the-UK product. So, here's the lowdown on the Coco & Eve's Like A Virgin Super Nourishing Coconut & Fig Hair Masque. What is it and does it really work?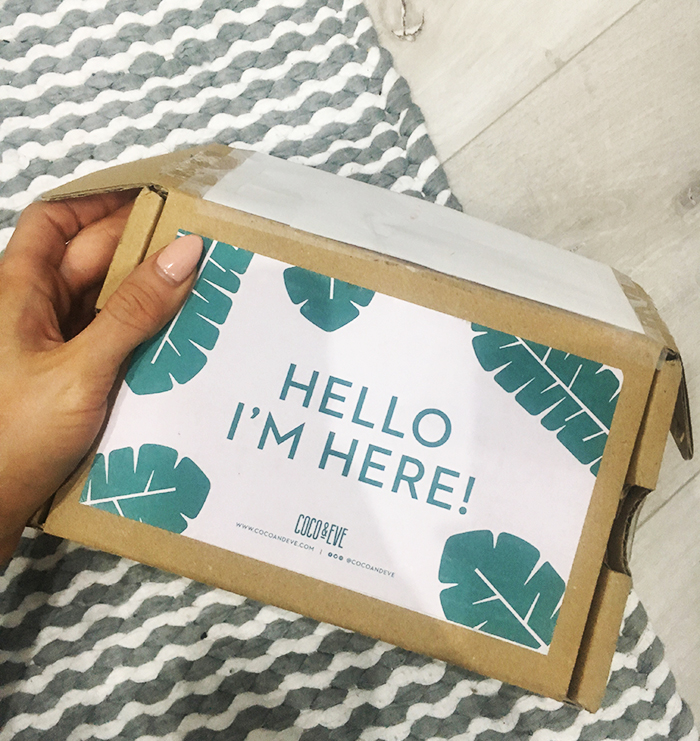 COCO & EVE: WHAT IS IT?
What exactly is this miracle masque I hear you ask? Well, Coco & Eve's Super Nourishing Coconut & Fig Hair Masque is a 5-in-1 treatment, aiming to restore dry and damaged hair, improve hair texture and shine, hydrate and deeply condition, treats split ends and tame frizz, transforming your hair in only 10 minutes.
Founded in Bali, the masque was created to get your hair back to its purest state, with only the best ingredients.
It's also completely free from sulphates and parabens, gluten-free, cruelty-free and 100% vegan and is made using 5 key ingredients: coconut, fig, shea butter, argan oil and linseed.
The brand came to the UK late 2017 and has already won over plenty of beauty fans. So, what do Team SWD think of this wonder product – and is it a good investment for pre-wedding pampering?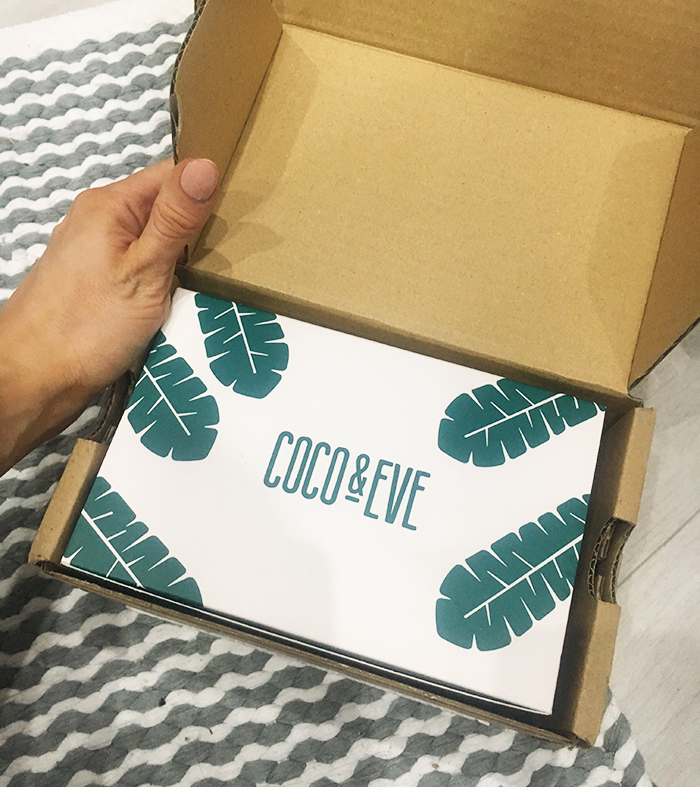 PRESENTATION
When the box arrived at SWDHQ, it got plenty of 'oohs' and 'aahs'. One thing's for sure: this brand knows good packaging! The tropical inspired box really sets the tone and the hair mask is presented perfectly with its matching Coco & Eve tangle tamer (which is free with the masque at the moment, fyi).
We all agreed it was something we could give as a gift too as it really looks and feels quality upon opening.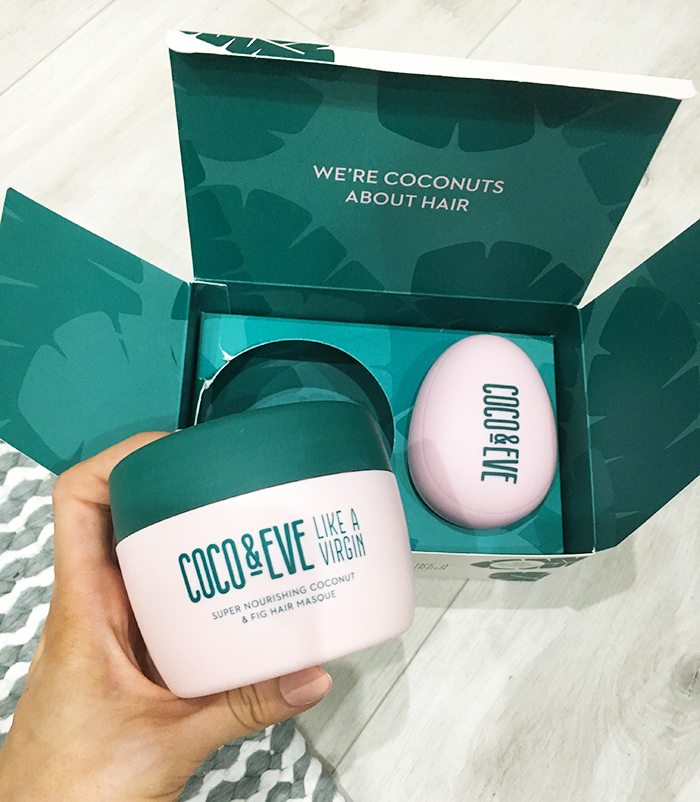 PRICE
I'm aware some of us might grimace when we see the £34.90 price tag, but hear me out. I've paid £20+ for hair masks in the past and felt totally underwhelmed when the small sized amount arrives and lasts for a matter of weeks. The Coco & Eve masque is a 212ml tub and it feels like you're getting a lot of product for your money.
I noticed that they also do a Besties Kit, which includes x2 of the hair masques and x2 free tangle tamers for £54.90, which would be a nice idea for you and your bridesmaid for some pre-wedding hair prep and save you some money too.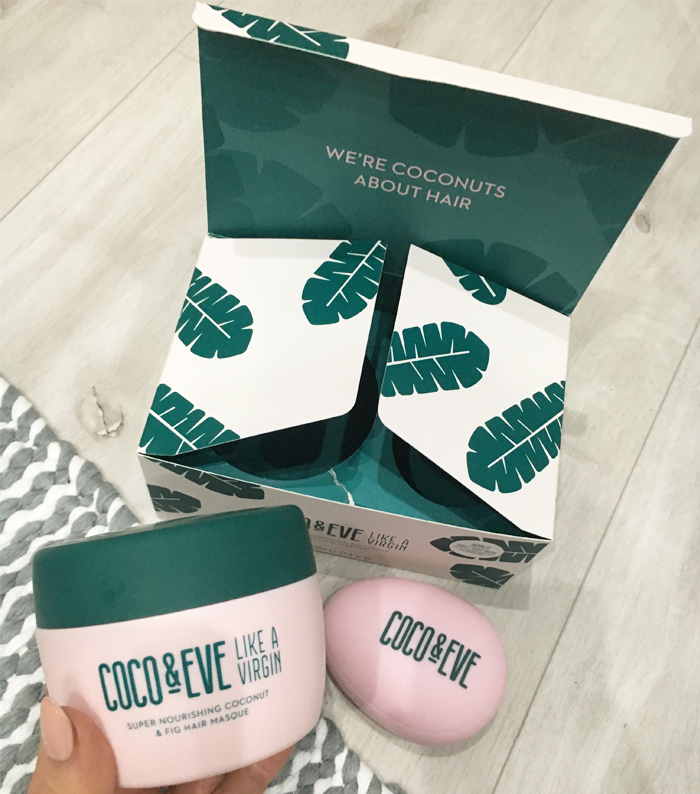 PRODUCT
So, on to the product itself. First thing I have to note: it smells seriously amazing. So amazing, I made the entire SWD team smell it, just to agree how amazing it smells. I also made my mum and sister do this smell test too. And my boyfriend. Any my boyfriend's dog, by accident, but she also seemed to give the gorgeous smell her nod of approval so that's something too.
I washed my hair as normal then used around a 50p-sized amount of the masque through the ends of my hair. Having the tangle tamer really helps to evenly distribute the product through your hair too and makes it so much easier drying it later.
I left the hair mask in for around 5-10 minutes, but Coco & Eve also say you can leave the product on even longer for a more intensive treatment, with the option to leave it in overnight, which I'm planning on doing over the coming months.
I was a tad cynical that I would really see any difference in my hair. After my first use, I did notice my hair felt smoother, but it was the second time I used it that I could seriously see why everyone on Instagram was talking about it. My hair dried a lot sleeker, the ends of my hair looks shinier already and so much more hydrated.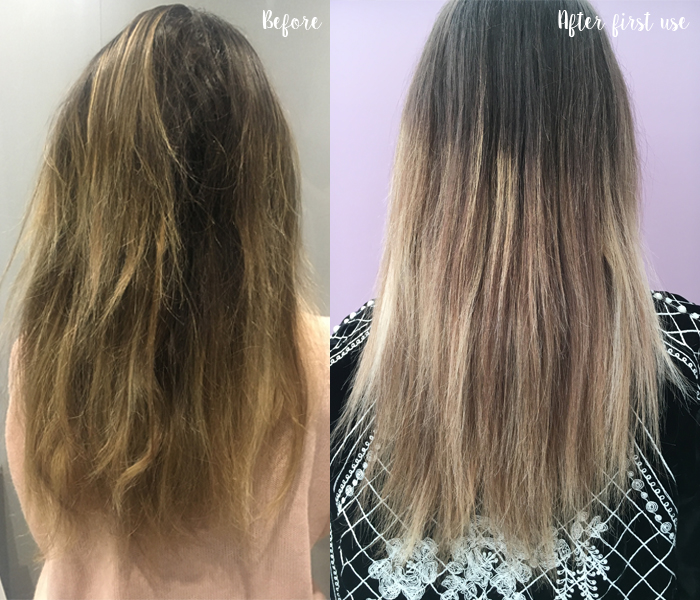 SWD LOVES
I'm going to keep using the masque over the coming months to see how much it improves my hair, although I already think it's going to be a favourite the more I use it.
It might be a slight beauty investment, but you're totally worth it! Just think how swishy and fabulous your hair will be come honeymoon…
COCO + EVE: ONE YEAR ON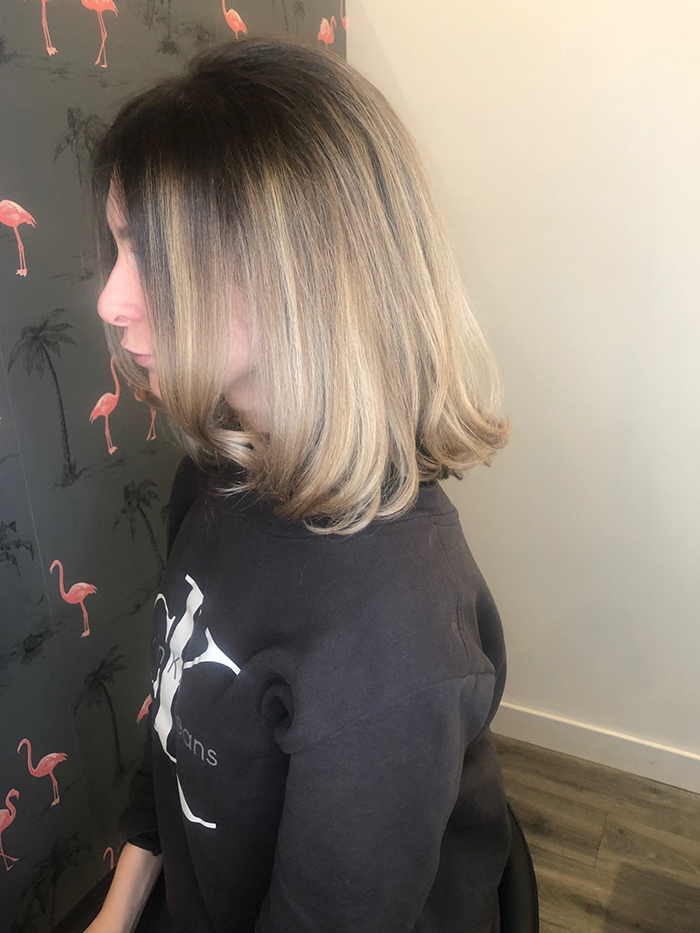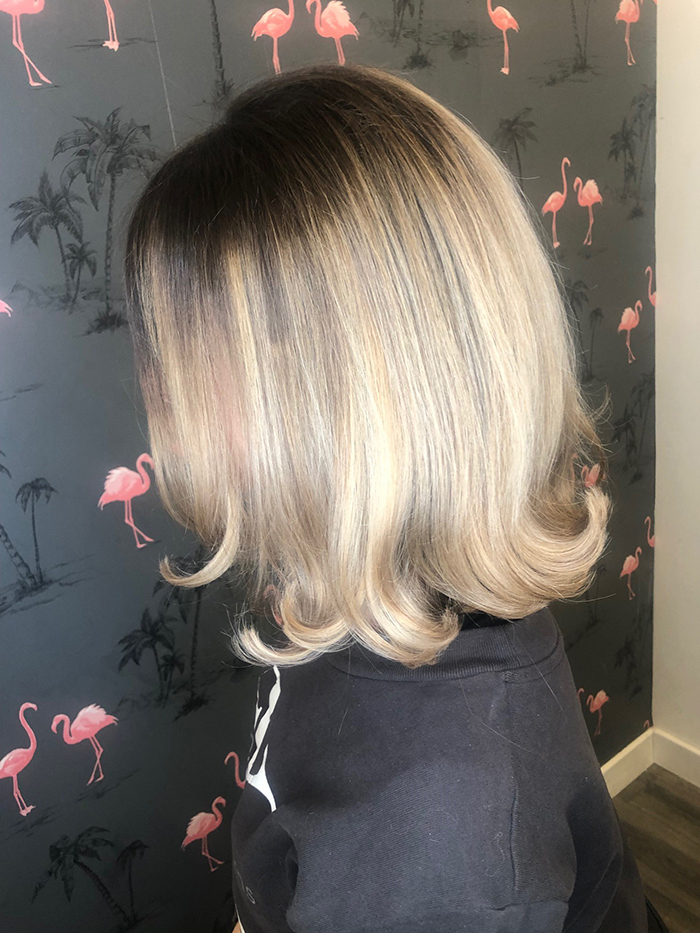 The Coco + Eve effect is still going strong and I have used the masque at least once a fortnight for 12 months now and I cannot rave about the product enough.
I still stand by it being a beauty investment and have recommended the intensive treatment to so many brides-to-be who have also loved the results.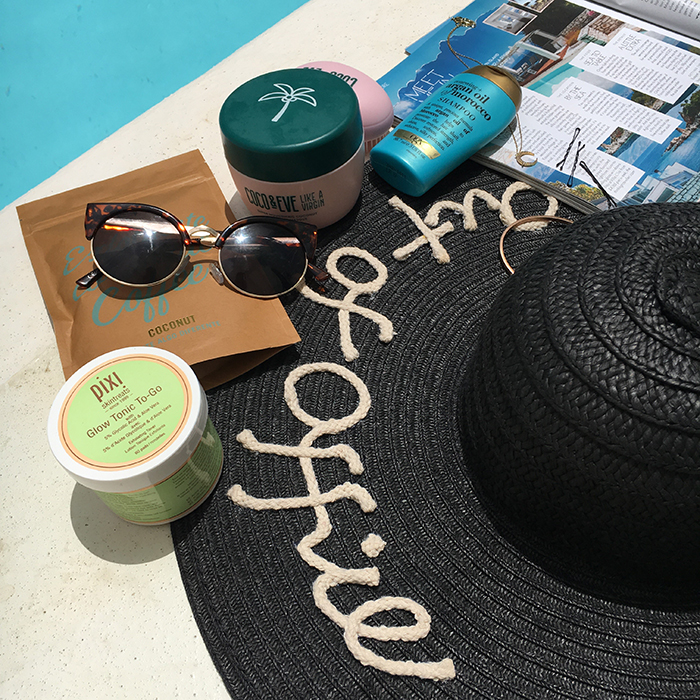 The masque has also made me look after my hair health more – there's no better feeling than having gorgeously health hair. I decided to go for the hair chop earlier this year and the masque helps it maintain that shine.
It is now a holiday essential, giving your hair some much-needed hydration in the sun.  Plus, the same tub has lasted me all year! I feel a repeat purchase coming on…
YOU CAN BUY YOUR OWN MASQUE NOW HERE.