Bridal beauty: Introducing the revolutionary 'Bare Sculpting Facial' from Pamper & Polish
This AH-mazing new beauty treatment is known as a 'natural facelift'!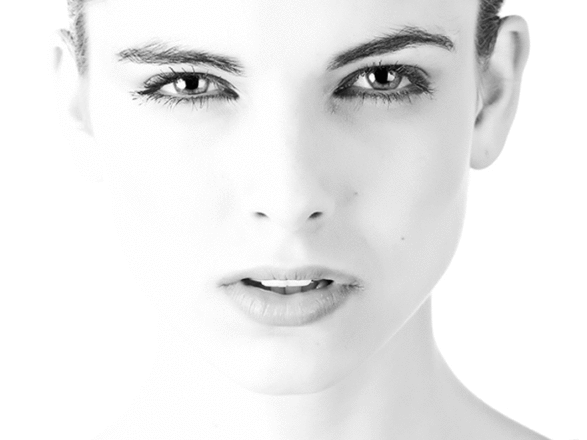 Looking for the perfect skincare routine to have you looking and feeling ah-mazing for your wedding? The new Bare Sculpting Facial from beauty therapist and wedding hair and makeup specialist Lesley McCormick, the genius behind Pamper & Polish, is a must!
We asked Lesley to tell us more about this revolutionary new treatment…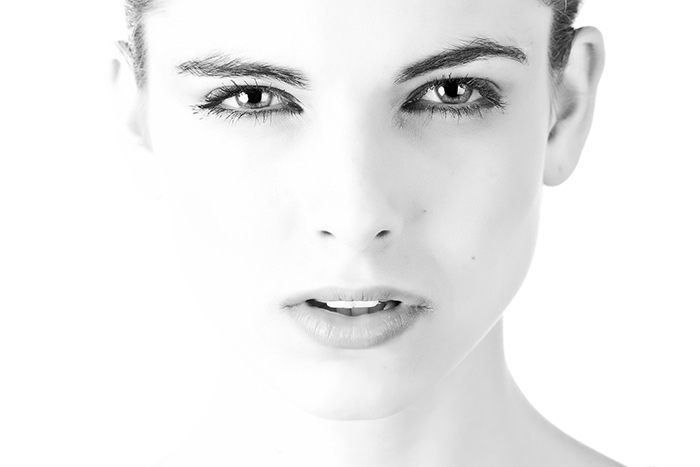 Facial massage is causing something of a revolution in skincare at the moment, with Meghan Markle reportedly becoming a fan before her May nuptials, but what is it?
Lesley – who boasts over 28 years of experience as a beauty therapist – describes it as yoga for your face, sculpting to define features, massaging out strong jawlines and cheekbones.
Her uniquely cultivated Bare Sculpting Facial combines an advanced method of traditional facial massage, ayurvedic Indian massage and acupressure to treat the surface and deeper facial tissues through gentle hand and finger movements.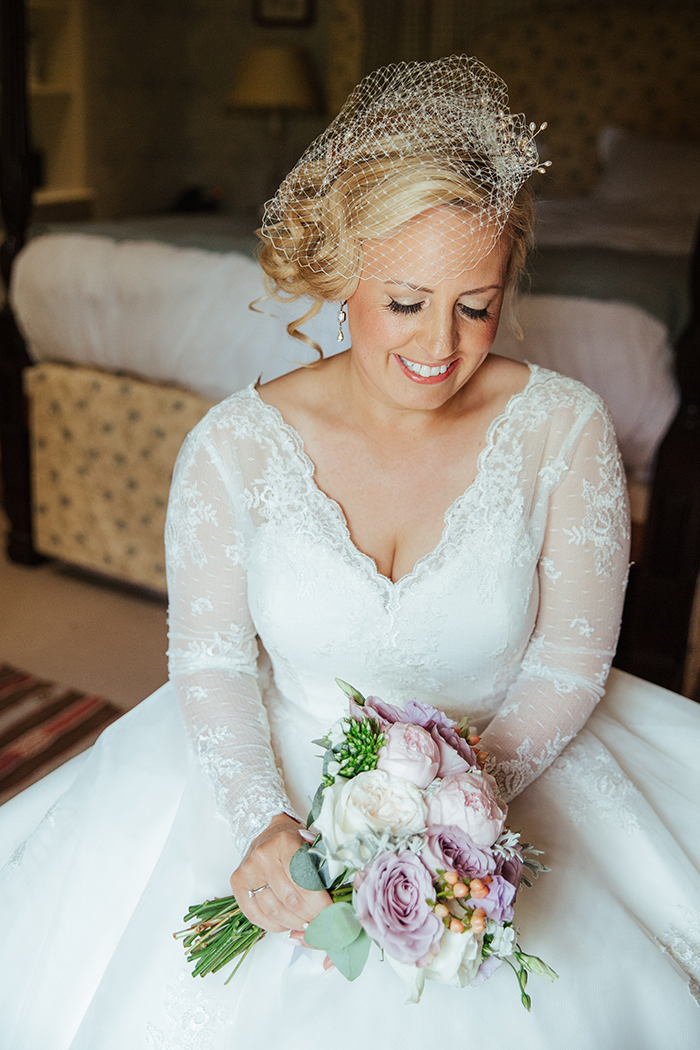 A natural facelift
The treatment prioritises process over products, with a focus on improving your lymphatic drainage. Basically, it'll help to get rid of waste and toxins, with the massage and sculpting boosting blood flow and muscle tone. By the end, you'll be left with more defined features, reduced lines and puffiness, and enhanced feelings of positivity!
I'ts no wonder it's been branded the 'natural facelift' – there's no surgery or injections, but you'll still get instant results.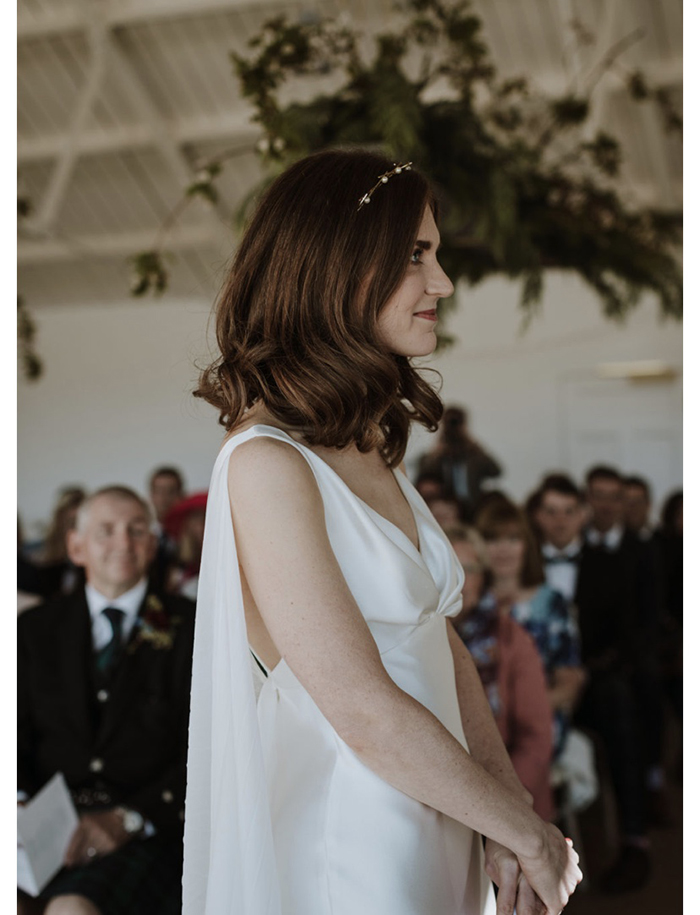 "As a make-up artist I work with brides constantly who want to know the best tricks to achieve that 'bridal glow' on their wedding day – my background in beauty therapy combined with my experience as a MUA has taught me the importance of having a good base," says Lesley of Pamper & Polish.
"Product can only go so far in covering stressed-out, puffy skin. The Bare Sculpting Facial is great not only for you to take some time-out in the lead up to your big day to relax and centre yourself, but it also sculpts and tones making you look the best, most natural version of you on your day."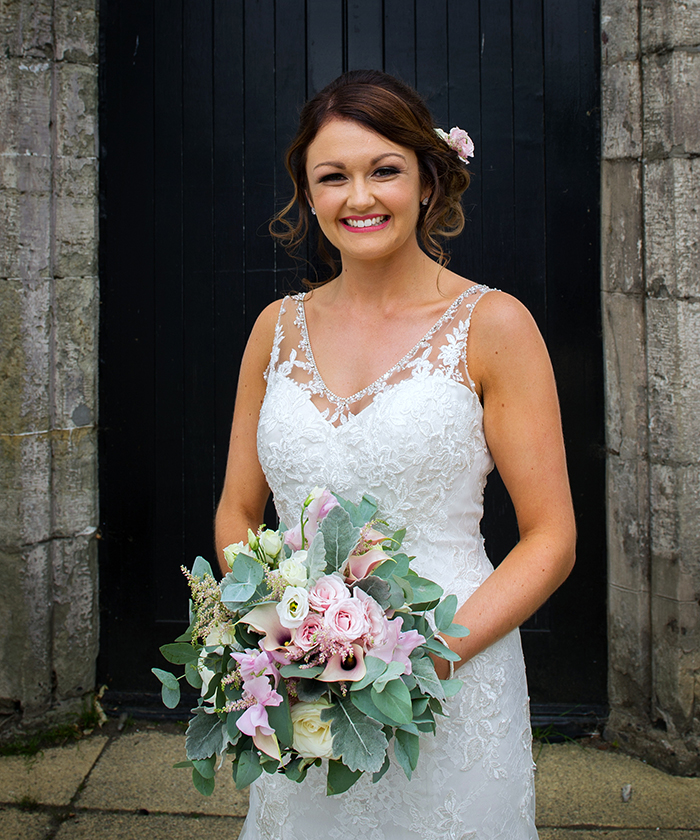 Getting wedding-ready
Lesley recommends six weekly treatments in the lead up to your wedding for best results, with the option to 'top-up' with one treatment a month if you wish to up-keep the treatment afterwards.
Individual treatments are just £50 per session while a session of 6 is available for £250.
As well a bridal studio at home where you can head for these revolutionary treatments, Lesley also offers a mobile hair and beauty service, so you can hire her for your wedding no matter where it's taking place in Scotland.
Since launching her business 14 years ago, she's specialised in bridal hair and makeup, so she has plenty of experience and practise helping brides get ready for their special day – a job she loves!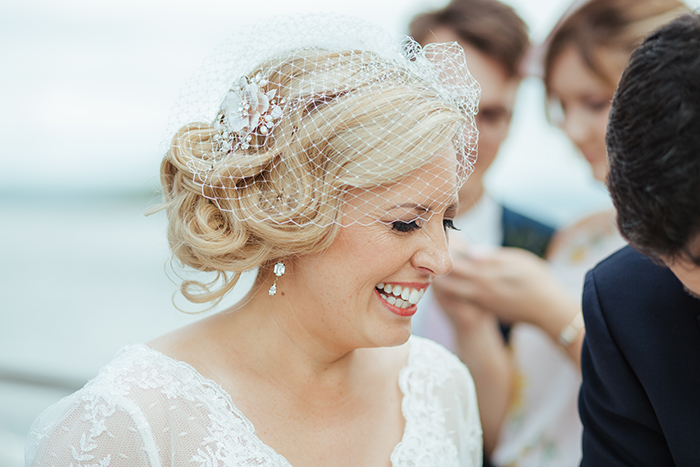 "I love to know that my brides feel amazing on their wedding day and they tell me this, which is great!" smiles Lesley.
"I truly love my job and feel very blessed and honoured to have the opportunity to work with brides on the most special day of their lives."
Book her for your big day and you'll get a trial and the benefit of chatting through your ideal bridal look in detail with Lesley. She'll use her years of experience and passion for beauty (she keeps a keen eye on runway trends and takes lots of inspo from vintage 50s and 60s styles) to help you decide on the perfect hair and makeup look!
e. ​info@pamper-and-polish.co.uk ​| Facebook | Instagram