"Why I took my wife's surname"
Why are women always expected to take the man's surname? That's what groom Danny Kennedy found himself asking when planning his wedding to Rachel – so he decided to shun convention.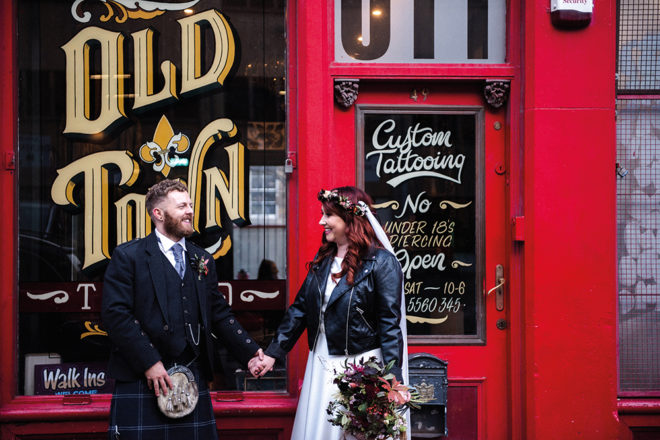 IMAGES | Elemental Weddings
For the Spring issue of Scottish Wedding magazine, we interviewed grooms who subverted gender norms by taking their wife's surname. Here, groom Danny Kennedy explains why he took partner Rachel's surname when they got married.
I was never of the opinion that I would marry before I met Rachel, because I am not a religious person. Rachel helped me understand that marriage is not just a ceremony with legal stuff, but something that can be our own.
To show my respect to all of those people that have basically been forced to marry and change their identity as it is the 'norm', and to also respect my own morals, I wanted to take Rachel's name.
Rachel and I both lost parents at a young age so I felt it was of real respect to my mother (a strong woman with morals I hold dearly) to do something she was probably expected to do in the 80s.
It also meant a lot for Rachel as it meant she could keep the name of her father.
I knew Rachel was happy, but I did not know what reaction I would get from others. I am and was aware that not many men do it and I had to prepare myself for the questions, gasps and the possible remarks of 'Oh, are you under the thumb?'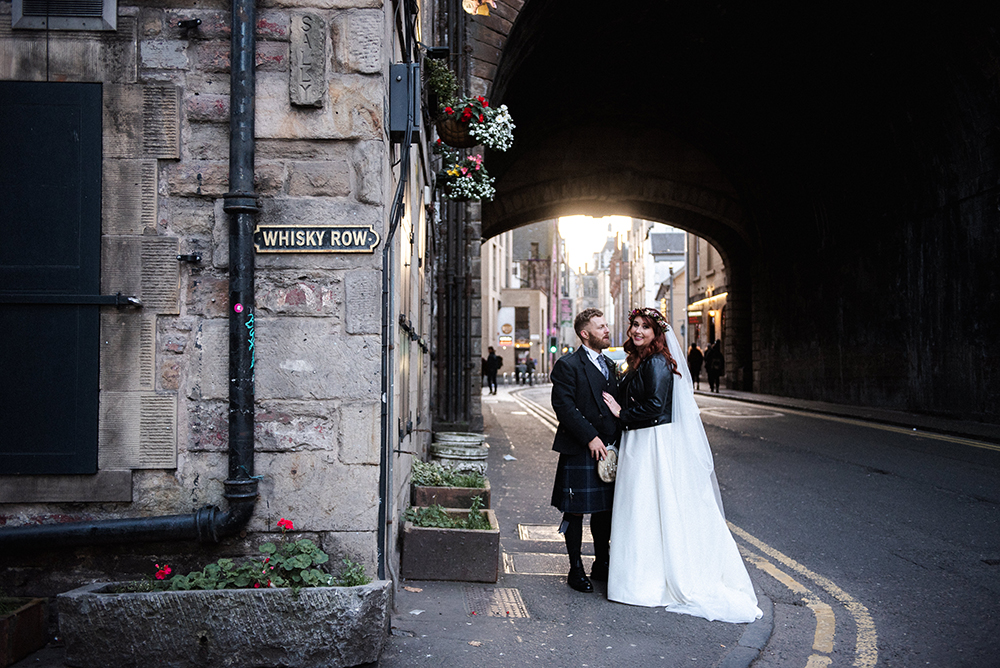 Rachel shared an article with me about a guy in the USA who did the same and the abuse he got at work from colleagues shocked me.
It made me apprehensive about telling people at first, but I have good relationships with people. My place of work, just like the city of Glasgow, has a great culture, and my close friends know me well too so I would say I felt supported.
Rachel supported me very well and made sure I was happy with my decision and always willing to discuss it, but nothing would ever make me change my mind.
My father was incredible about it. I had been unsure about how he would react so when he was instantly on board and told me it was my decision and he respected it, that took some pressure off.
I didn't want him to feel it was any disrespect towards him but I didn't even need to explain anything, as he knows I fully respect him and that I make well-educated decisions without any peer pressure.
I think men taking their wife's surname will increase over time as I feel when people are aware of someone doing something a bit different or against the grain, they then question themselves and realise they can do the same or even take it further.
I would love to live in a world where people can live to make basic life choices without fear of judgement. I think we are heading in the right direction.