Check out Slater Menswear's new wedding party suit finder
Getting your wedding party suits will be easier than ever before!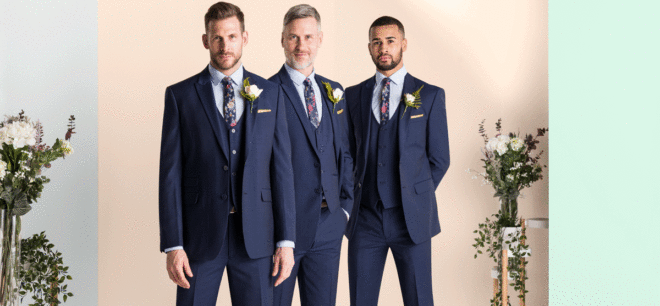 Slater Menswear have a huge range of suits available to buy and hire, and luckily they now have the perfect tool to help you narrow down your choices!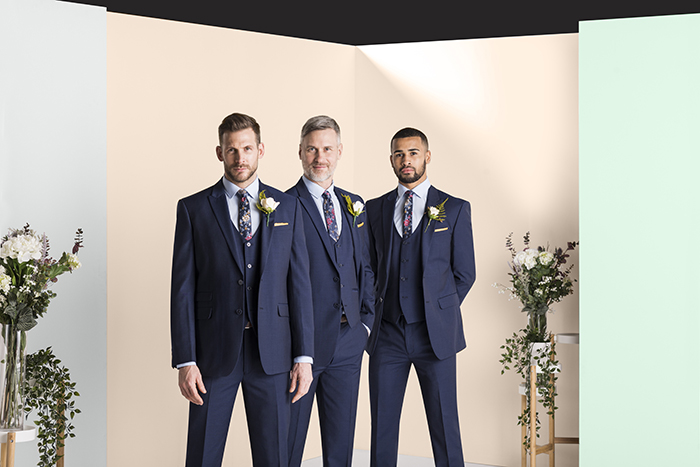 Fellini tailored suit from £139
Spoilt for choice
With the arrival of Slater Menswear's S/S wedding suit collection online and in-store, and new suits appearing every week, you're guaranteed to find something for your whole wedding party.
The gorge new collection features key trends like double breasted waistcoats, contrasting waistcoats and various lapels on the waistcoats, and you'll also find some bold checks if you're looking to make a statement on your big day. Each Slater Menswear store also has their own set of tailors and seamstresses, offering a free alteration service to all customers purchasing suits, jackets and trousers to ensure a perfect fit!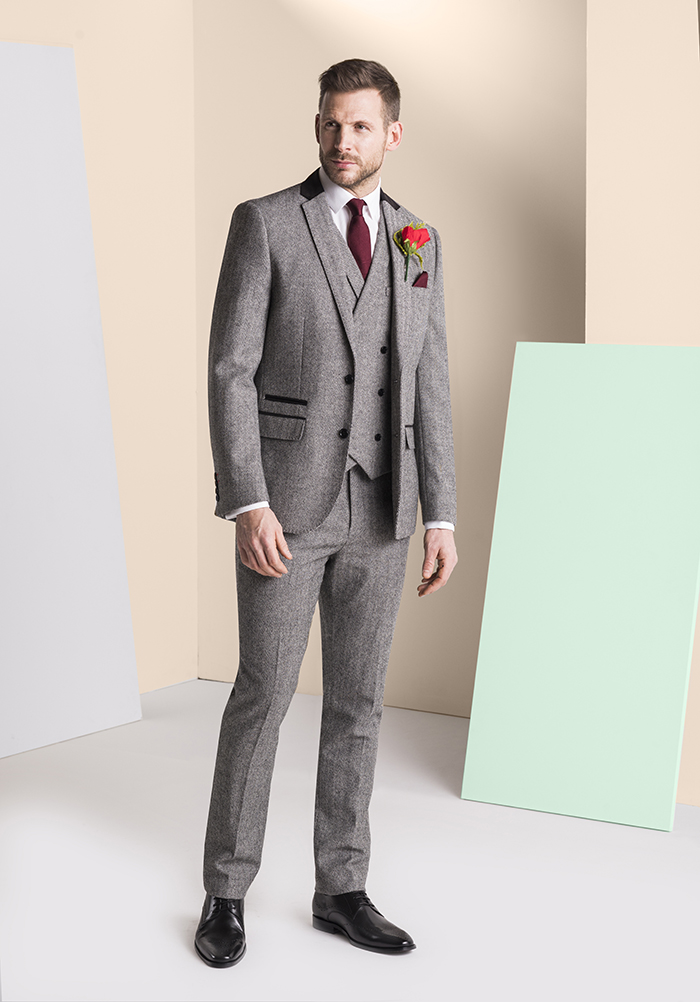 Harry Brown suit from £135
Plus, with two and three piece suits available in 36 short to 56 regular all coming in between just £55 and £475, you'll have no problem working to a budget.
Even if you're looking to hire outfits for your wedding party, you'll find budget-friendly options thanks to Slater Menswear's 5 for the price of 4 offer on all Formalwear and Highlandwear, with the most expensive outfit being free!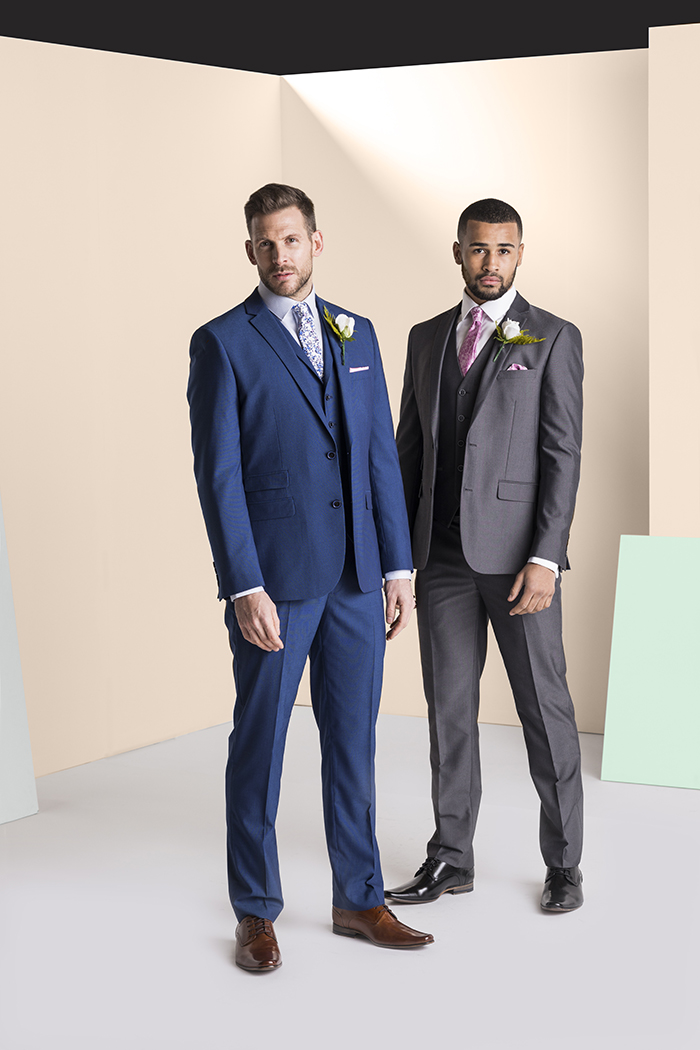 Sawyers Hendricks suit from £99
Stress-free shopping
Slater Menswear's great customer service doesn't stop in-store! It's continued online through their innovative Wedding Party Suit Finder.
This new stress-free approach to suit shopping is pretty unique! Basically, you enter everyone's suit sizes and measurements (groom and groomsmen), select your preferred colour if you have one, and the suit finder will take care of the rest.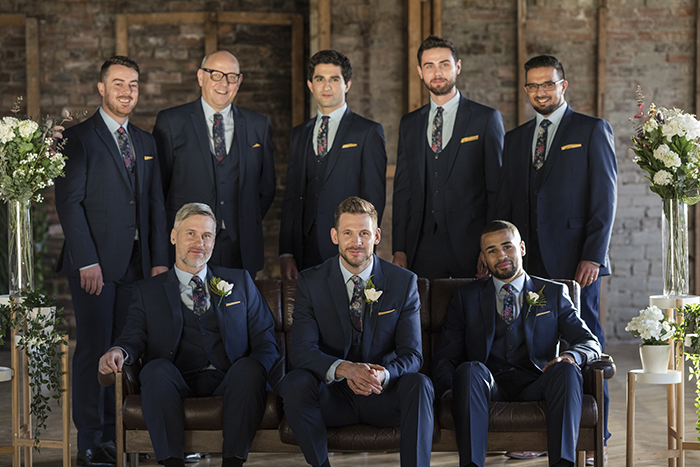 Fellini tailored suit from £139
Based on the requirements you enter, Slater Menswear's Wedding Party Suit Finder will select a collection of suits specifically for your wedding party. When you've narrowed down your choices, simply save, share and buy.
And et voilà – you and your wedding party will be tailored to perfection by the time your wedding comes around!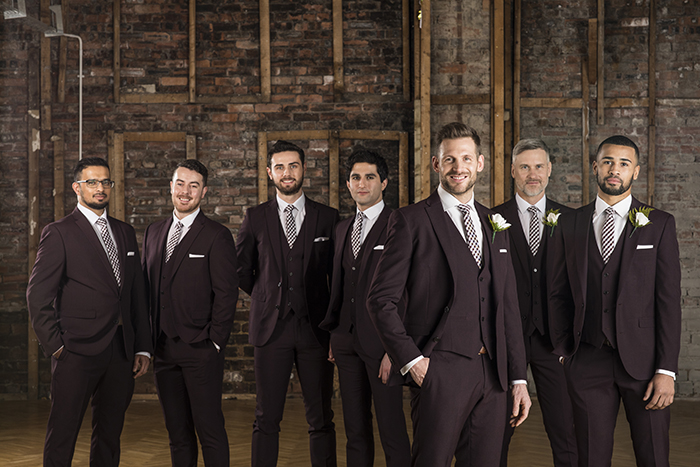 Ventura suit from £99
"This exciting new development enhances our excellent customer service online," says Slater Menswear Managing Director Paul Slater. "We continue to offer 3-piece suits from £89 with free alterations, catering for wedding parties of any size. Whatever the occasion, we're with you every step of the way."