The new Sheila Fleet Sea Motion collection is perfect for unique wedding rings!
Check it out and grab a discount during this weekend's Meet the Designer event!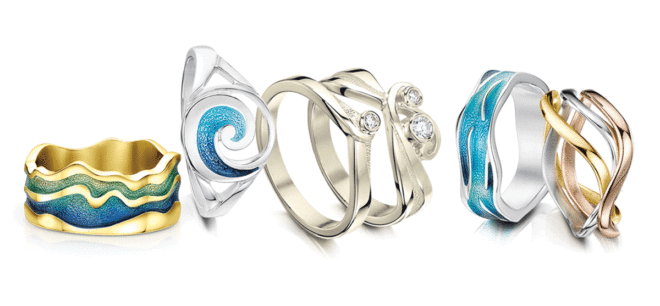 To celebrate the new Sheila Fleet Sea Motion collection, the acclaimed jewellery designer is holding her next popular Meet the Designer event in Jenners at Loch Lomond Shores this weekend.
This is a great chance to meet Sheila Fleet, check out some rather different wedding rings and grab yourself a bargain.
Here's what to expect from the new collection and this exciting event…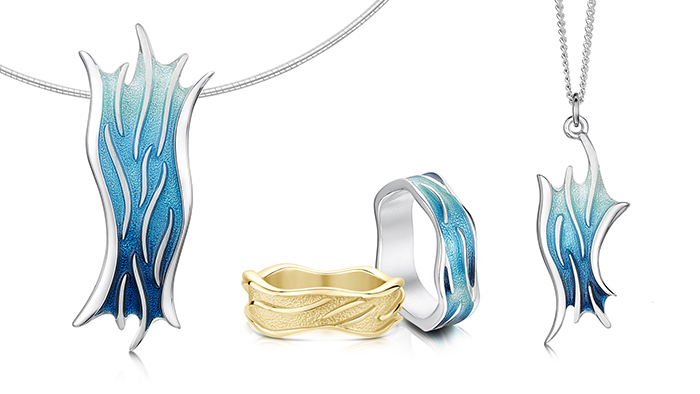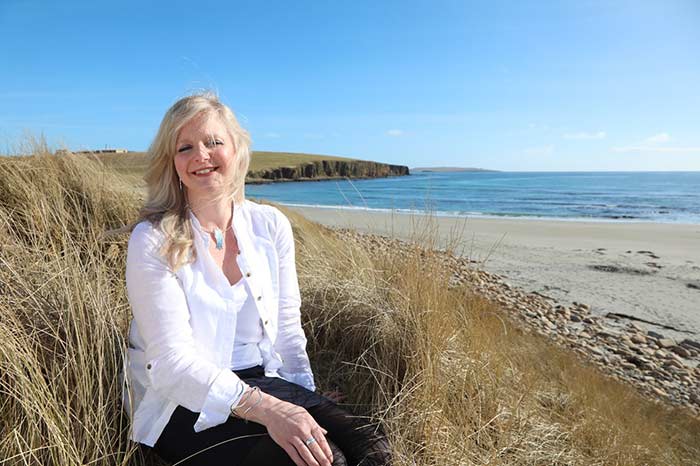 Starting this Thursday 26th of July, Sheila will be showing her new jewellery collection, Sea Motion, and some high value rings in rare metals.
The full Sea Motion collection launch will be at the international jewellery show in London this September, but if you'd like to see this trendy design before the world of high fashion, then head along to Loch Lomond Shores this weekend! The event is running all the way through from Thursday to Sunday.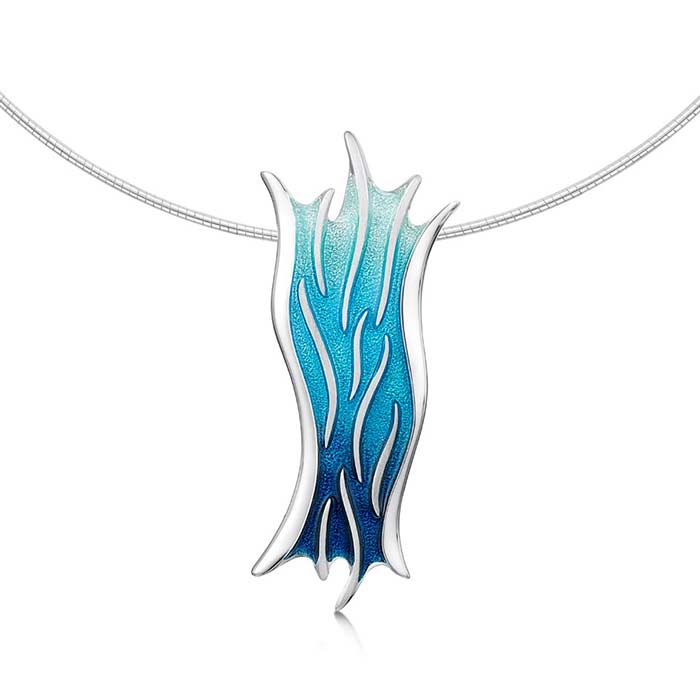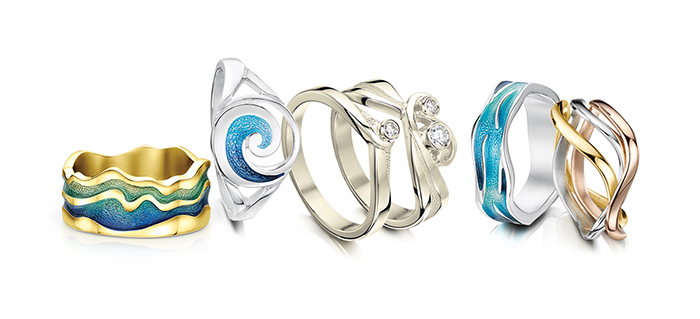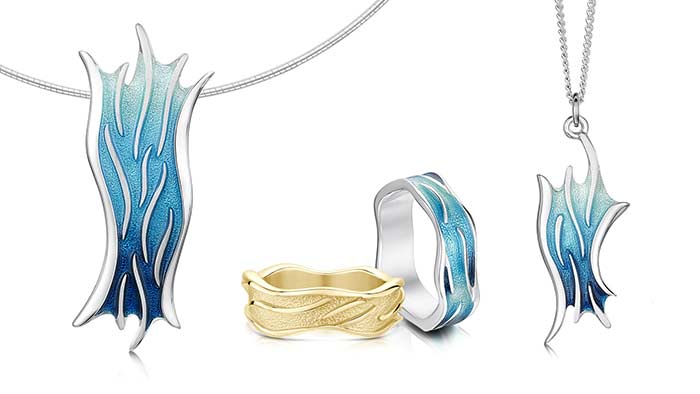 Inspired by the sea
With its flowing designs and vibrant enamel colours, this colourful and unique collection is guaranteed to make you think of the sea and waves.
Sea Motion joins a range of other Sheila Fleet jewellery collections inspired by the sea, so don't forget to explore other ranges or the many exciting designer rings on offer from this talented jeweller.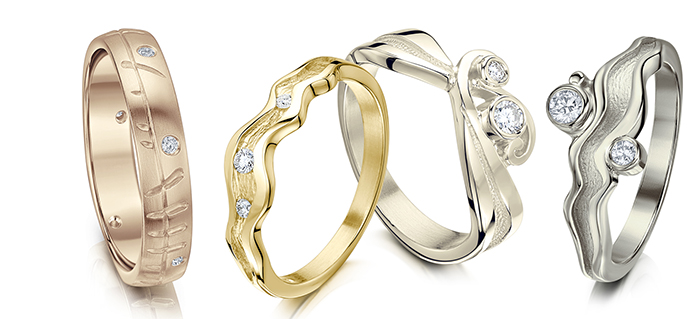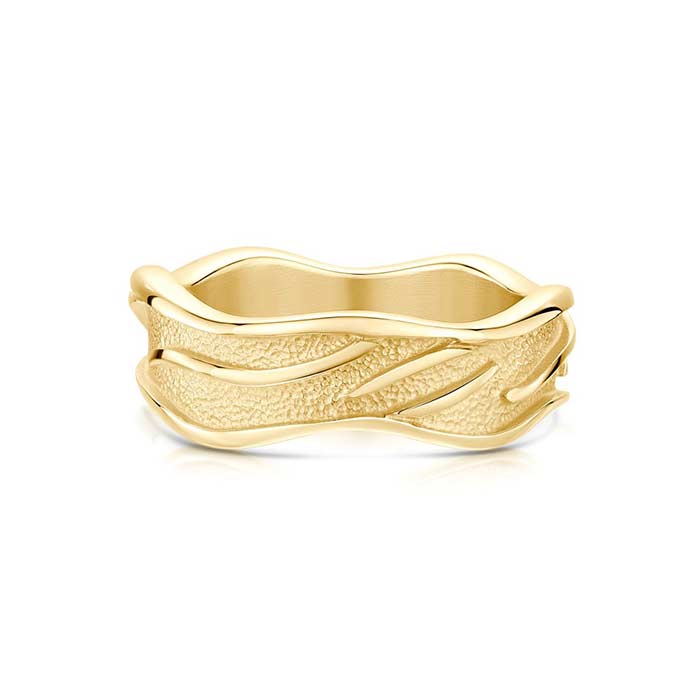 Going bespoke with your Sheila Fleet rings
Sheila's designer rings can be made in silver, palladium, platinum or in different golds with bright gemstones all set by hand.
It's the perfect way to create something a little bit different for your wedding rings, in exactly the metal you normally prefer in jewellery.
In fact, Sheila can even offer Scottish Gold at the moment! Do ask if you are interested in having a ring made to order for you in this very special metal.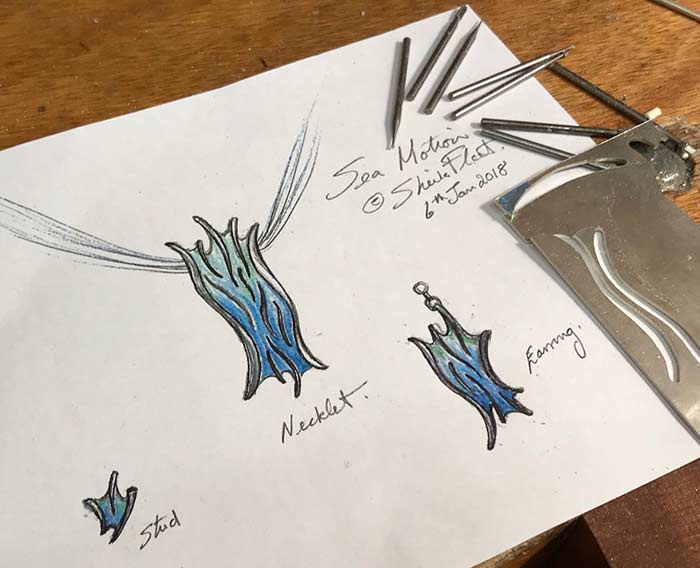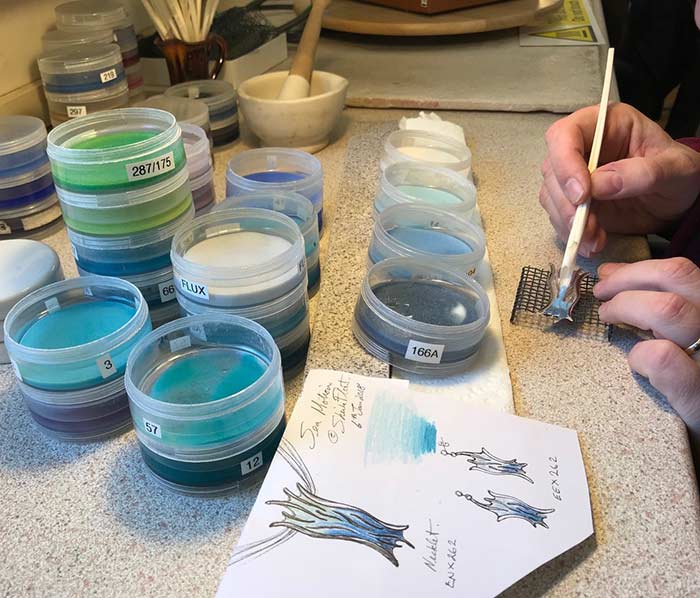 Sheila makes all her designer rings to order, specially for you. Why not head along to her Meet the Designer event at Loch Lomond Shores to have your finger sized while you browse her new collection.
You can sort our your wedding jewellery and then relax trying on the new Sea Motion collections, and bring a little bit of calming sea motion into the fast-paced flow of wedding planning!
Loyalty discount
As well as giving you a sneak preview of her new collection, Sheila is also offering 10% Loyalty Discount on all her silver, silver & enamel, yellow, white & rose gold, platinum & diamond jewellery and rings during this event.
This amazing offer excludes the Charitable Daisies but includes all her new designs.
The Meet the Designer event runs Thursday 26th-29th July, 9.30am-6pm, in Sheila's concession in Jenners at Loch Lomond Shores, Balloch, G83 8QL.
Sheila, Janice and the Lomond team look forward to meeting you there!