On-trend tartan: which tartan to wear on your wedding day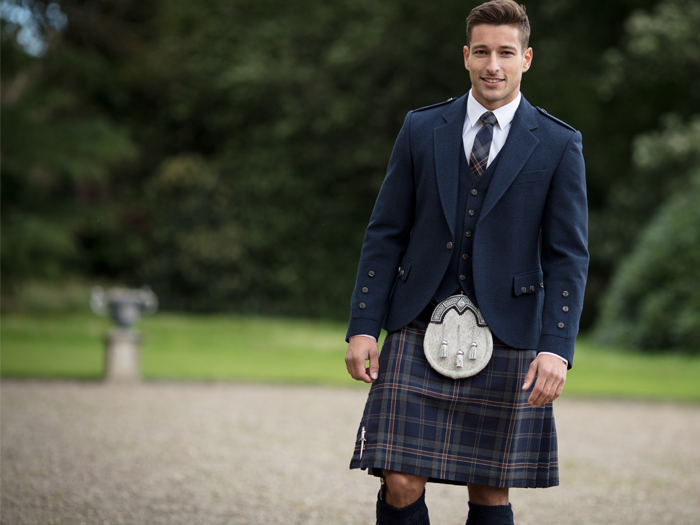 Still not chosen your wedding day kilt? We speak to six Highlandwear experts who share their most popular styles for 2018 and beyond.
SLANJ KILTS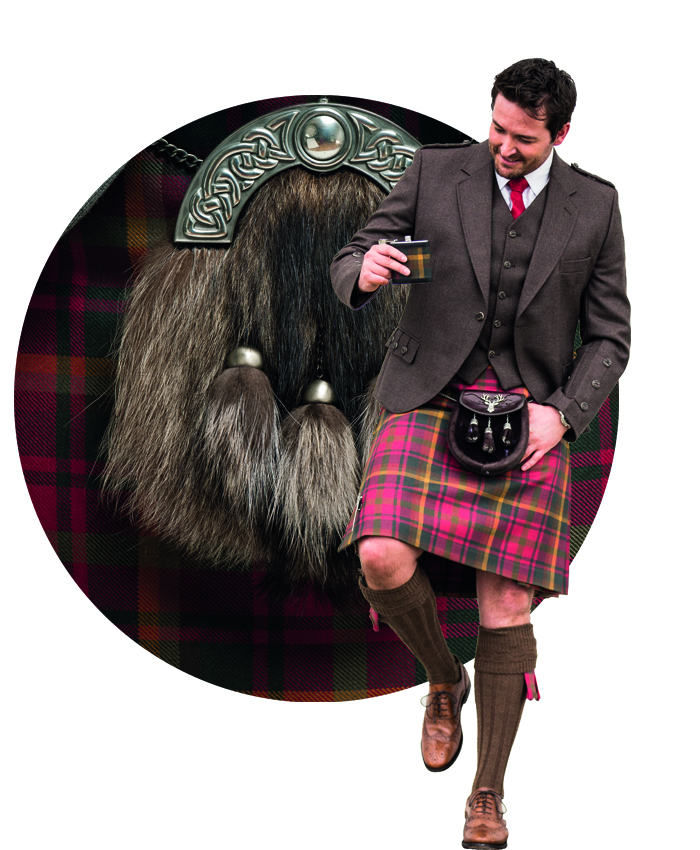 TARTAN | Maple Leaf
"Maple Leaf is the latest addition to the Slanj Kilts hire range, handpicked by tartan experts and highly requested by customers. It is versatile, fun and traditional, but with a contemporary twist.
The tartan works great with various jackets including the peat brown and light grey wool crails."
MCCALLS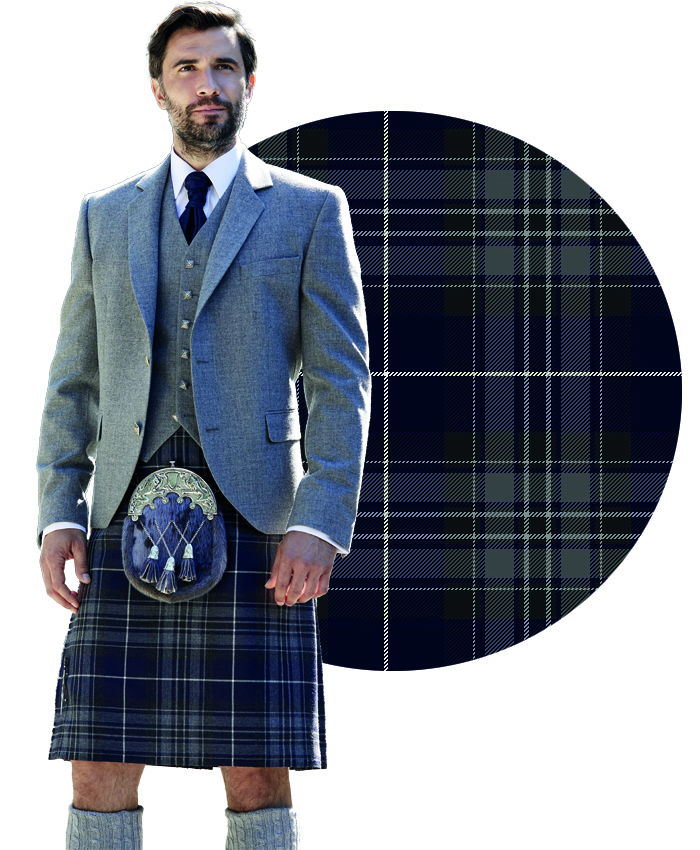 TARTAN | Midnight Granite Pride
"Our newest tartan, Midnight Granite Pride, is contemporary, sleek and made of various shades of grey with a striking navy blue, proving very popular for 2018 weddings.
It complements any outfit and our wide choice of jackets, including our new navy tweed, means customers can create several distinctive looks."
THE KILT HIRE CO.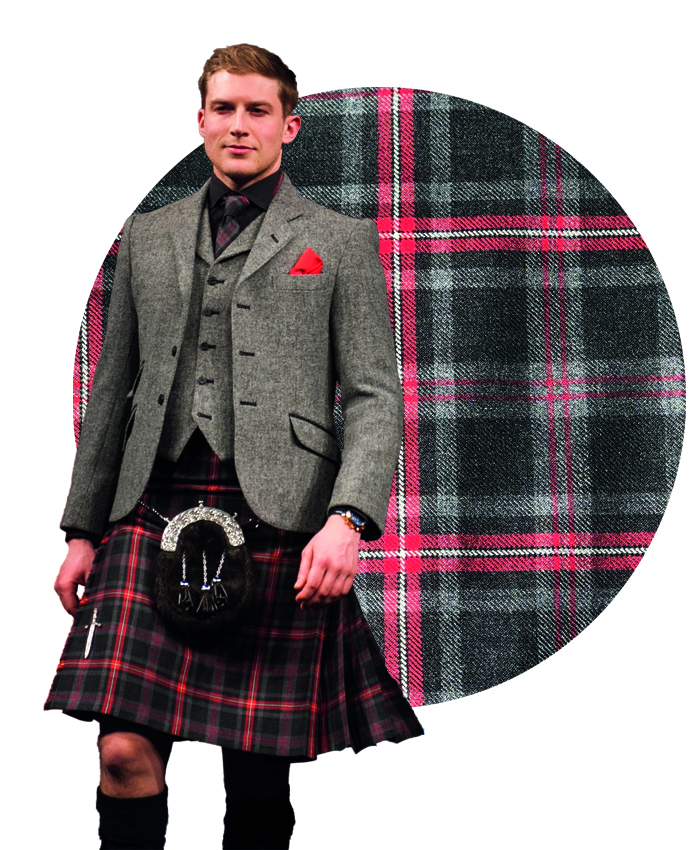 TARTAN | Hebridean Fire
"The current most popular outfit we are hiring is our brand new Harris Tweed light grey jacket and vest with our exclusive Hebridean Fire tartan."
Visit The Kilt Hire Co.'s website
KILTS 4 U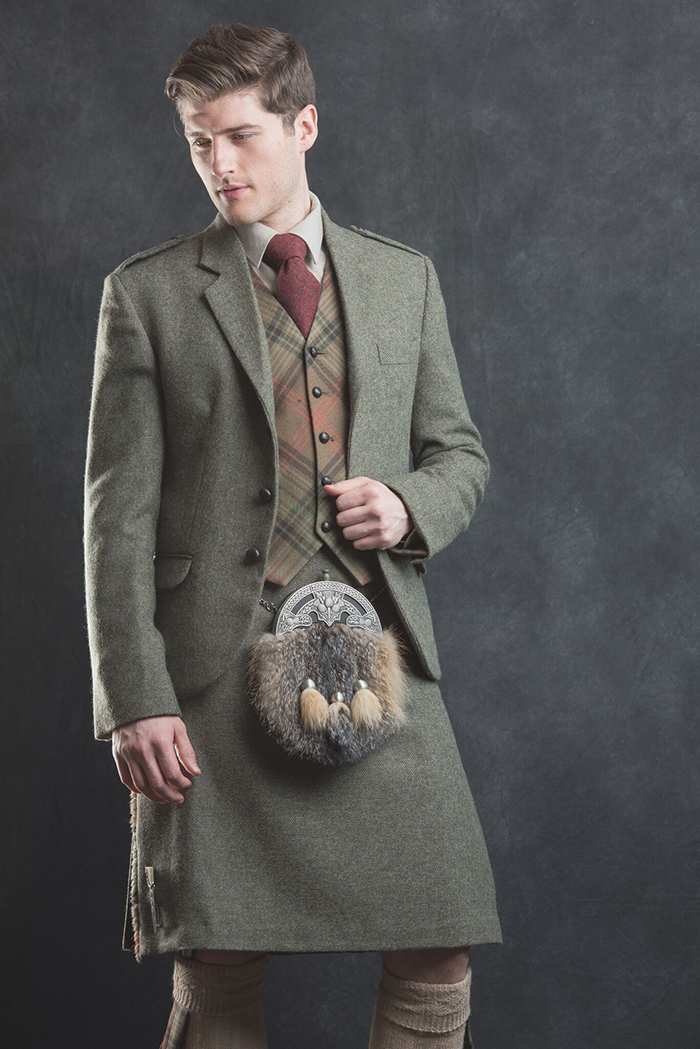 TARTAN | Old Scotland
"Our grooms are loving the Old Scotland tartan just now. The green and burgundy colour combination is very popular at the moment."
GORDON NICOLSON KILTMAKERS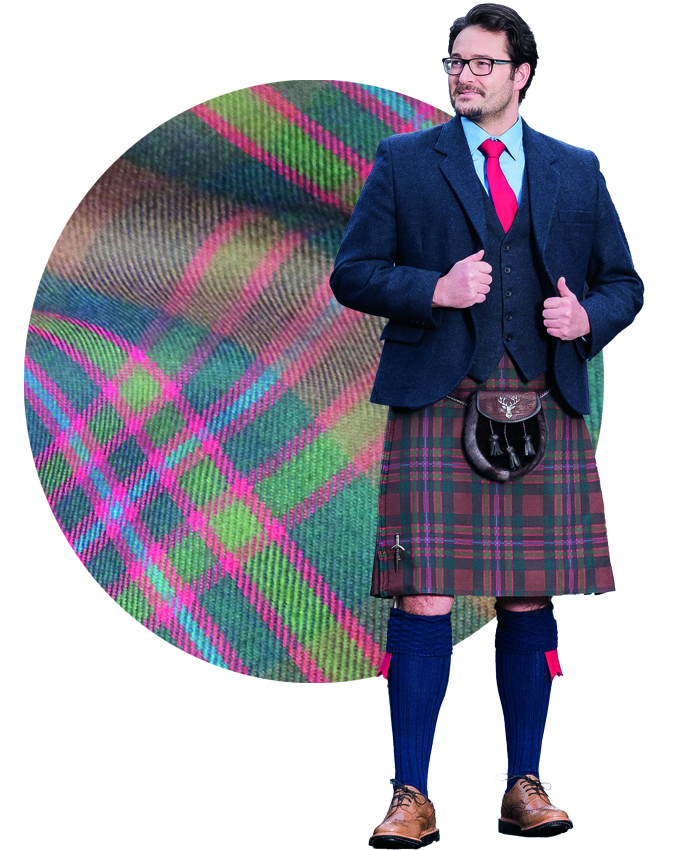 TARTAN | John Muir Way
"The John Muir Way tartan is very popular for both sale and hire at the moment.
Exclusively designed, woven and registered by Gordon Nicolson Kiltmakers, it was created to mark the opening of the John Muir Way on 21st April 2014."
Visit Gordon Nicolson Kiltmakers' website
MACGREGOR AND MACDUFF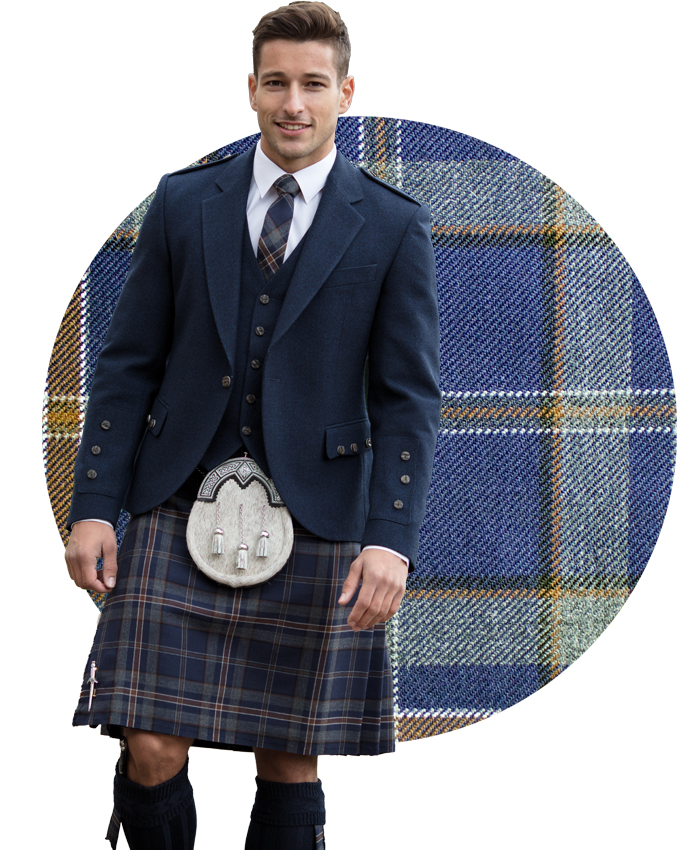 TARTAN | Arran Mist
"Our most popular tartan is our exclusive Arran Mist, paired with the Arran jacket and waistcoat. Exclusively supplied by MacGregor and MacDuff and made in Scotland from seven yards of 100% worsted wool, this tartan is available to hire or buy for your big day."
Visit MacGregor and MacDuff's website
~ HOW TO WEAR A KILT ~
Once you've got your kilt outfit, make sure you know how to actually wear it correctly.
The kilt itself should be worn around the belly, just below the ribs at the belly button, with the hem sitting between the middle and top of the knee cap.
The pleats of a kilt should always go to the back, with the fringes to your right hand side. Which tartan you choose is completely up to you, and remember, you don't need to choose a matching tartan tie – you can select a block colour that complements the tartan instead.