The best groom boxer shorts for your wedding day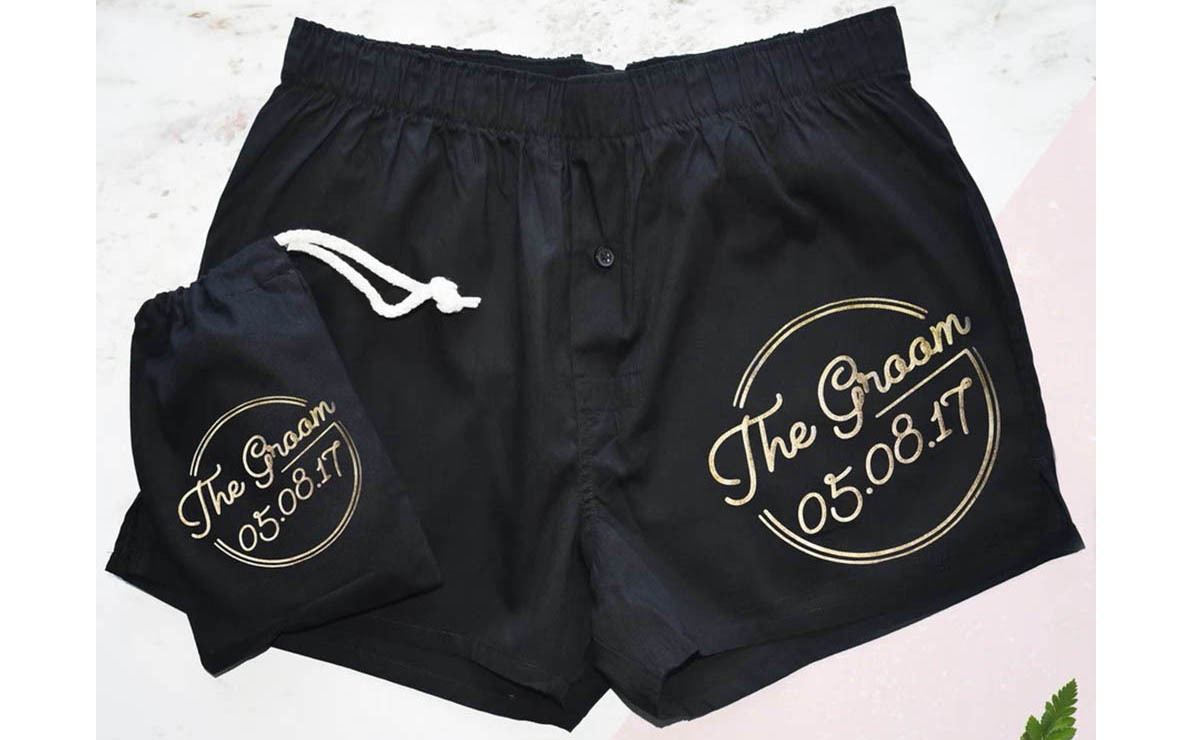 It's funny that we hear endlessly about how brides should invest in fancy lingerie for their wedding, yet never a peep about how grooms ought to make an effort with their w-day boxer shorts or briefs.
The reality of the situ for women is that many wedding dresses have built-in bra cups and most brides will opt for seamless, fuss-free knickers (for the daytime, anyway), but grooms? They'll be swaggering about in their fancy pants all day.
Undies are an oft-overlooked part of your wedding day attire, but no groom should be whipping off an expensive suit or kilt to reveal the knackered old boxer shorts he's been rocking since his student days.
A pair of faded Family Guy boxers don't exactly set the tone for an evening of romance, even if they will eventually end up on the floor.
Plus, a great set of underwear won't just please your partner – they'll make you feel confident. (Especially if your photographer decides to take some snaps while you're getting ready on the wedding morning…)
In need of inspo?
Here's our round-up of the best wedding day underwear for grooms.
Personalised groom boxer shorts and briefs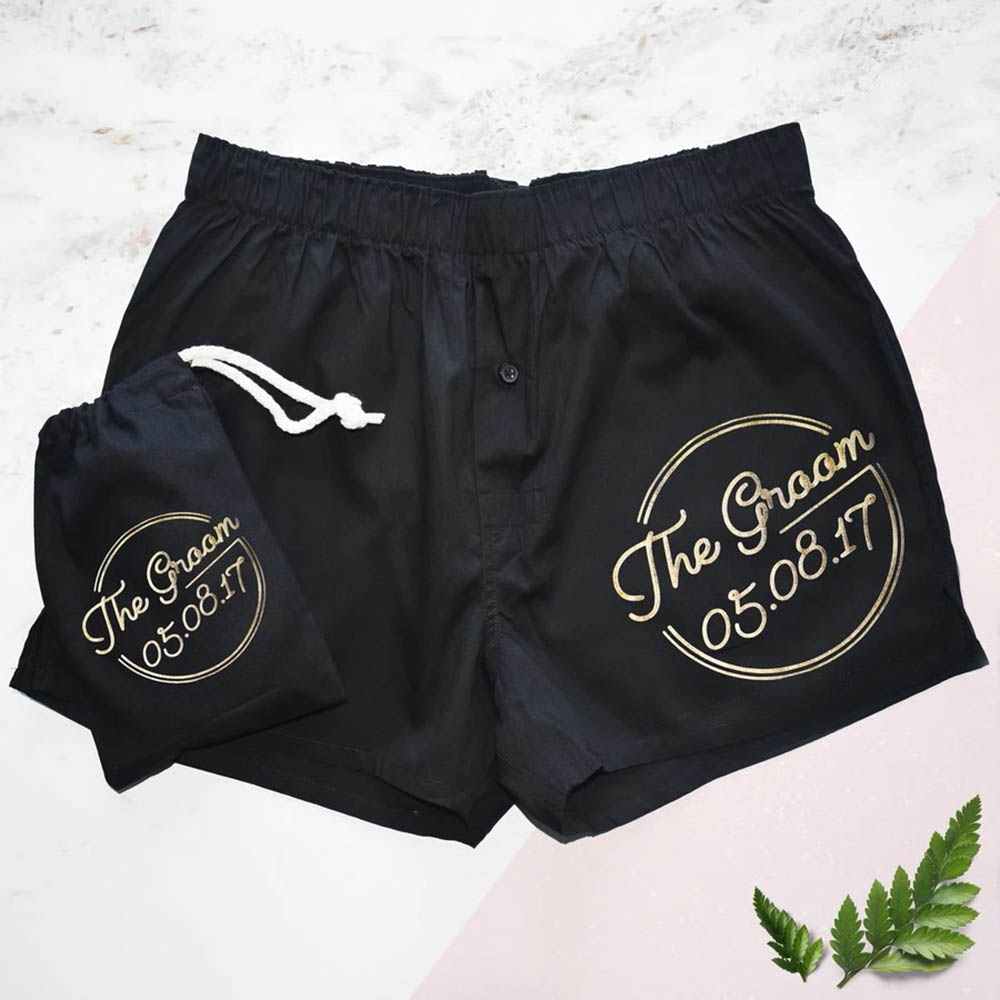 These classic cotton boxers can be personalised with your wedding date and come with a matching drawcord bag. Ideal if you'd like to give them as a gift.
Buy them now // Weasel and Stoat Groom And Date Boxer Shorts (£22) notonthehighstreet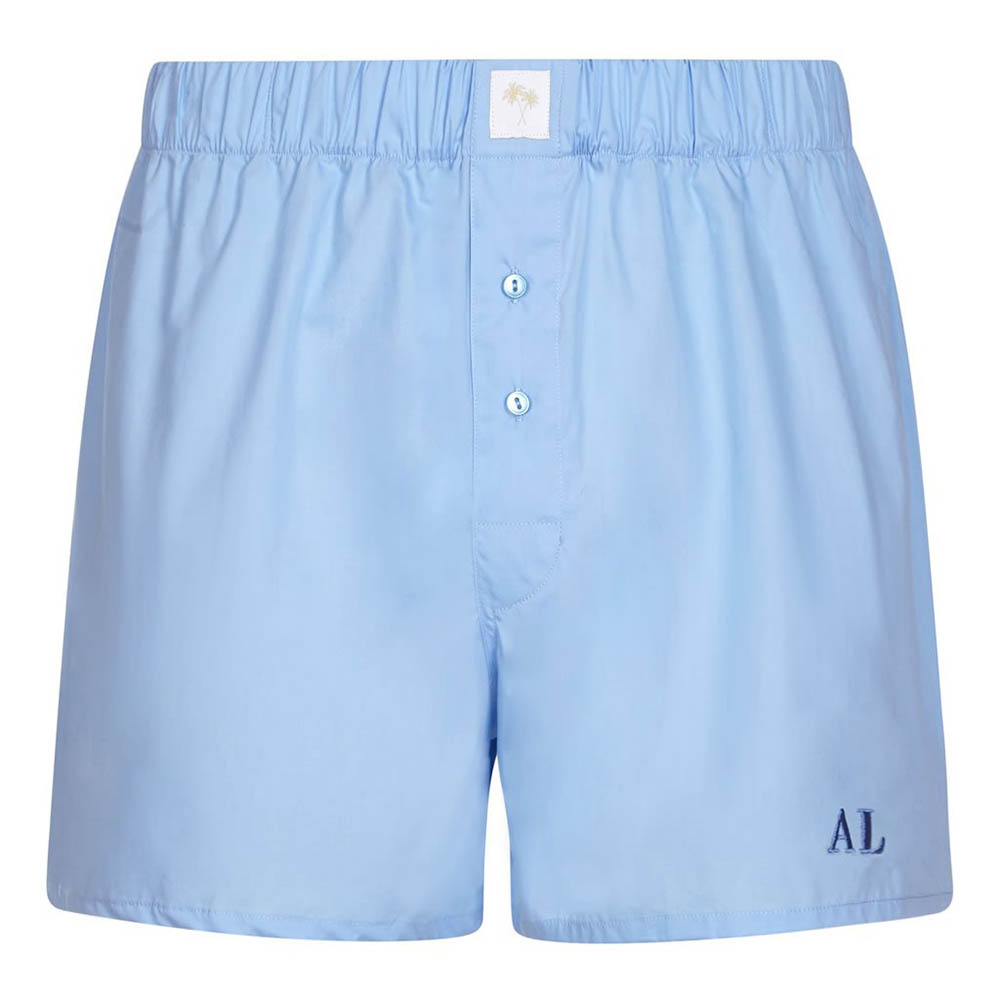 These chic monogrammed boxer shorts can be personalised with your initials for the ultimate personal touch. They come in a selection of colours and include an embroidered cotton bag.
Buy them now // Men's monogrammed personalised boxer shorts (£35) Pandora's Boxers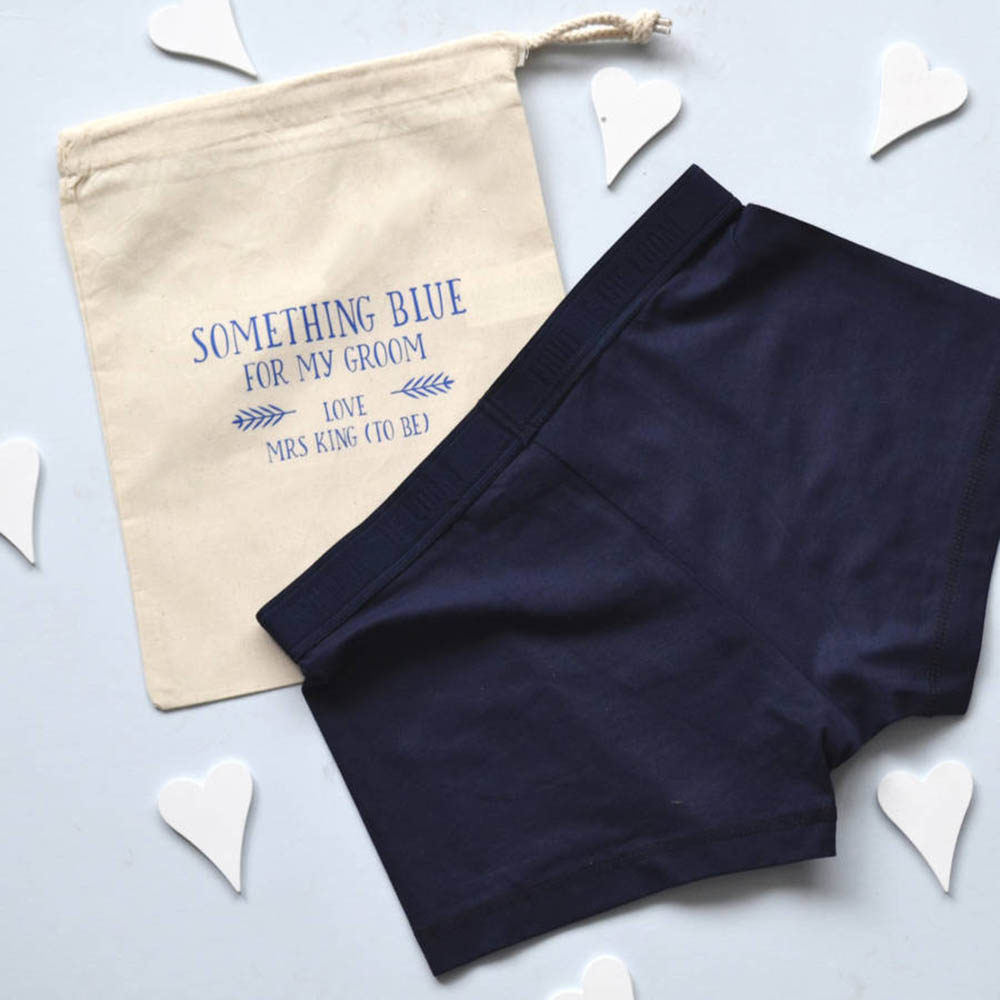 The perfect something blue, these boxer briefs come in a cotton bag which can be personalised with your name.
Buy them now // Personalised Something Blue underwear (£19) Solesmith
Designer men's wedding underwear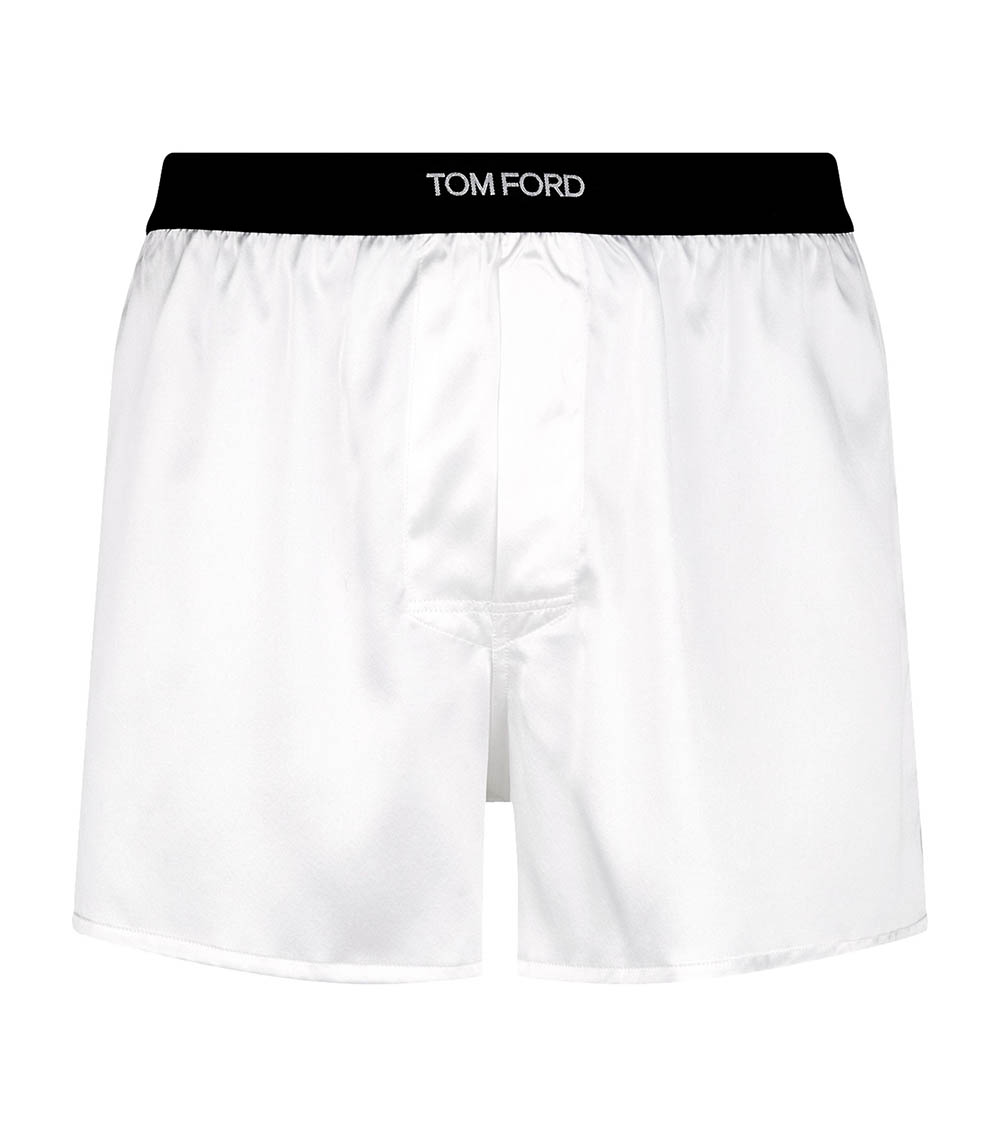 If you can't invest in Tom Ford underwear for your wedding day, when can you? These silky ivory boxers are the perfect accompaniment to a tux, if you ask us.
Buy them now // Tom Ford silk boxers (£145) Harrods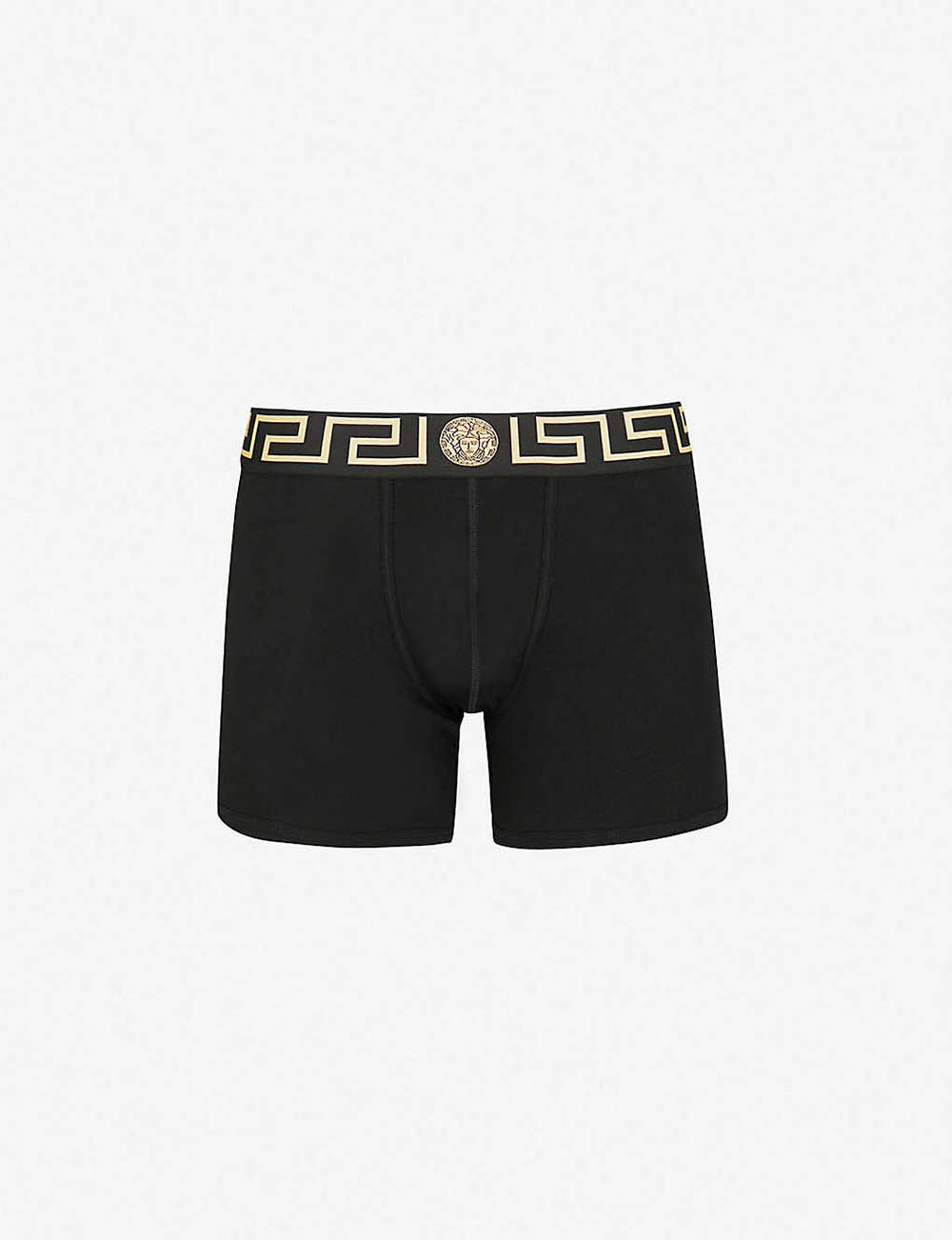 Boasting the iconic Versace logo on the waistband and a classic low-rise fit, these trunks score points for style and comfort.
Buy them now // Versace iconic classic-fit stretch trunks (£52) Selfridges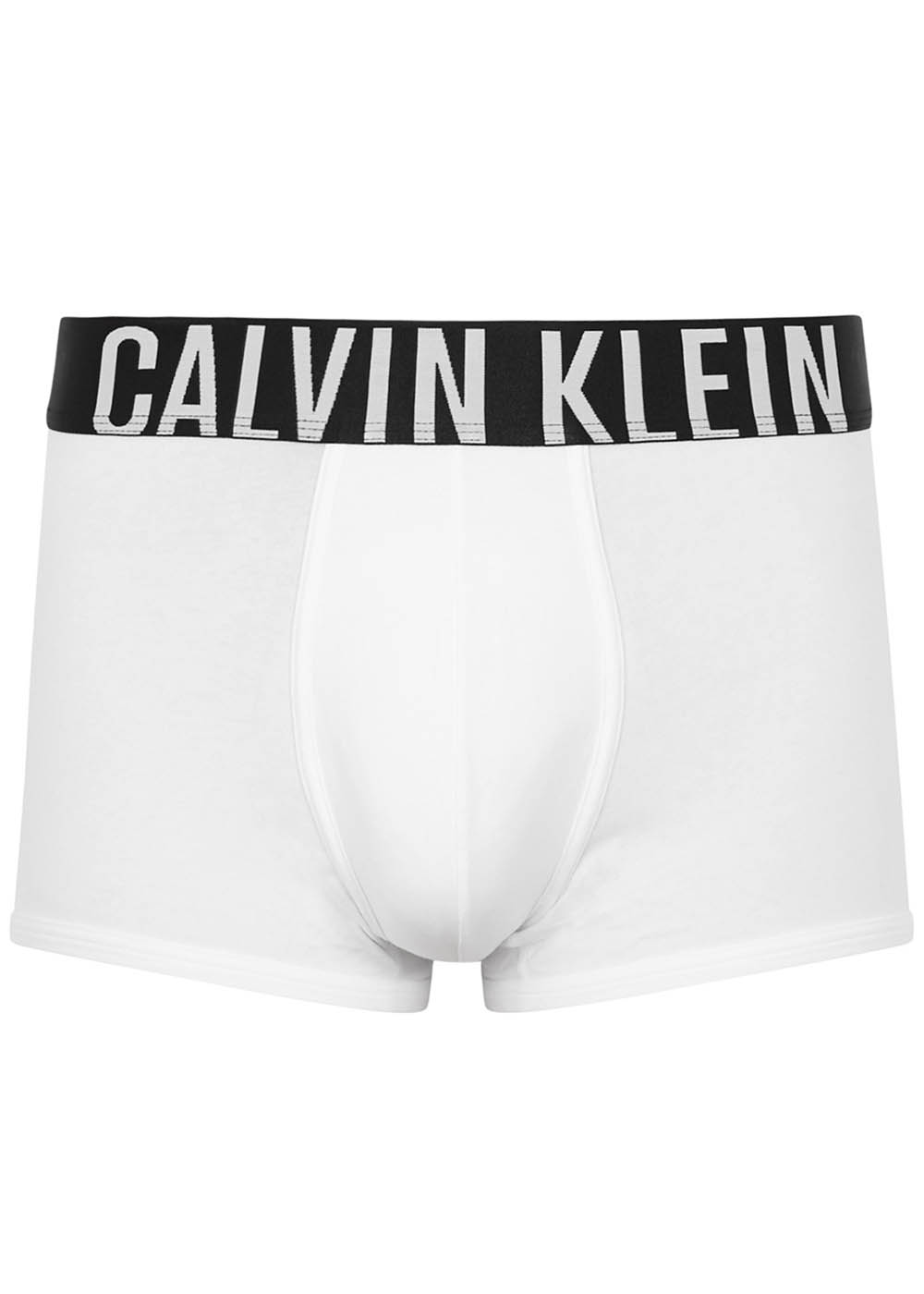 You can't go wrong with a pair of Calvin Kleins, and this pair offers an update on the classic style with a bolder waistband.
Buy them now // Calvin Klein Intense Power stretch trunks (£25) Harvey Nichols
Fun grooms' wedding pants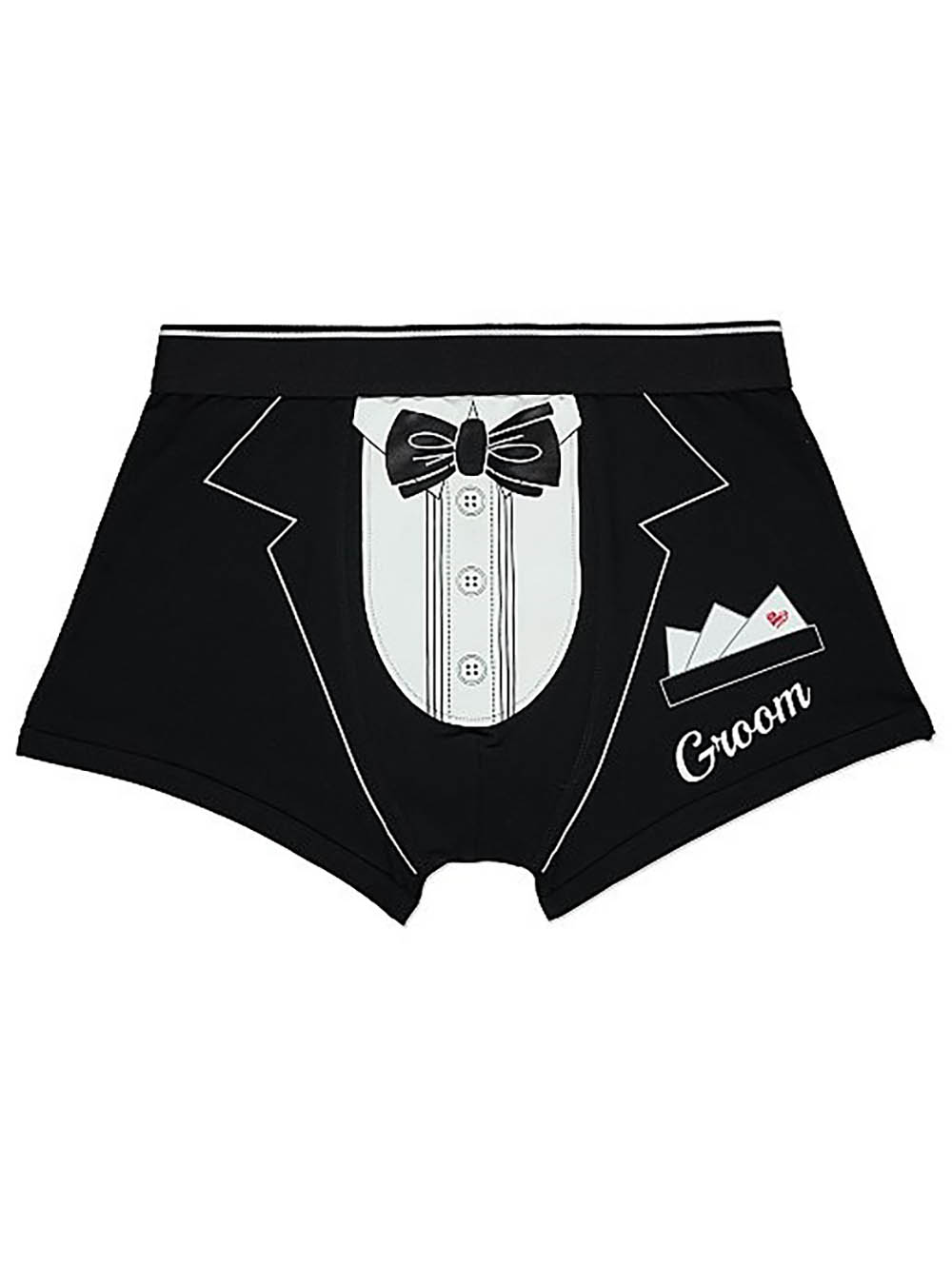 For grooms that don't take themselves too seriously, these fun boxers are guaranteed to raise a smile. They're budget-friendly too.
Buy them now // Groom bow tie trunks (£5) Asda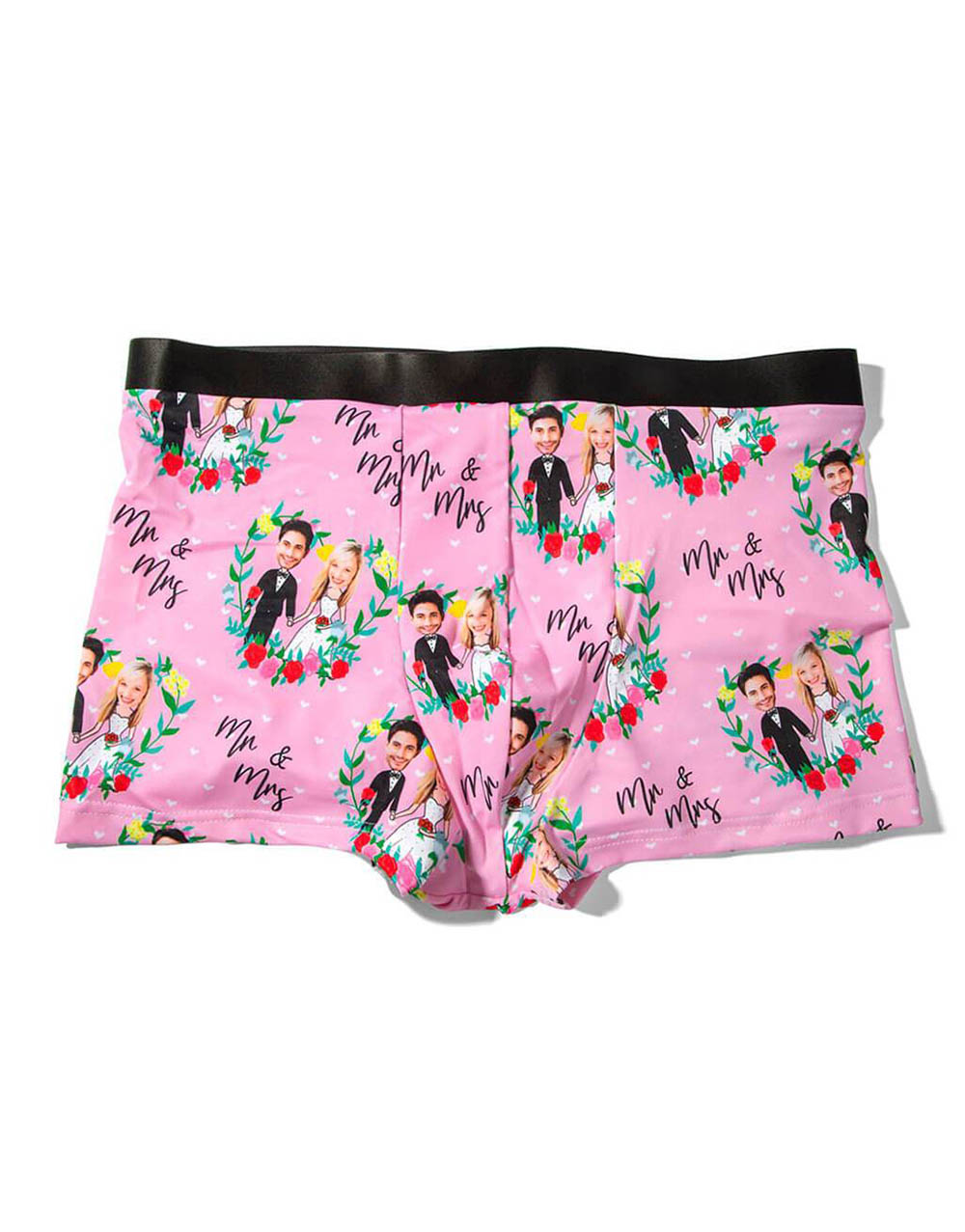 What do you mean you haven't always dreamed of having your face on a pair of pants? Now that you're getting married, you can finally make it a reality.
Buy them now // Mr & Mrs Boxers (£23.99) Supersocks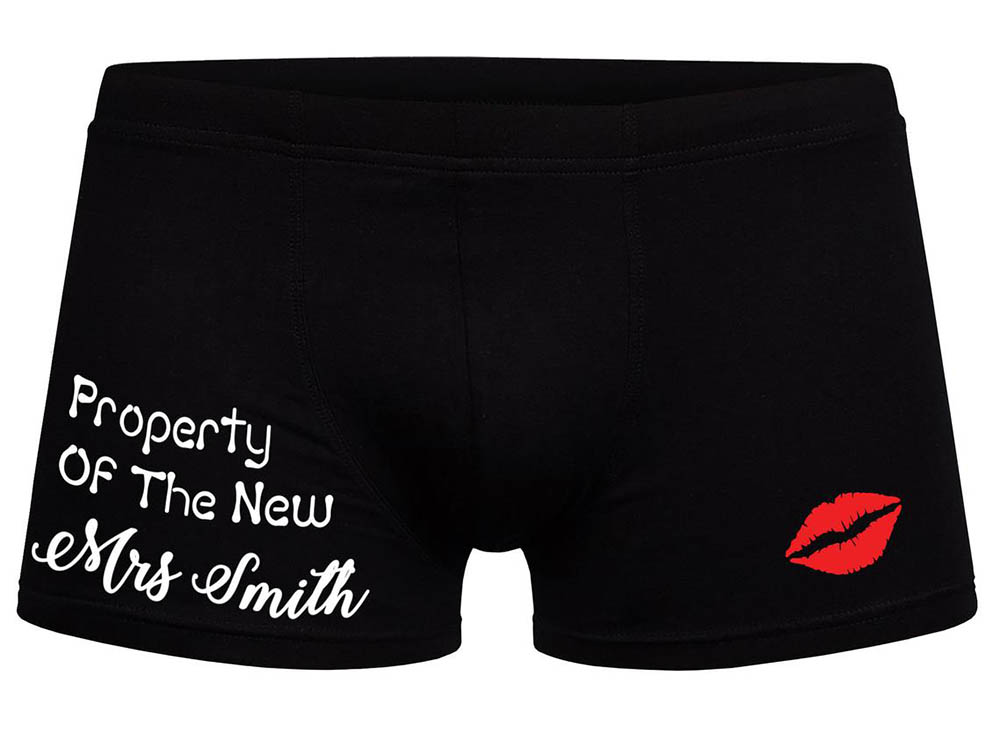 These fun customisable boxer shorts for grooms can be personalised with your name and come in two colours: black or grey.
Buy them now // Personalised wedding boxer shorts (£8.99) Etsy