Tim Maguire – Celebrate People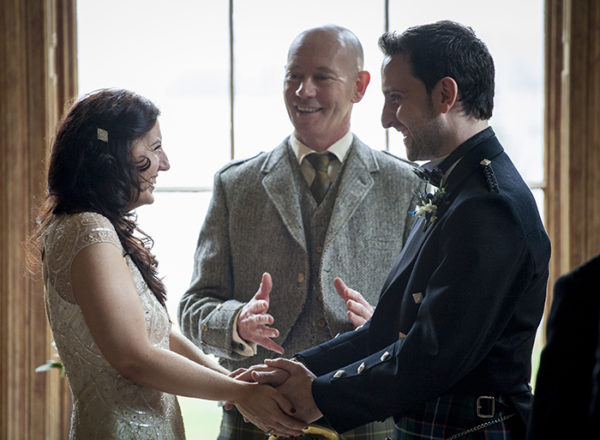 Elizabeth & Simon, Glenskirlie Castle
When it came to choosing someone to conduct our wedding, there was no contest. 
Tim is the most professional, helpful, and friendly Humanist celebrant in Scotland, and his delivery of our ceremony was just perfect. 
Elizabeth Bell
VOWS Venue Wedding Co-ordinator 2014
One of the attractions of a Humanist wedding is that you're free to say in your own words why you're here, where you're going and what you're promising, and I will help you create a ceremony that reflects who you are, and what you think and feel.
Taking the time to think about why you're getting married, and deciding what you want to tell your family and friends, is what will make your wedding so special – as so many of the couples I've married have been happy to tell me.
I'll help you make your wedding ceremony truly unique, a memory you will cherish for the rest of your lives.