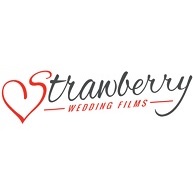 Strawberry Wedding Films brings something fresh and modern to wedding Cinematography. Our style is distinctly cinematic… turning what used to be wedding videos into wedding films.
Multiple camera angles, cutting edge equipment, fun music, and creative editing define our style.
Let's be honest, simply turning on a single camera, pressing record and handing over hours of tape simply doesn't cut it anymore.