Sharon Campbell – Celebrate People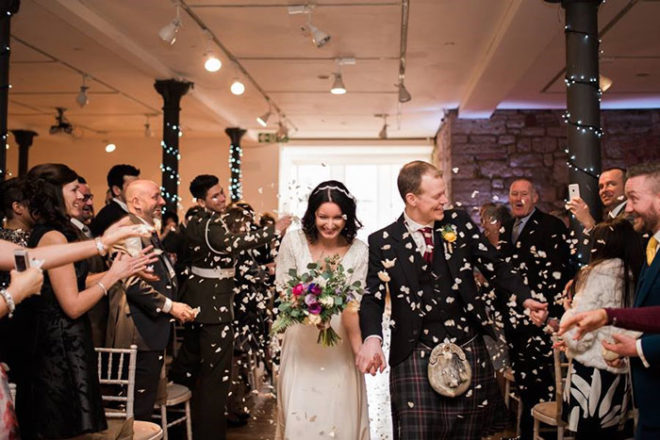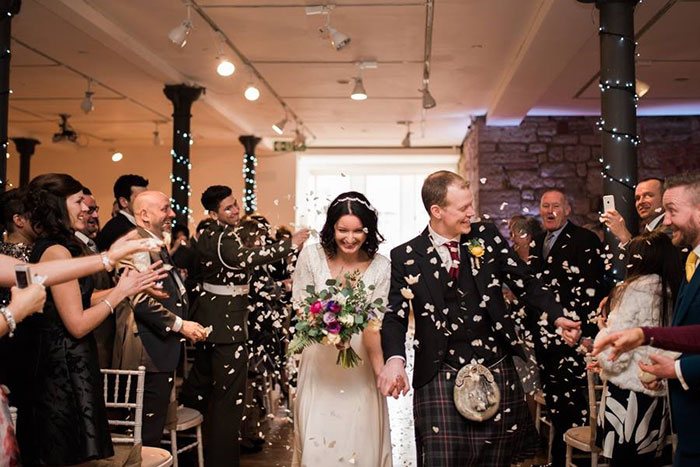 I feel very lucky to live in the beautiful city of Edinburgh. I've called it home for over 30 years now.One of the greatest joys of being a celebrant is getting to meet so many wonderful people from all walks of life.  I love creating warm and unique ceremonies that celebrate the lives of their loved ones in all their Technicolor glory.  There may be tears at a funeral but you can guarantee there will always be some laughter, too!  It's an honour to be able to help people through such emotional life events, and I love seeing the comfort and happiness on their faces when the ceremony turns out just the way they wanted it to.
Conducting weddings is, of course, a joy.  It's important that the ceremony itself is all part of the celebrations – not the boring bit that has to be endured before the fun begins!  I love creating ceremonies that reflect each individual couple – and every couple is unique.  Most importantly, I want them to feel relaxed and secure in the knowledge that they are getting married exactly the way they want to.
Becoming is celebrant is the best decision I've ever made and I have not looked back since.  I don't really consider it a job…more of a vocation.