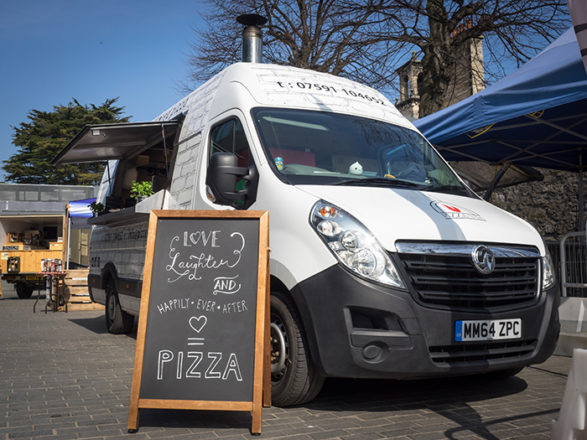 Pizza Via is a mobile wood fired pizza van that brings a little bit of Italy to you. We cook the pizza in the traditional way – in a wood fired oven – using authentic Italian ingredients wherever possible, to create a thin, crispy and flavoursome pizza.
From day one we have been true to our philosophy using only the finest Italian products. Our Italian supplier sources products for us on a weekly basis from the Italian markets to satisfy the needs of our clients, this includes our cheese and our various meats. Our sauce is very simple " crushed tomatoes and nothing else, it gives the pizza a wonderful fresh light taste and our vegetables are always the freshest and of the best quality.
At Pizza Via our dough is cooked 400+ degrees in the wood fired oven to give a wonderful light crisp texture and we only use authentic imported Italian 00 grade flour. Our bespoke mobile catering unit is designed to create a sense of theatre and allow the customer to see the pizzaiolo work the dough, add the ingredients and cook the pizza.
The unit has been specifically designed to accommodate the Bushman Wood Fired Oven and was fitted out by a specialist catering company.