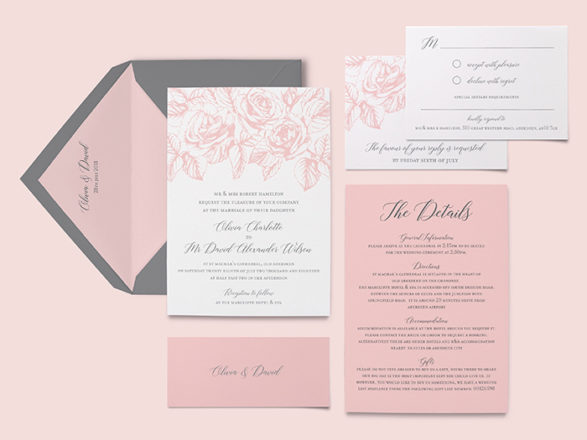 Welcome to Paperoo; a small inspired design studio founded by Vicky Forbes, that's passionate about creating stylish and beautiful wedding stationery, as unique to you as your wedding day. Based in Aberdeen, north-east Scotland, our designs are fresh, current and lovingly created to ensure your stationery is something you and your guests will want to shout out about!
We have a range of customisable designs to choose from or go bespoke and have us create something just for you. Our designs are centred on beautifully crafted graphics or hand drawn illustrations and whether you want something simple and understated or bold and vibrant, we'd would love to hear from you!
As well as your wedding invitations, Paperoo can supply all your wedding stationery requirements from Save the Date cards through to Thank You cards after your big day.