Mar Hall Golf and Spa Resort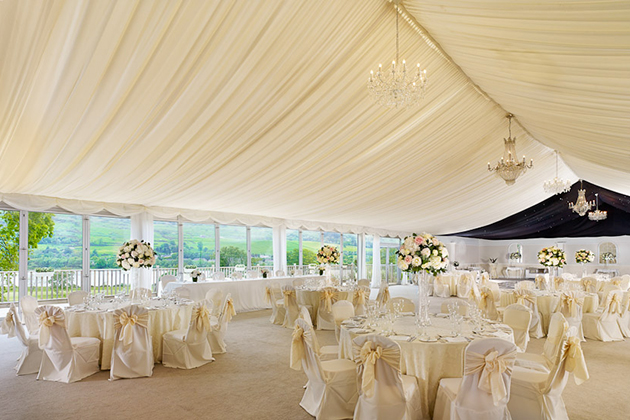 One of the top luxury wedding venues in Scotland…
So it is congratulations on your engagement! And now you will be looking for that perfect wedding venue to say 'I do'.
With a stunning and elegant environment, a Mar Hall wedding provides the perfect backdrop for your big day.
Here you can celebrate your luxury wedding at our historic hotel within stunning, lush, grounds.
Envelop yourself in the charm and grace of the beautiful Scottish countryside with glorious gardens and river views. All here at Mar Hall, one of the top luxury wedding venues in Scotland.
The perfect setting…
As you emerge from our long sweeping driveway, you will be amazed by our historic mansion which awaits.
Positioned imposingly on the banks of the River Clyde, with the Kilpatrick Hills as your backdrop, your wedding day will be set in an area of outstanding natural beauty.
Our attentive staff will greet your guests as they arrive to walk the red carpet with champagne and delicious canapés of your choice, before gathering in our Grand Hall, private rooms or our beautiful landscaped gardens.
Another of the advantages of choosing Mar Hall for your big day is our choice of wedding venues.
Whether you choose to marry in our historic grand mansion or are looking for an exclusive hire luxury wedding venue, we've got you covered.
From small romantic weddings to large exuberant celebrations, you're sure to enjoy what will be an unforgettable day in our grand mansion.