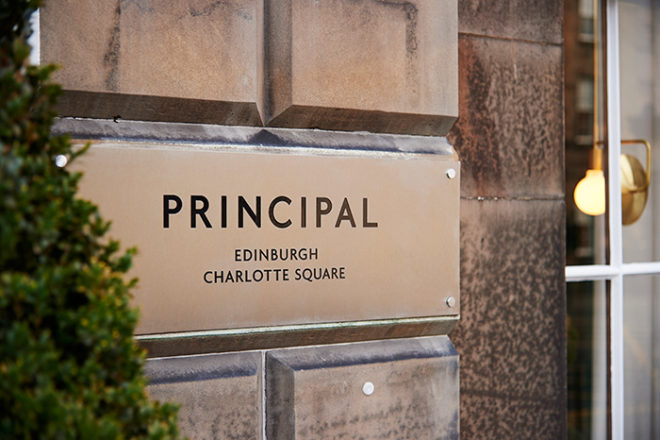 Rest assured whatever style of wedding you prefer, if you choose The Principal Edinburgh Charlotte Square, you will receive only the very highest standard of personalised service. Your wedding team, we will be on hand to assist with the preparation to your special day. You can be confident that by choosing The Principal Edinburgh Charlotte Square we will go above and beyond to make your wedding a day to remember.
With our chic hotel that breaths uniqueness through its elegant Georgian architecture and its modern dreamy secret garden in the heart of the hotel's courtyard as well as a private access to the Charlotte Square Garden providing a perfect setting for your wedding photography, The Principal Edinburgh Charlotte Square is an ideal choice for your wedding.
As a leading luxury hotel in Scotland and winner of Edinburgh's Hotel of The Year and Scottish Wedding Coordinators by VOWS we are experienced in creating wonderful memories and will ensure that your day is precisely as you wish it to be.
The hotel also boasts 199 beautifully appointed and spacious bedrooms for your guests that reflect the traditional golden age of Scottish hospitality yet relaxed atmosphere of the hotel. At the Principal Edinburgh Charlotte Square we can give your wedding guests guaranteed 15% discount off bedroom rates. Whilst our Spa offers a full range of spa treatments and our Leisure facilities include a swimming pool, gymnasium, sauna and steam room.