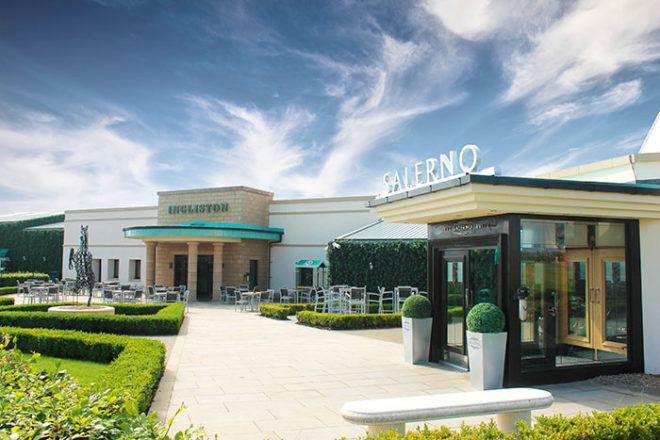 The Perfect Venue
Romance meets tasteful refinement, sophistication meets service excellence and enticing cuisine meets elegant comfort at our 5-star Country Club.
On arrival, your picture-perfect view across the water to the towering Kilpatrick Hills will be just the first thing that makes your heart joyfully miss a beat.
Magnificent surroundings, glamorous décor, luxurious accommodation, sumptuous dining prepared by our award winning chefs, an indulgent hair and beauty treatment day with a dedicated team all go towards making a wedding at Ingliston Country Club a truly unique experience.
Place yourself in the capable hands of our detail-focused professionals who shape over 200 weddings a year yet no two are ever the same. We'll do all we can to ensure your special day is everything you've ever dreamed of.
To arrange an appointment with one of our friendly Wedding Co-ordinators,
please contact our Events Team on 0845 301 1010 or by email at weddings@ingliston.com