Fuze Ceremonies – John Leo Scott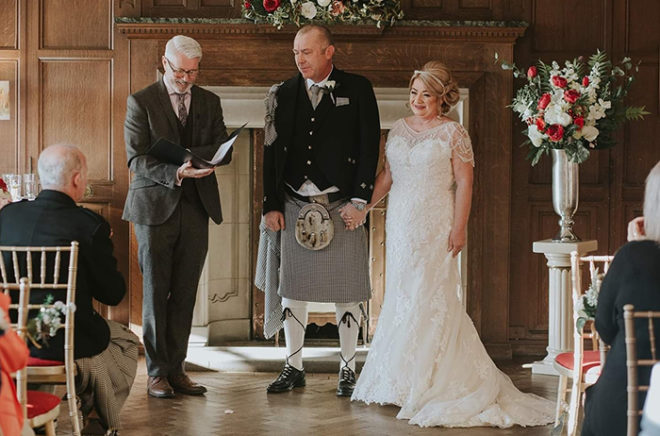 John Leo Scott decided to become a wedding celebrant two years ago and has had the unique privilege of marrying many couples throughout Scotland.
For him Marriage is a big commitment which he takes seriously and realises it takes more than love to bind a couple together.
John says "it's a wonderful job, conducting ceremonies in some of the most beautiful venues in Scotland, where the Bridal party and guests are in great spirits and I get to share the euphoria."
John is based in Ayrshire and is happy to cover Ayrshire (North, South and East), Renfrewshire and East Renfrewshire, Inverclyde, East and West Dunbartonshire, North and South Lanarkshire and the Greater Glasgow area.