Fuze Ceremonies – George McLean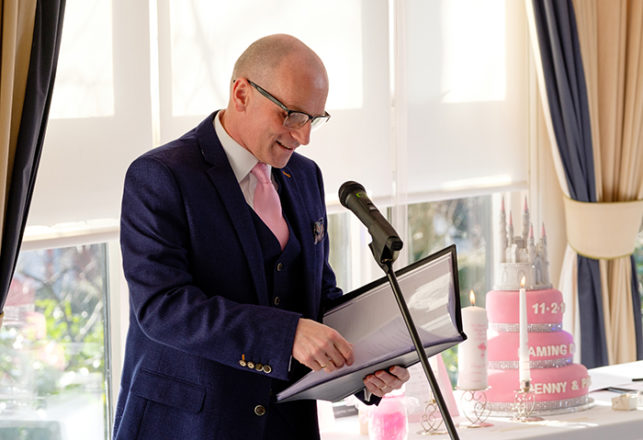 George was introduced to Humanist Wedding ceremonies when one of his daughters chose to get married using Fuze Ceremonies. He also took part in the service and performed the Hand Fasting symbolic gesture. He really enjoyed the freedom that a Humanist ceremony gives a couple, making the ceremony even more memorable for the newlyweds, family and guests. From then he was hooked and decided to become a celebrant himself.
George uses his consulting, listening and great communication skills to the max and always ensures he listens to the couple and guides them in the creation of a safe and dignified personal ceremony.
George says: "I pride myself in helping my couples to create their own perfect ceremony that showcases exactly why they are publicly committing their love for one another. Marriage is a huge commitment so it's vitally important to me that I work alongside them to achieve the most memorable of days".
George is based in Coatbridge and is happy to conduct your Wedding Ceremony in North & South Lanarkshire, Glasgow and surrounding area, West Lothian & Edinburgh, East and West Dumbarton, Ayrshire, Falkirk and Stirling areas.