Those Were The Days Vintage Bridal Boutique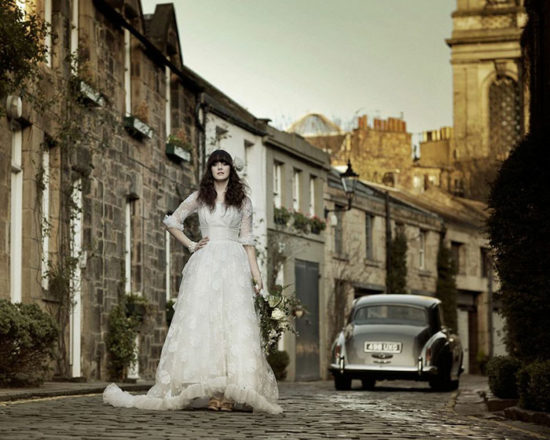 Those Were The Days Bridal, Edinburgh's only dedicated vintage bridal boutique is now open. Visit our gorgeous new boutique to see our ever changing collection of over 175 vintage wedding dresses dating from Edwardian times through to the 1990s giving you the best in bridal design from each decade.
Every dress is truly unique and our fabulous collection includes era defining styles ranging from beautiful antique lace gowns and the flapper and art deco styles of the 1920s and 1930s, to elegant 1940s gowns, New Look and glamorous styles from the 1950s, 1960s minis, suits and gowns, 1970s bohemia through to 1980s and 1990s sleek styles. We also have a collection of vintage bridal accessories including veils, tiaras, headpieces, handbags, furs and jewellery.
Our gowns and accessories are chosen because they are beautiful, unique and wonderful examples of each era's style.  Internationally sourced, all items are expertly cleaned and restored to their original condition and because of the high quality of design, fabric and craftsmanship your dress will become part of your own family history.
We'd love to help you find your dream dress so invite you to arrange an appointment to visit our boutique.