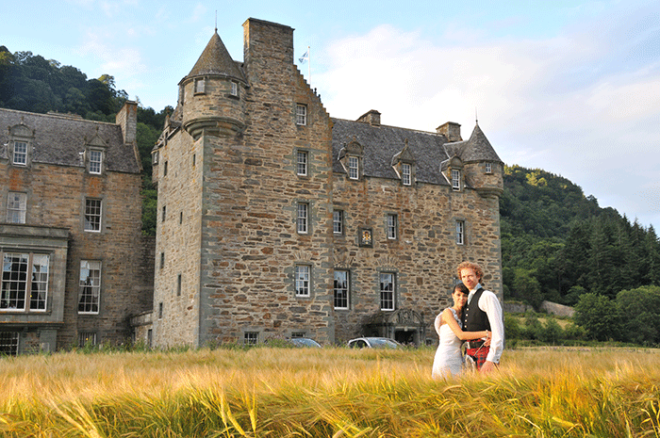 Castle Menzies is a spectacular sixteenth century Scottish castle wedding venue and an ideal location for weddings and parties. We provide a prestigious, historic and flexible venue.
Well located in beautiful Perthshire, Castle Menzies stands just north of the River Tay at Weem on the B846, one and half miles from Aberfeldy. We are approximately 1.5 hours from Edinburgh by car, just a few minutes off the A9.
We are delighted to be able to accommodate both small & intimate or larger weddings. We are licenced for civil and religious wedding ceremonies in the Dewar Room and Main Hall.
As well as the grandeur of its exterior and its main rooms, which have Georgian and Victorian styles, Castle Menzies also offers many interesting and unusual nooks and crannies as you would expect in a 16th Century castle. We also have a wide spiral staircase, well lit by natural light. It's a Photographers dream!
We do our utmost to cater for your every wish.