Your wedding stationery checklist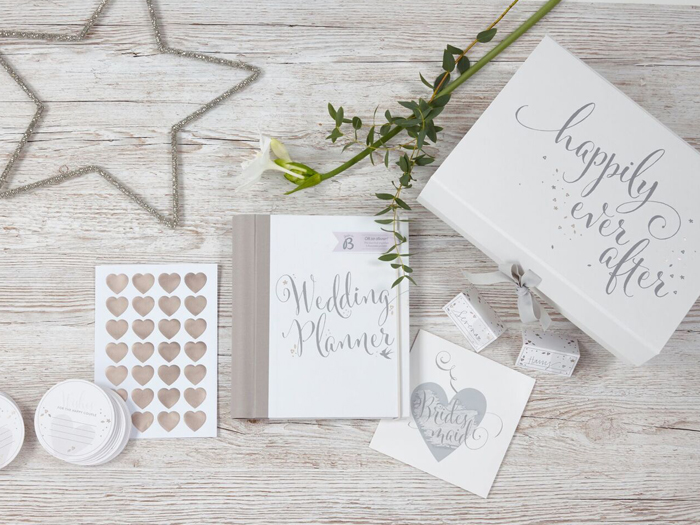 From simple save the dates to pleasing placards, here's our checklist guide to wedding stationery.
3-6 months before
If you're a creative type then your first urge may be to leg it to Hobbycraft, but this is far from being the easy route.
An experienced professional will ensure everything is consistent and cut with precision. They can also advise on the proper etiquette of invitation wording or what to include on your order of service.
Lindsay from SixpennyBlue advises that you order your stationery around six months before the wedding.
Cost of wedding stationery
As with any wedding supplier, it's important to scout around for someone that suits your style and budget.  We estimate you should prepare to spend around £200+.
Our directory of stationery designers is a great starting point, while wedding fairs provide an excellent opportunity to chat to the designers and see the stationery up close.
What to ask your wedding stationery designer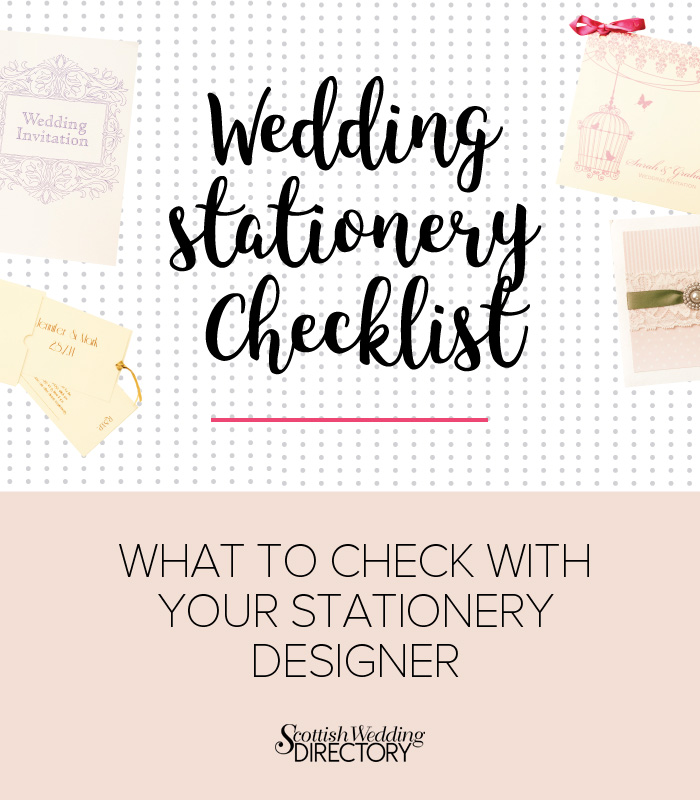 Prepare for your first meeting with your stationer by having a think about what you'll actually need.
---
Types of wedding stationery
Save The Dates are useful for overseas guests
Evening guests will require separate invitations to all-day guests
Orders of service are particularly helpful if your ceremony will include hymns or prayers
Menus, placecards, table number cards and table plans are essential for any wedding meal
---
It's also a good idea to work out what you want your stationery to look like before you meet with your designer.
Consider whether your day will be formal or informal. Think about the colour scheme of your day and whether you'd like to include anything that reflects your lifestyle or personalities.
Sarah O'Neill Designs finds that designs combining the national flowers of countries within the UK and Ireland " like the thistle and rose" are very popular.
Images and colour swatches are helpful in conveying what you'd like so be sure to bring them with you. Alternatively, email a link of your Pinterest board if you have one.
Most couples tweak a design that the stationer already offers to suit their wedding, but you'll often have the option to have a bespoke design made from scratch.
Top tip: You can ask your bridesmaids to give you a hand with writing your invitations!
Check out our online directory!