Neilsart Wedding Caricatures now offers personalised caricature wedding stationary!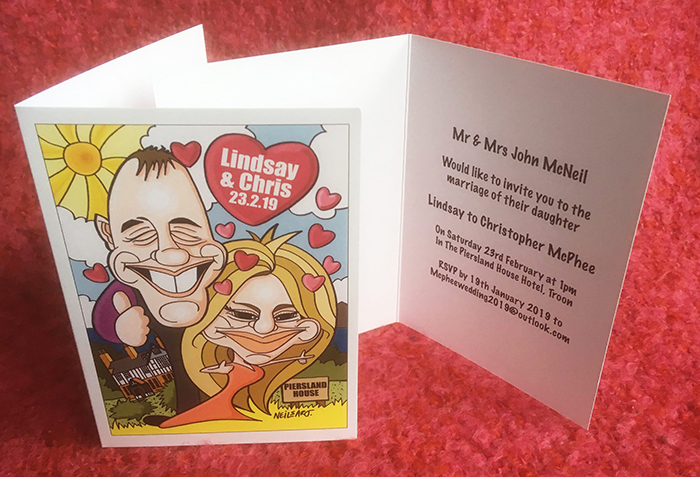 Neilsart Wedding Caricature now offers personalised caricature wedding stationery, and he's got some fab discounts to celebrate the launch! Here are all the details…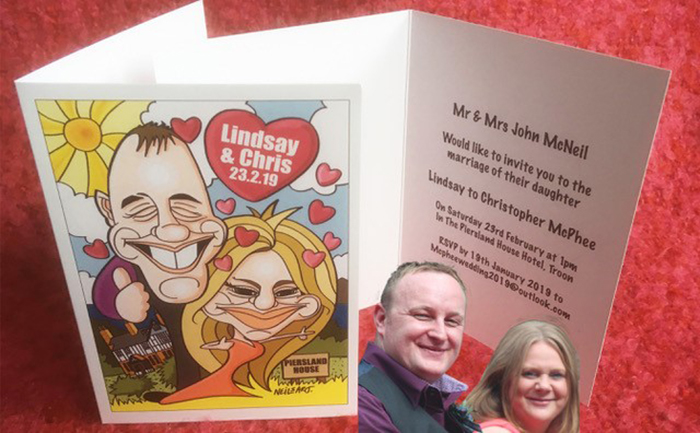 Neil is not only a pro at caricatures, he's also a pro when it comes to working weddings, providing fun and quirky entertainment that fits into the couple's plan for their day.
Now as well as on the spot caricatures to help break the ice and get your guests laughing during your drinks and evening reception, he's also offering personalised caricature wedding stationery.
You'll receive a colour caricature of your and your partner to use on all your wedding stationery, from invitations and tablecards to the guest signing board.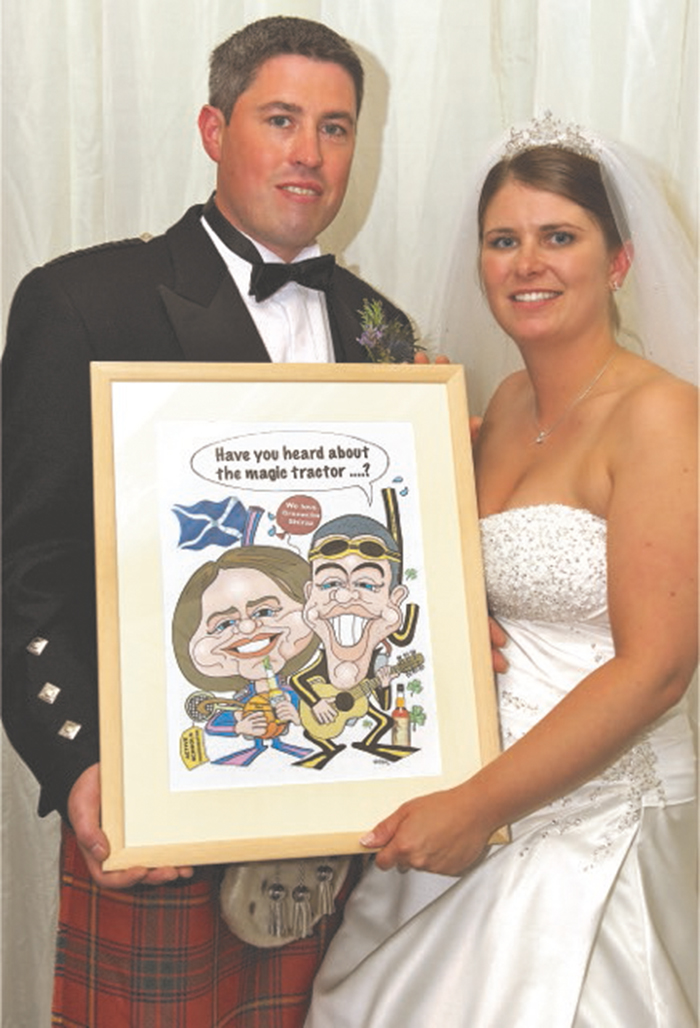 How it works
To get your personalised stationery, all you need to do is supply pictures of you both to Neil.
He'll use this to create a colour caricature which can be used as artwork in wedding invites, table cards, a table plan, a guest signing board and your order of service.
Neil will organise all this for you once you've told him what stationery you're looking for, printing the final products and then arranging for them to be delivered direct to your door.
A5 wedding invites start at £385, including your caricature and 50 printed cards and envelopes. You'll also receive your caricature as an A3 print for framing as a memento of your wedding day.
Take advantage of discounts
To celebrate the launch of his new caricature wedding stationery, Neilsart Wedding Caricatures is running some special discounts and offers!
Book the above package (£385) and Neil's on the spot service (where he comes along to the drinks reception to provide live caricatures for guests) and you'll get a 20% discount.
Or, get a 15% discount to the overall price if you also commission a colour caricature and book on the spot caricatures for your wedding reception.
For more info, Ts & Cs, and to book this special discount, email Neil directly for a friendly chat!
t. 07967 910388 | e. info@neilsart.co.uk
Read reviews for Neilsart Wedding Caricatures