Barry Talks… Designing Your Own Wedding Stationery
As the wedding draws ever closer, Groom-to-be and graphic designer Barry discusses the positives and pitfalls of designing your own wedding stationery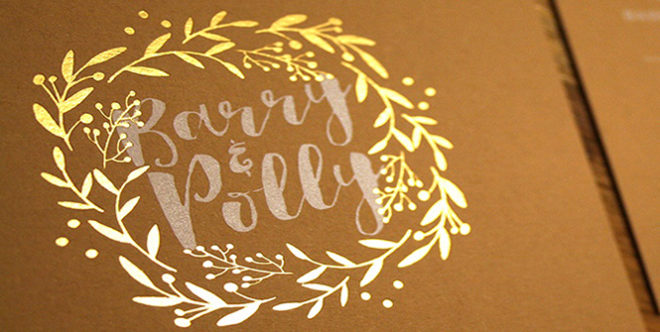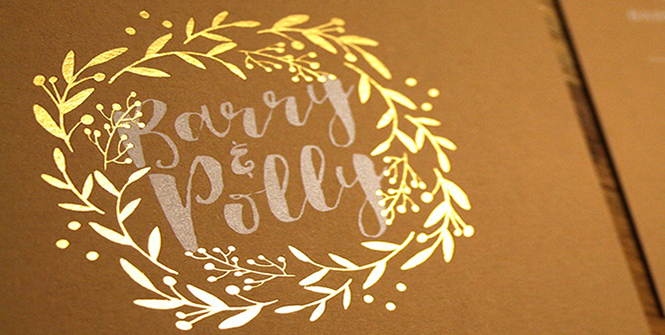 After plying my trade as a Graphic Designer (or colouring-in as my friends like to call it) for the past 10 years, I was never going to be at ease with someone else designing my wedding stationery.
Being involved in branding and logo design on a day-to-day basis gave me a rare opportunity to create something personal to us as a couple.
Having previously designed wedding stationery for friends, I realised that surprisingly, I actually quite enjoyed it so there was no doubt in my mind that I'd be creating the stationery for our wedding.
The design process involved a fair amount of procrastination in truth. As most designers will tell you, creating something for yourself is a difficult task and often results in a fair amount of stress. As part of my job I get to work with lots of great suppliers so I had a rough idea from the get go of what I wanted our personal stationery to look like.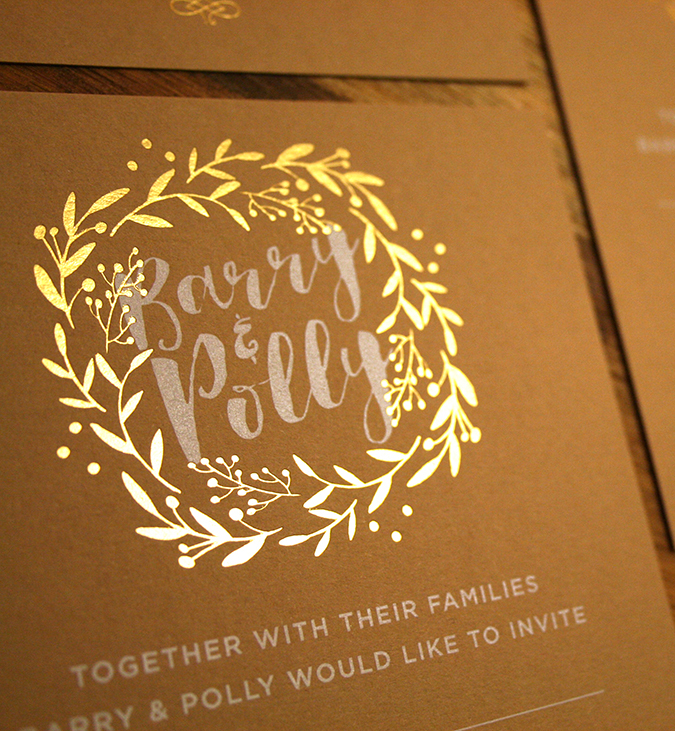 The final design reflects our overall rustic theme of contemporary woodland winter wedding with brown kraft style paper, stamps and some subtle Christmas flourishes thrown in. We also designed a logo, which will underpin the whole wedding theme, creating consistency and adding to the atmosphere of the day.
When sourcing all of the elements, my experience in this field was invaluable. The paper and envelopes were matching stock bought from the fabulous GF Smith. On the paper, we printed using white ink, which is a relatively new technique, and finished it off with some fancy gold foiling.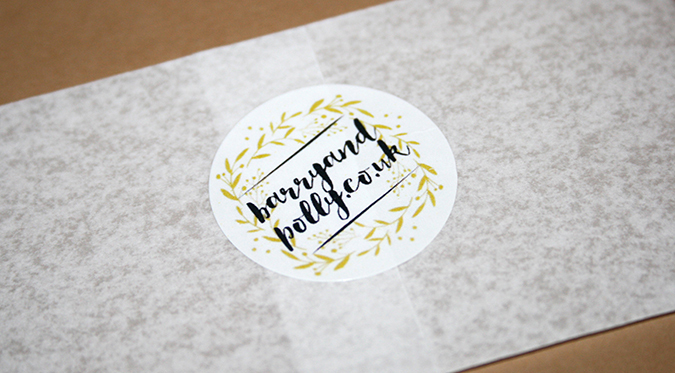 The pack was held together by a frosted tracing paper bellyband, which, alongside the gold foiling, was the perfect nod to Christmas. We made a little sticker to hold the bellyband together and promote our website, where friends and family could go online to find out more about the wedding or RSVP quickly and easily. We sourced a custom logo stamp from The English Stamp Company to add a personal finishing touch.
Designing our own stationary certainly wasn't the easy option. I'm writing this with my designer hat on, but I think unless you are some form of creative, you should always look to someone who already possesses some skills in this area to help you out. Being a designer you have to be confident in your printer to deliver exactly what you want and be heavily involved in the whole process from start to finish.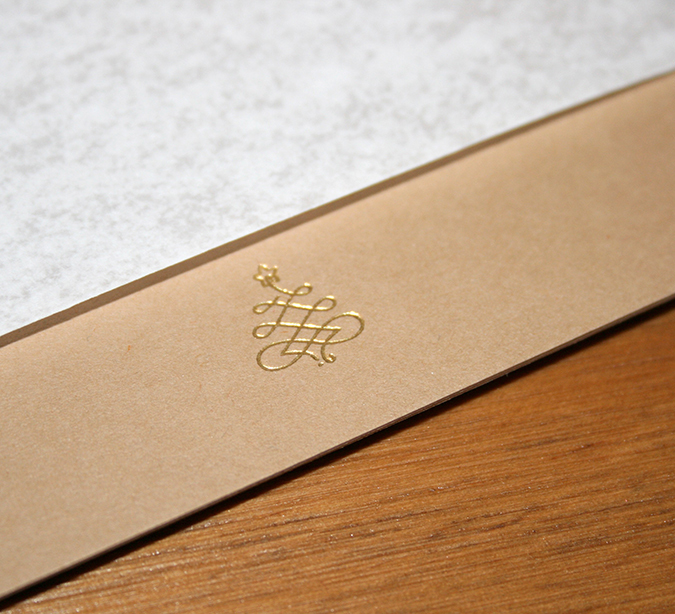 With the type of finish we were going for, the project needed to be managed carefully. In our case, creating the bespoke designs probably ended up being more expensive than simply buying predesigned stationery simply because we went to town with all the fancy papers, envelopes, printing and finishing techniques.
This design project was an excuse for me to go a bit wild and try to make something really special for our big day, and it was totally worth it for all the amazing comments we have since received from guests!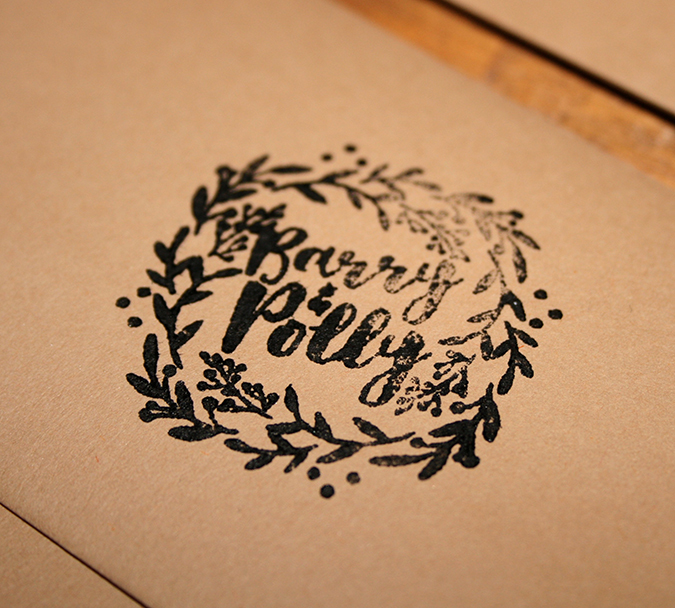 There are lots of good independent creative designers out there who specialise the creation of great looking wedding stationery, so looking into a custom design that way might be the perfect way to capture something unique without all of the additional stress.
It is such an important element, the one that informs guests about wedding details and introduces the theme. This is your big day after all, so why not put as much love and attention into your invites as you do your flowers or dress?