6 cool table plans from real Scottish weddings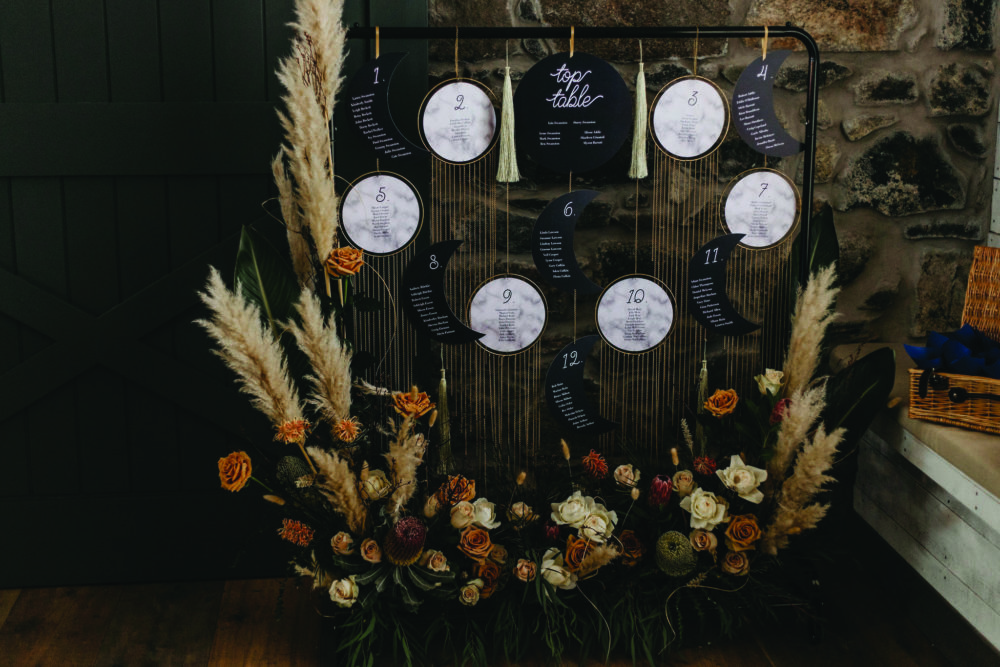 ~ OUR FAVOURITE THINGS ~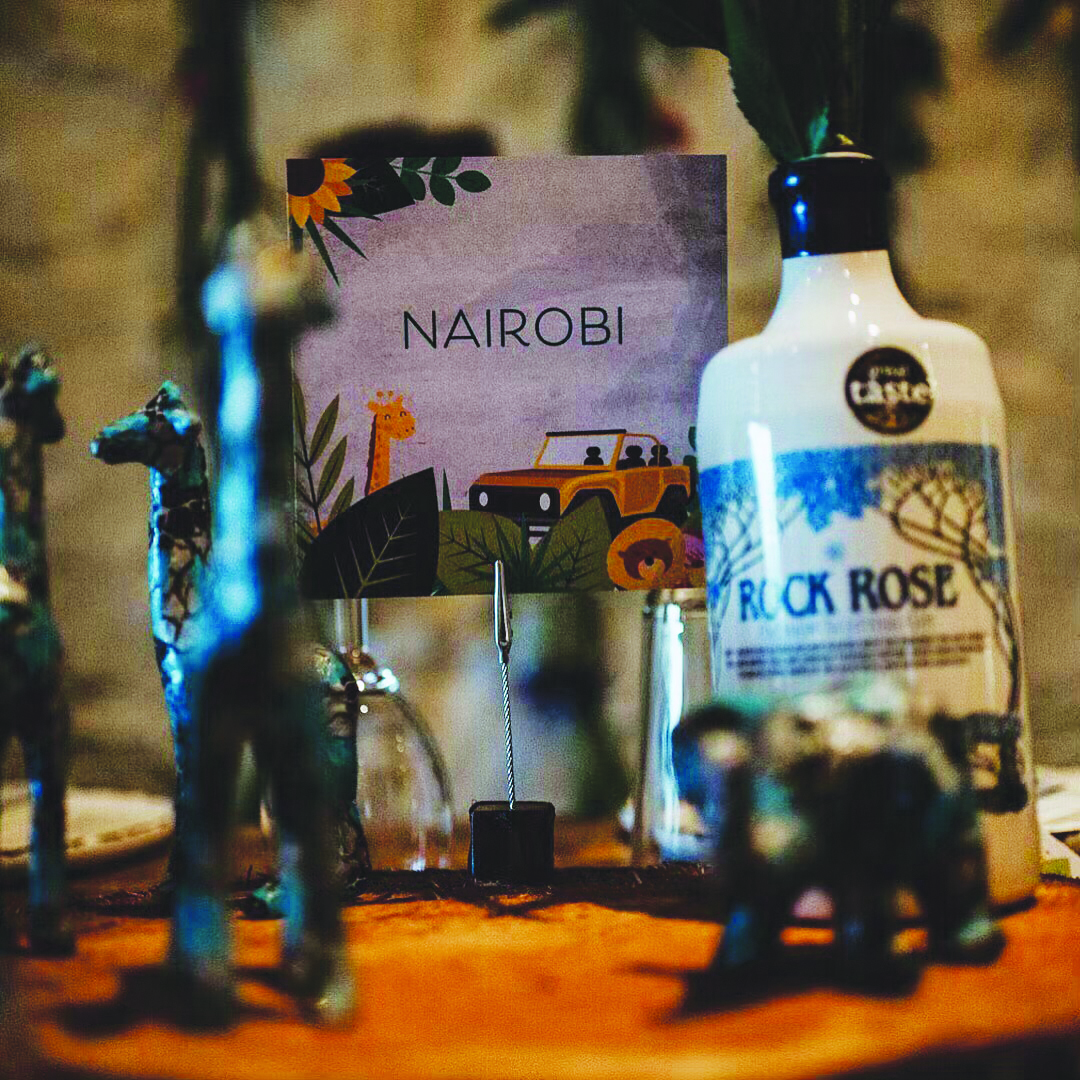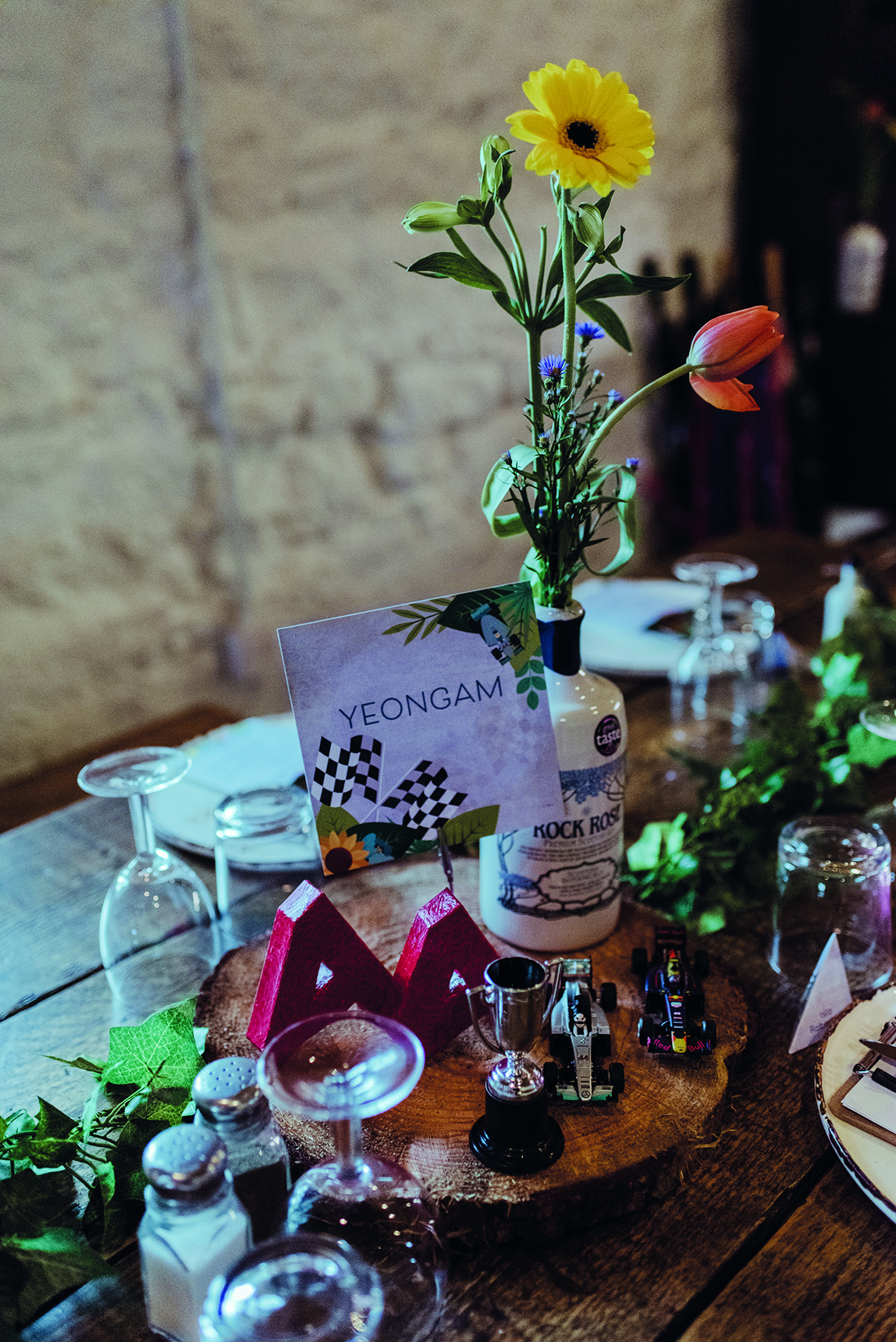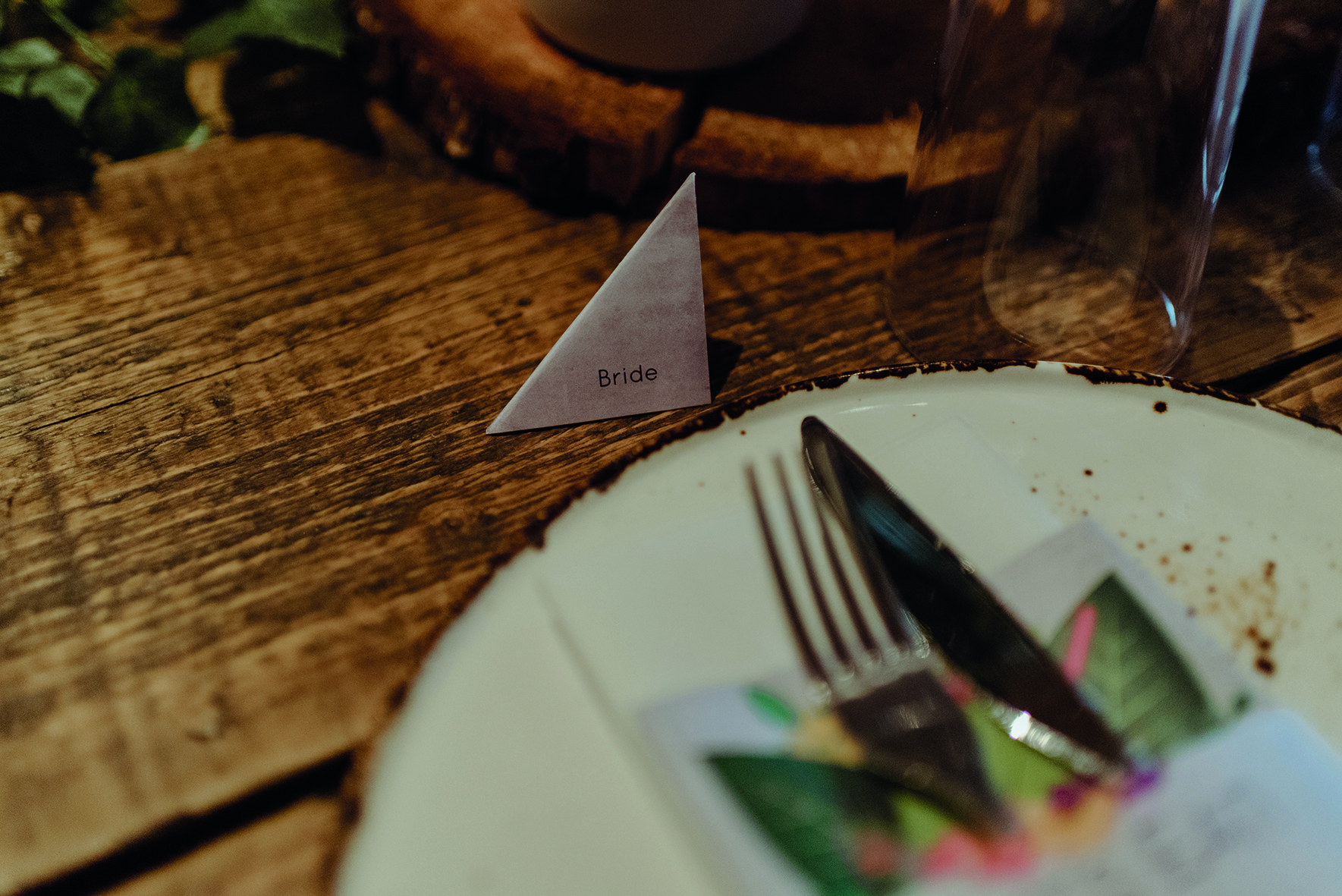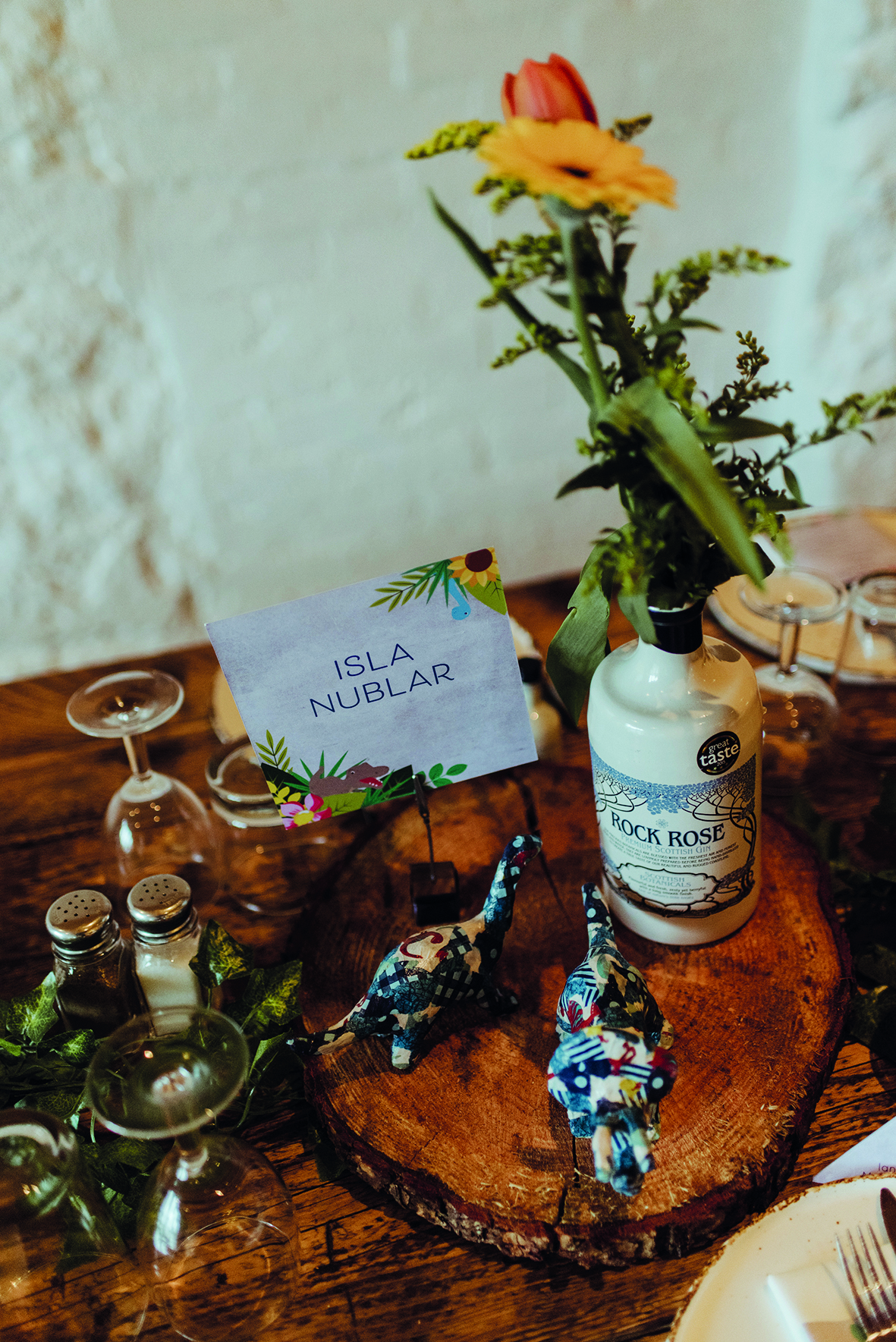 IMAGES | Neil Thomas Douglas 
"We decided not to have a theme per-se – our table plan was a combination of real and fictional locations from both of our favourite things," says Claire, who married Scott in The Barn at Dalduff Farm.
The bride worked with Origami Fox to create a seating plan that showcased her and her husband's passions: Formula 1, Harry Potter, Star Wars, Jurassic Park, and giraffes!
How's that for an unexpected touch?
"We are total opposites personality-wise, but sharing an interest in the things we chose let our personalities shine through," smiles Claire.
~ FIRST THINGS FIRST ~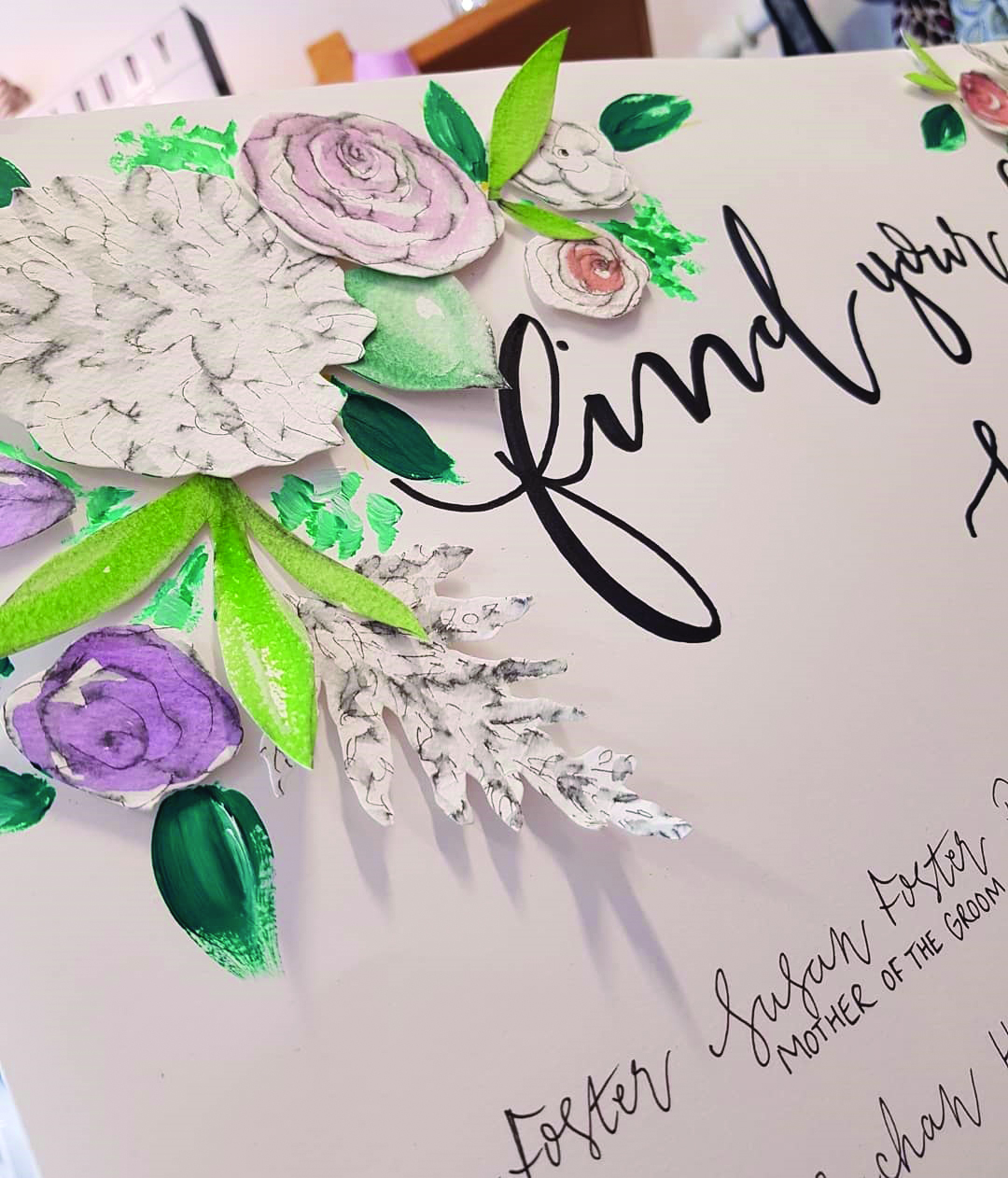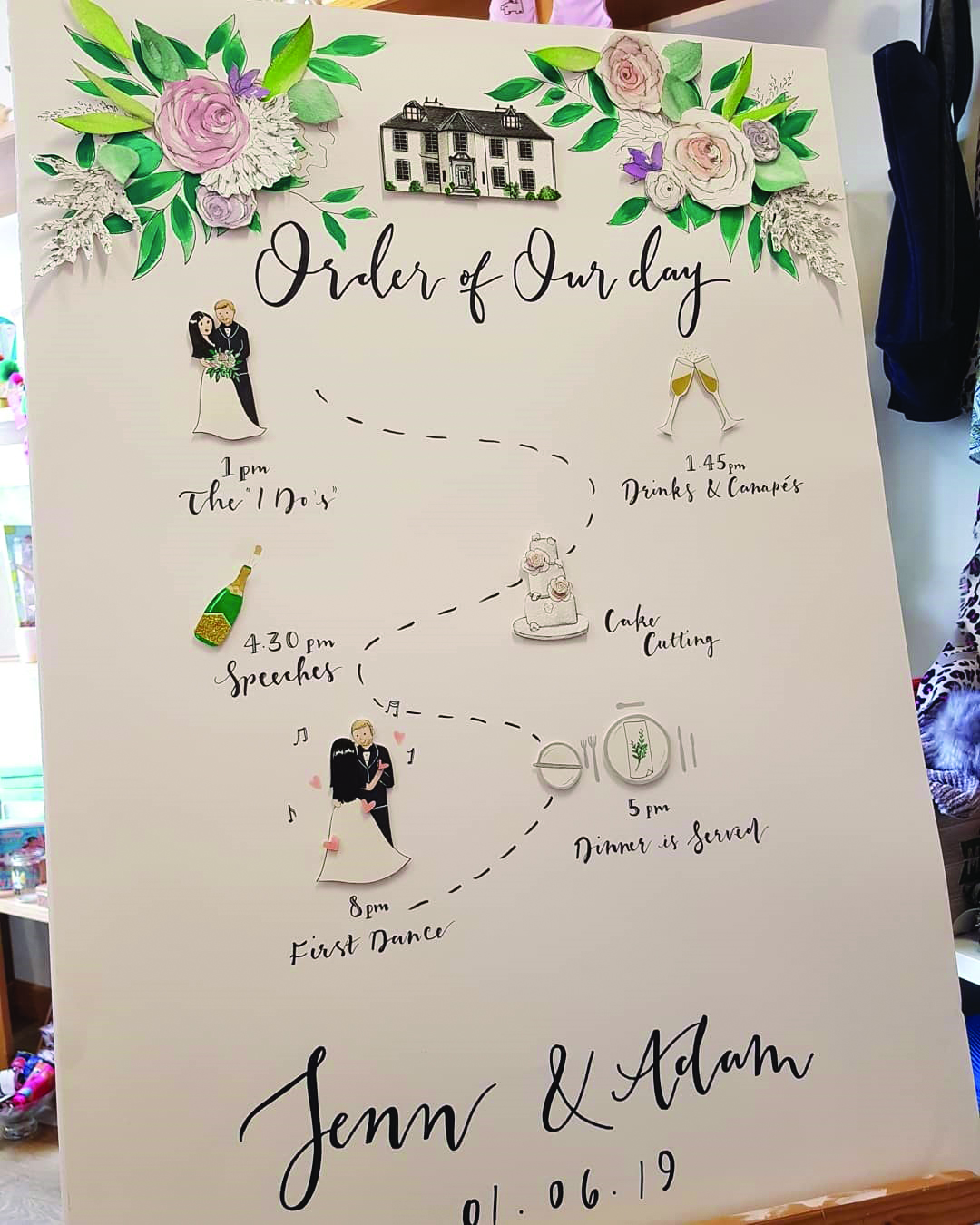 When they got married at Banchory Lodge in Aberdeenshire, Jennifer and Adam took their guests on a journey of their romance with their 'Find Your Seat' table plan, expertly illustrated by Amy Singer Art.
Each table was named after one of the couple's 'firsts' – from their first holiday to their first house – and accompanied by a tiny, foam-mounted illustration that gave the images a storybook feel.
"We love the illustrations as they are something we can reuse.
We'll be repurposing them in the future – perhaps on our first anniversary for a keepsake," says Jennifer.
"We plan to put them in a photo frame as a storyboard. Amy even went the extra mile and found me on Facebook to get my hair colour right in the mini illustration of us!"
~ LOVE BIRDS ~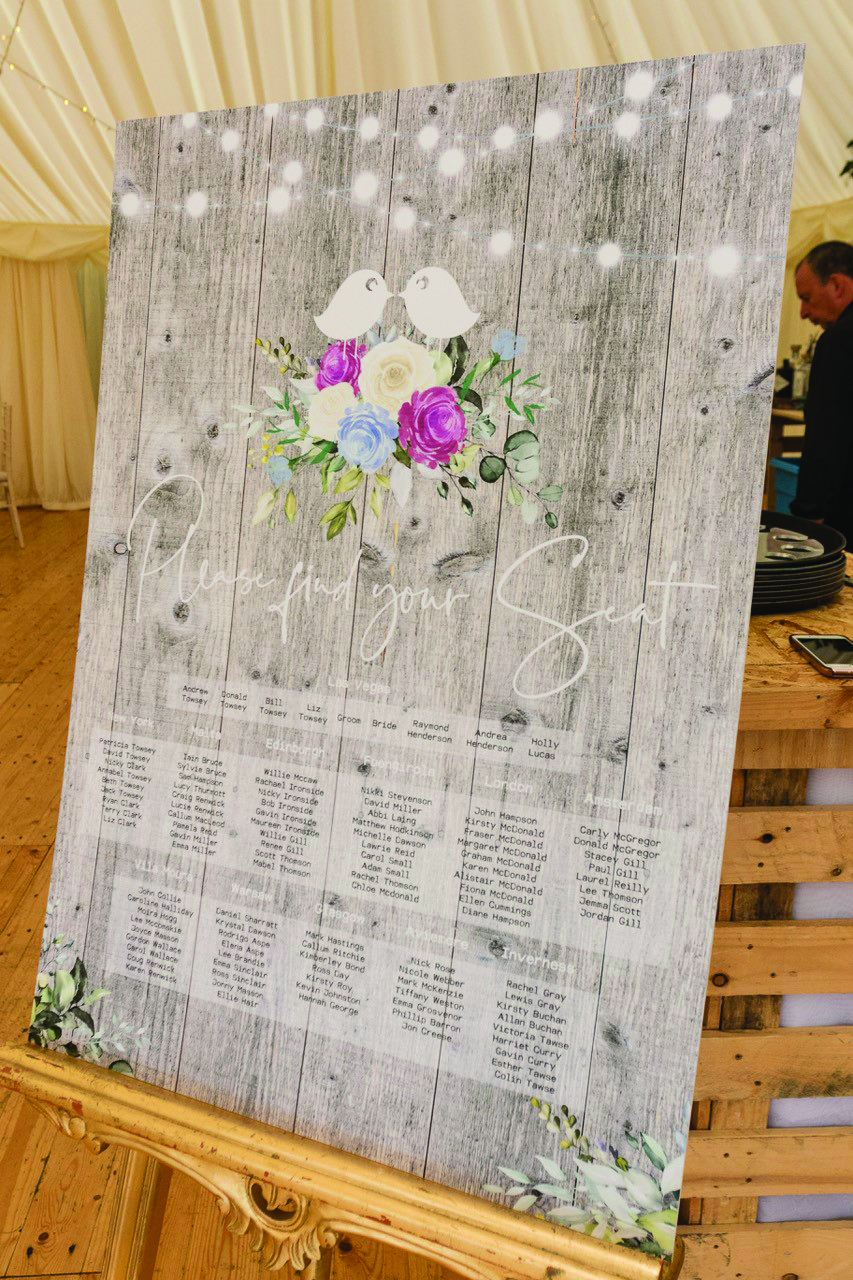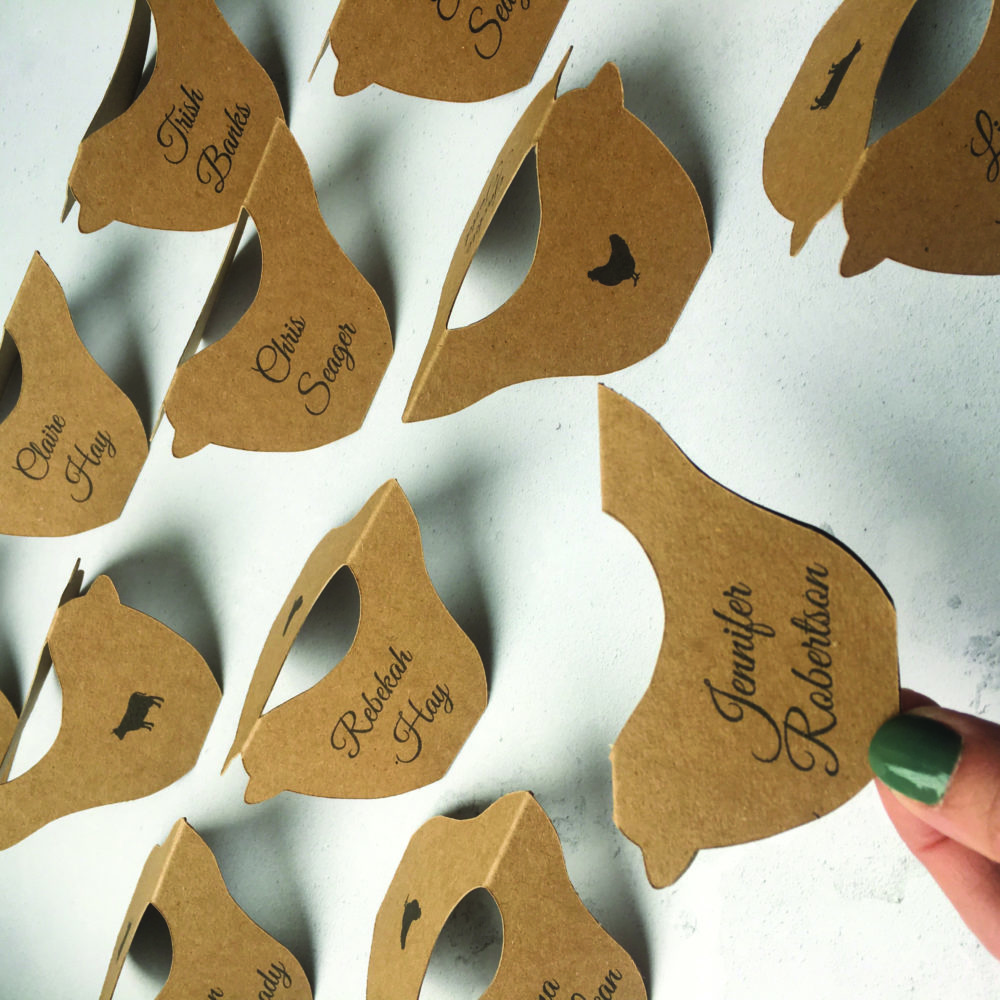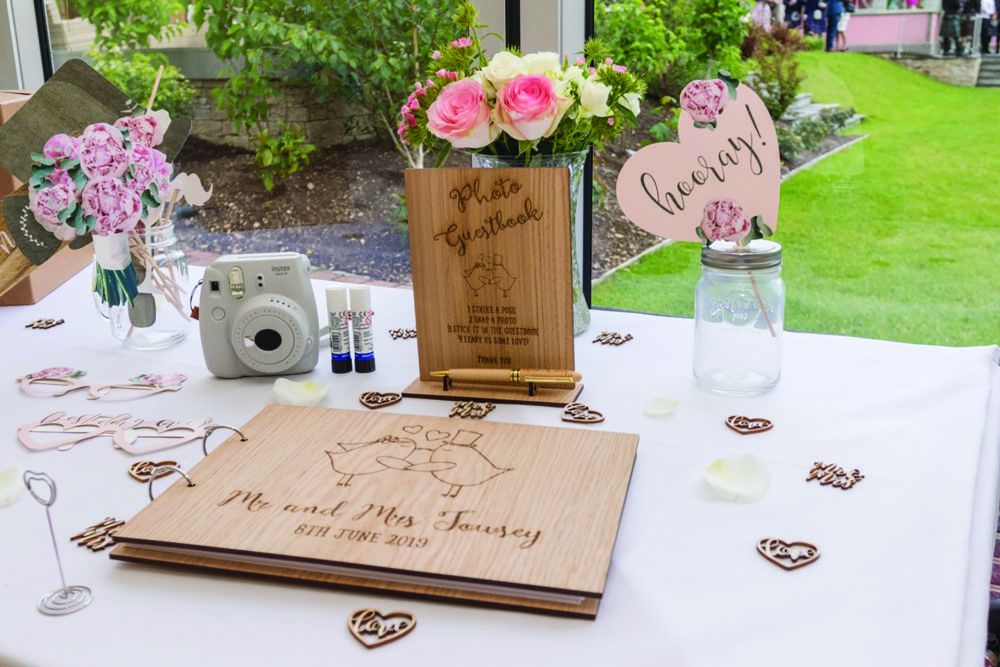 IMAGE | Susan Renée Photography
Tanya and Graeme weaved their love of exploring into their table plan for their wedding at Ballogie House – while also giving a nod to some feathered fellas who might be in their future!
"The tables were named after holiday destinations we had been to over the years," explains the bride. "The top table was called Las Vegas as this is one of our all-time favourite holiday destinations."
The stationery, created by Paperoo, also featured bird motifs.
"We have spoken about one day getting a house which has a garden big enough to have ducks, so we had wooden duck ornaments at the venue. Incorporating some cute love birds into the stationery made sense!"
~ WRITTEN IN THE STARS ~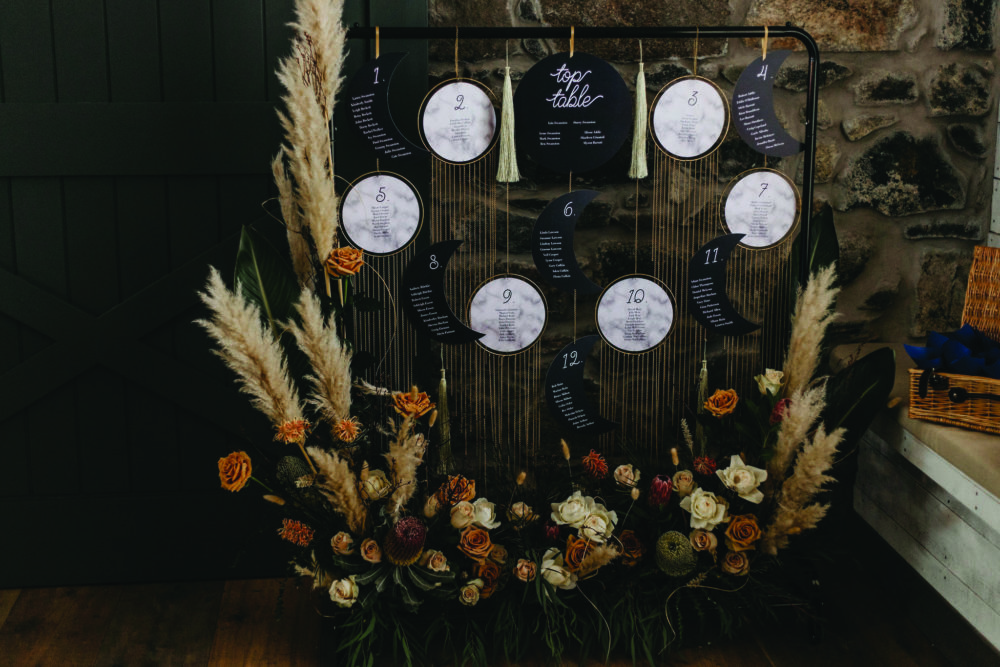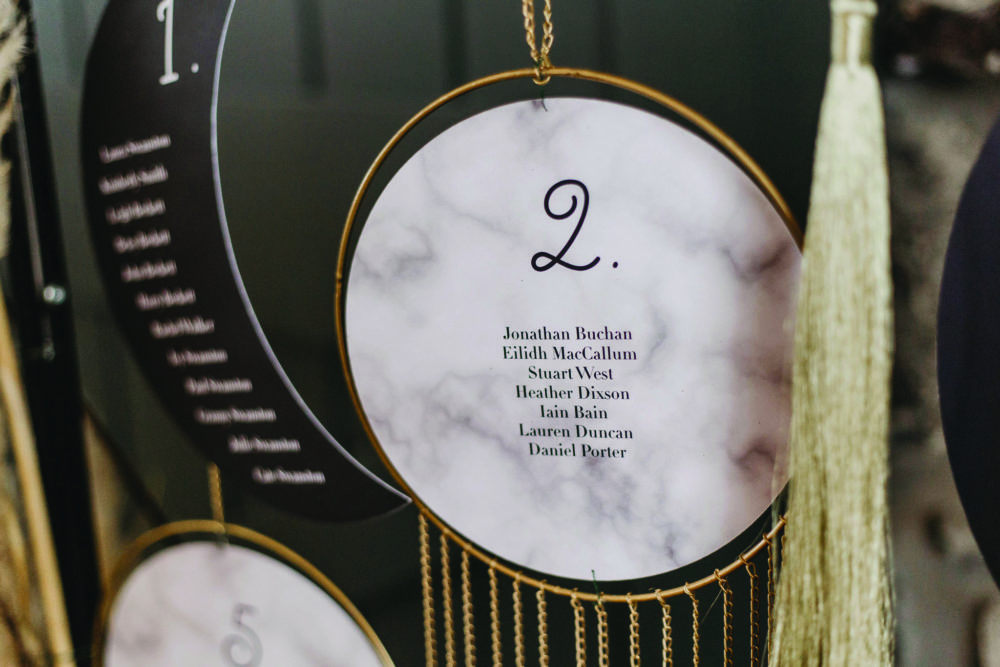 IMAGES | Emma Lawson Photography
Guests had stars in their eyes looking at Stacey and Iain's table plan, which was inspired by the night sky.
"I found a similar table plan on Instagram which used moons for the tables, and Karla from Paper Skeleton and I worked together to create our own version," says Stacey, who tied the knot in The Barn at Barra Castle.
"Our wedding had celestial-inspired touches, so I thought this would fit perfectly with the rest of the theme."
Wedding stylist Robin's Egg showcased the stationery perfectly by placing a gorgeous pampas grass and toffee-toned rose floral installation underneath.
"I wanted something a little bit different which would tie in nicely with the style of the wedding – it was a nice way to reflect our taste," adds Stacey.
~ ON THE MAP ~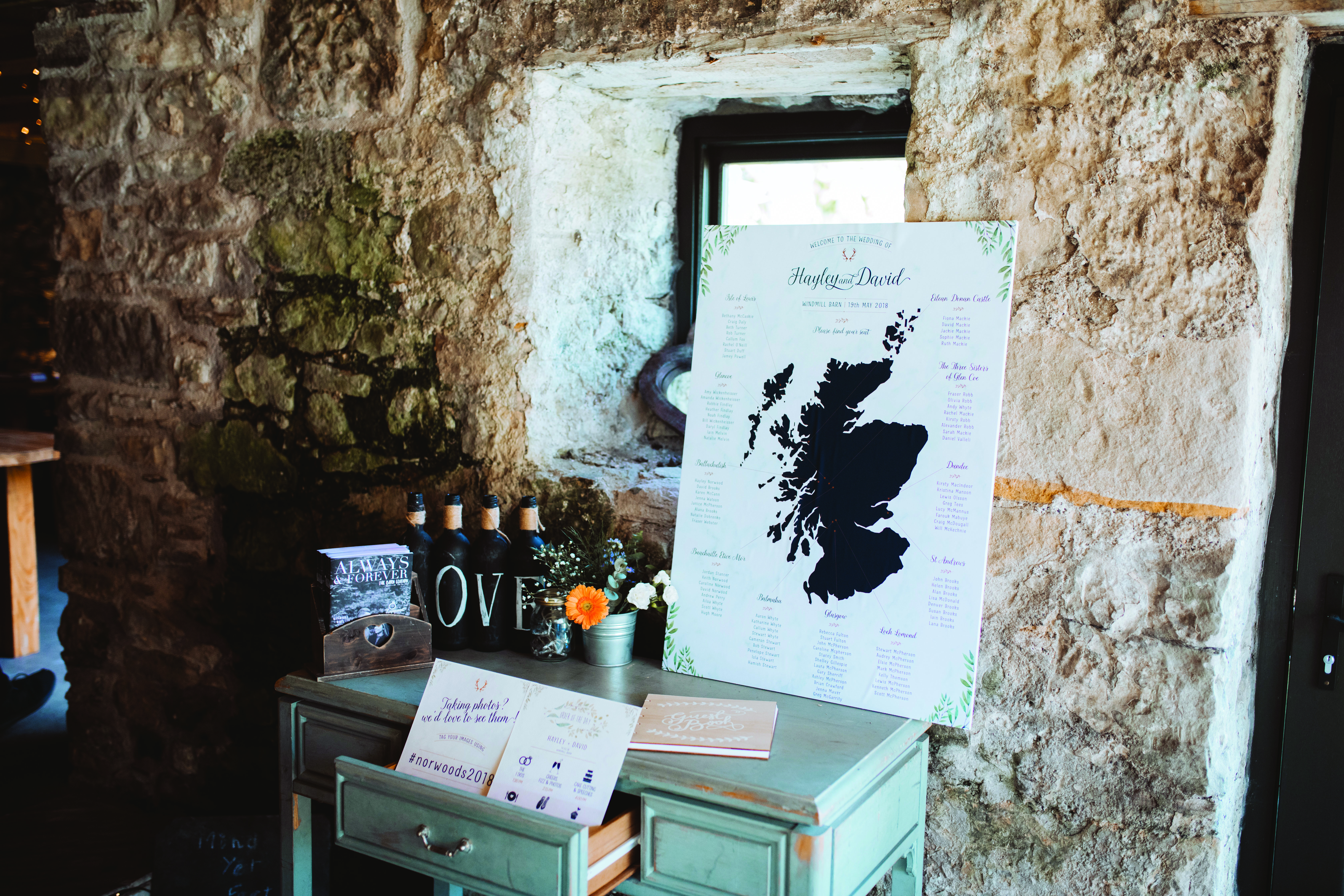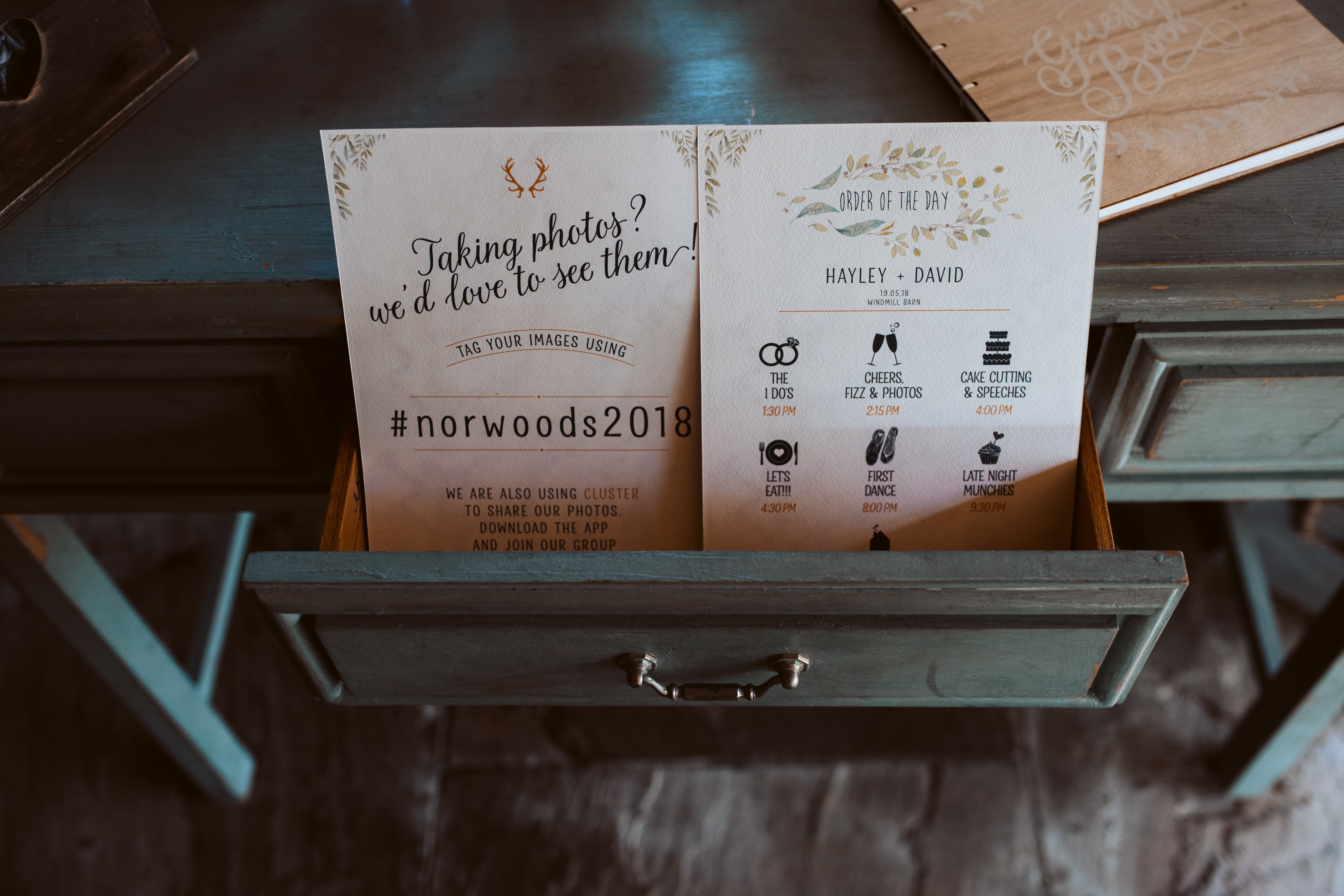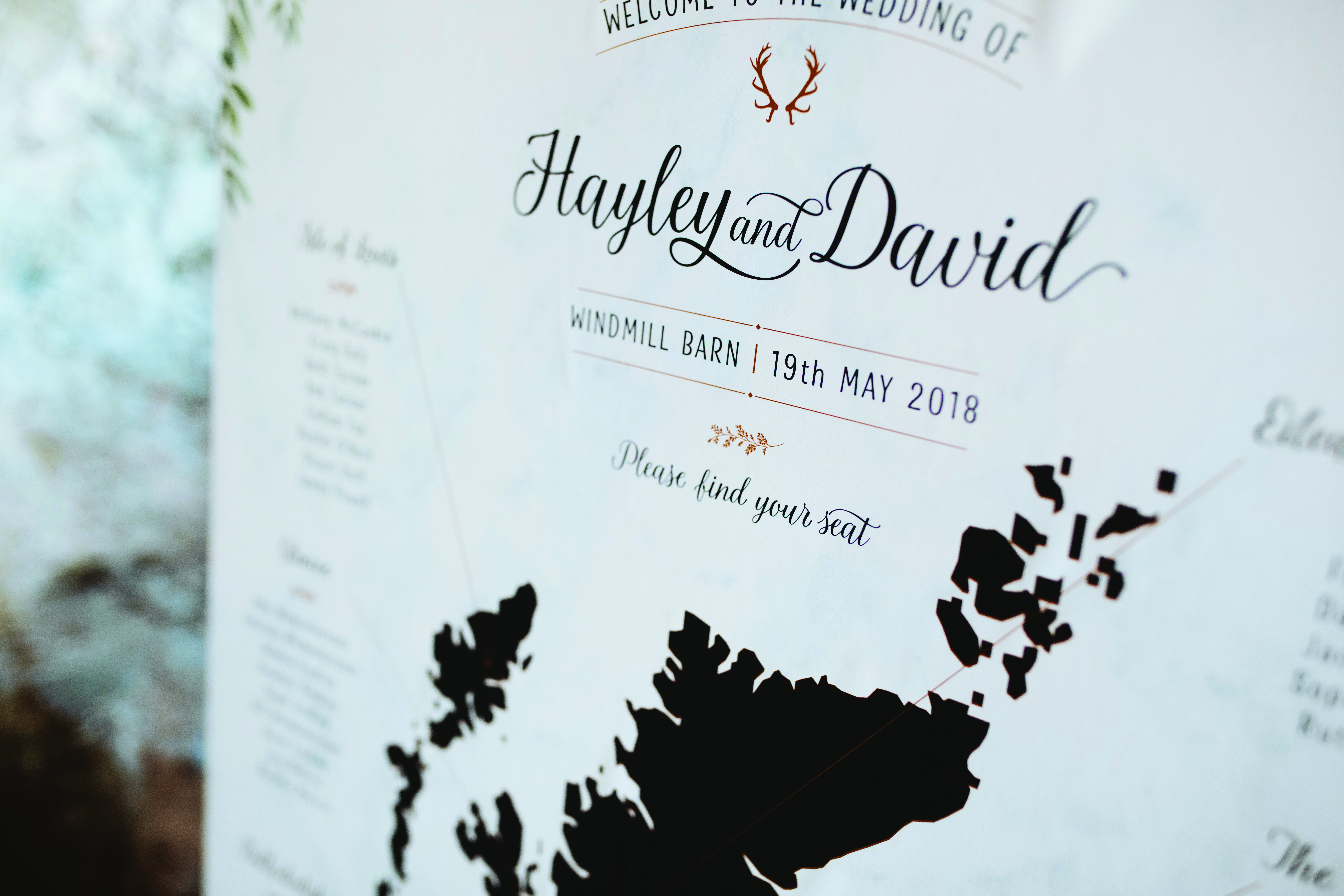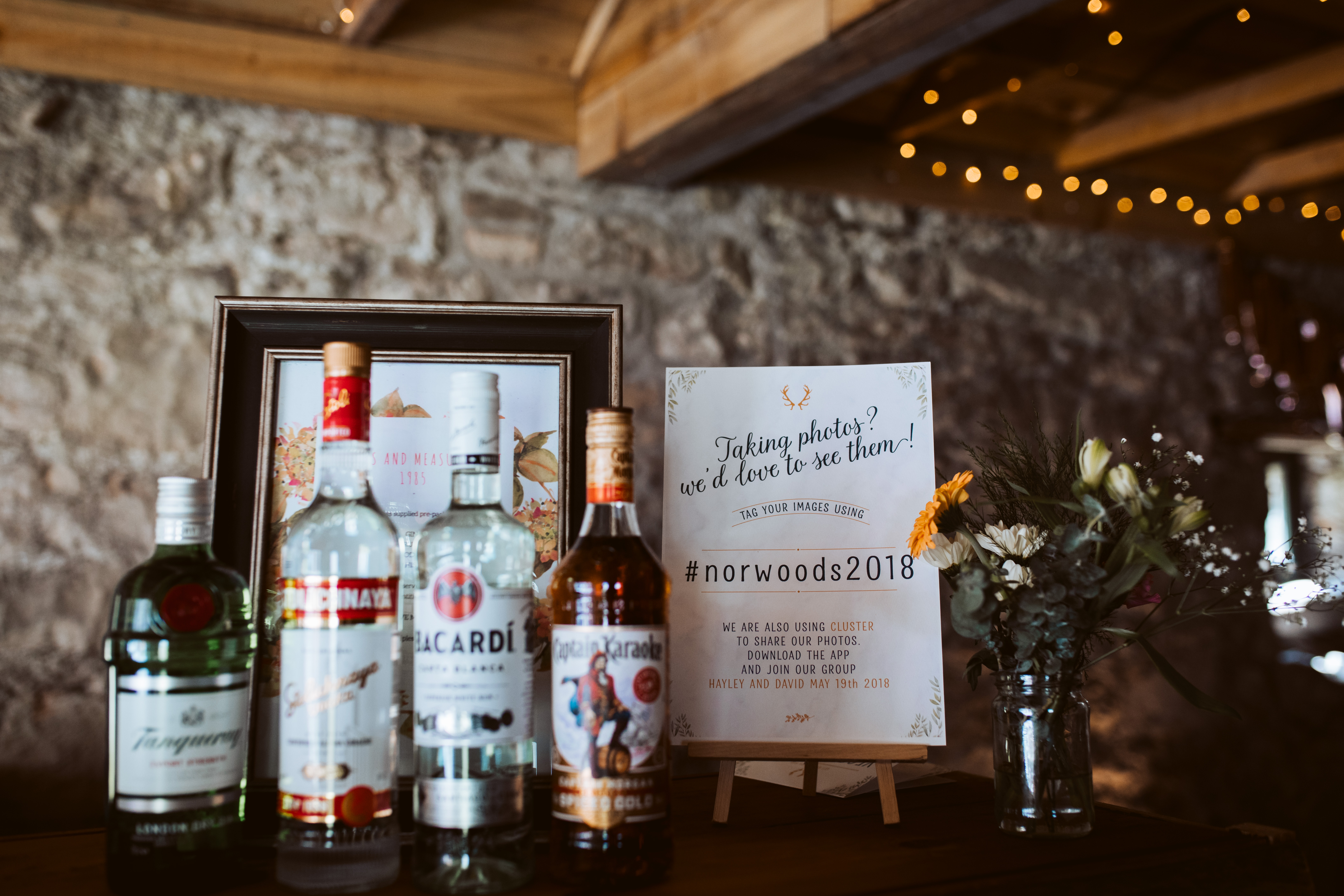 IMAGES | Pocketsquare Photography
As a wedding stationer by trade – he owns stationery company Bottled Love – it was only natural that David would design his own for his wedding to Haley at the Windmill Barn.
The couple opted for a Scottish-themed table plan to pay homage to one of their greatest passions.
"My wife and I both love exploring Scotland, so we named our tables after some of our favourite places," explains David.
"We used a map as a creative way to show these places and let our guests know where they were."
~ LOGGING ON ~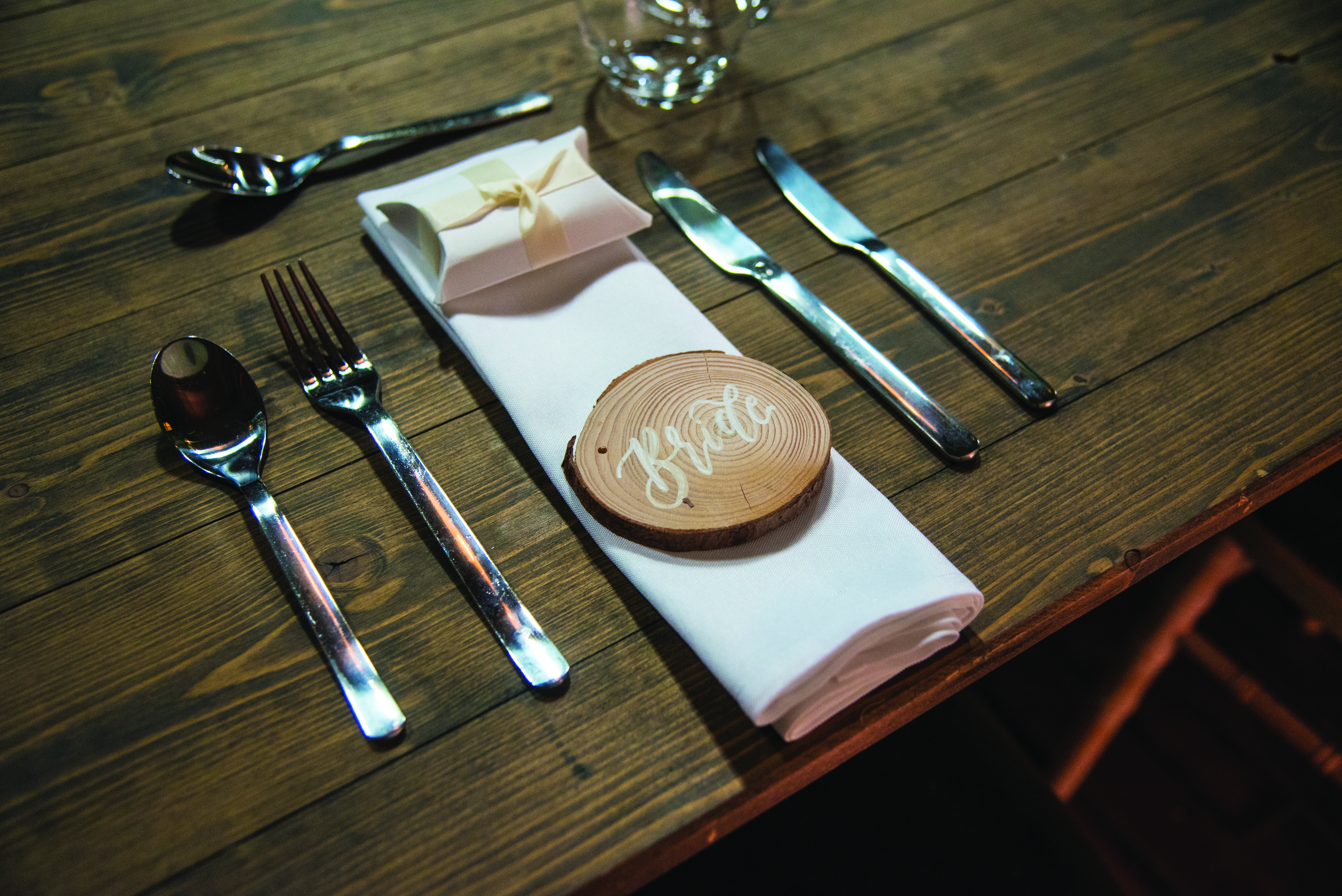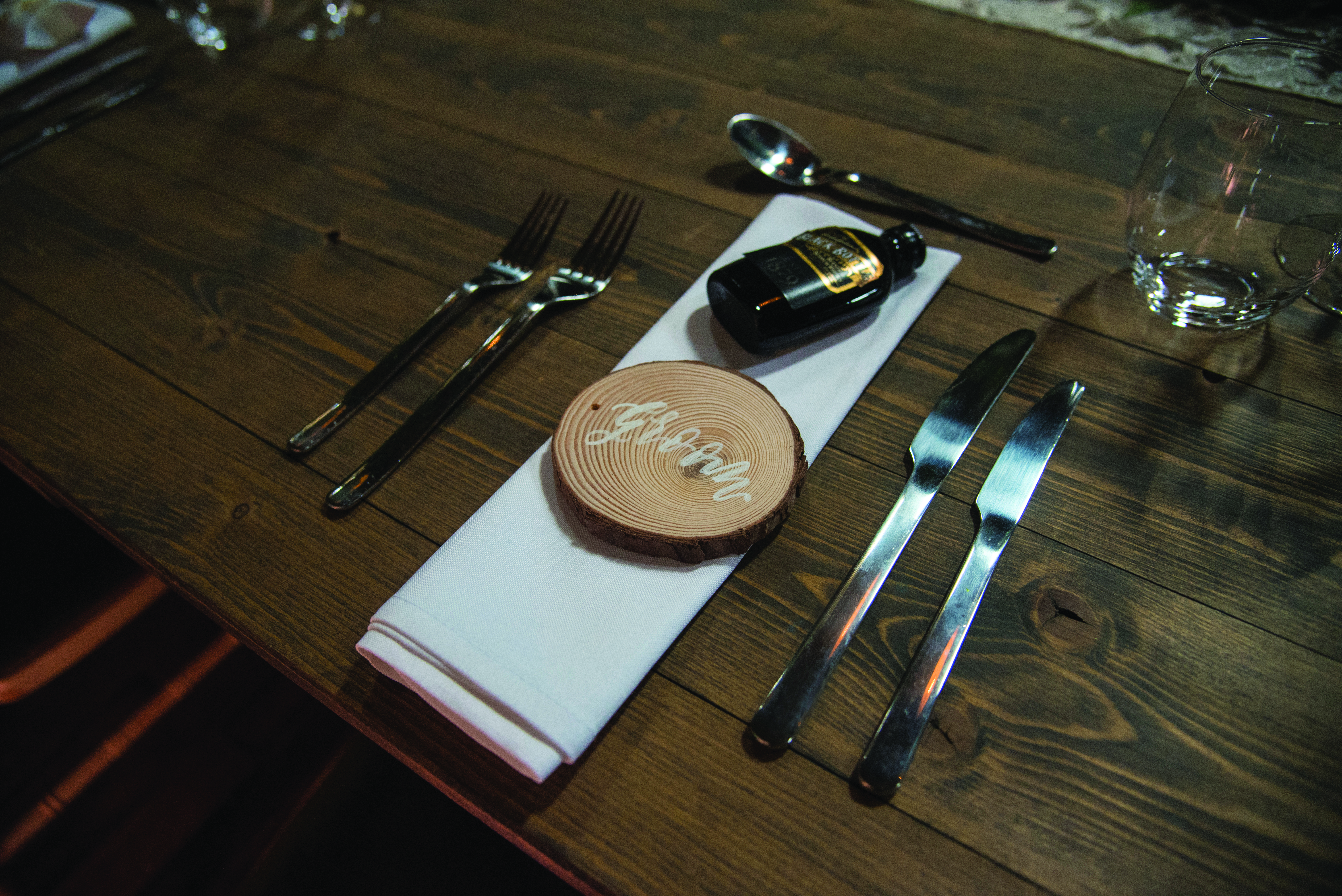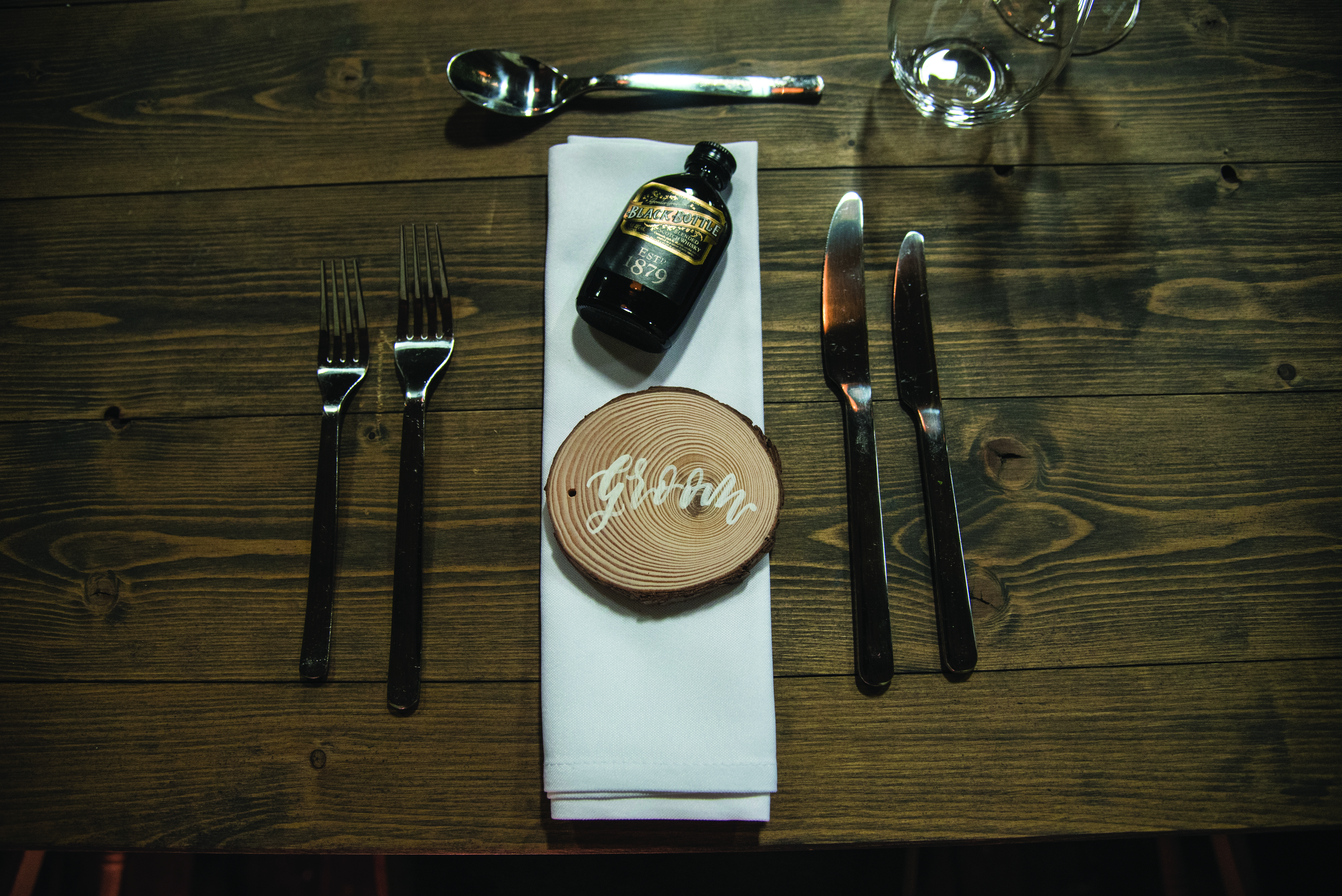 IMAGES | KK Snaps
Stacey purchased wood slices to give her wedding to William at the Byre at Inchyra the rustic tree-tment, working with Laila Lettering to create place names that her guests could take home – a stylish memento to be cherished for years.
"As we had a barn wedding, I knew I wanted a rustic but soft feel for the day. I also wanted guests to have something they could take as a keepsake to remember the wedding – the log slices worked perfectly," says Stacey.
"We purchased the log slices and got the amazing Christina at Laila Lettering to handwrite everyone's names on the slices in a soft white.
The setting pulled everything together, it was like nothing I had ever seen at a wedding!"