Wedding florists in Scotland talk us through real brides' bouquets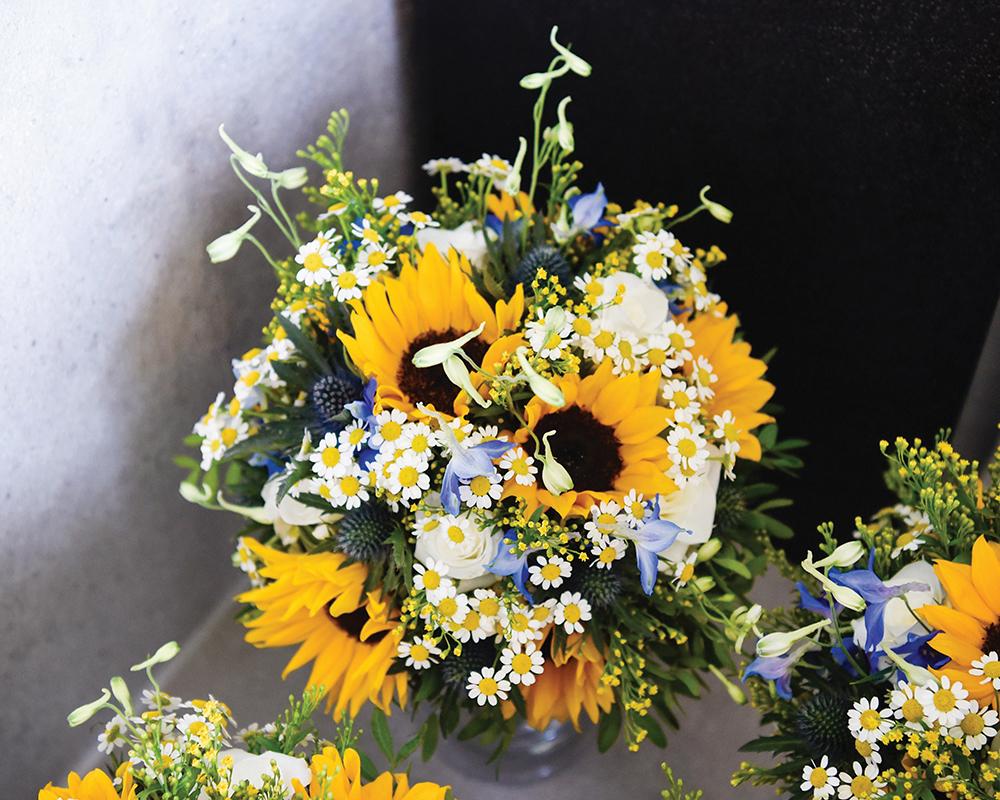 IMAGE | Emma Gray Photography
We could look at bridal bouquets all day at Scottish Wedding (and, to be honest, we very often do: check out our Pinterest for evidence). Looking for ideas for yours? We chatted to three real brides about what made them choose their bouquet, and asked the Scottish wedding florists who created them about the flowers they used.
A bright sunflower bridal bouquet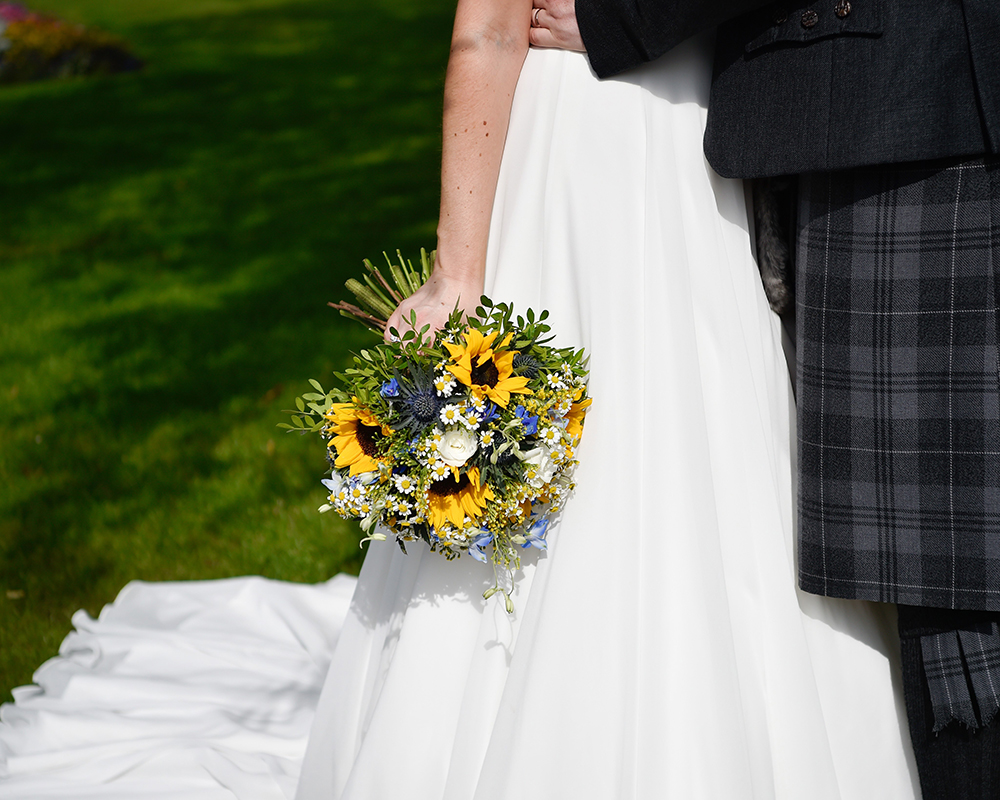 Amanda Brown always knew she wanted to incorporate sunflowers into her wedding bouquet when she married Gregor at Boclair House in August.
"They're my favourite flower and just looking at them puts a smile on my face," she says. She also wanted ivory roses and thistles for the men's corsages and thought it would be nice to include them in her bouquet too, but wasn't sure how to make them all work together.
That's when florist Laura from Cherry Blossom stepped in to craft her gorgeous summery arrangement.
"She really helped make it a reality, bringing in the daisies, wildflowers and greenery," says Amanda. "She also helped with the size and I was over the moon with the end result!"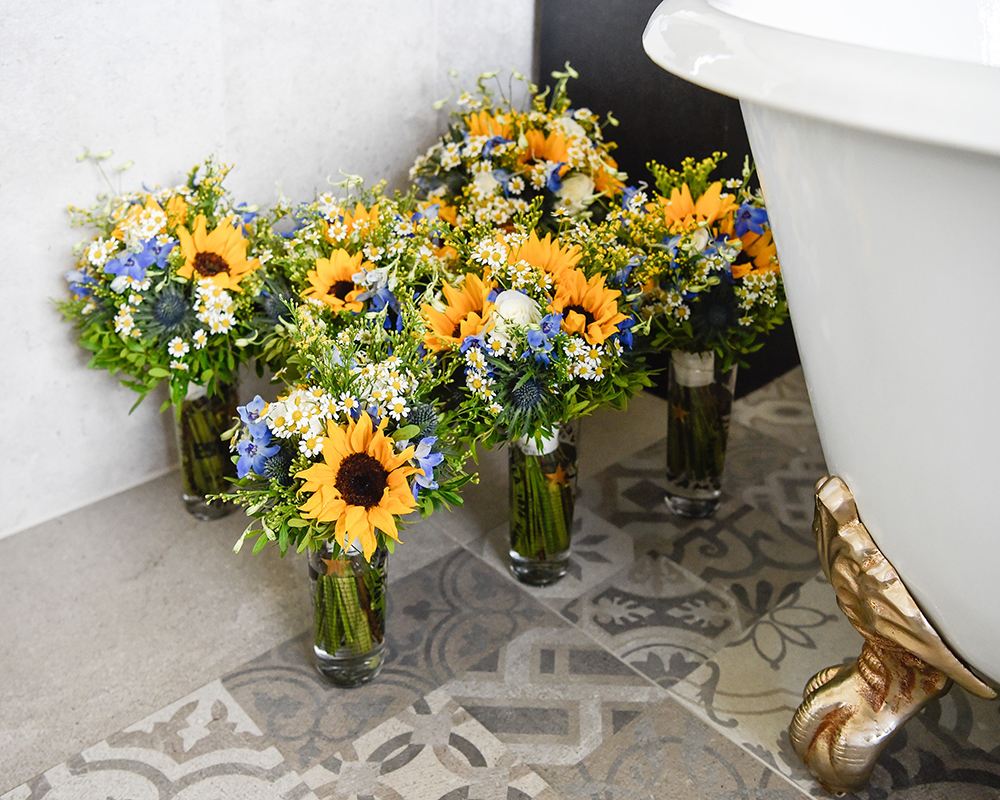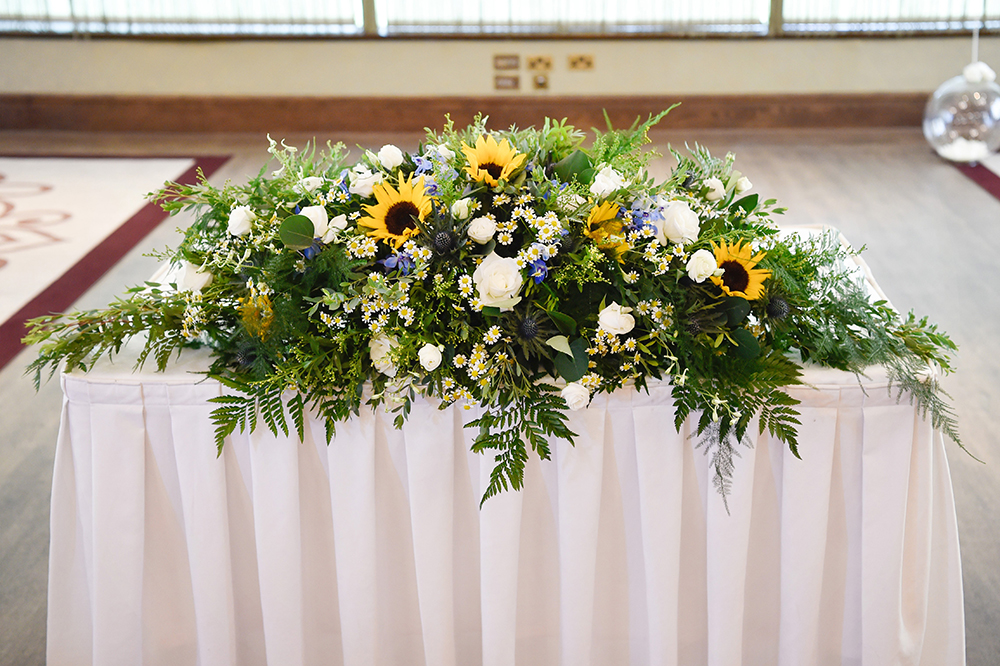 IMAGES | Emma Gray Photography
Get the look
If you want to recreate this look, Laura from Cherry Blossom says to ask for a hand-tied bouquet of sunflowers, blue delphiniums, yellow soil, white roses, thistles and tanacetum. "Sunflowers are known for symbolising dedicated love," says Laura, who adds that sunflowers are in season from mid-July to September.
A wild, autumnal bridal bouquet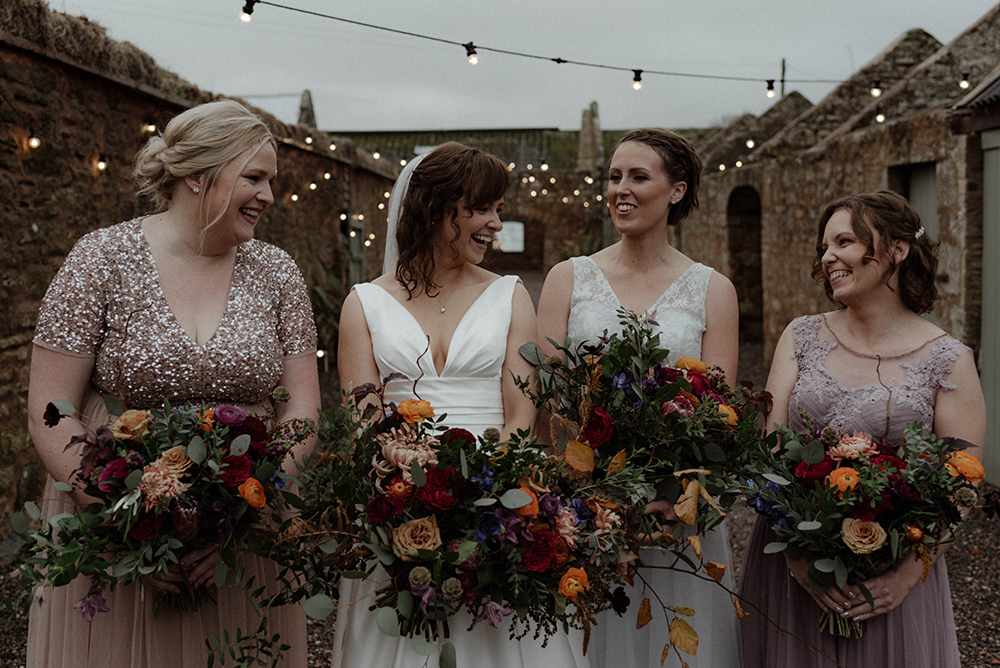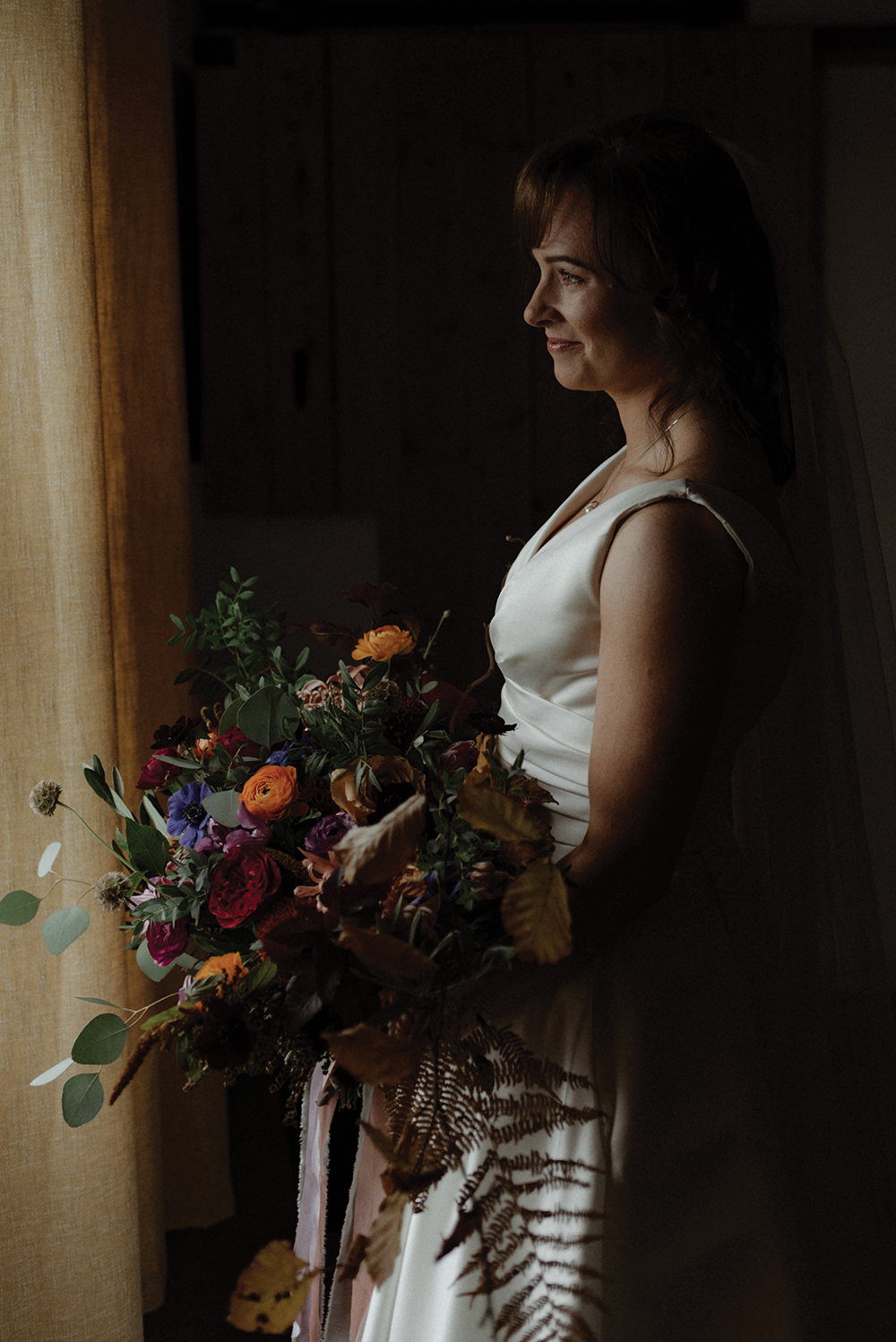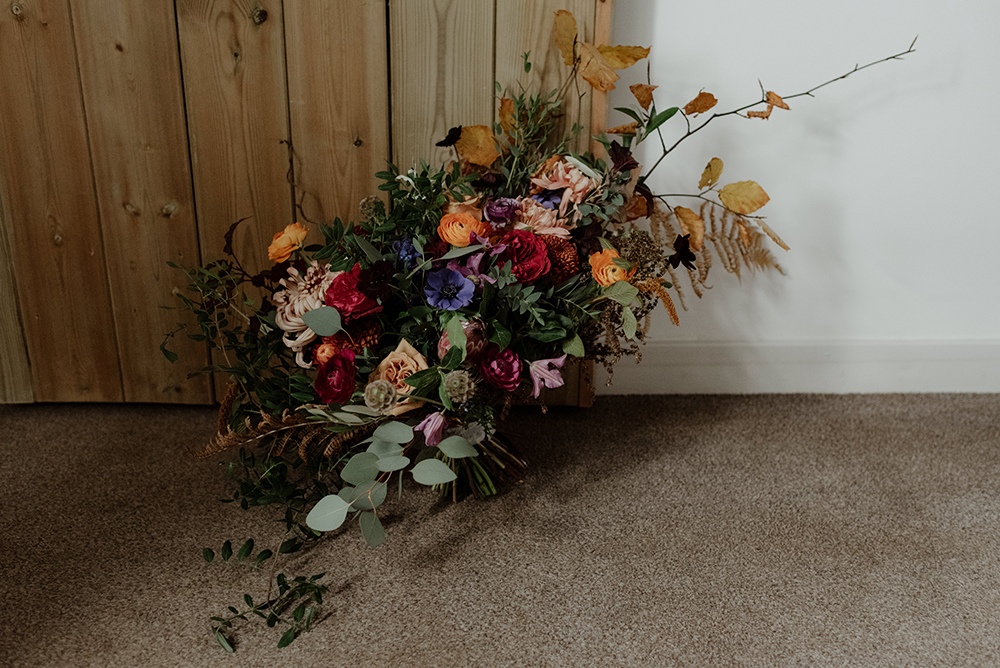 IMAGES | Sean Bell
Growing up with a green-fingered mum who could rear blooms in an Australian drought, flowers have always been important to Lisa Brown. So when planning her November wedding at The Cow Shed Crail, she knew they'd play a starring role.
The bride asked florist Kim Dalglish for a wild, unstructured and colourful bouquet. As well as this, Kim produced a beautiful floral crown Lisa could wear later on in the day. "My bouquet was everything I had hoped for and more and our venue was absolutely transformed into an autumnal utopia," enthuses Lisa.
Get the look
"Lisa wanted me to incorporate her native Australia so I included deep red protea flowers and a mixture of complementary autumnal florals in both a bold and muted palette," says Kim, who also included dark chocolate cosmos and contorted dried hazel, autumnal foliage and miscanthus. Kim adds that dried materials can elevate a bouquet into "something spectacular!"
A striking waterfall bouquet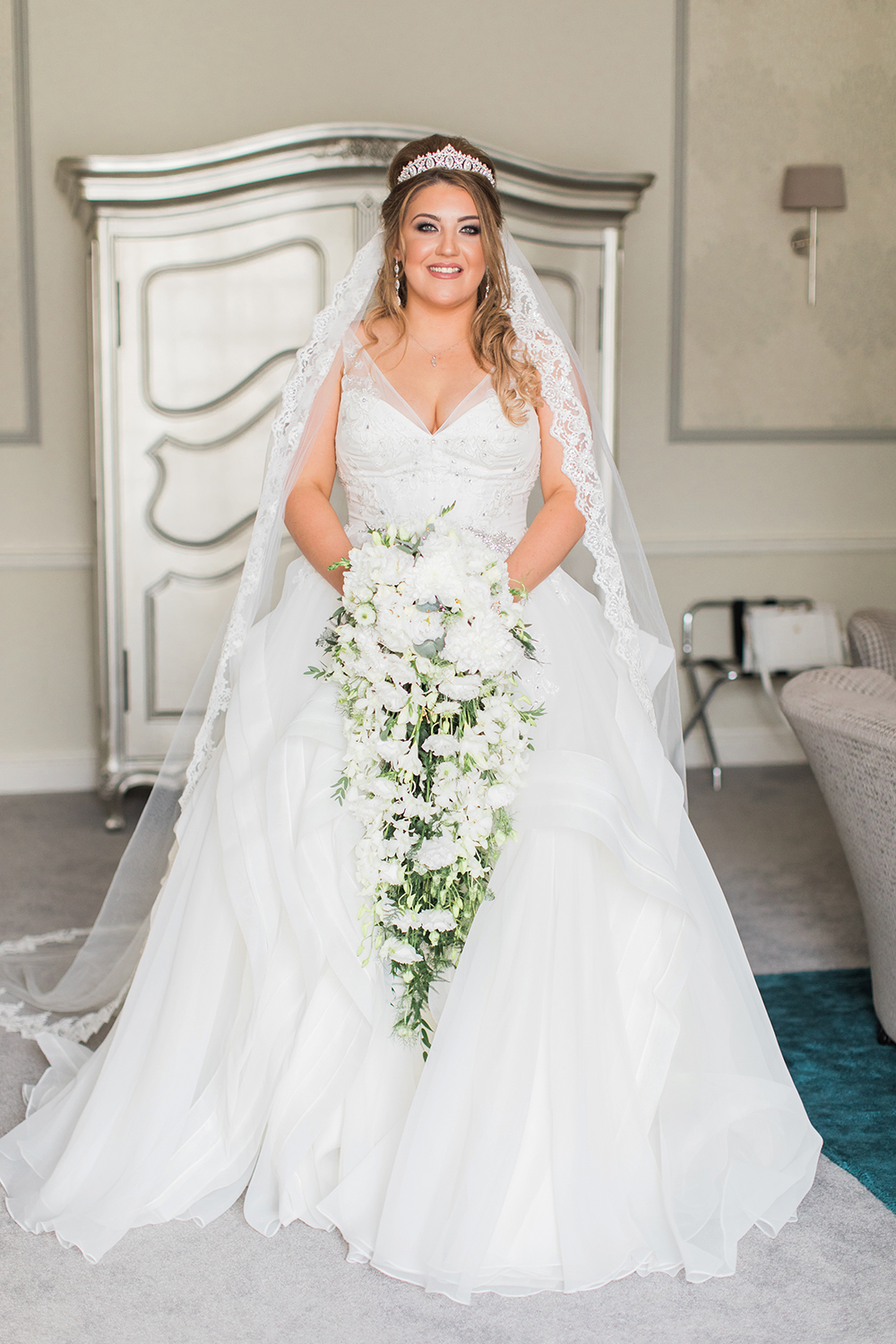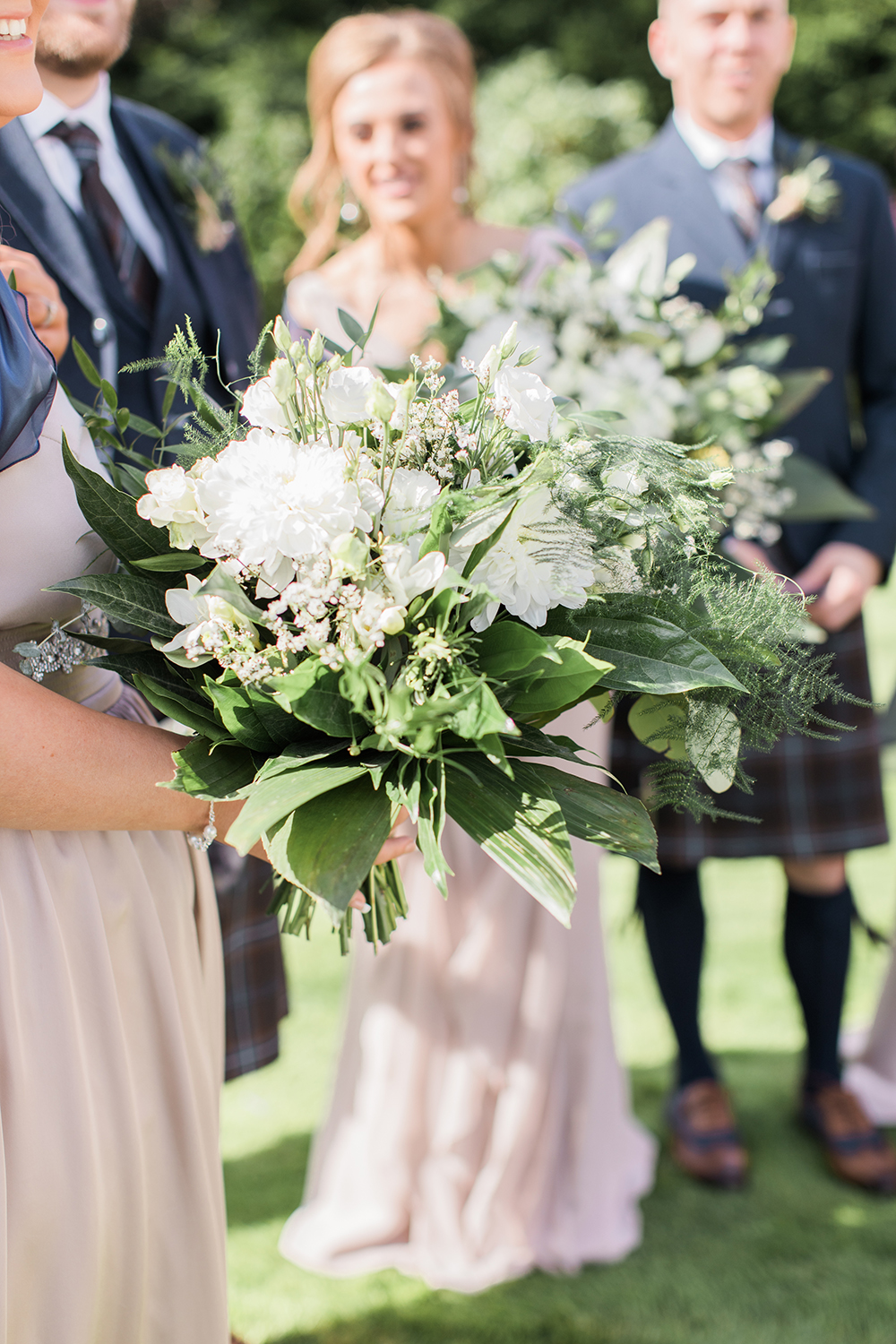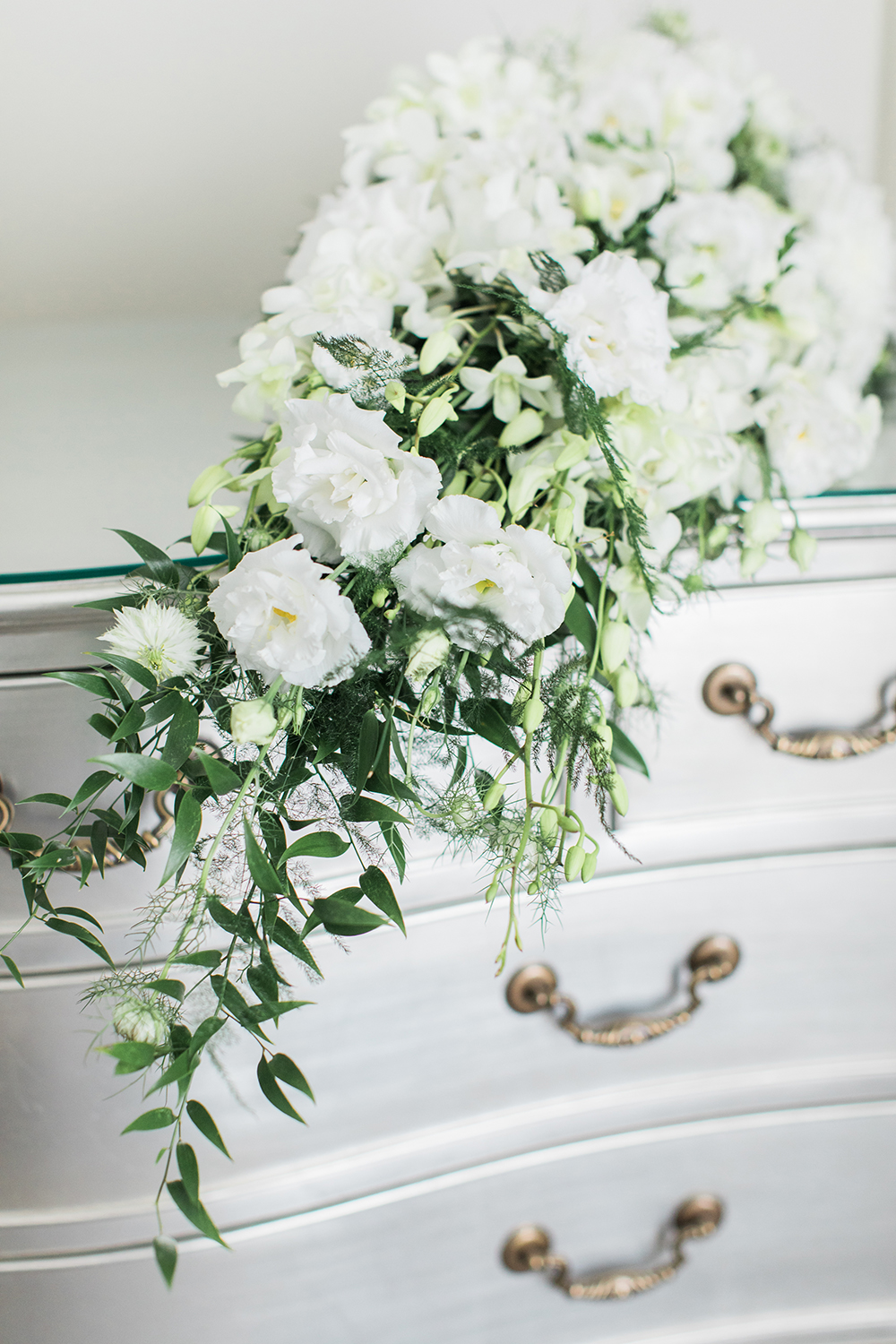 Chloe Stevenson-Lennie's amazing princess dress for her wedding to Nicholas at Balbirnie House needed a bouquet that was equally grand and amazing, so she turned to Tracey Jaeckisch at The Diamond Bouquet.
"I knew I wanted a huge waterfall-style bouquet and when I showed Tracey my dress she said it would work perfectly," says Chloe. "I always wanted the crisp-white, clean look but Tracey suggested the greenery to break it up and it looked incredible. She did amazingly!"
Get the look
Tracey says these large waterfall bouquets can be produced with any materials but she likes to use budded flowers on the tail of the bouquet such as lisianthus, dendrobium orchids, nigella and spray roses. "Soft foliages like asparagus ferns and Italian ruscus are also great," she says. "When I construct these I work from the tip of the tail to the heart of it to achieve the shape my clients want."