Should you hire a wedding co-ordinator or stylist? These four couples did…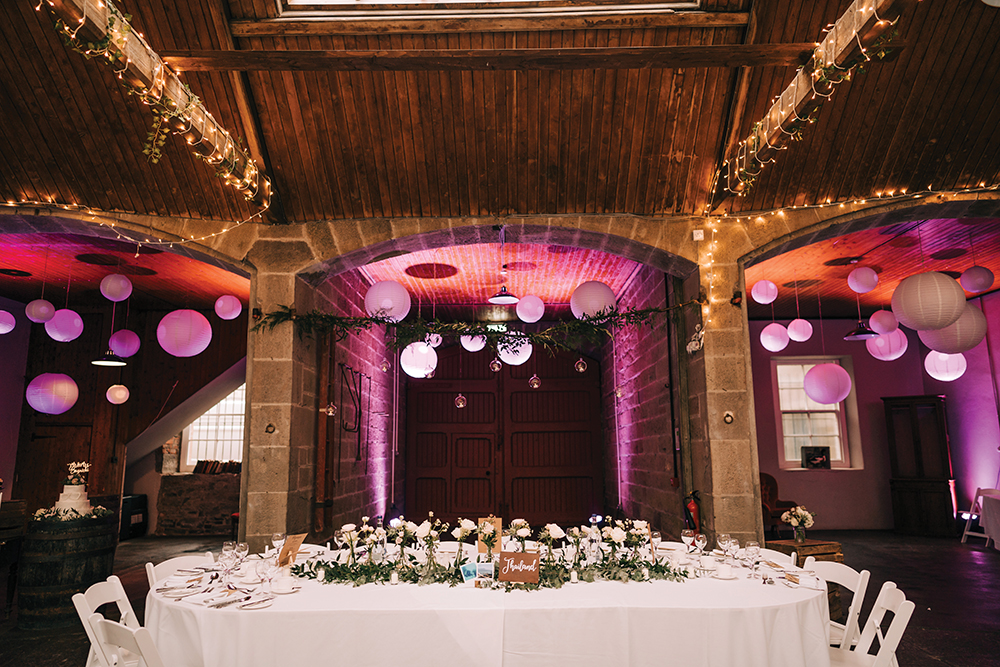 IMAGE | Photos by Zöe
From organising the full day to focusing only on styling your venue, you can hire a wedding co-ordinator or stylist to do as much or as little as you need.
We speak to four couples whose planners served different purposes…
TRANSATLANTIC PLANS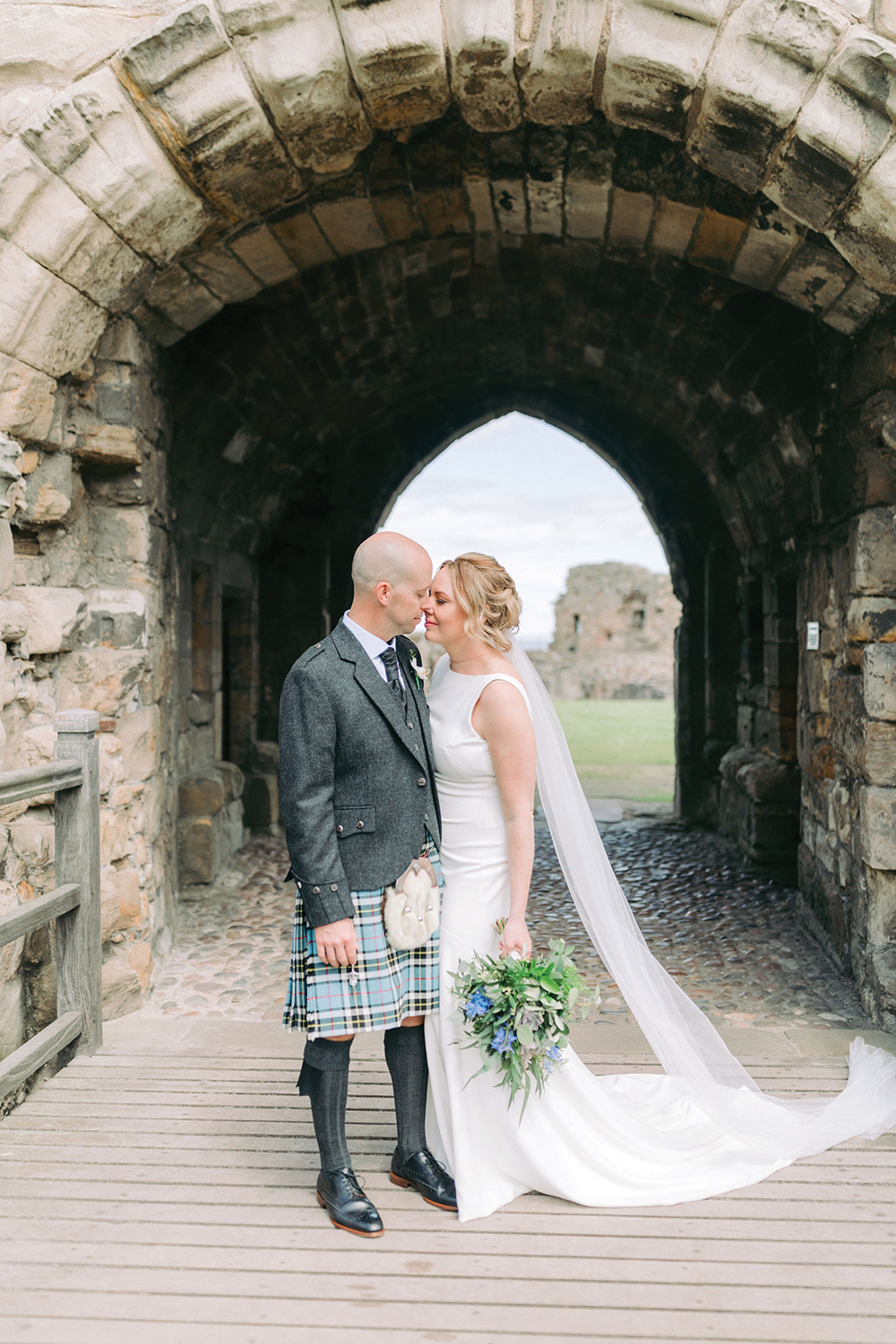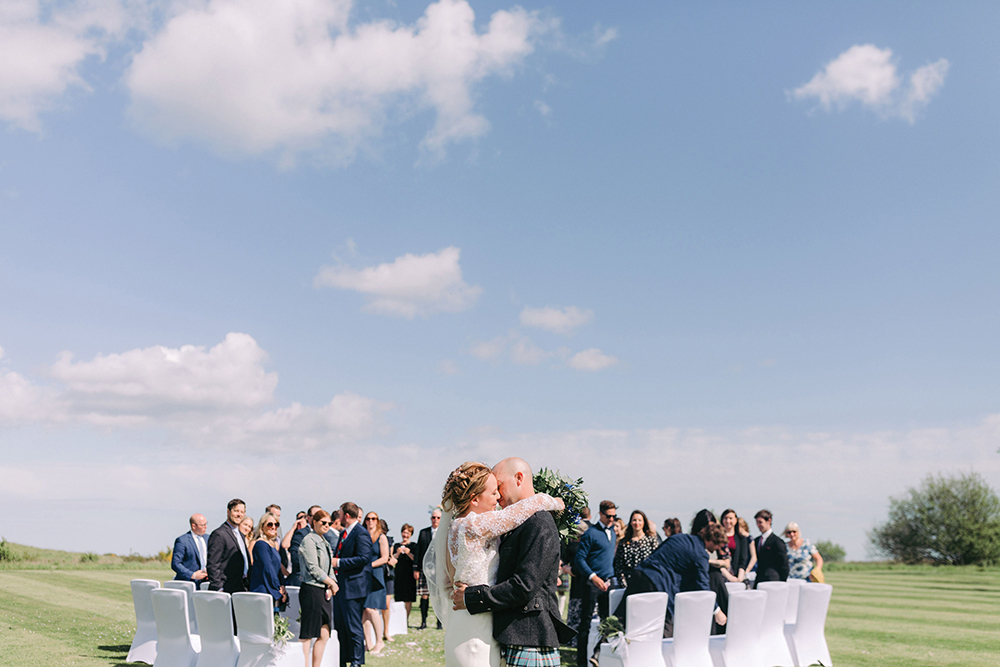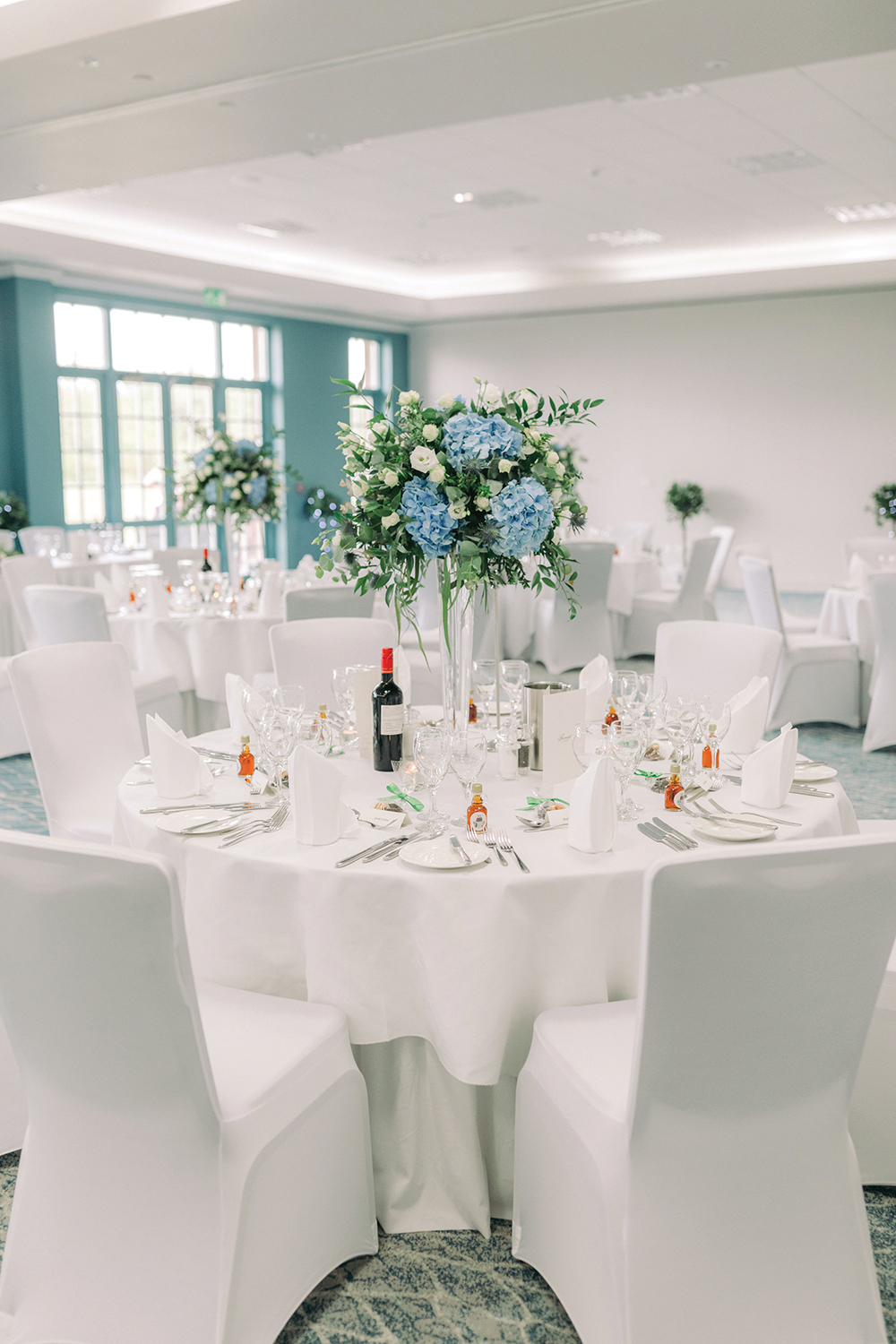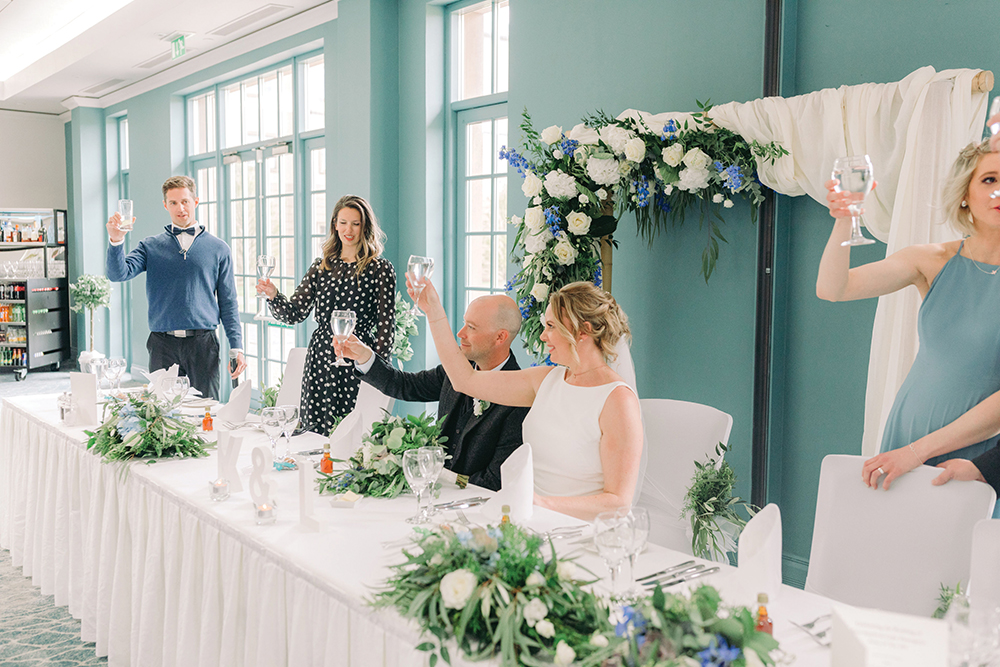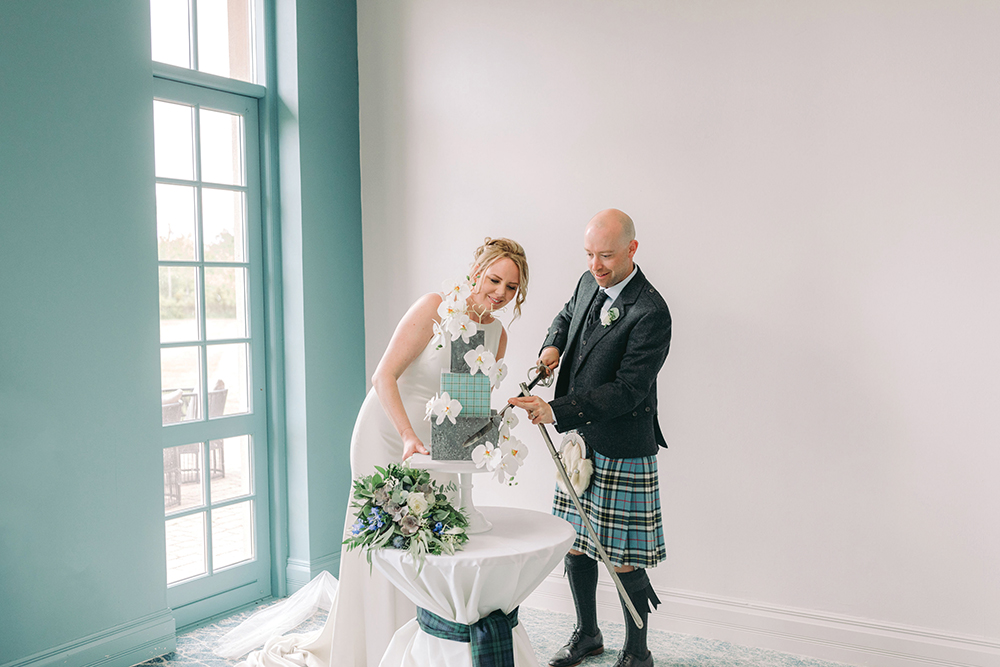 IMAGES | The Gibsons
Canadian couple Katie and Luke Thompson may live in British Columbia, but when they decided they wanted a destination wedding Scotland was their obvious choice.
"I'm a dual citizen with the UK and had the opportunity to travel in Scotland in my early twenties and fell in love with everything about it – the culture, history, food, and most of all the absolutely lovely people," says Katie.
The couple returned for a holiday in 2016 and when they got engaged the following March they knew they wanted to tie the knot in The Fairmont St Andrews, where they'd stayed.
While deciding on their venue was easy, Katie and Luke quickly realised they needed local guidance to help them plan from afar, so booked Timeless White Wedding Planning.
The couple had regular Skype calls with Emma, the director of Timeless White, to discuss all the details.
"She also provided guidance and recommendations on timings, Scottish traditions, vendor choices, décor elements, wedding etiquette and so much more," recalls Katie.
"It resulted in us having the smoothest and most perfect wedding day that was well beyond our wildest dreams."
Looking back, Katie says it was "beyond useful" to have a wedding co-ordinator.
"I cannot imagine planning a wedding from abroad without having a wedding planner like Emma to support," she says.
THE FULL PACKAGE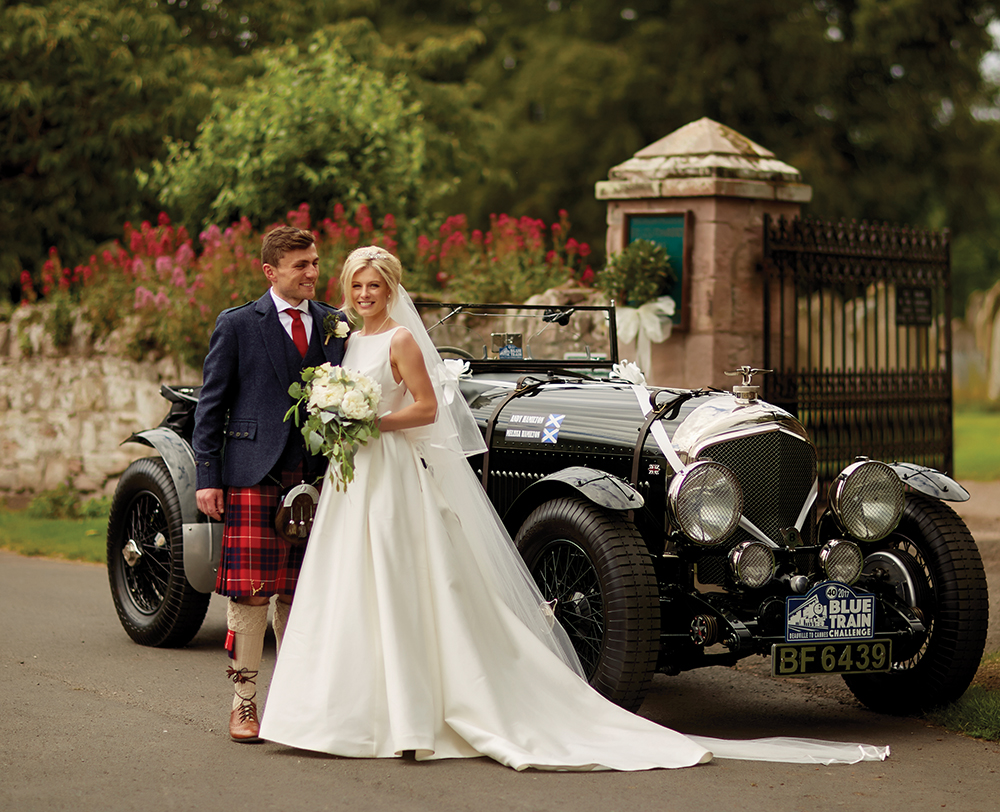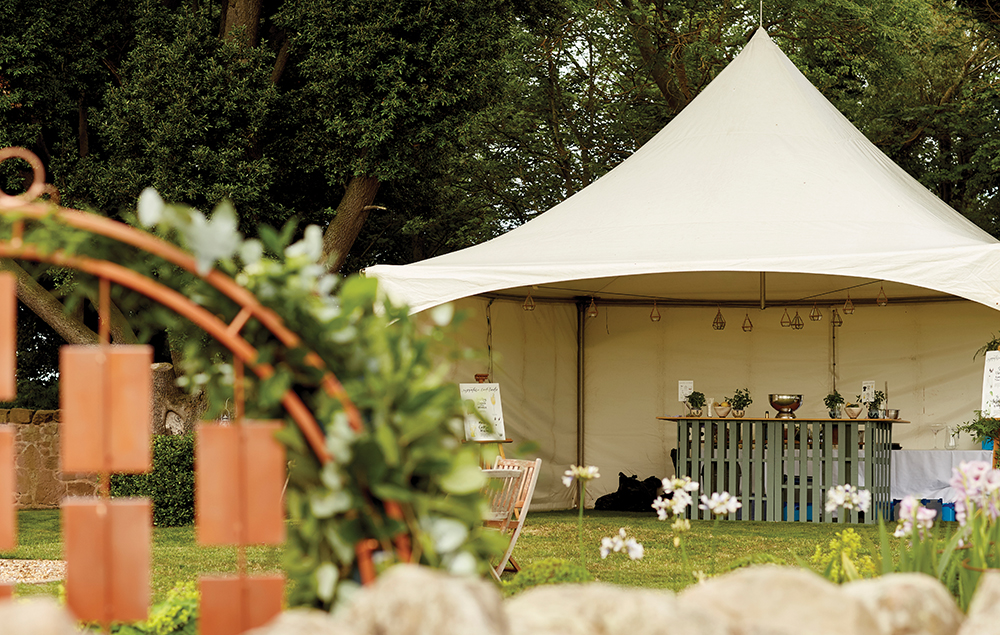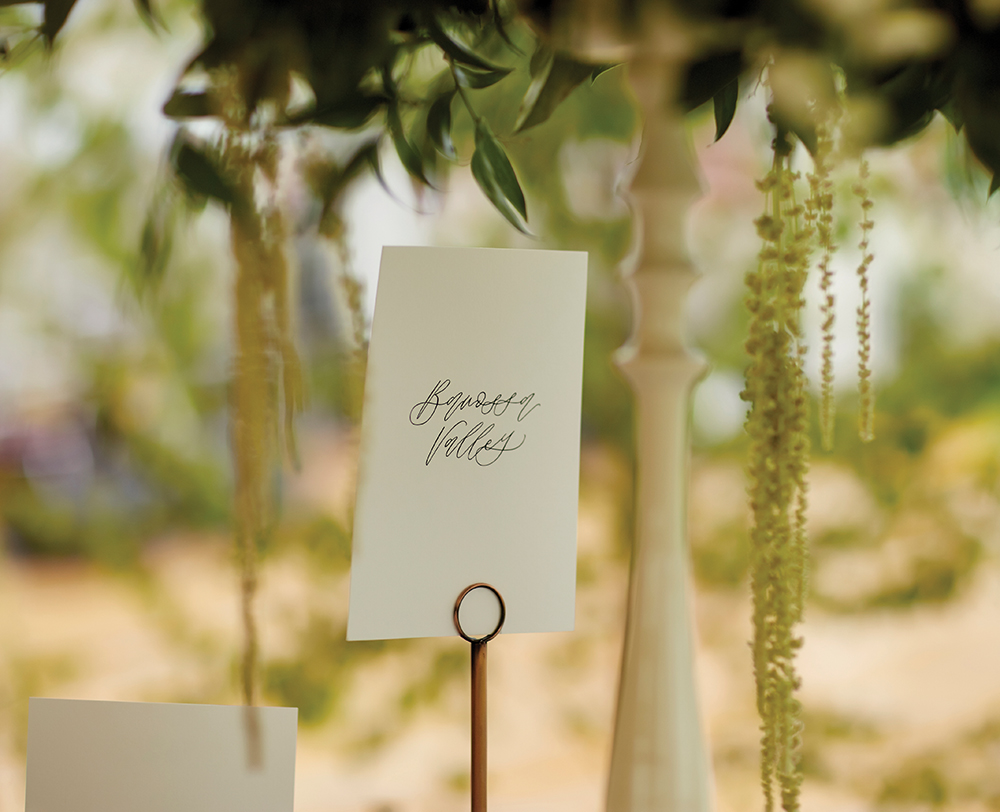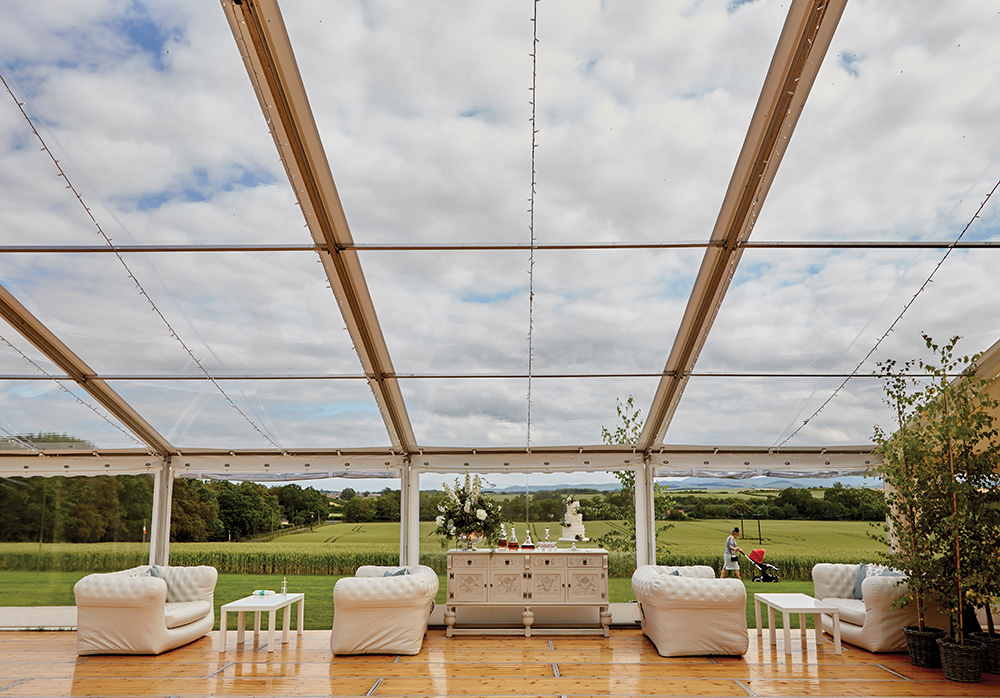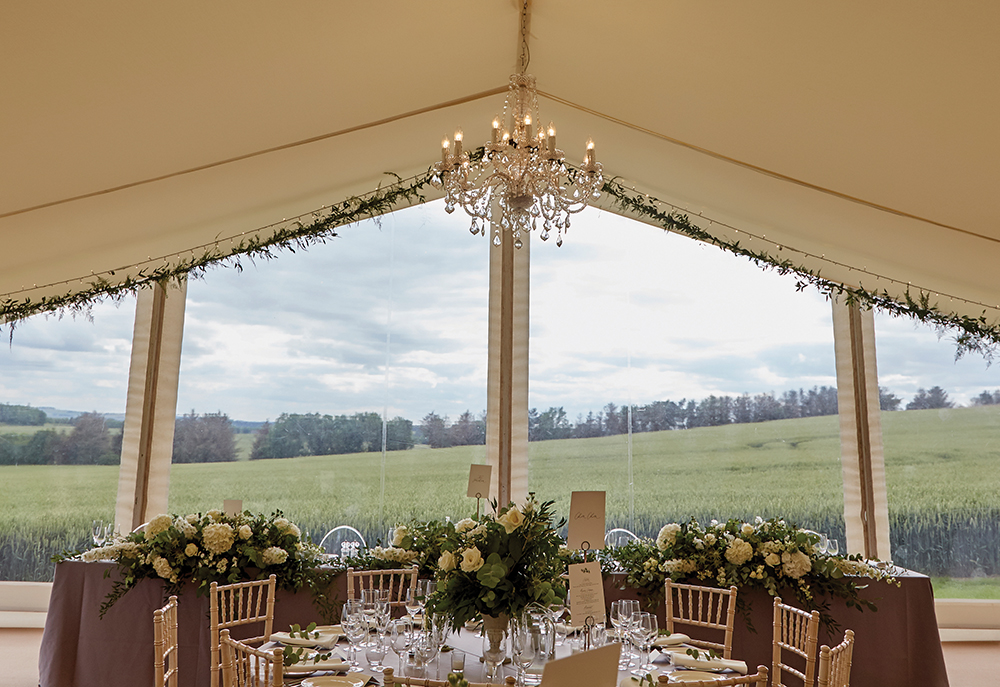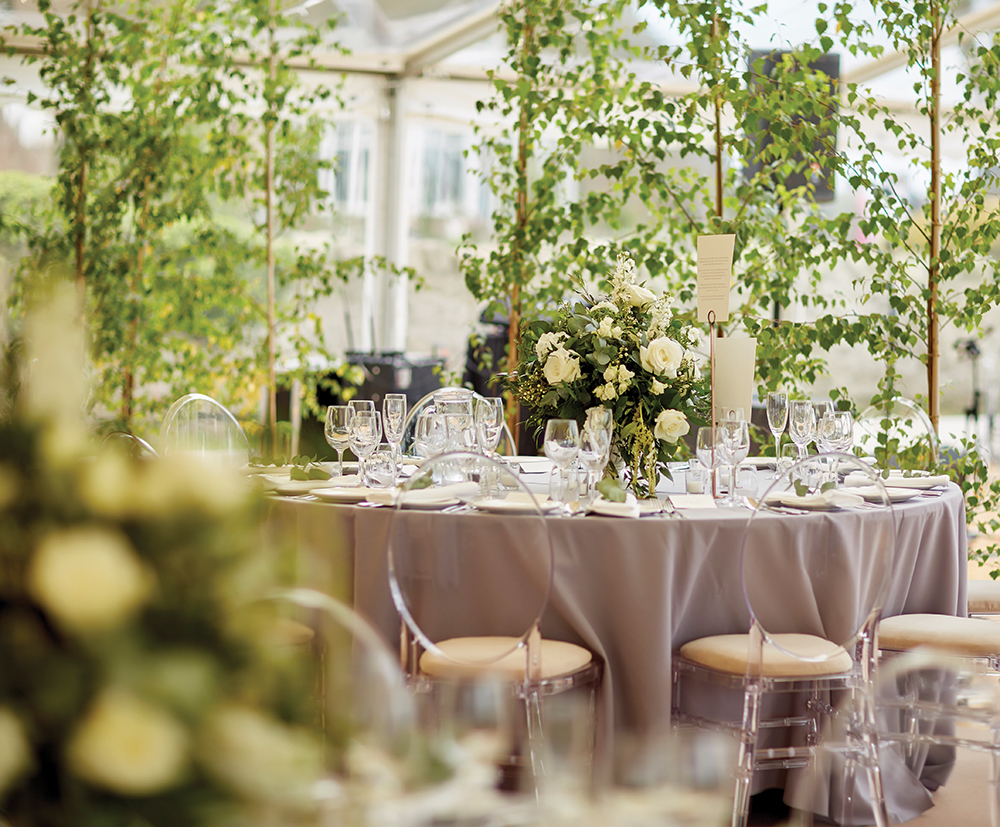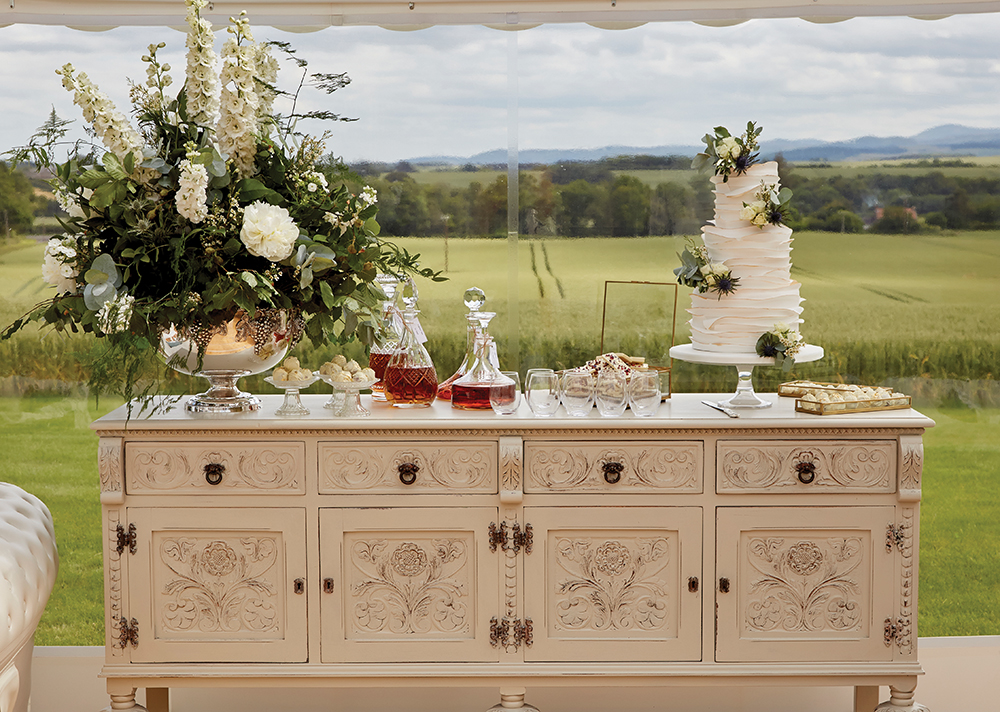 IMAGES | Story of Love – Wedding Photography by Natalie Martin
When Melissa and Andrew got engaged they knew they wanted a timeless Italian theme for their marquee reception, but weren't sure how to pull it off.
After seeing examples of Get Knotted's props and furniture, they invited Katie from the company to the family farm where the wedding would be held and it became apparent she could help with so much more than décor.
"She listened to all my ideas and gave us some incredible suggestions to help tie everything in, but they were always practical and within our budget," Melissa explains.
"The scope of our wedding was becoming quite large – 168 guests – and we were having our marquee at our own venue, so we needed to have someone who had done this before."
The couple were based in Australia so Get Knotted took on an organisational role, as well as co-ordinating the look.
Get Knotted liaised with suppliers, organised deliveries and produced a timeline.
And then there were the flowers: "Katie and her team designed and produced the most spectacular flowers for the day.
On top of everything the Get Knotted team ran the order of events on the actual wedding day and organised the following day's clear up.
"Words cannot describe how happy we were with our day and it is down to how well Katie and her team did," smiles Melissa.
STYLE GOALS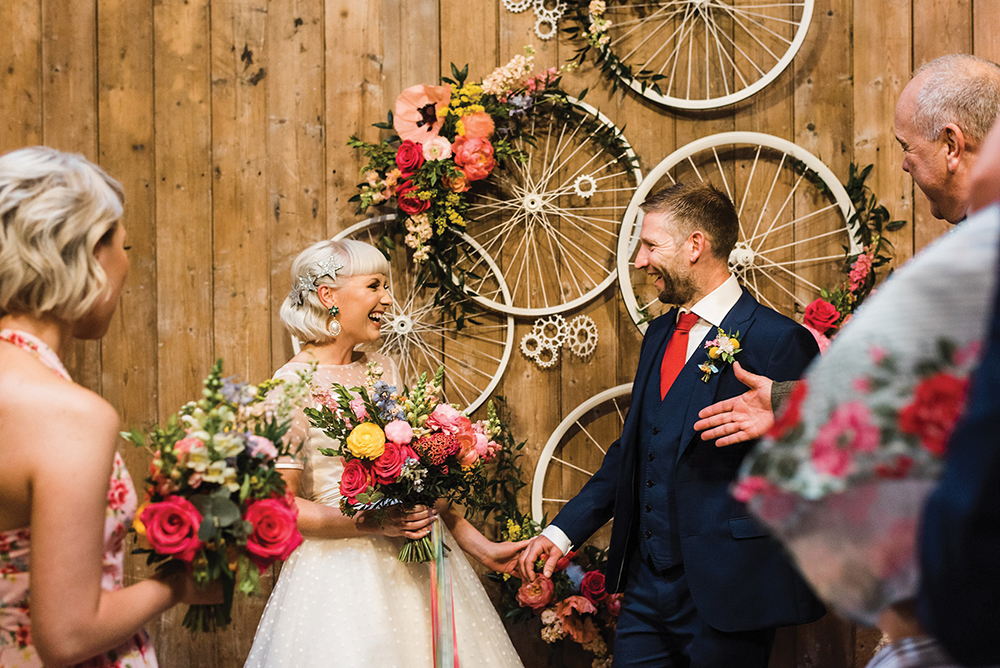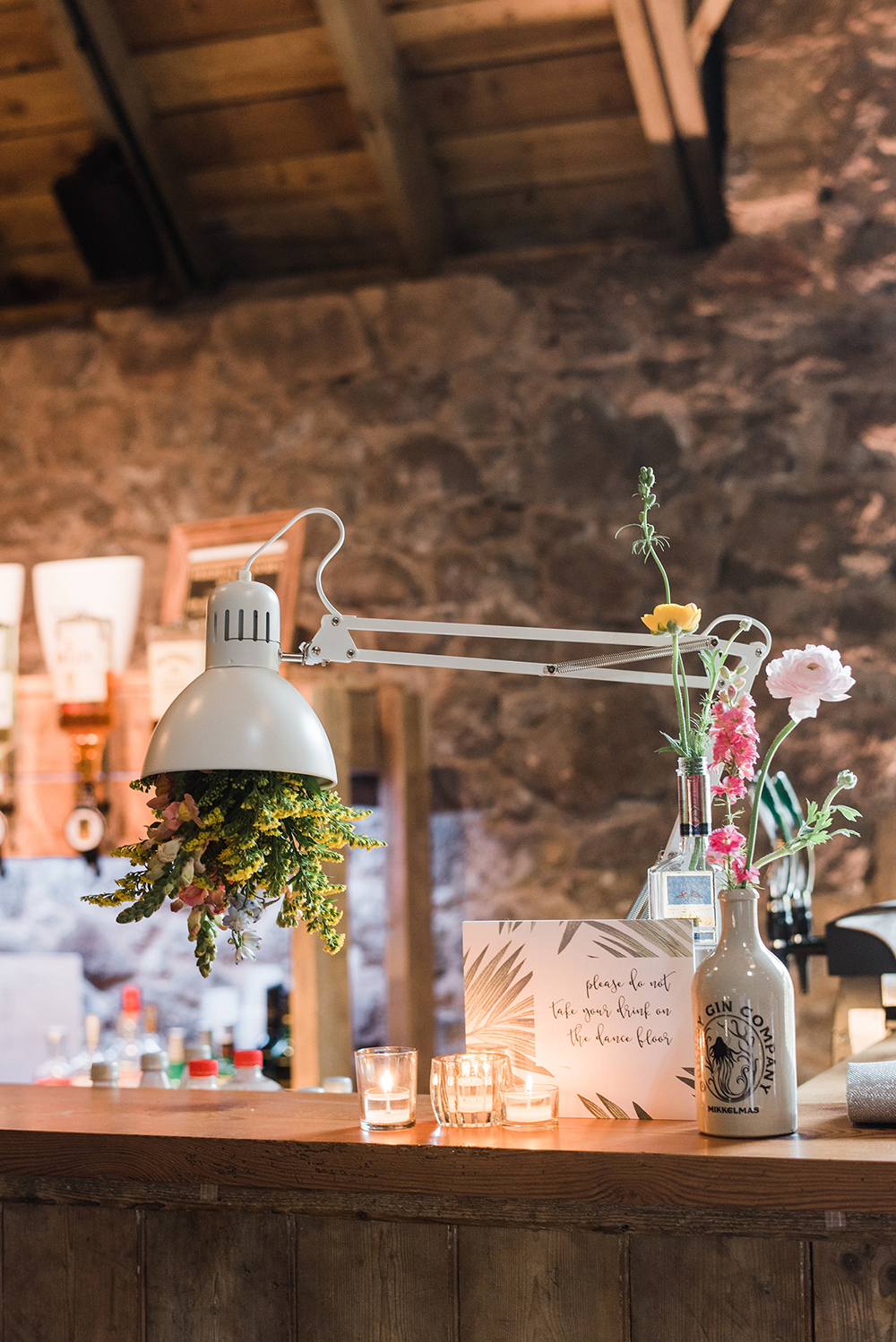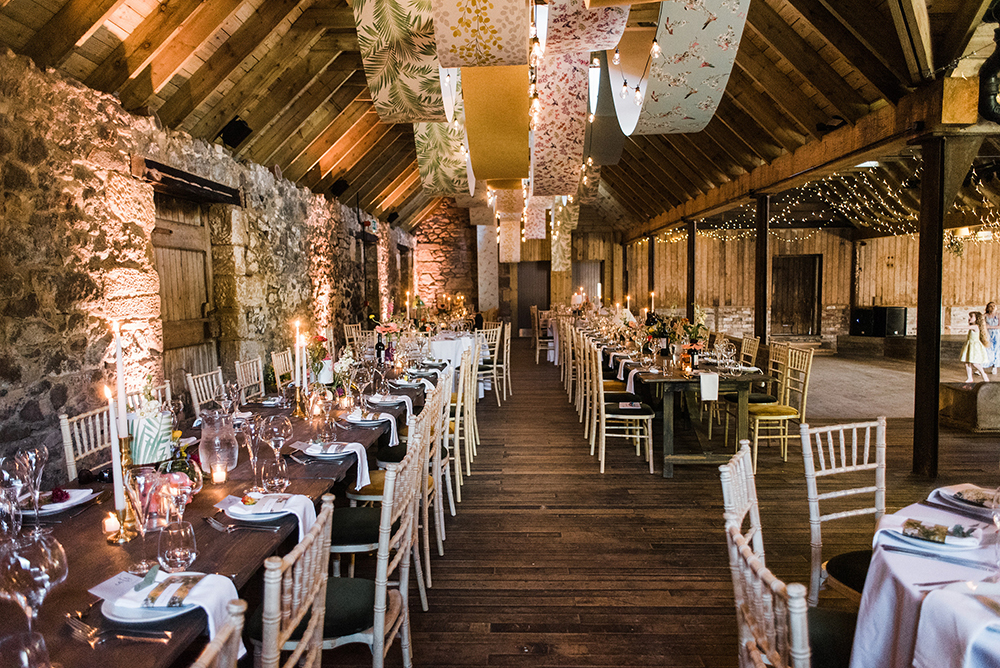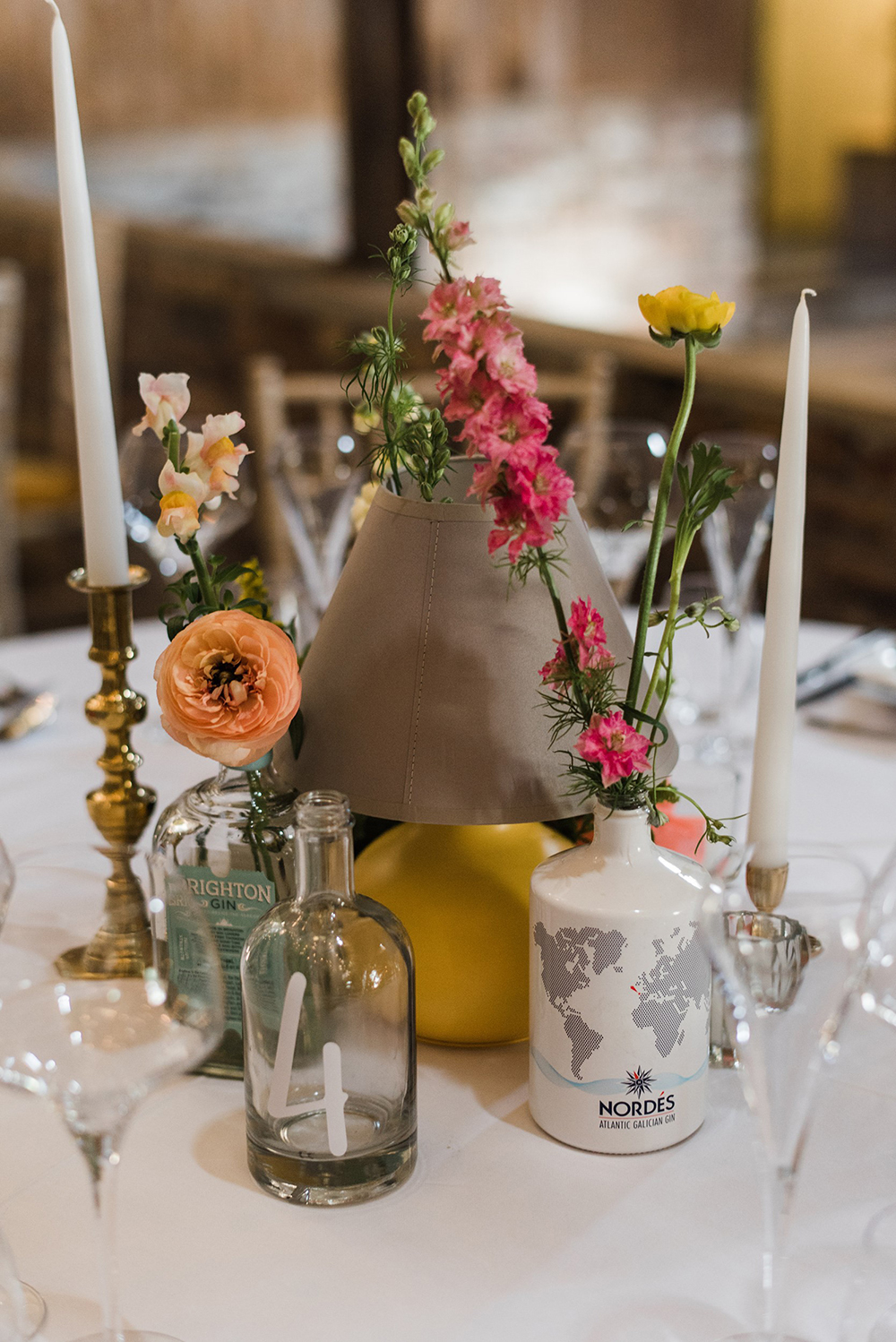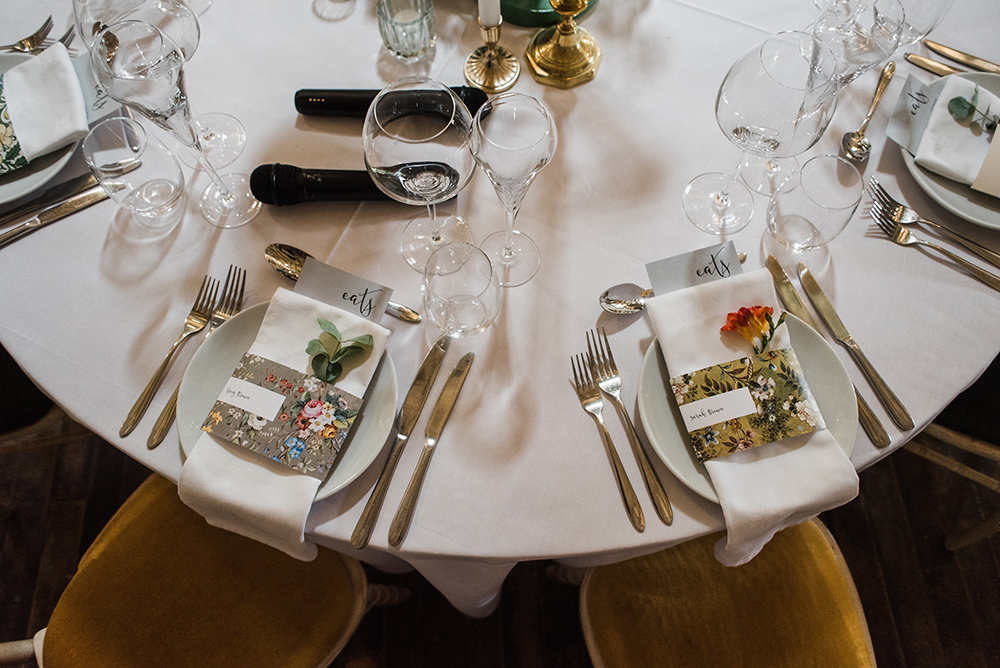 IMAGES | Photos by Zöe
For her wedding to Greig at The Byre at Inchyra, Sarah had several styling ideas but decided to hire in professionals to make her décor dreams come true.
"I contacted Lemonbox Studios within the first few months of planning," she says.
"I'd seen their work online and on Instagram and just fell in love with their creativity."
Sarah and Greig didn't have a theme per se but they were keen to move away from the muted tones seen so often in rustic, barn-style venues.
"The best advice we were given from Lemonbox was to show our personalities through the venue so our guests knew they were at Sarah and Greig's wedding," says the bride.
"Colour and clashing prints was my first idea, due to my personal clothing style.
Greig's love of cycling was also incorporated into the design with the bicycle wheels for the ceremony focal point."
"The ceiling drapes, seating plan, table décor, signage, hanging lamps and even the rearrangement of the ceremony room into a chill-out area was all Lemonbox," says Sarah.
"You just need to take one look at how creative these girls are to know why we hired them! Although I had a vision of what I wanted to do with the venue there's just no way I could have put everything together the way these girls did.
"They are worth their weight in gold!"
WEDDING FAIRY GODMOTHER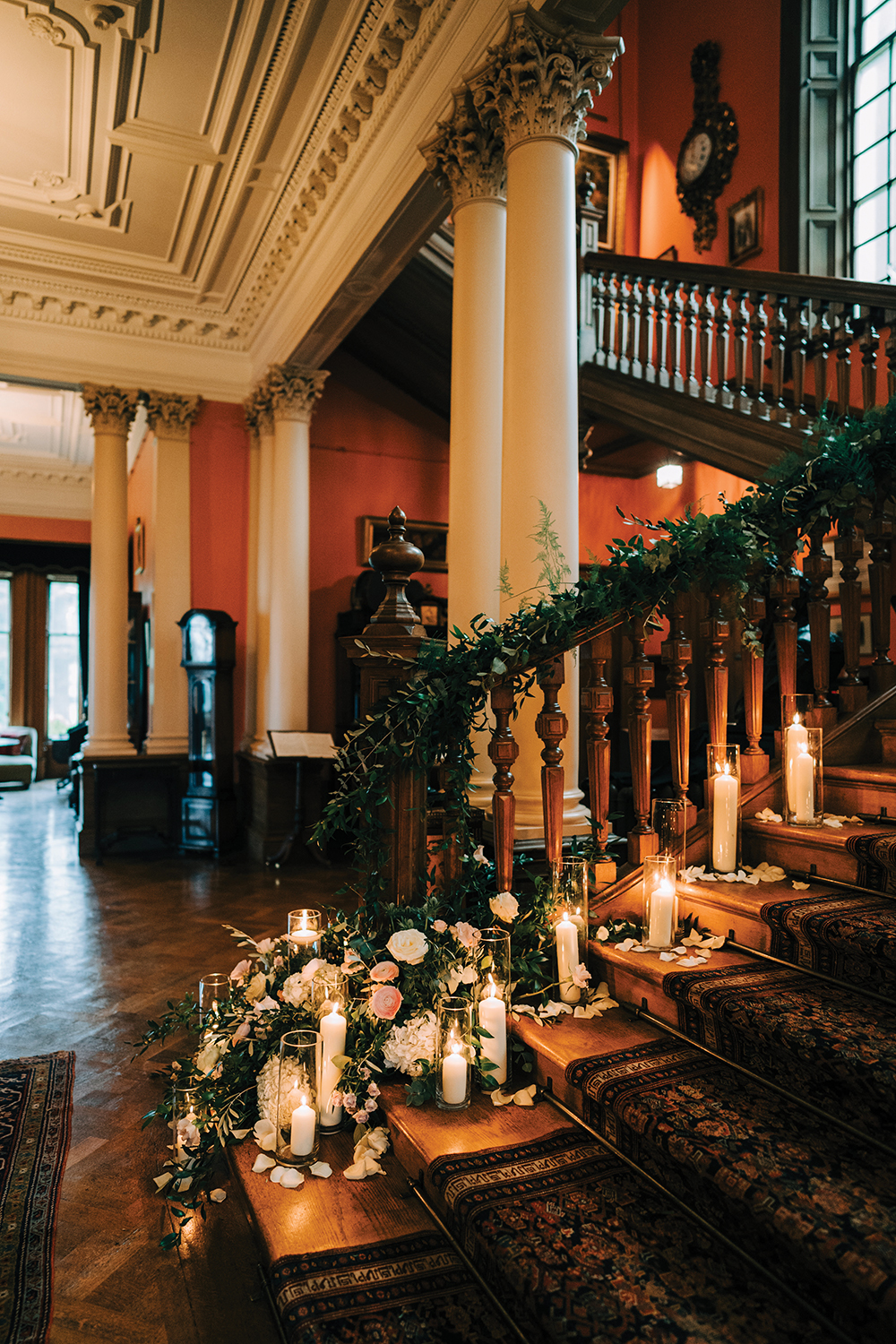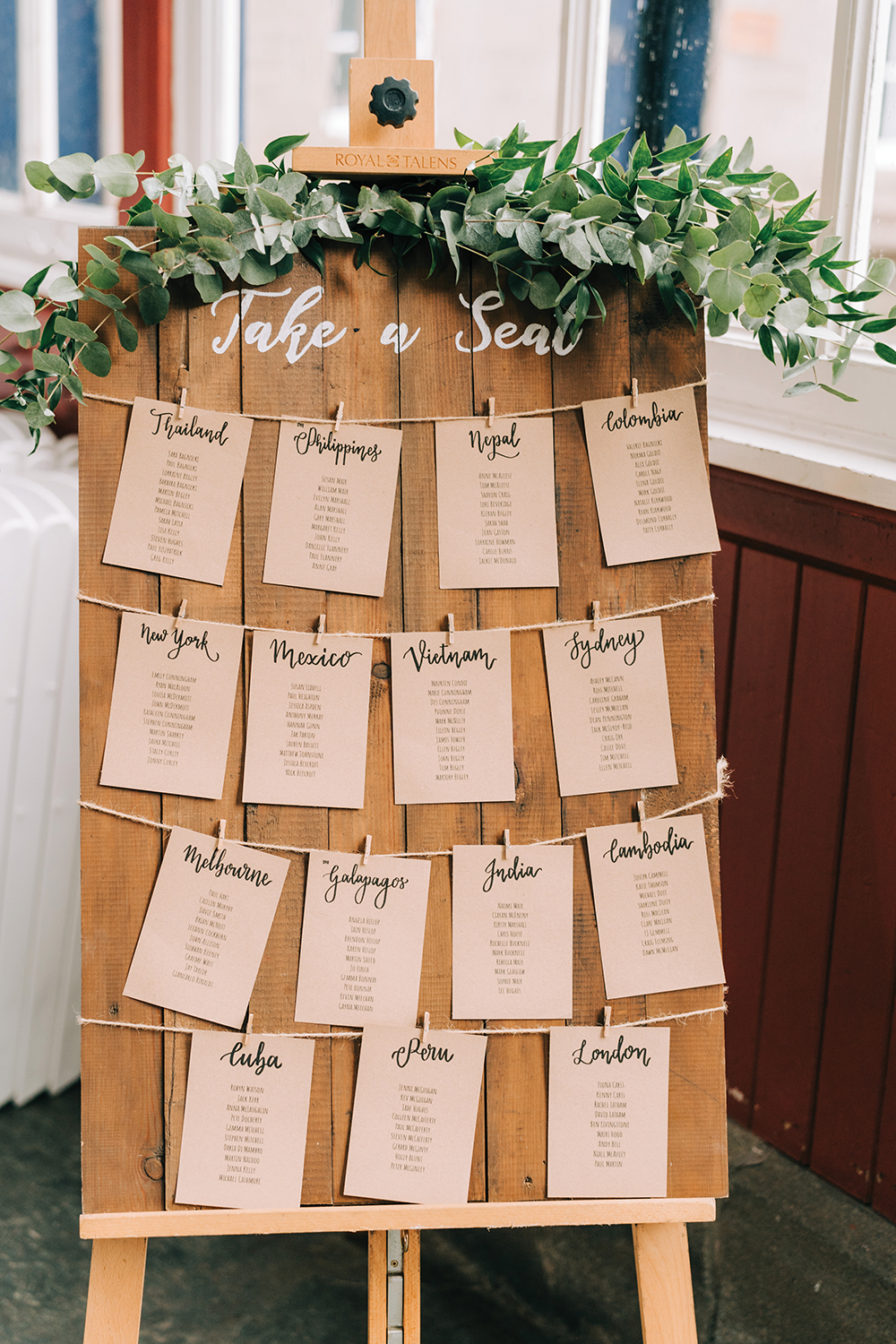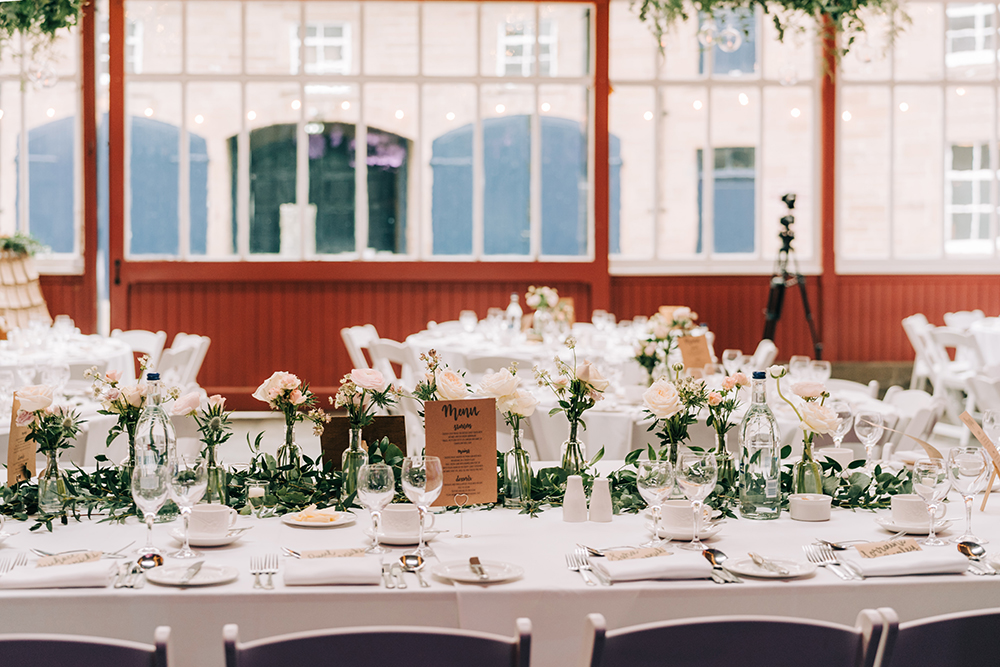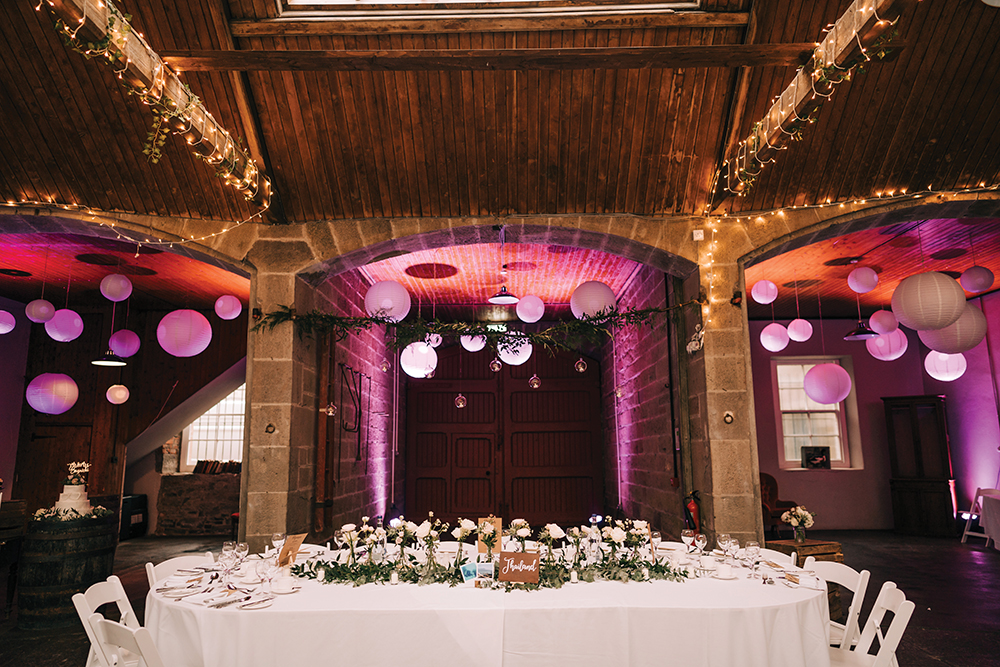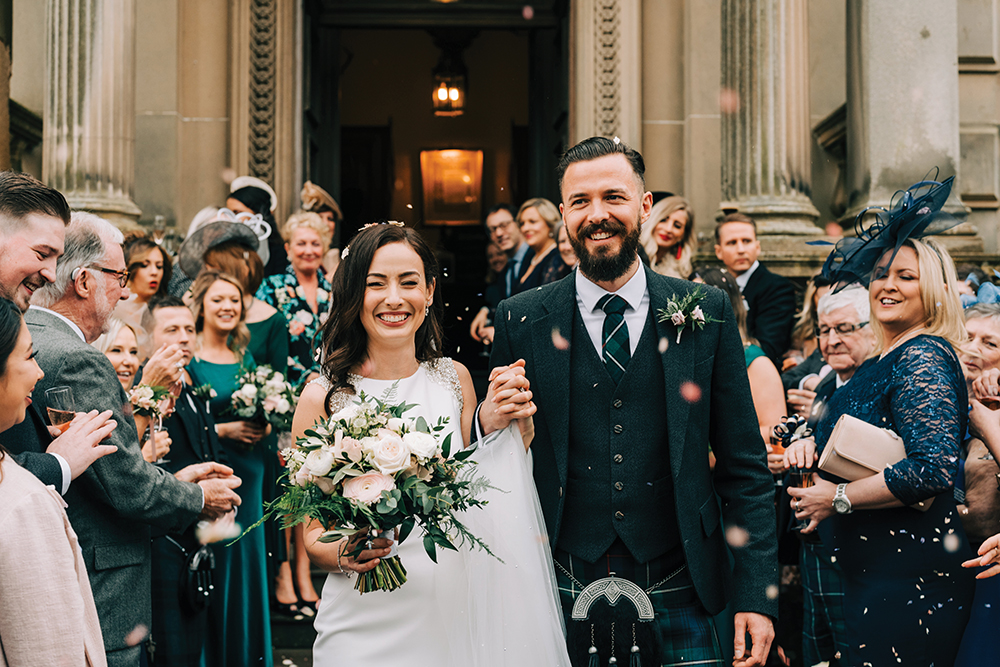 IMAGES | Photos by Zöe
TABLE NAMES, TABLE PLAN AND MENU CALLIGRAPHY | Alleycat Designs UK
You can be as organised as you like in the run-up to your wedding, but let's face it: no one wants to be checking off lists during their big day.
Some couples, therefore, hire an on-the-day wedding co-ordinator to take all the admin off their shoulders.
That's exactly what Sara and Paul did for their wedding at Errol Park, asking Laura from Devine Bride to assist in the smooth running of the day.
"I was extremely organised and about nine months before the wedding started to create a running order and list of little jobs that would need to be done as the day progressed," explains Sara.
We thought about delegating to different bridesmaids, best men and ushers but also really wanted our bridal party to just relax and enjoy the day (and were slightly concerned if they would manage once the prosecco kicked in!)"
Co-ordinator Laura stepped in and became the main point of contact for all the couple's suppliers in the lead up to the day.
Then on the day she was in charge of all Sara's little jobs, ensuring everything ran to time.
She ushered guests between the different areas, orchestrated a big confetti shoot, set up the cake and pimp your prosecco tables, lit candles, MC-ed the entire day, played the ceremony and meal music and made sure Sara and Paul were never without a drink.
The couple say hiring Laura for on-the-day co-ordination was invaluable.
"Hiring a co-ordinator was without a doubt one of our best wedding purchases."
THINKING OF HIRING A WEDDING CO-ORDINATOR OR STYLIST?