Postponed your wedding? Bloom Gin are giving you + your guests a gift…
In a real act of kindness from Bloom Gin, if you've postponed your wedding due to COVID-19, then you could be eligible for free gin favours.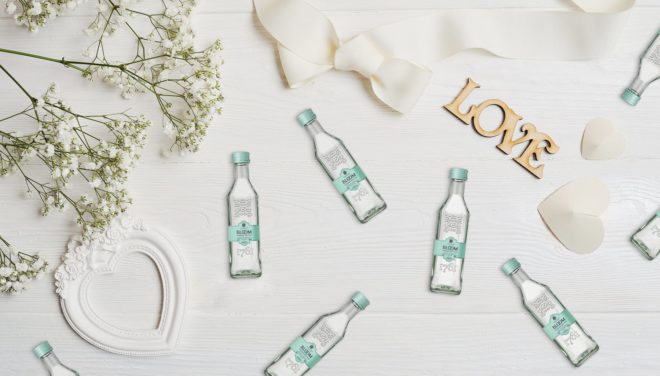 Thanks to Bloom Gin, you could give each of your wedding guests a miniature gin favour at your postponed wedding.
On the website, it says:
"In light of recent events surrounding COVID-19, BLOOM Gin is offering an exclusive 2020 wedding promotion to those that have been forced to postpone or cancel their wedding.
In times of uncertainty, many are feeling helpless with so much out of our control.
So if you're a bride or groom that's had to move your big day, we would love to provide FREE BLOOM gin miniatures for you to share with your guests as wedding favours to make it even more special.
To claim your gins, your wedding must have been scheduled to take place between 30th April 2020 and 31st December 2020 before you cancelled or rescheduled it.
Your wedding must have a minimum of 75 guests and a maximum of 200 guests, and you and your partner both have to be over the age of 18.