Our favourite things we saw at the Kelso Wedding Show
SWD takes a trip to the Borders for the Kelso Wedding Show - we thought we'd give you a wee taste of some of our favourite things from the show.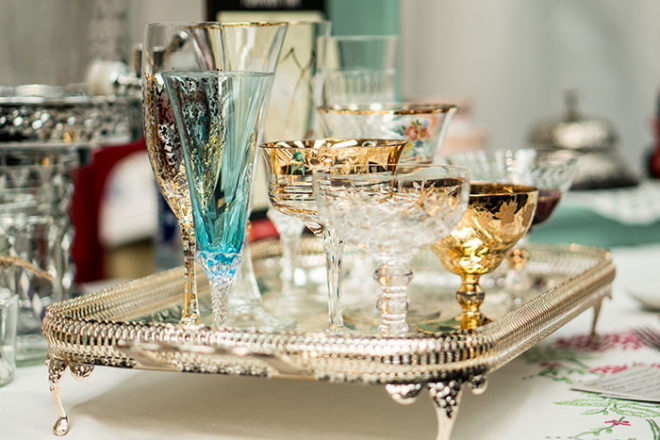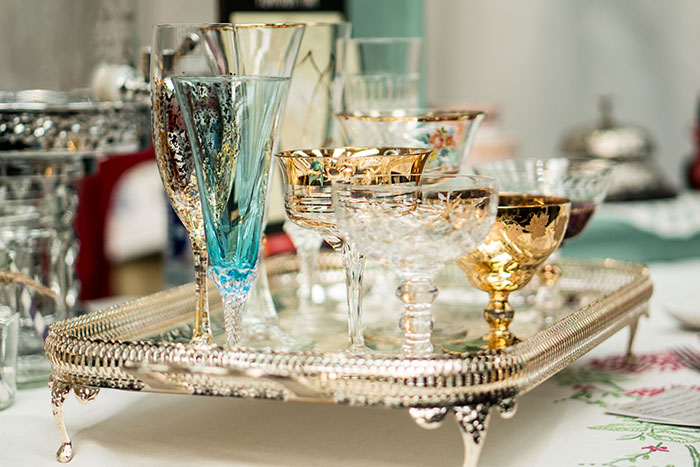 We popped down to the Borders yesterday to the Kelso Wedding Show to catch up with to-be-weds and some fantastic wedding suppliers, and since you might not have been able to make it, we thought we'd give you a wee taste of some of our favourite things from the show.
It was great to catch up with some of our favourite wedding venues around the Borders, including Dryburgh Abbey and Macdonald Cardrona (where we stayed the night before!), as well as photographers Alex Martin and Story of Love " and seeing first-hand some of the special touches you can arrange for your wedding was a huge treat. First up, this stunning vintage glassware from The Green Cockatoo " can we just have all our drinks served from these in the future, please?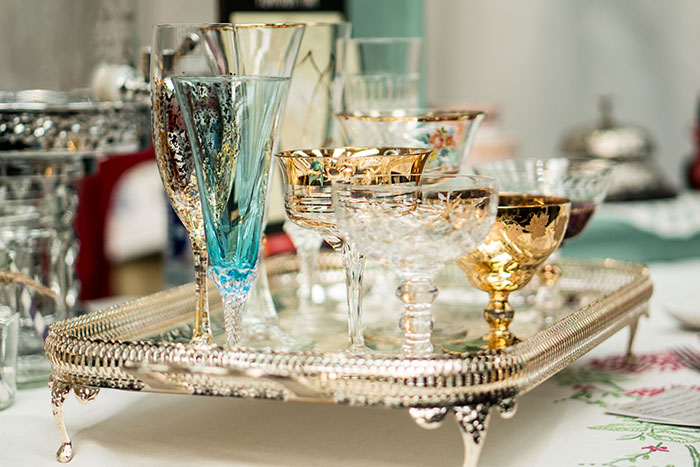 Next, some wonderful, tactile tartans from Scotland Shop: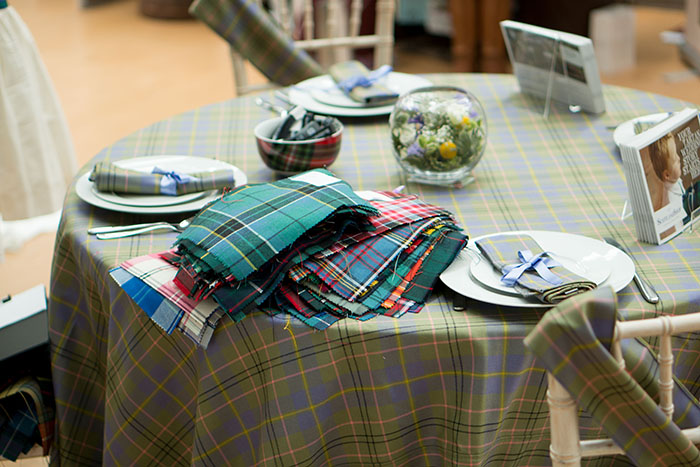 Outside, there was a collection of cars for all tastes to ferry you and important guests to and around your wedding. The classics were all there, but our heart belonged to this cute little Sunbeam-Talbot 90 from Coldstream Classic Cars, decked out in gold metallic paint with a red leather and sheepskin interior!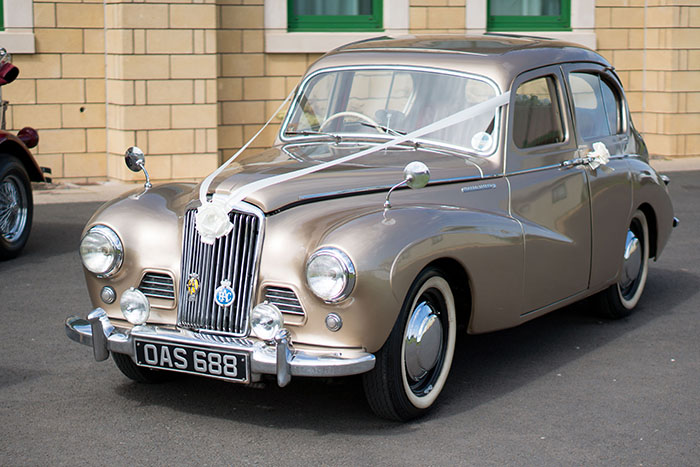 it wasn't the only transport option either; inside we saw this beautifully finished campervan from Kool Kampers: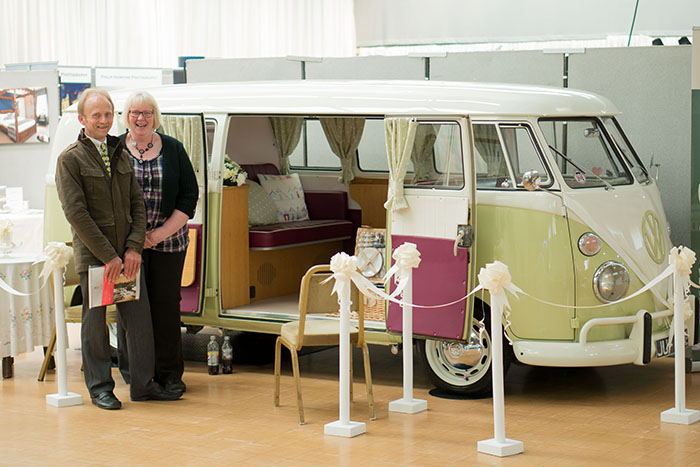 And, not for transporting you but for transporting something almost as important " Prosecco " is this wonderful, Italian-styled Apé van from Poco Prosecco.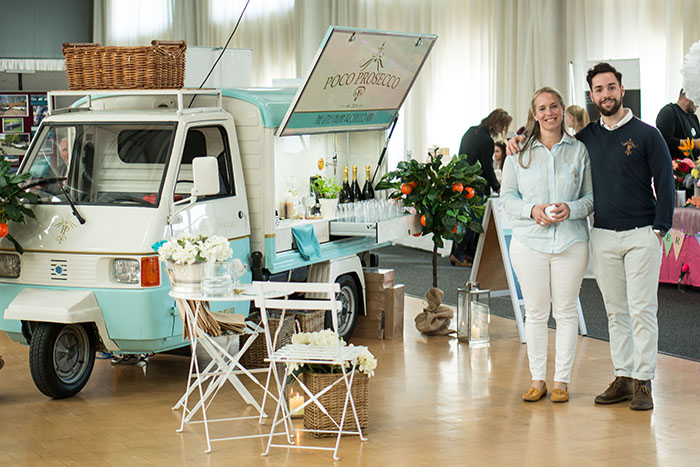 There were sumptuous cakes from Ruby & Pearl¦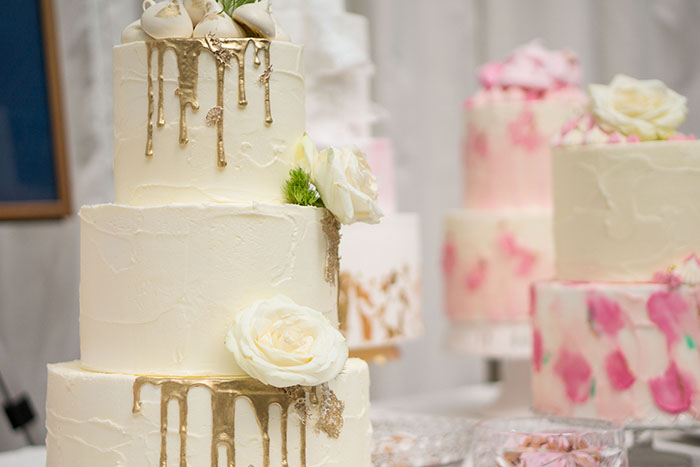 ¦enchanting paper " yes, really! " flowers from Paper Violet¦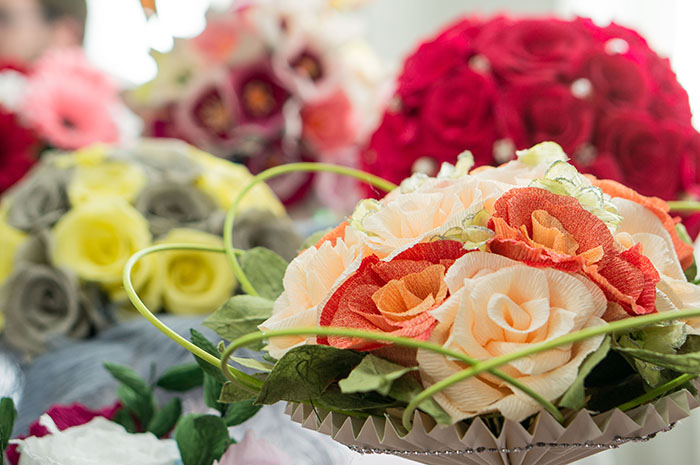 ¦and as if that wasn't enough, local bridal and grooms' fashion stores came along to showcase some spectacular gowns, kilts and more! It was a fantastic day " and we can't wait for next year!