Weddings in Scotland won't be subject to the five-mile travel restriction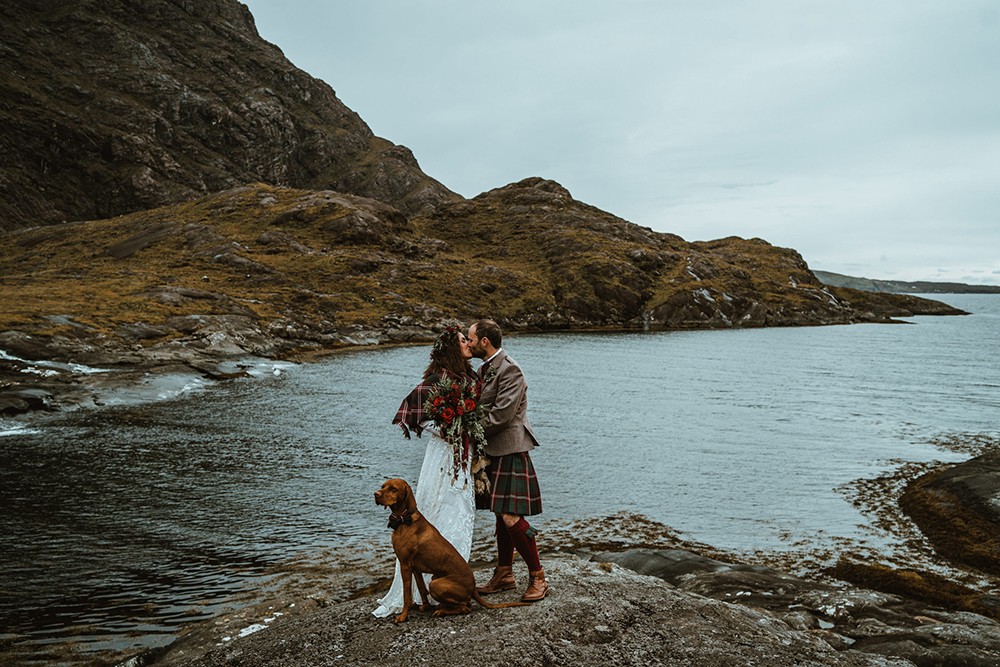 IMAGE |  Danny Birrell Photography
Last week, we shared the good news that weddings will be allowed in Scotland during phase two of the easing of lockdown restrictions.
From 29th June, weddings will be able to take place in Scotland, but there are some restrictions in place.
For example, weddings can only be held outside, and group sizes can be no larger than eight and should comprise no more than three households (not including the celebrant).
There was a little bit of confusion around the travel restrictions, however.
The Scottish Government has advised that people travel no more than five miles for leisure or exercise, but that this restriction does not apply to visiting friends and family.
We weren't certain what category a wedding would fall under – leisure, or meeting friends and family – so we asked the Scottish Government to clarify whether or not weddings would have a five-mile travel limitation on them.
The response we received from a government representative was as follows:
"No [the five-mile limit does not apply if you are getting married].
"As the First Minister said to parliament, we are asking people not to travel more than around five miles or so from their home for leisure or exercise. This does not apply to meeting family and friends.
"While the government's strong guidance is to avoid unnecessary travel, we recognise that in some cases it may be unavoidable. However unless you are in an extended household, it is not possible to stay overnight at anywhere other than your primary residence."
Scottish Wedding's advice
Even though travel restrictions aren't in place for weddings, you need to do what you can to be safe and to ensure the safety of others.
Try, if you can, to choose somewhere reasonably quiet where you won't run the risk of running into other people. Remember that you must be physically distanced by two metres from anyone that you don't share a household with.
Consider practicalities too; you don't want to travel so far that you're too tired to journey back on the same day, plus you won't want to be far from a loo.
Our advice at Scottish Wedding is to be as sensible as possible if you'd like to get married during phase two.