Here's how to professionally live-stream your wedding ceremony
Fuze Ceremonies has launched Wedding TV, a slick way to allow guests to attend your wedding virtually.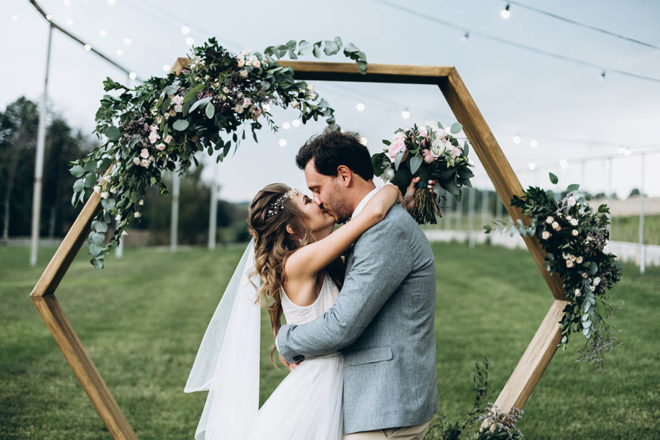 It's been heartening to see weddings take place again in Scotland after months of the industry (and, well, the world) being placed on pause.
But we're not quite back to normal yet, as guest list sizes are still restricted – which means that any couples getting married just now have to come to terms with not having all their loved ones there on their special day.
Of course, you could invite some guests to attend your wedding virtually.
That's the idea behind Wedding TV, a new service launched by Fuze Ceremonies that allows couples to professionally live-stream their wedding ceremony for friends and family that can't be there in person.
Forget the dodgy connection and shoogly camerawork that comes with streaming over social media with a smartphone; this is a far slicker operation combining videographers and cutting-edge technology.
Fuze Ceremonies has partnered with Life's Big Moments, a company that specialises in live-streaming events, alongside top film professionals to ensure the best visual quality.
Your guests will be sent a digital invitation to a dedicated website where they can log-in securely to virtually attend your ceremony live, as it happens, from the comfort of their own home.
The ceremony is then viewable via this link for 28 days, and you'll receive a digital copy of the footage to keep forever.
Anne Widdop, founder and director of Fuze Ceremonies, said:
"Wedding TV was designed with couples and distanced families in mind, with the aim to give the best possible experience of the ceremony to those who, for whatever reason, are unable to attend.
"We have been working hard to provide a high-quality, secure and easy to use service.  We have researched the emerging use of technology during wedding ceremonies and set out with an aim to offer a more personal, inclusive package of services and support to couples.
"We really hope that Wedding TV will have a positive impact on the lives of those whose ceremonies have been affected by the Covid-19 pandemic."
Want to live-stream your wedding ceremony?
There are a number of packages available for this service starting from £199, and a 15% discount is available on all packages until 30 August 2020.
Visit Fuze Ceremonies' Wedding TV page to find out more.