"I had a virtual hen party!"
Bride-to-be Lauren had to her Seville hen do, so she had a virtual hen party to 'Zoomville' with her bride squad instead!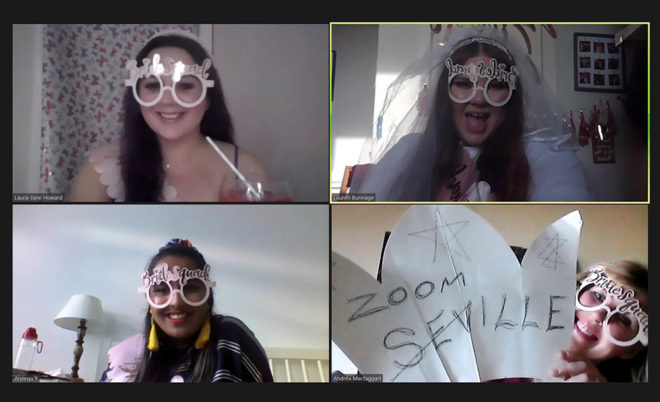 At the start of this year, you were probably in at least one hen party WhatsApp chat ablaze with countdown memes and links to questionable beach attire.
But just as Covid-19 has messed with our wedding plans, so too has it thrown a spanner in the works of the hen parties that were supposed to be taking place this summer.
Many of us have found ourselves attending virtual hen parties to mark the original hen party date, gathering on Zoom and Houseparty to sink homemade cocktails and play Never Have I Ever.
Edinburgh-based bride-to-be Lauren Bunnage and her partner Matthew Prichard are among the many couples who have chosen to postpone their 2020 wedding.
"We were very averse to postponing originally as we had booked our wedding in the summer of 2018 and our engagement was already going to be quite long," says Lauren, who was originally planning to get married this September at Ednam House in Kelso.
"After the first week of lockdown we decided the uncertainty was too stressful. I was supposed to begin a new medical treatment to improve my health significantly in time for the wedding and this was now delayed for the foreseeable future due to the virus.
"We also had a number of international guests travelling from Spain, America and Canada and it seemed unlikely that their travel plans wouldn't at the very least be disrupted."
Lauren's own travel plans were affected too, as she was due to jet off to Seville at the end of May with her mum, bridesmaid and a friend for her hen do.
"We were planning to do lots of sightseeing, see a flamenco show and eat lots of tapas," says Lauren. "I was also supposed to be having a home hen in Glasgow which was a complete surprise and my bridesmaid Laura-Jane was in charge of organising it."
And it was Laura-Jane who stepped up to surprise the bride with a virtual celebration to 'Zoomville' when it became clear that a real-life hen party wouldn't be on the cards.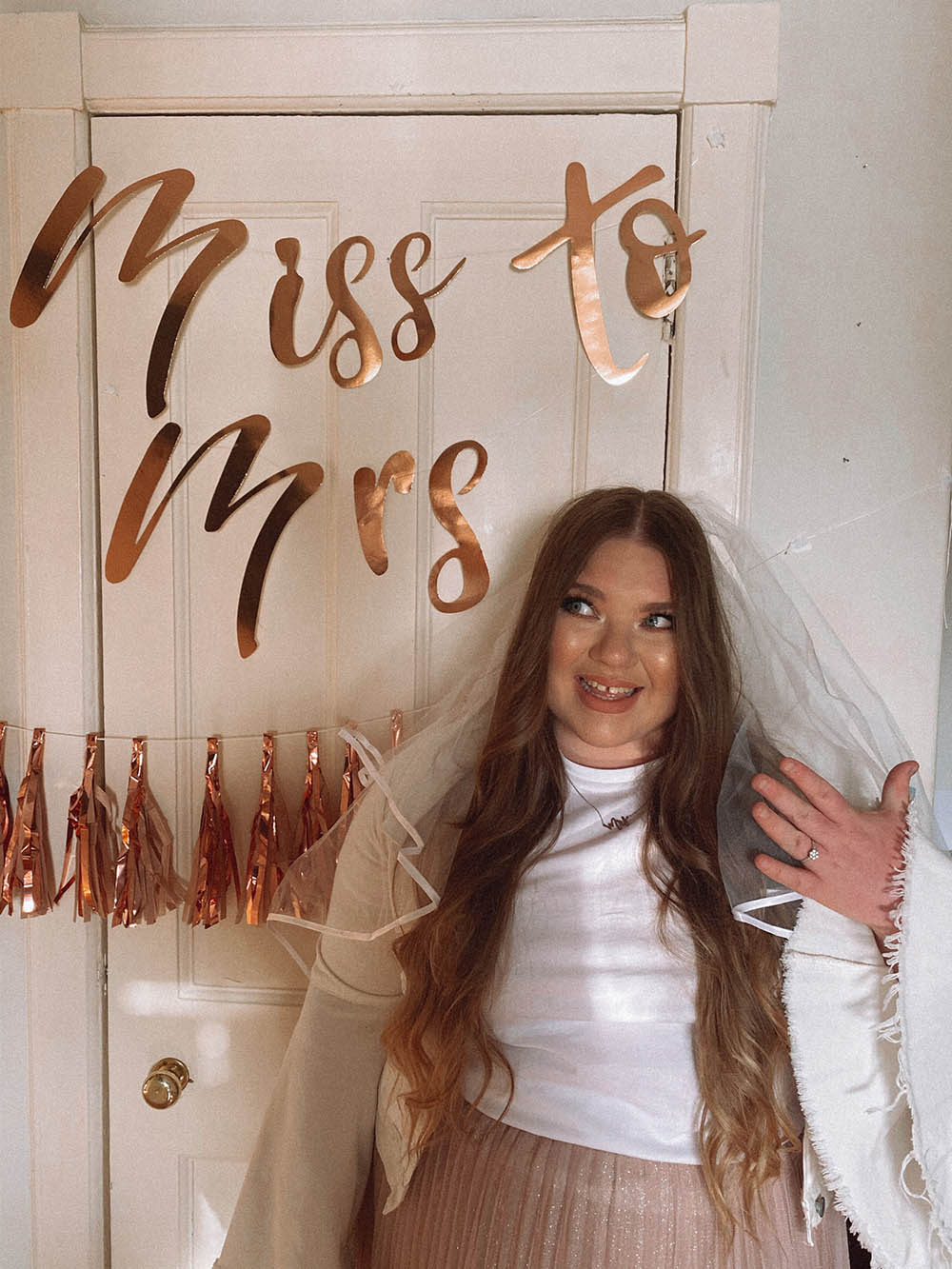 The Zoom call took place the night before the hen squad were due to fly to Spain.
"My mum lives nearby so dropped me off a hamper from them all with lots of cute gifts, décor and sweeties, and she also made me some homemade tapas which was amazing," says Lauren.
"My bridesmaid sent me a bride sash, badge and bride squad glasses in the post. When I logged on everyone had the matching glasses on – it was brilliant!"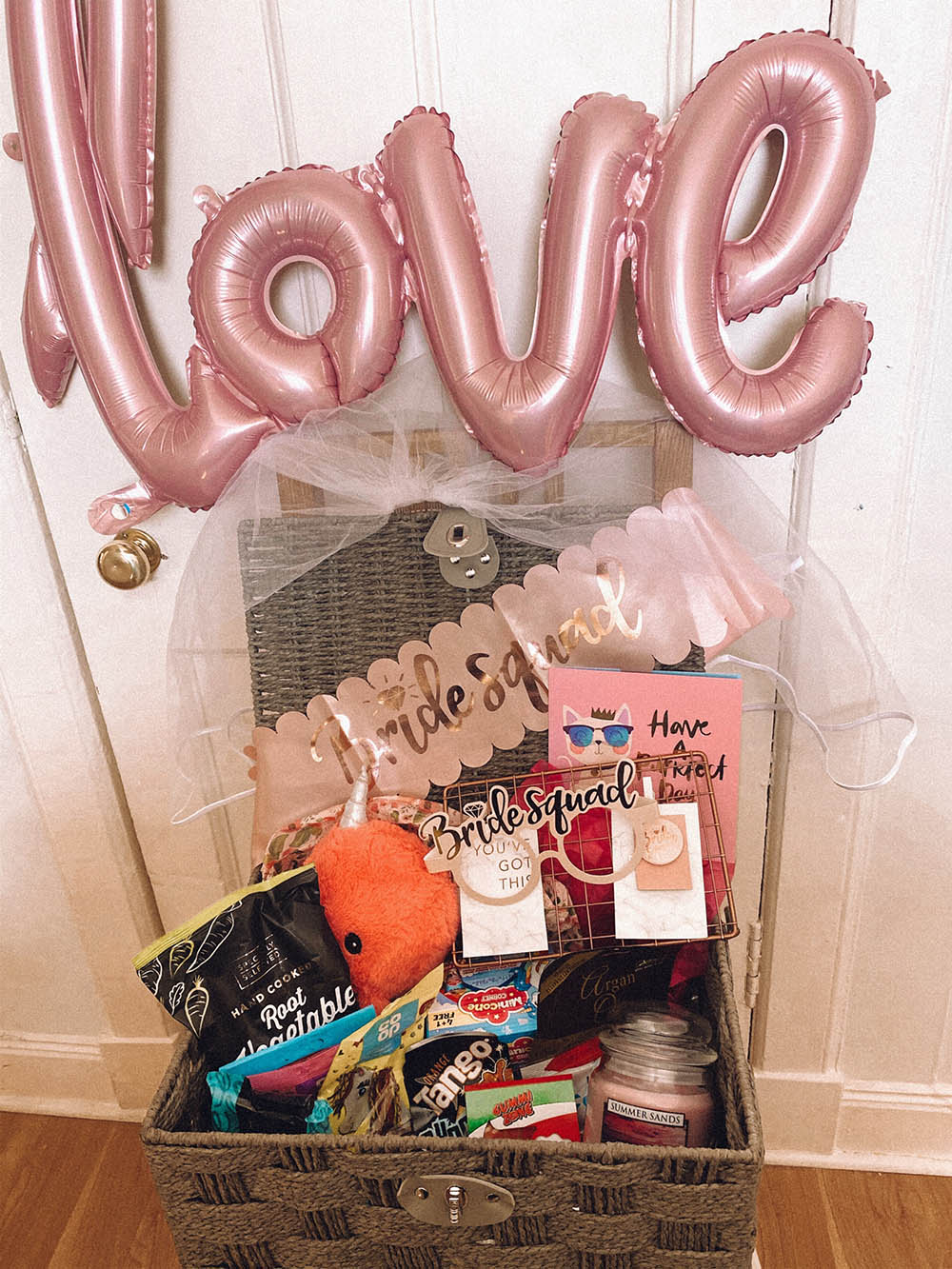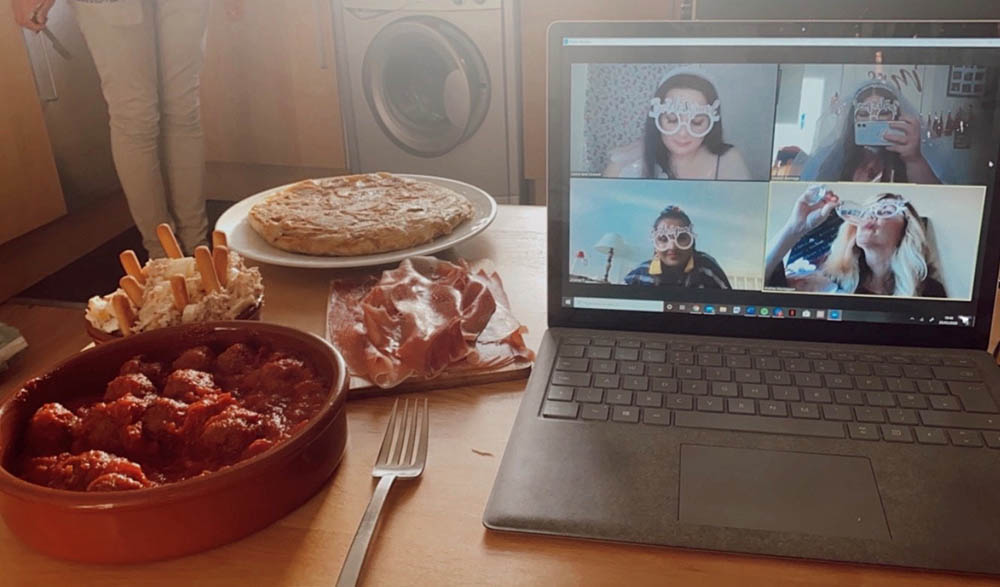 An evening of fun and games ensued, with Matthew even making a surprise appearance for Mr and Mrs. They also played Guess The Celebrity Dress, Snog, Marry, Avoid and a scavenger game where everyone had four minutes to collect a list of 15 random items from around the house such as a lipstick, toothpick and something blue.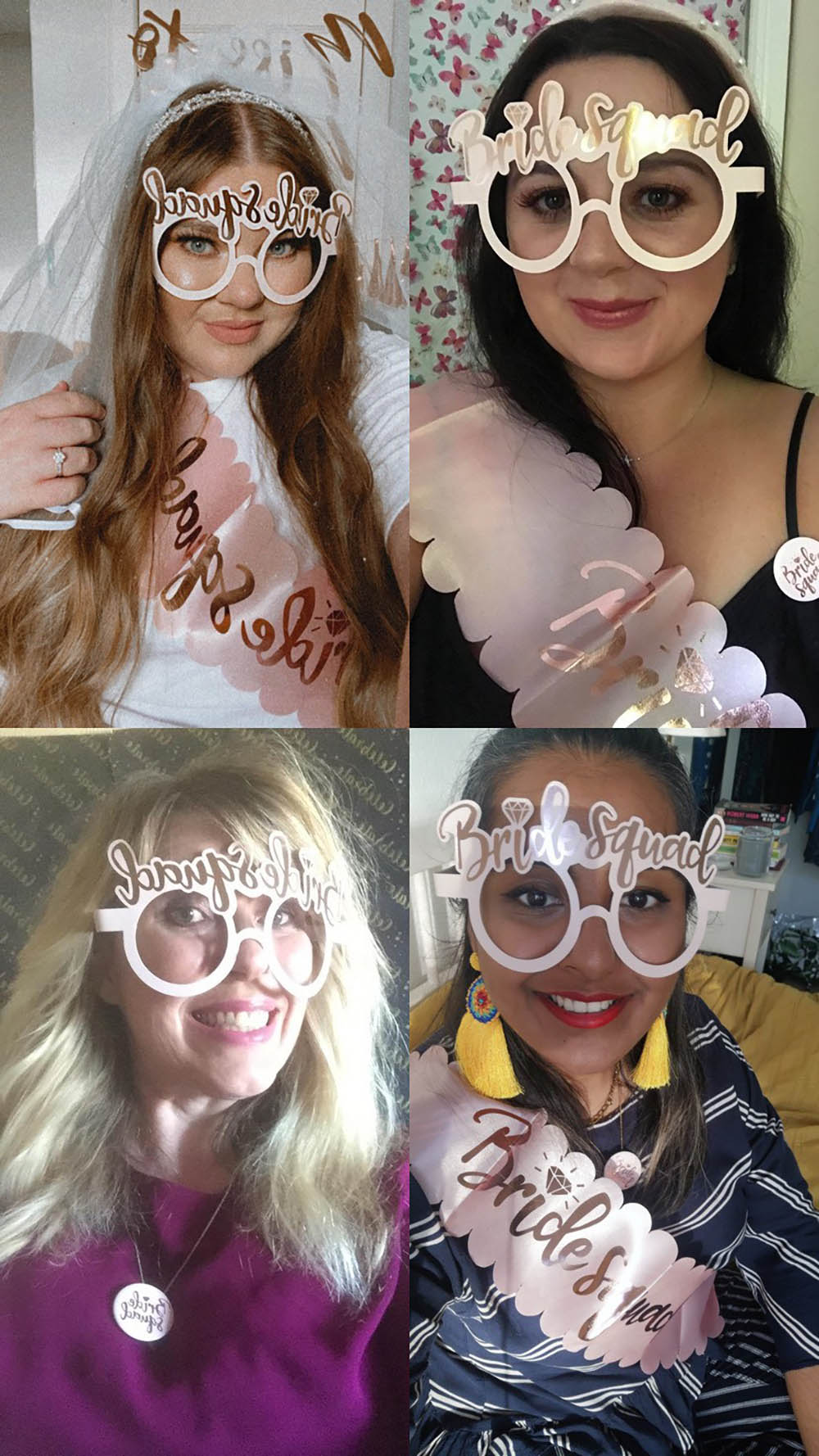 "The most memorable moment was perhaps the toilet roll game where we all had to make ourselves a wedding dress from loo roll… even more ironic than when normally played due to the high toilet roll demand! We all had to show off our masterpieces and my mum had only got as far as the top!" laughs Lauren.
Lauren intends to rearrange her Seville and home hen parties for 2021 ahead of her wedding next year and says that she's looking forward to them even more than before.
"The virtual hen party was so much fun that I'm even more excited for the real deal now," she says. "I wasn't sure if a virtual hen do would be much fun or if it might make me feel a bit sad that I wasn't able to have my actual hen, but I loved every minute of it!"
Follow Lauren's wedding planning journey on Instagram.
Lauren's virtual hen party advice
Play games
"I would definitely recommend organising games and putting someone in charge of fun hen do music. If you have quite a big number of hens then you could ask each one to organise a game.
Dress for the occasion
"I would recommend dressing up as I really felt like a bride and I love looking back on the photos even if it is very far from the hen do I imagined!"
Stay on theme
"If you were due to be going abroad you could ask everyone to make some food related to that country."