Coronavirus: MSPs have voted for wedding ceremonies to be allowed in Scotland
Weddings have now been factored into lockdown legislation in Scotland, and it is expected that wedding ceremonies will be able to take place soon.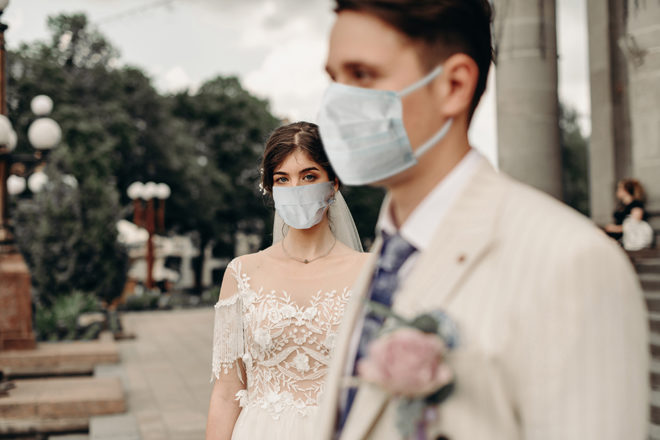 It feels like we've been waiting an age for news as to when weddings may be able to take place in Scotland again, and what measures will need to be taken in order for them to be as safe as possible during the Covid-19 pandemic.
Last week we shared the news that Constitution Secretary Mike Russell indicated that wedding guest lists in Scotland will have to be restricted post-lockdown when questioned by Conservative MP Adam Tomkins, who asked why the new Coronavirus (Scotland) (No.2) Bill included no provision on weddings.
MSPs have now amended this so that weddings will be factored into lockdown legislation.
This will allow ceremonies to take place in Scotland once lockdown restrictions are eased.
At a Covid-19 Committee meeting yesterday, Mr Tomkins said: "It is disproportionate to have any sort of blanket ban, whether that is a ban in law or just in administrative regulation and practice, on practically any wedding taking place anywhere in Scotland at any time."
Lockdown is still in place in Scotland until 28 May, though it has been indicated that restrictions will be eased from this date onward.
First Minister Nicola Sturgeon will be making an announcement tomorrow, Thursday 21 May, regarding what these more relaxed rules may look like.
It is expected that any wedding ceremonies taking place would have to adhere to social distancing rules. It is also likely that numbers would have to be kept to an absolute minimum, though we will need to wait to find out what this number might be.
Regardless, this is a positive step forward for any couples who would like to at least legalise their union.
In a report by the Glasgow Times, Mr Tomkins said: "The fundamental right for a couple to get married is a human right and not one that should be restricted.
"There are plenty of places in Scotland where couples could safely get married, with the required three other people in attendance, and a necessary social distance."