Coronavirus: The Scottish Government has published new wedding guidelines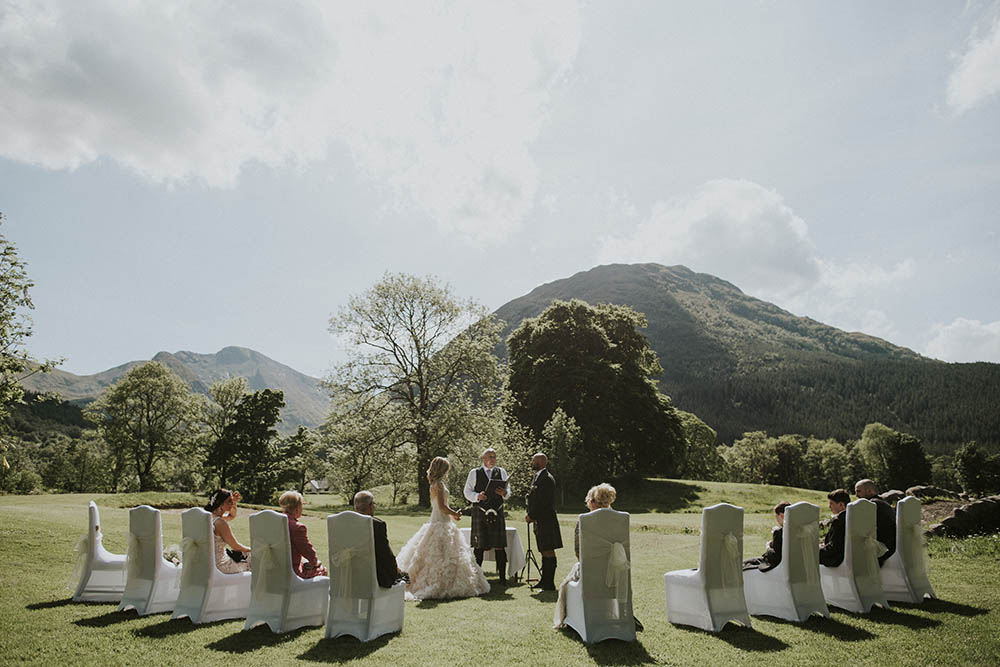 IMAGE |  Lena Sabala
The Scottish Government has published guidelines for weddings in Scotland, providing couples with advice on how to safely get married during the coronavirus pandemic.
Covering everything from the number of guests that can attend your wedding to the health and safety procedures that should be followed, it is the most robust set of guidance that has been provided so far with specific reference to weddings.
Here's what you need to know.
Where you can get married
The Scottish Government strongly advises that a marriage or civil partnership should only take place somewhere deemed safe by the couple and celebrant..
Although you can now get married indoors, the guidance states:
"We encourage couples to consider an outdoor marriage or civil partnership because of the reduced risk of transmission in an outdoor environment.
"If the intention is to conduct the ceremony or registration outdoors, a shelter which is not wholly or mainly enclosed (e.g. such as an open-sided gazebo) can be used."
How many people can attend your wedding ceremony
We shared the news last week that as of yesterday, 15 July, up to 20 people can attend a marriage ceremony or civil partnership.
This number is allowed so long as everyone can be safely accommodated with physical distancing in the venue.
The government guidance states:
"This suggested maximum includes the couple, the witnesses, guests and any carers accompanying someone attending the ceremony.
"It also includes any staff who are not employed by the venue, such as a photographer, musicians or others a couple has employed for the purpose of the ceremony or registration.
"It does not include the celebrant and any required interpreter."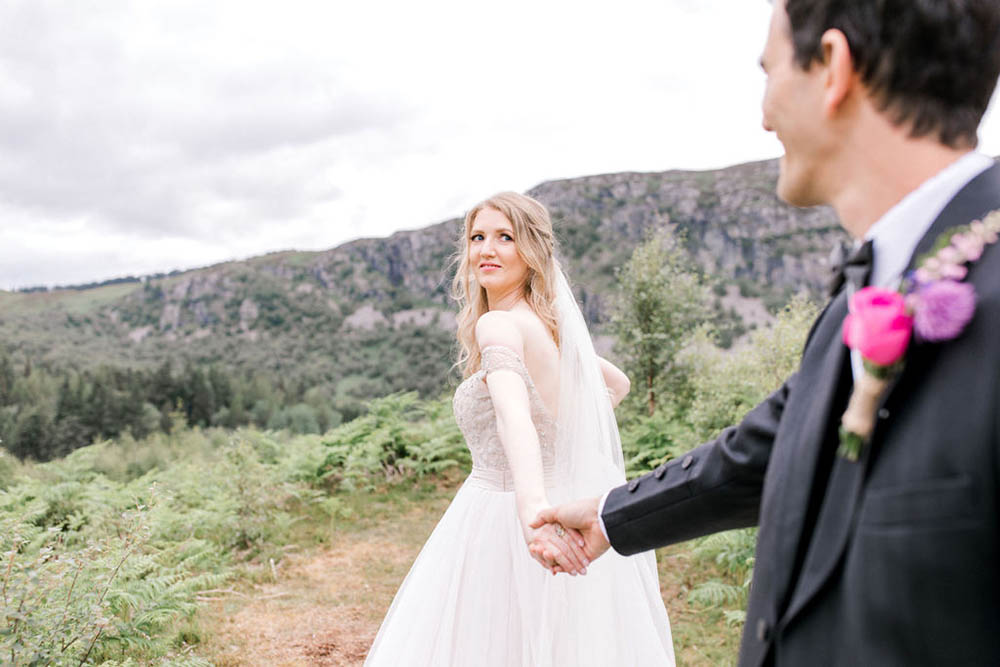 IMAGE | The Gibsons
How to make sure your wedding ceremony is safe
The Government advises that ceremonies and registrations should be "kept as short as possible".
People from different households or extended households should maintain physical distancing during the ceremony, and face-to-face interaction within two metres should be avoided where possible.
Religious or belief bodies and their celebrants should consider adapting rites, rituals and religious aspects of the ceremony to minimise the risk of spreading Covid-19.
If you want to do a hand-fasting for example, everyone should wash their hands before and after the ceremony.
Your wedding rings should be handled by as few people as possible, and anyone handling them should wash their hands before and afterwards.
When the register is signed, consideration should be given to using separate pens.
Food and drink should not be consumed during the ceremony or registration, unless for religious or belief purposes.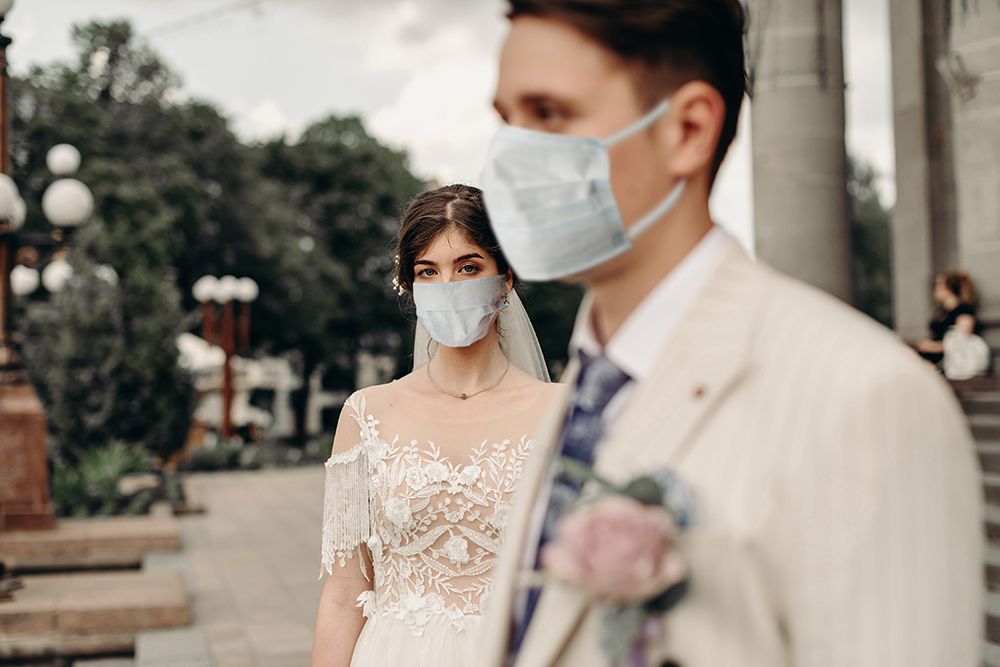 Are face coverings required?
If you are getting married outside, you don't need to wear face masks.
However, if you are getting married indoors, it's something you may need to consider.
The guidance states:
"The wearing of a face covering is now mandatory in certain indoor premises, such as hotels and places of worship.
"There are exemptions to this requirement, including for individuals who are leading a ceremony or registration.
"The wearing of face coverings must not be used as an alternative to other precautions including physical distancing, hand washing and respiratory hygiene."
Scottish Wedding has contacted the Scottish Government on 14th August to ask if the couple getting married also need to wear a face covering, or if they are exempt. We will update this page when we hear back.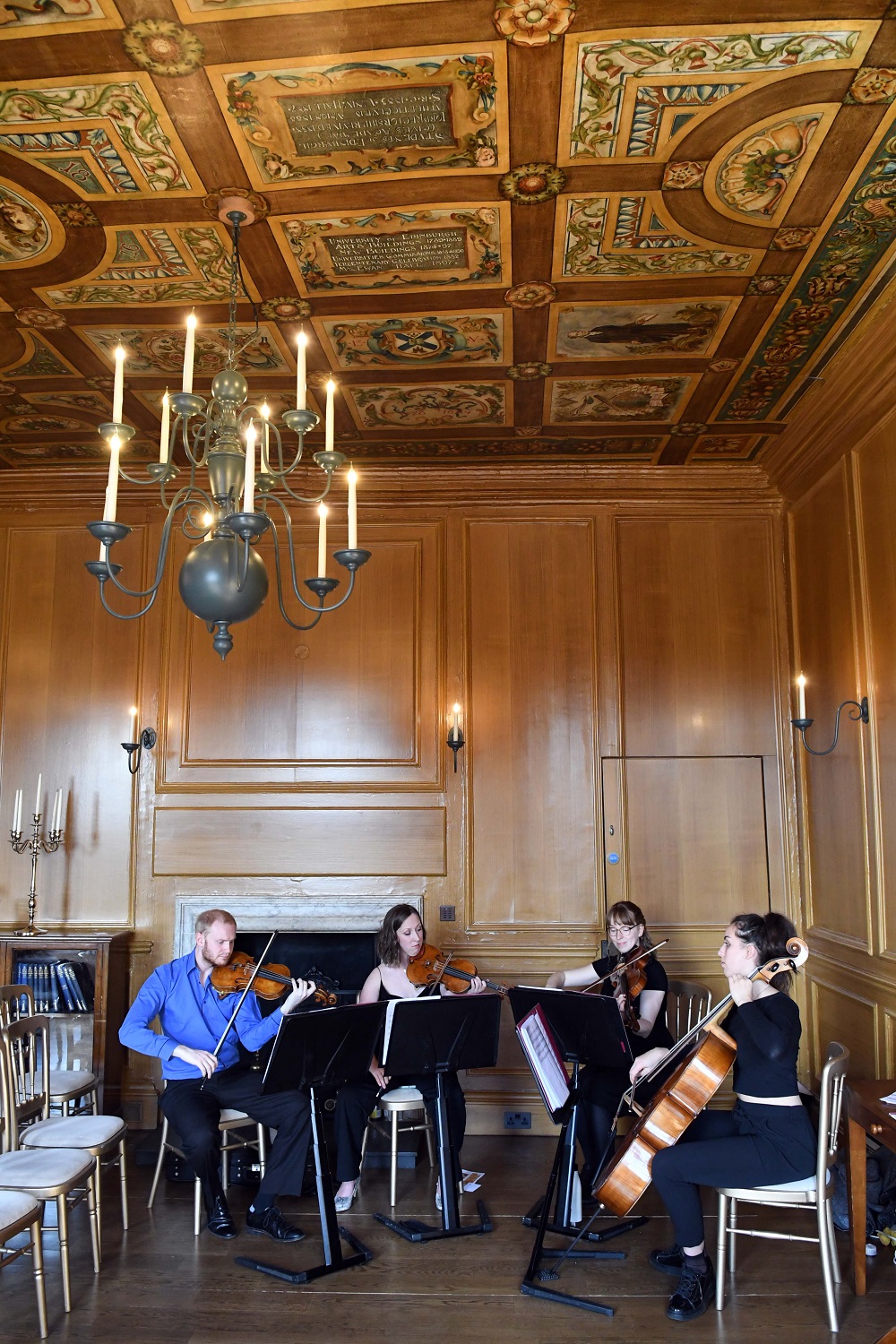 IMAGE | Four String Quartet
Are you allowed live music during a wedding ceremony?
Only certain types of live music are permitted at the moment.
"People should avoid singing, shouting, raising voices and/or playing music at a volume that makes normal conversation difficult or that may encourage shouting. This is because of the potential for increased risk of transmission from aerosol and droplets," says the guidance.
Musical instruments can be played, but only if they do not require being blown into.
Are wedding receptions permitted?
At the moment, large receptions cannot take place and you must follow the phase three guidance on seeing friends and family.
This means that if your reception is outdoors, then it can host a maximum of five households at a time, and up to 15 people in total.
If it is indoors then that means only three households and a maximum of eight people.
Visit the Scottish Government's website for the full set of guidance relating to marriages and civil partnerships.