Postponed your wedding? Here's how to celebrate your original wedding date
Here's how to make your would-be wedding date as special and memorable as your actual big day.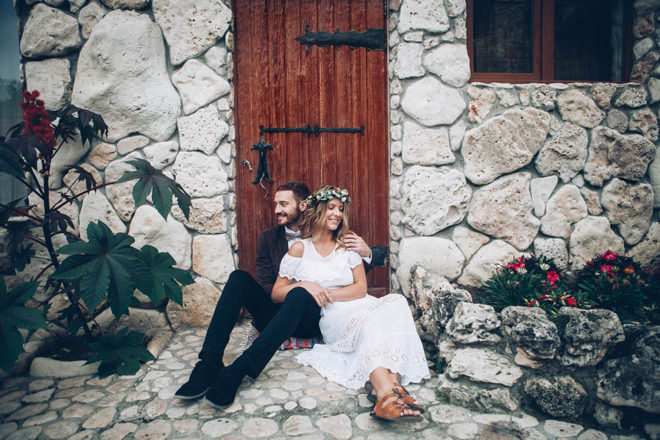 When you're planning a wedding, the date is etched in your brain. And on your invitations. Possibly even stamped on your wedding favours and on-the-day stationery…
Even if you've had to postpone your big day due to Covid-19 and you have a brand new wedding date to look forward to, that original wedding date will still hold a very special place in your heart. Of course it will.
So why don't you celebrate it?
Yes, the world is weird right now and our social lives for the last few months have largely involved us staring at our phones.
But there are lots of ways you can break the monotony and make the day you should have been getting married on, which you'd been looking forward to for such a long time, feel joyful and significant.
Looking for some inspo?
Here are some ideas for how to celebrate your original wedding date.
Hold a ceremony
So, you've got a couple of options here.
You could have your actual wedding ceremony now, given that weddings can currently go ahead in Scotland, so that you're officially married. Then, you could have a ceremony minus the legal bits on your postponed date, giving your wider circle of friends and family an opportunity to witness your love. D'aww.
Alternatively, hold a mock ceremony at home now while you wait for the real deal!
This can take any shape or form, and it doesn't have to mimic what your actual wedding ceremony will be like.
Why not write a love letter to one another and read it aloud, or make a list of your five favourite memories with your other half – from special holidays together to daft nights out.
Scottish couple Jenny and Phil got 'emotionally married' on their original wedding date, and Jenny even wrote Phil a poem which she read aloud.
It's the perfect opportunity to start the day on a romantic note.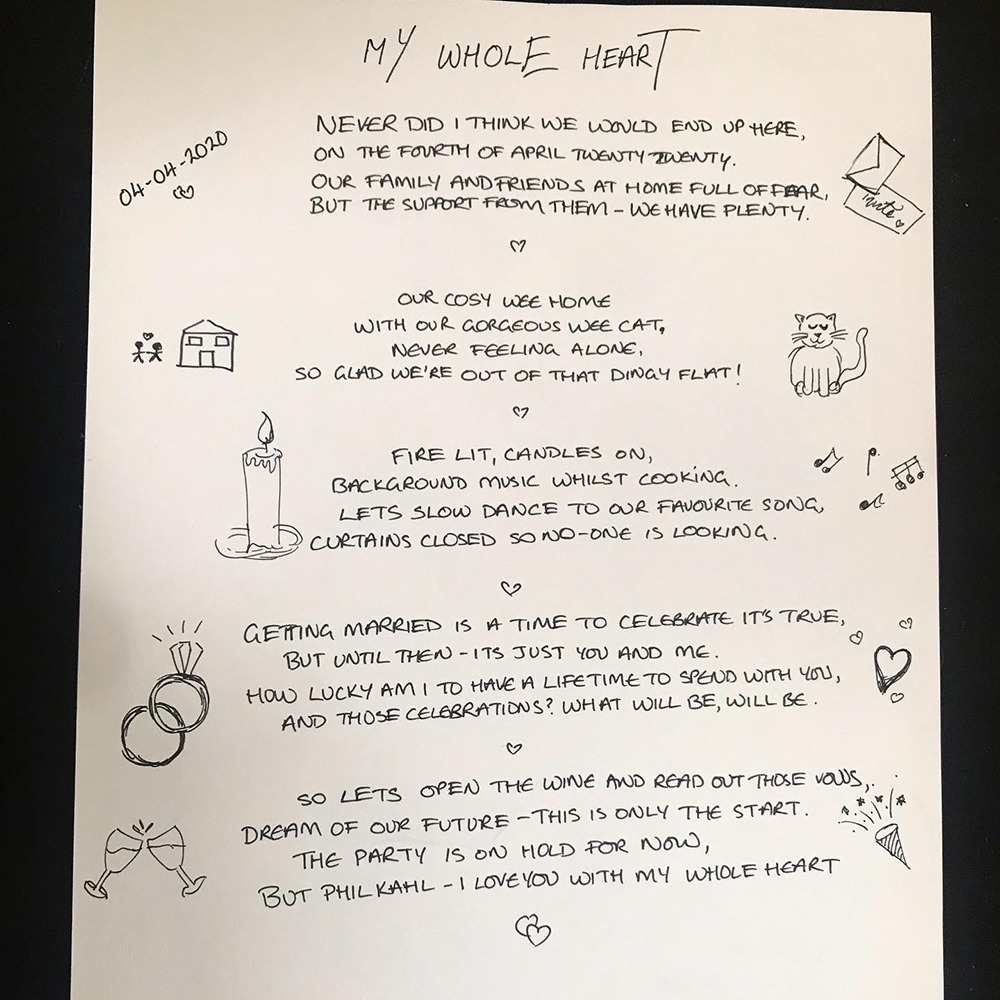 Dress for the occasion
You might not want to wear your wedding finery (but it's totally fine if you do – after all, how many brides get the opportunity to wear such a special dress twice?).
However, you should definitely dress up to mark your original wedding date.
Do some at-home beautifying (see MUA Louise Ballantine's top product recommendations) and dig out your gladdest rags, or buy a white dress online.
Check out our round-up of high street wedding dresses to see some of the best white dresses on the UK high street, and consider adding some fun accessories, such as this bride-to-be veil.
And if you cba dressing up? We've found the cutest bride-to-be pyjamas right here.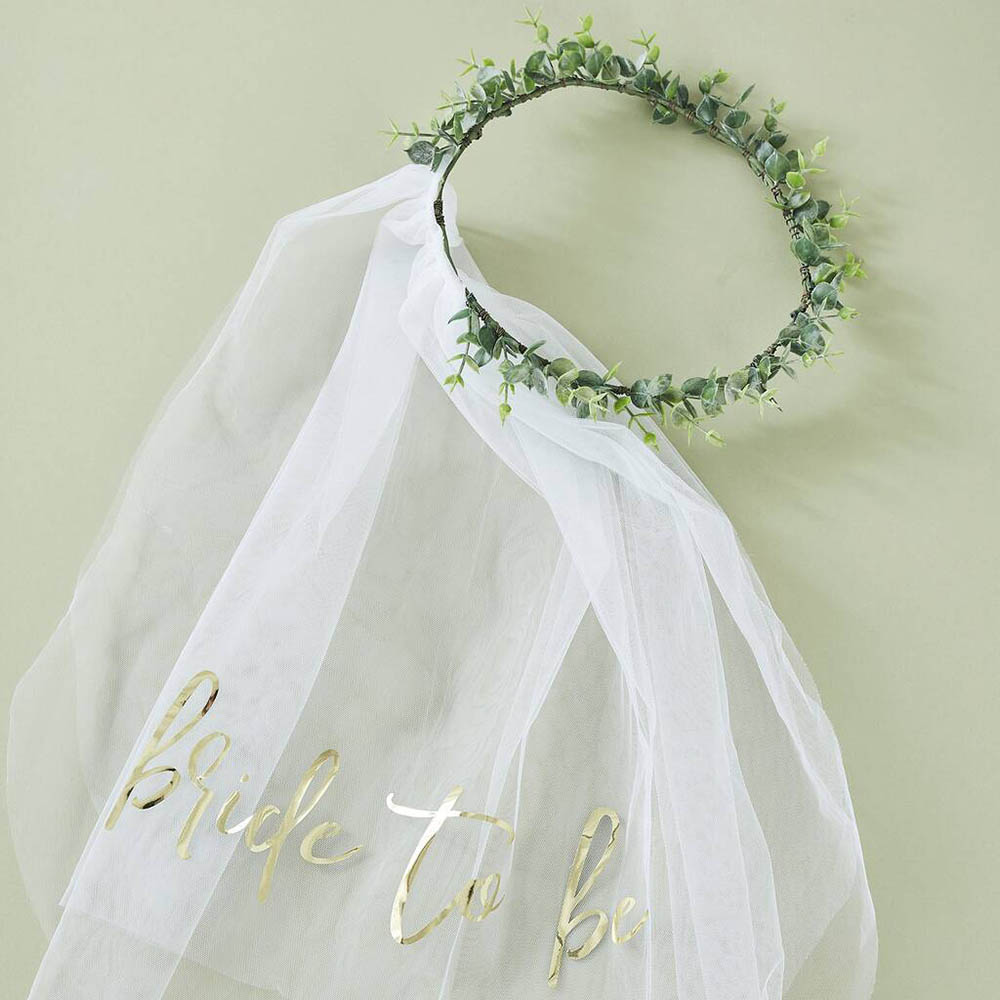 Ginger Ray bride-to-be veil (£6.99) notonthehighstreet
Use your wedding suppliers (twice!)
The past few months have been so difficult for everyone, and the wedding industry has been hit particularly hard.
So now that businesses are starting to open back up, why not show some love to the people that will be contributing to your official wedding by booking their services (on a smaller scale) for your would-be wedding date?
Perhaps your photographer could pop round to take snaps, or your cake designer could deliver some cupcakes.
When couple Eilidh and Ranald decided to have a lockdown wedding at home, the bride-to-be had a bouquet delivered by her wedding florist.
These little touches will make your day feel extra special, and give you a taste of what you've got to look forward to!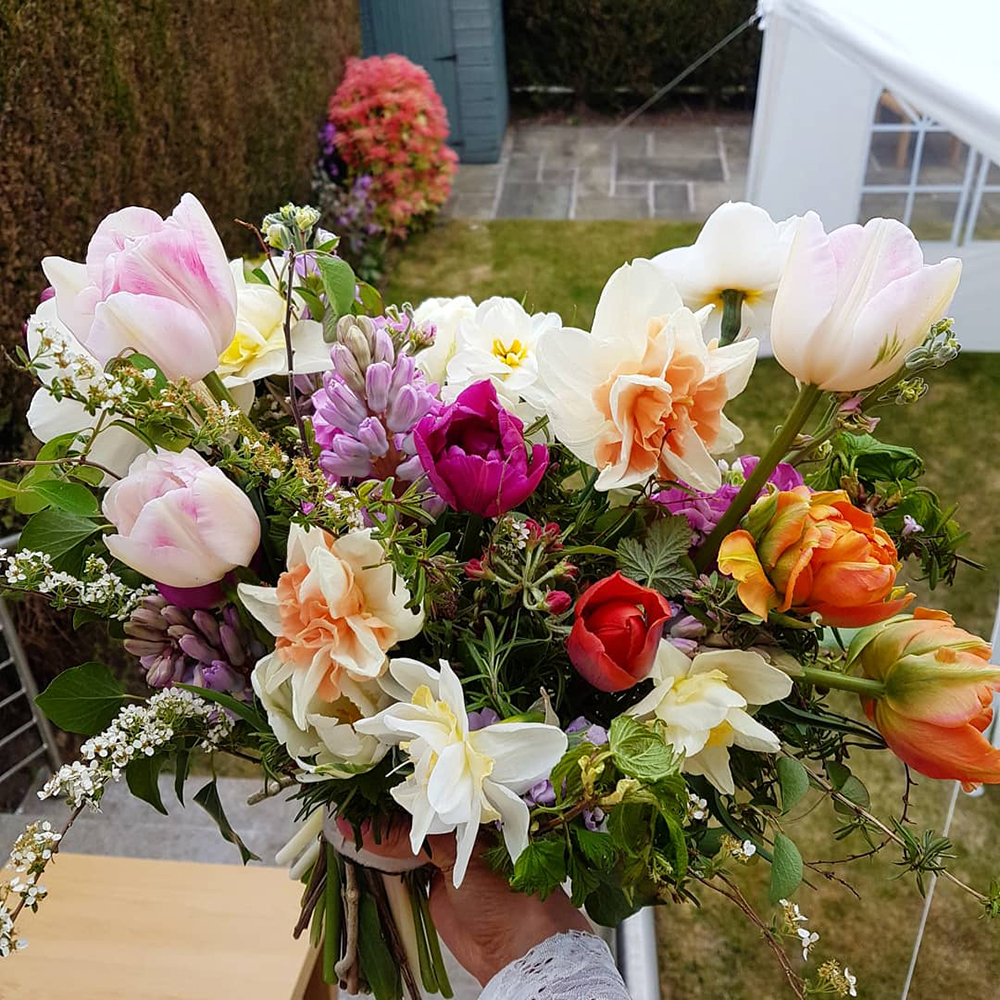 Feast like royalty
If you're up to it (and you can get a reservation), book a table at your favourite restaurant followed by cocktails at a bar you both love.
Or, if you're feeling a bit nervy about going out-out, order your fave takeaway – and remember that lots of restaurants now offer dine-at-home options if you fancy something luxe.
Cocktail delivery services have sprung up everywhere, so you could have some French Martinis brought to your door.
Sun shining? Head out for a picnic or have a barbecue at home with a limited number of friends and fam (being sure to check the government guidance on social gatherings, of course).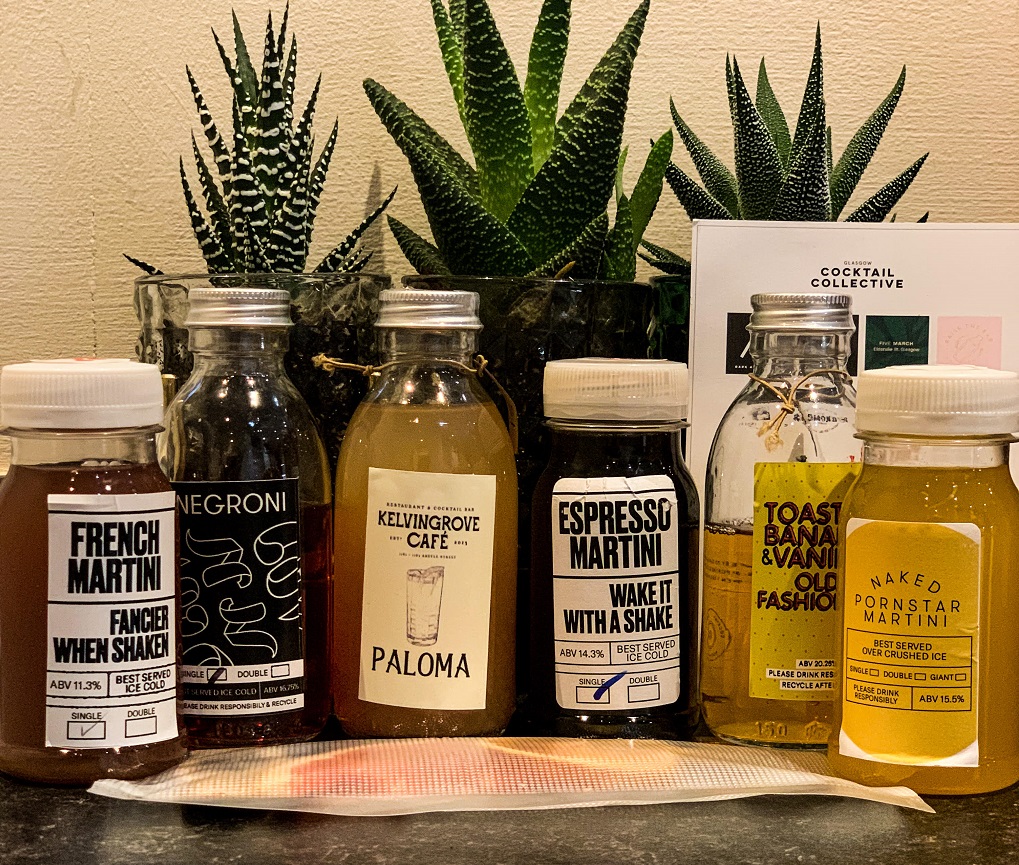 Get your decor on
Don't underestimate the power of some artfully arranged balloons, streamers and banners: they'll lift your spirits and give your original wedding date a sense of occasion!
We love this 'Nearlywed' bunting.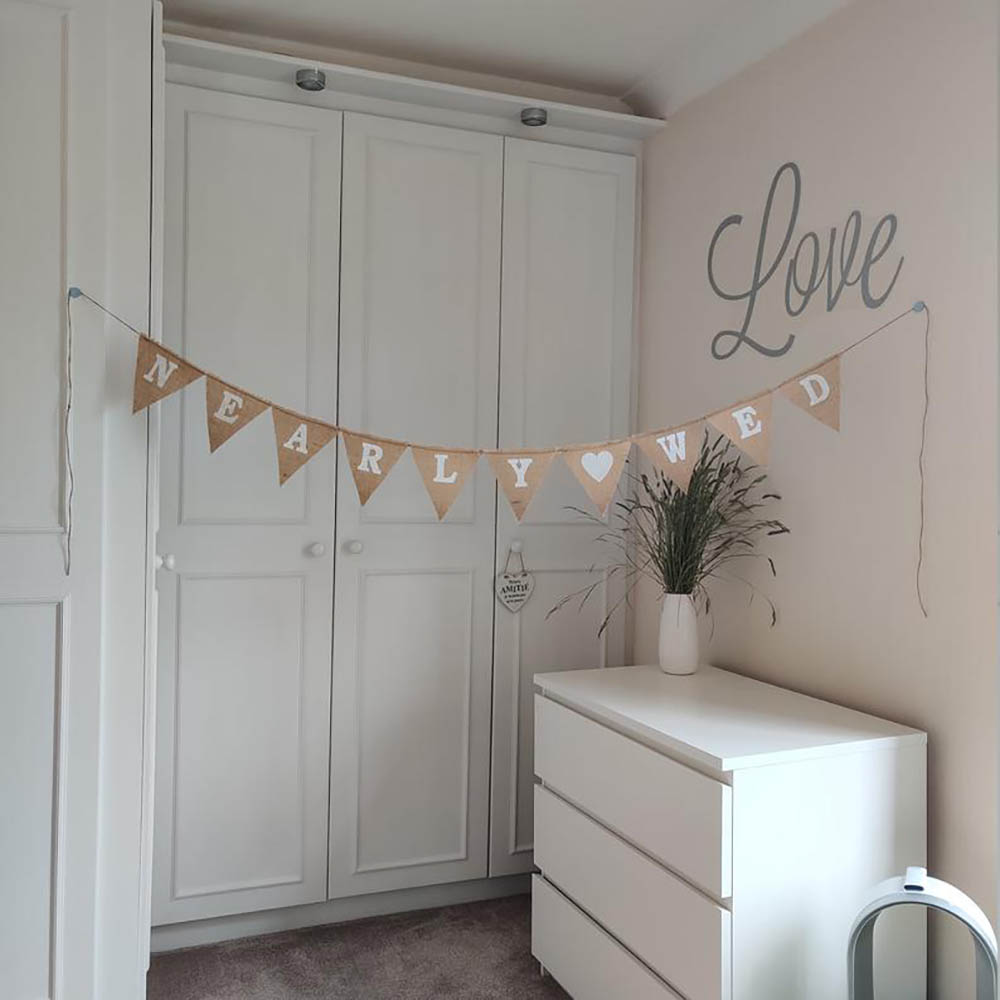 Nearlywed bunting (£11.99) Etsy
Have a party!
Dust off your disco ball, make a Spotify playlist of your favourite tunes (including your first dance song, if you have chosen one) and take a spin on your living room floor.
If the mood of your day is decidedly more languorous, cue up some of your favourite films and have a movie marathon.
Want to do something a bit different?
Scottish magician Billy Reid, who regularly performs at weddings, has produced an online show that people can book over Zoom. It's live and interactive, and you can find out more about it here.
Lots of Edinburgh Fringe shows will be streamed online this year too.